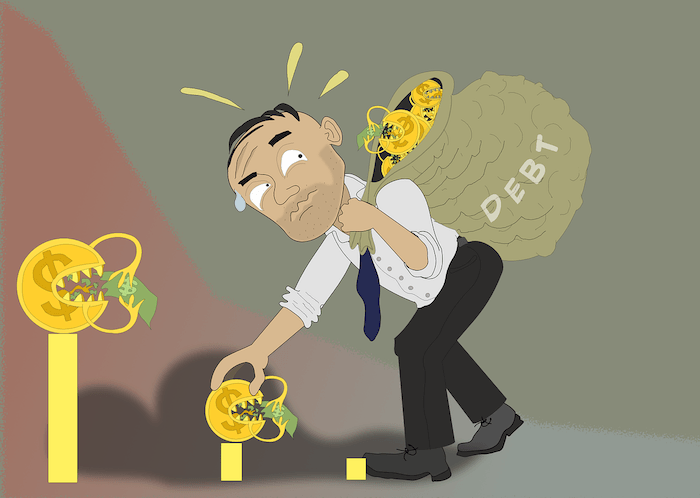 For many people, it's a struggle to pay off payday loan debt. Payday loans offer a fast and easy way to get more money right when you need it. They're often used to pay unexpected bills, but they have a dark side. Many borrowers end up trapped in a cycle of the loans, where they are never able to completely pay back the loan. Instead, they end up renewing and extending it each week. Some even need to take out a new loan to pay back the first.
This isn't surprising. The very nature of the loans is designed to keep people in debt. That's why they have such high fees. To make matters worse, users often borrow for everyday expenses. This can make it even harder to pay the money back, as you won't have enough funds available on a typical week.
I'm no expert. But I do manage my own money successfully, and in this post I want to do my best to offer some possible solutions for paying off your payday loan debt. They're techniques that can help you pay off the debt, while also preventing you from getting into any more.
Negotiate Your Loan
1. Extended Payment Plans
Any lender that is part of the Community Financial Services Association of American needs to provide an Extended Payment Plan (EPP) option. This provides you with extra time to pay the loan, without any interest or fees. The duration can vary and is often somewhere around 4 pay periods.
It's best to pay back some of the loan within each of those weeks. This makes it easier to clear the full amount, without the bill ending up in collections.
To take advantage of this, you need to apply for the EPP at least one business day before the loan due date. You'll also need to sign a new agreement with the loan company.

2. Talk To A Credit Counseling Agency
Credit counseling agencies focus on helping people to get out of debt, including payday loan debt. What these agencies can do will depend on the company behind your loan and how flexible they are. This happens because payday loan companies have different guidelines to one another.
One possible outcome is payment restructuring. The loan company may be willing to change the payback plan so that you have a longer period to pay it off without interest or fees.
Another outcome is a settlement. When this happens, you're given a lump sum amount that will clear the debt entirely. While you do need to pay this back all at once, the amount is typically much less than you would have needed to pay otherwise.
Improve Your Finances
3. Ask For More Shifts
It's easy to get trapped in a payday loan because you never quite have enough money to make the payments that you need to. One way around this is to increase your income. Doing this gives you more funds, which you should put toward your loan.
If you already have a job, try asking for extra work, even if this seems unlikely. There may be some opportunities at your job that you don't know about. You never know until you ask.
You can also talk to other staff members. Workers sometimes need other people to cover their shifts in order to get the leave that they want. Covering those shifts can mean extra income for you, so it's a win-win.

4. Get A Second Job
If more income from your current position isn't viable, what about a second job? There are many part-time jobs out there. Even if the job is only temporary, it can be enough to increase your income and get you ahead on your loan.

5. Earn Money In Your Neighborhood
You don't need a conventional job to make money. There are plenty of less formal approaches out there. One example is the gig economy. This allows you to earn as an independent contractor, doing things like delivering food or packages.
The pay often isn't amazing and most companies don't provide hourly wages. Even so, this is an extremely flexible way to earn. You can often simply pick up work when you want it and ignore the app at any other time.
You can also earn on your own. Take a look at your local neighborhood and see what people are likely to need. You could offer services in lawn mowing, leaf raking or snow shoveling, depending on the season. Don't be afraid to get creative. For example, if there are many seniors in your neighborhood, you could offer services relevant to them, like grocery delivery or transportation.

6. Make Money Writing Online
There are also plenty of ways to earn online. Freelancing can be a particularly good choice for paying back loans, as you can make money relatively soon. It takes longer to establish a reputation online and make a decent income, but you can still earn little bits here and there without too much hassle.
Some people even turn to article writing sites, like Zemandi, which pay per article. While the rate is often horrible (starting at $0.40 per 100 words for Zemandi), sites like this tend to pay out fast and there is no shortage of work available.

7. Sell Things
You can also make money by selling things you don't need, like in a yard sale. Take a serious look at what you do and don't need. If you've got something sitting around that is barely ever used, maybe it's time to get rid of it.
Online tools are perfect for making sales too. Try Craigslist or eBay, especially if you have some high-value items to get rid off. You might be surprised at how much some things go for.

8. Decrease Your Spending
Cutting your costs is an equally important part of paying off a payday loan. Most people have at least some expenses that they don't really need. Think carefully about where you are spending money and make some significant changes. For example, you might be paying a monthly membership to a gym that you don't go to or paying for multiple streaming services.
Don't be afraid to make yourself uncomfortable with the process – it isn't forever. Once you've paid back the loan you can rebalance your expenses to find an approach that works well for you.
Other Ways To Pay The Loan Back
9. Borrow The Money
It may seem counterintuitive, but you can borrow money to pay back a loan. This is particularly relevant for payday loans, as they charge such high fees. Just make sure you don't take out another payday loan to cover the first. Many people end up doing exactly that, which is how the companies get people trapped.
You also need to take the time to research all available options. Pay close attention to the fine print and any payment thresholds that you will need to meet. You don't want to end up with a loan that is more difficult to pay off than your original one.

10. Consolidate Your Debt
Consolidating debt is critical for anyone with multiple loans to pay off. By doing so, you end up with a single loan to pay, which is much more efficient. You'll normally be able to get a lower interest rate as well. The difference in interest rate alone makes the process worth doing.
There are many different approaches that you can take. Examples include credit unions, personal loans and some faith-based organizations. You'll even find companies that advertise their debt consolidation services. Just make sure you research first. Some of your options mightn't be any better than the current loan you're paying off.

11. Borrow From Family
If you have poor credit, the payday loan trap is even more difficult to get out of. This is where friends and family come in. You may be able to borrow from them to pay off the debt. Paying them back is then easier, especially as family members may not charge interest.
It's worth approaching this wisely. Offer to create a contract with them or set up an automatic payment so that they know when and how they're going to get paid back. You may also be able to offer something as collateral or just offer to pay interest. This is particularly important for situations where people think that you're bad with money.
12. Balance Transfer Cards
These cards offer a way to move debt and typically have a window where you are paying little to no interest. You can use this period of time to pay the loan back. This helps make sure the loan doesn't grow faster than you can pay it off.
Just be diligent. It's tempting to cut back on payments once you realize that you have more time. People who do this may find that unexpected bills pop up and their interest rate increases before they've been able to pay back the balance.
Most of these cards to do require you to have good credit, although there are some exceptions. Once again, it's best to research carefully and make sure the card is going to help you.
13. Bankruptcy
If all else fails, you can declare bankruptcy. This should only ever be your last resort, but it's sometimes necessary for large amounts of debt. Think carefully if you decide to do this, because declaring bankruptcy i snot an easy process, and it can affect your life for many years afterward. You cannot take it back.
Despite common belief, payday loans can be included in a bankruptcy. They're simply a type of unsecured loan and are treated as such.
---
Business Idea!
Keep a journal while you pay off your debt. You can use these notes and knowledge to start a website to help others repeat your process. There are many resources online talking about how to get out of payday loan debt (it's a common problem), but you are a unique person with a one-of-a-kind story. You can then build a blog-style website, and share your story. Your story can help people retrace your steps to get out of debt, and you can make money with banner ads, as well as affiliate links to get paid for referring people to stuff like books, resources, programs, or software.
Many big name companies (and small ones too) pay people with websites (like myself) to advertise their products. You can leverage these "affiliate links" to make money online.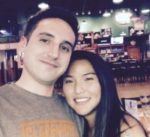 Nathaniell
What's up ladies and dudes! Great to finally meet you, and I hope you enjoyed this post. My name is Nathaniell and I'm the owner of One More Cup of Coffee. I started my first online business in 2010 promoting computer software and now I help newbies start their own businesses. Sign up for my #1 recommended training course and learn how to start your business for FREE!