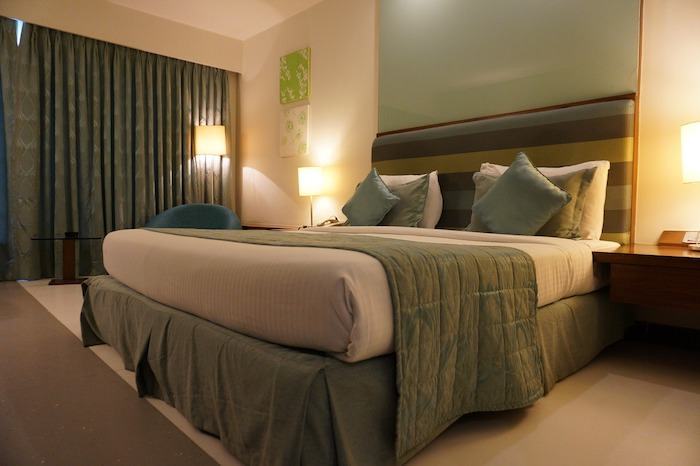 Vacations are a much-needed break from the real world, but they can also take a financial toll. For people that live week-to-week or month-to-month, taking a vacation might even seem unrealistic. Thankfully, there are solutions. The approaches in this list are all ways that you can make sure you have the money you need for your ideal vacation.
You don't need to save an excessive amount of money either. Many people manage to go on vacation for less than $1,000 per person. The costs might be higher in some cases, but even then, getting the money isn't impossible.
1. Start A Vacation Fund
A vacation saving account is one of the most effective ways to get the money that you need. Consider having the money automatically deducted from your paycheck each week. That way you don't even have time to miss it.
Take some time to seriously think about how much you can save each week. Cutting out even just a few expenses in the short term can help you get the vacation that you're dreaming off. Some people choose to treat their payments into the account as just another expense.
If you struggle to save money, try making the account difficult to access. For example, you might set it up at a bank that doesn't have a branch near you and disable internet banking. This means that you would need to physically go to the bank and get cash if you want to spend any of it.
You can also add in any money that you get from other sources. What about your tax refund? If you don't need this for other purposes, it could significantly boost your vacation earnings.

2. Do Some Local Work
Anything that adds to your income can help you reach your vacation targets faster. One approach is to simply look for work in your local area. This could include looking for advertisements and listings where people are looking for short-term hires or people to do odd jobs.
Advertisements aren't the only approach. You could also offer services to people directly, advertising in local newspapers, online or even going door-to-door. Have a think about what services would be desirable and what people would be willing to pay.
Mowing the lawns or shoveling snow (depending on the season) are both common approaches. For that matter, there's no shortage of different tasks that you can do in and around people's houses.
There are other angles too. If you're computer-savvy, you might look at developing websites for local businesses. Consider using a website builder to make the whole process simple and create a beautiful website. Business owners will often pay hundreds of dollars for a simple website that doesn't take long to make. You could even approach the business directly and pitch the idea to them.

3. Freelance Online
Freelancing online lets you take advantage of your skills and access a wide pool of potential customers. If done well, freelancing can turn into a significant income stream. I've even known some freelance writers to make a full-time income from online work alone. They're not at the top of their field either.
Sites like Upwork can be good places to get started, as they provide a connection between freelancers and potential clients. It does take time to win bids, establish a good reputation and get decent pay for your time, but the process can be worth it. The idea is well suited to people who want to be able to supplement the income on an irregular basis.

4. Be An Affiliate Marketer
Affiliate marketing is another way to earn online. The process is very different than freelancing, as you're not providing services and you're not dealing with clients directly. Instead, the goal is to promote products (or services). You earn a commission when you get a person to buy something.
It typically takes longer to get your initial income with affiliate marketing than with freelancing, as you're establishing an online presence. That doesn't make the process inferior – quite the opposite. Affiliate marketing can be scaled in a way that freelancing can't. With freelancing, you increase your income by working more and/or charging more.
With affiliate marketing, you can progressively increase your income as you go. Your work and income aren't directly related in time either. This means that your affiliate marketing business can keep making you money even while you're on vacation. If you hire a freelancer or two to pick up the slack, your audience mightn't even realize that you've gone anywhere.

5. Sell Crafts
If you're a little bit creative, what about selling arts and crafts that you have made? There is always demand for such products, especially with the holiday season coming up. You could sell at local events, such as craft shows and markets. You might also advertise online and locally, giving you the chance to make items as people order them.
Some people also turn to the online environment to sell their crafts. Etsy is a particularly common choice, as the site was designed with that purpose in mind. You could also build your own site and sell products, perhaps using a service like Shopify.

6. Use Airbnb
Airbnb is a popular way to make money for homeowners. You're basically renting out your house or even just a room. This can be a way to earn money while you are on vacation, especially if you can get a friend or neighbor to oversee the process for a small fee.
This might sound like an odd recommendation, as you wouldn't be earning until you're already on vacation. Even so, the idea is viable. You're basically using your current vacation as a way to start saving for your next one.
You could also consider using Airbnb as a renter during your vacation. This would mean that you're staying in someone else's house, rather than in a hotel. If you choose where you stay well, you could significantly cut down costs. That's perfect for this holiday and the next one.

7. Be Wise About Costs
Earning extra money is only one half of the equation. The other half is how much you're going to spend. If you can cut down your costs, even just a little, your vacation becomes much easier to afford.
To do this, you need to look hard at what you want and how you are going to get it. You shouldn't be cutting back on important areas or your vacation won't be as enjoyable as it should be. Even so, some parts of a vacation cost a lot and don't offer you all that many advantages.
One example is food. Eating out gets expensive fast. If you stay somewhere that gives the opportunity to cook (like an Airbnb house), you can cut down your costs without compromising experience. The process also gives you full control of your food – rather than having to rely on restaurants that may not be any good.
Where you stay is relevant as well. If you plan to spend most of your time seeing the sights, staying in top-tier accommodation isn't the best choice. Save your money for the things that matter the most.

8. Plan Ahead
Making your vacation plans and bookings in advance can help save you money too. You'll often get considerable discounts on accommodation and airfares. This technique also means you can be sure that you get everything booked for the days and times that you want.
Some of those booking may be nonrefundable and require either a deposit or payment in advance. So, make sure you are confident that you will be going and that any needed leave from work has already been approved.

9. Don't Rely On Credit
It's always tempting to use a credit card or a loan to finance your vacation. Doing so means that you get the fun now and the stress later. While it sounds fine on paper, the decision is rarely ever worth it. Once you consider interest and fees, you're often paying much more for your vacation than you would have otherwise.
This idea is only viable when you can get a significant interest-free period and are positive that you can pay back the money before this is over. When used in this way, the card gives you a way to know exactly how much you're spending. You might even get bonus points that can be used for future discounts (especially if you choose a credit card that offers travel rewards).
Just be sure that you make the decision carefully. Don't use credit if paying it back is going to stretch you financially. It's far too easy for an unexpected bill to entirely derail your repayment plan.

10. Be Careful About Vacation Layaways
Vacation layaways are a related approach that you might see advertised. The idea is that you can pay the vacation off in installments, making it easier to manage. Some companies are even linked to the airline industry.
While they might sound good, you're still borrowing money and then trying to pay it back. The plans typically involve interest, so your vacation ends up costing more than it would otherwise.
As with other credit approaches, paying back the loan can get difficult fast. There's no way to be certain what your finances are going to be in the future. You could easily get yourself in over your head. In practice, you simply shouldn't be going on a vacation if you can't afford to pay for it directly. Putting a vacation on credit is just asking for trouble.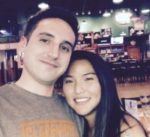 Nathaniell
What's up ladies and dudes! Great to finally meet you, and I hope you enjoyed this post. My name is Nathaniell and I'm the owner of One More Cup of Coffee. I started my first online business in 2010 promoting computer software and now I help newbies start their own businesses. Sign up for my #1 recommended training course and learn how to start your business for FREE!