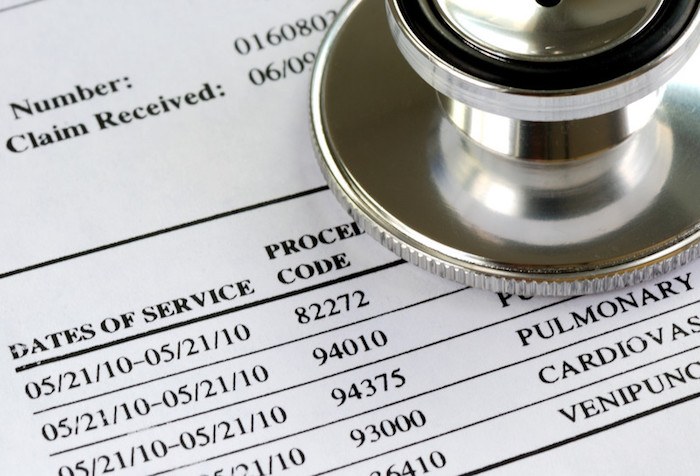 Figuring out how to pay for a massive medical bill can be one of the most stressful experiences in your life. Medical bills can quickly become overwhelming, especially if you don't have health insurance. To make matters worse, medical crises often arise suddenly. Many of us think that such situations will never happen to us, so we put off planning for them.
Whatever the reason, finding ways to pay your medical bills is critical. High medical bills can even result in bankruptcy and can ruin your credit score, so it's important to get moving on them as soon as you can. The stress and distraction can lead to other health risks, or even affect your job and income!
1. Negotiate Your Medical Bill
Decreasing how much you need to pay is the best place to start. There are various ways to go about this. They won't always work, but even a slight decrease can be significant.
One technique is to offer to pay on the same day. This can be done when you first get the bill or even when you're in collections. The trick is to talk to the hospital or doctor's office where the bill comes from, not a collection agency.
For example, if you offer to pay $1,500 now on a $3,000 bill, the company may be more lenient with the remainder and may even decrease it. The bill going to collections doesn't help them any more than it helps you.
You can also argue for a reduction based on hardship. You'll need to provide proof of income to do this, along with evidence of any debts.
For that matter, simply being in communication and consistently asking for assistance or a reduction can sometimes pay off. Being polite and friendly is always an advantage here. Using tools like email can help too, as this means there's a record of every conversation. This also gives you more time to think of replies.
2. Ask About A Payment Plan
Many hospitals and doctor's offices will allow you to set up a payment plan. This gives you the chance to pay off your bill in installments, rather than all at once. You won't even need to pay interest in many cases. Even when interest is charged, the amount is normally much lower than getting a loan.
3. Look For Good Credit Options
If a payment plan isn't available, you may need to shop around for credit. While this isn't ideal, it does mean you have the chance to pay off your bill over time. That's much better than having the bill go into collections.
Medical credit cards are one good option. These are designed with medical bills in mind and may apply to specific procedures. Application forms can be found online. Some hospitals and doctor's offices have them on hand too.
Many cards have an interest-free period, perhaps 6 or 12 months. Just make sure you read the fine print carefully. If you can't pay off the debt within the time frame, you may end up with significant interest.
You can also investigate interest-free credit cards. These are only available if you have good credit and it's best to pay off the balance before the interest-free period expires. This angle also provides a way to consolidate multiple debts into one payment.
If your credit score isn't good enough for these options, you could consider a personal loan or a credit card that charges interest. This should always be a last resort approach, as the interest can add up quickly. Just make sure you research carefully. Look for lower interest rates and options that have fewer penalties for late payment.
4. Ask For Donations Online
Sites like GoFundMe are fantastic ways to crowdfund donations for medical bills. GoFundMe estimates that it hosts more than 250,000 medical campaigns each year and has a 0% platform fee.
With so many others using sites like this, getting traction can be difficult, but it is possible. You could use social media to promote your fundraiser or even appeal to people directly through Facebook.
This idea is most powerful if you have a particularly unusual situation or one that will mean something to other people. As GoFundMe points out, you can also develop offline events to fundraise and raise awareness about your needs.
5. Sell Something(s)
Most of us have some items of value lying around, whether it is a bike, car, old DVDs or something else. Take advantage of sites like Craigslist and eBay to have a good clear out and make some money in the process. You'll be surprised at what items other people want. You might even find that some of your things are worth a decent amount of money.
At the extreme end, you could consider selling your house (if you own one). You'll still need somewhere to live, but if your new house was smaller, or in a cheaper area, you could potentially make money from the process. Alternatively, you could go from a homeowner to a renter. While that's not an ideal approach in the long-term, it's more attractive than a massive medical bill going into collections.
6. Turn To Friends And Family
Asking people that you know for money is never easy, but it can be necessary. Family and friends are often willing to help out, especially in the case of a medical emergency. Even if they're not willing to give you the money outright, you might be able to arrange a low interest or an interest-free loan.
You could offer to draw up a legal contract with them or set up an automatic payment plan to make the process seem less risky to them.
Money isn't the only answer here though. Moving in with a friend for some time could help you save money, or maybe your parents could watch your kids instead of spending money on daycare.
7. Find An Alternative Source Of Income
Unless you get a windfall, increasing your income isn't going to pay off all your medical bills overnight. That doesn't change the fact that extra income can help you pay off a payment plan or credit card faster.
There are many different angles that you can consider based on your skill set and the time you have available. This includes everything from earning a little money on the side to starting your own business. Even just an odd $20 here and there from mowing lawns can help out.
When looking at ways to earn, pay close attention to any costs and to be realistic. Many sites claim to offer fantastic income opportunities, which sound far too good to be true. It's easy to spend hundreds or even thousands of dollars on such 'opportunities' and never end up breaking even.
Other places might claim that you can earn large amounts of money from a process that simply isn't powerful. Survey sites are a great example of this. Many places claim that you can earn hundreds of dollars per day from surveys, which simply isn't true. Survey sites generally pay far under the minimum wage. You also spend most of your time waiting for surveys rather than doing them.
Look for approaches that have low startup costs, ones where they are honest about what is involved and how you make money. For example, freelancing is a common choice, especially if you have a skill worth promoting. You might do this online (as many freelance writers do) or you might focus on something in person, like making money with a van transporting goods for local stores.
8. Start An Online Business
Though there are a lot of scams out there, there are some very lucrative ways to make money online. Drop shipping, ecommerce, and affiliate marketing are three big ways people are earning money online.
Just be aware that it takes time to build a profitable business. If you take this approach, consider every investment carefully. I've seen some beginners buying every program that claims to "supercharge" their earnings. There are many fantastic tools out there, but few are essential, and none are a magic bullet to earning money online.
Affiliate marketing is what I do, and it's very cheap to start. You just need basic hosting fees and a website registration ($14/year) to get started, and the rest of the work can be done for you, for free. If you do what I do you could be earning some extra money within six months, and a full time income within a year or two.
9. Re-Mortgage Your House
For homeowners, re-mortgaging your house can often be a way to free up some money and pay off your bills (or at least make a dent in them). This isn't a decision to make lightly, as it has long-term implications. Make sure you rule out other options first before giving this one a go.
Final Thoughts On Paying Your Medical Bills
It's easy to get scared and make a rash decision when you first see your medical bills. Whenever possible, it's better to slow down, look at the options. Instead of focusing on what the problem is right now, think about where you'd like to be in a year, and make a game plan of how to get there. Think positive about taking the first step to get out of debt rather than getting stuck on what you can't do anything about – the fact that you have some big bills to pay off.
Thousands of people get into deep debt each year, and many of them are successful in getting themselves out, without selling all their assets, and without going bankrupt. You can do this too!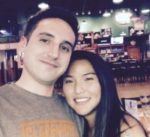 Nathaniell
What's up ladies and dudes! Great to finally meet you, and I hope you enjoyed this post. My name is Nathaniell and I'm the owner of One More Cup of Coffee. I started my first online business in 2010 promoting computer software and now I help newbies start their own businesses. Sign up for my #1 recommended training course and learn how to start your business for FREE!