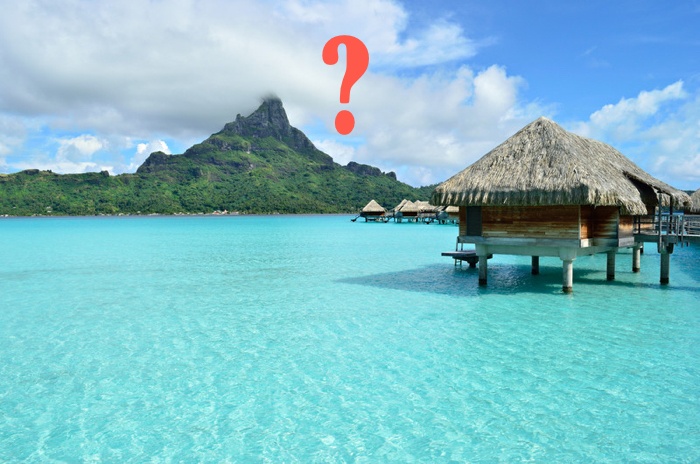 Wanting to pay for your honeymoon without borrowing money is a smart, albeit difficult decision to make. While the honeymoon is meant to be a celebration of love, as well as a relaxing and enjoyable time, many people end up stressed about the financial side of it. That's not surprising, as weddings can be very expensive in their own right. The honeymoon is yet another cost, one that can be quite significant.
Sure, you can borrow money for your honeymoon, but for the financially savvy, you can spot that debt trap a mile away. The last thing you want is to do is to start your new life with a huge credit card bill. The strategies in this list can help you pay for your honeymoon without borrowing from the bank or your family and friends.
Some strategies listed below focus on ways to get the money to begin with, while others are techniques to make the costs more reasonable. Both angles can work together to help you get the honeymoon that you're dreaming of.
Decide what you want
Think about the time of year
Intentionally save for the honeymoon
Ask for money instead of gifts
Use a funding site
Change the timing
Focus on the honeymoon, not the wedding
1. Decide What You Really Want
Concept #1 will set you up for the rest of your honeymoon planning tips below. We often have idealized concepts about weddings and honeymoons. It's worth taking a step back and taking a look at which aspects matter the most to you. This can give you a good frame of reference for less expensive options, along with where your money needs to go.
Cut what you can do without. Keep what matters most.
For example, you might simply picture the honeymoon as a quiet time to bond. Initially, you may think of an extravagant trip to a secluded Thai beach. What's more important though – being in Thailand, or being in a quite place with your spouse?
Renting a local cabin at a local beach could be a good compromise. No beaches? What about going to a secluded cabin in the forest instead? Keep the concept but be flexible with the exact location.
On the other hand, some people might be interested in adventure, making the most of the time off of work. Skydiving in Cancun might not be in your reach, but a mountain biking adventure nearby could be just as fun, even though it's harder to brag about on Facebook. How about renting an RV and hitting up the local camp spots? It may not give you a huge adrenaline rush to be driving on the freeway but camping still lends itself to the unknown and can be equally romantic.
One key idea is that you don't need to go overseas. Travel is often one of the largest honeymoon expenses, along with accommodation. Two plane tickets can cost you two grand right out the gate, and accomodation could be $200-$1000 per night. You can often find options that are just as good nearer to home. This doesn't mean that you need to find somewhere within your city or state.
For example, I know a couple who rented a holiday home for their honeymoon. It was relatively secluded and had beautiful views. Because they were renting a house, they also had the ability to cook for themselves. There were plenty of luxuries too, like a fire to sit in front of and a deep bath.
If you're willing to compromise a little and get creative, there are plenty of options to choose from. Most will be far cheaper than a destination honeymoon, and working together to compromise will help strengthen your relationship.
2. Think About The Time Of Year
The season strongly influences how much you're going to pay for a honeymoon. Prices will often be higher during peak tourism times. If your honeymoon falls at a different point in the year, the prices may be significantly lower. This is a key way to make your honeymoon more affordable without too many compromises.
This might even mean that you leave a short gap between your wedding and honeymoon so that you get the timing right. Why not? If waiting a little time means that you get a more enjoyable experience, it'll be worth it, big time. It may even be worth doing even if finances are not an issue. You won't be as exhausted from the wedding process and you'll have something to look forward to later on during the year.
Southeast Asia is a great example if you do go out of the country. It's a great place to visit any time of year, but the high tourist season will be the "dry" season during the winter of the US and Europe. You may hit a monsoon or two during the wet season, but sitting at a Thai cafe while it pours down rain can be romantic and fun as well.
Getting away for a mountain adventure with horseback riding and 4-wheeling is awesome, but could be just as good in Autumn as it is in Spring. Of course, Disneyland will still be fun in the cold or the heat, as long as you're appropriately dressed.
3. Intentionally Save For Your Honeymoon
One of the best ways to afford your honeymoon is to simply save for it. This means that you don't need to rely on anyone else and you entirely avoid borrowing money.
You can make this more achievable by cutting down on expenses in your life. Doing so might sound difficult, but it's only for the short-term. Monthly expenses are often a good place to start. If you can cut some of these out for a while, then just put the subscription cost straight into your honeymoon savings. It will add up faster than you expect.
If you can cut out Starbucks, Netflix, Hulu, a gym membership, and even stuff like organic foods, you could be saving hundreds per month. Depending on how long your engagement is, times two people, you could save 2 thousand dollars or more extra over the course of a year.
Living on rice an beans for a year is no fun, but sacrifices are part marriage, and there's nothing wrong with a new couple starting out poor. You have years ahead of you to build up wealth.
Oh, and have you moved in together yet? Moving into one place earlier than planned and sharing bills (if you haven't done so already) could help budget out some funds for the honeymoon too.
The point here is to make the effort to save. Set goals. Budget out each dollar. Know how much you want to spend, and how you're going to get there. That's the intentional part of this savings plan.
Regardless of where the money comes from, make sure it is kept somewhere separate. A distinct bank account is a good idea, as this allows you to make automatic payments into your honeymoon savings. Some people may find that they need to withdraw the money and save in cash instead, as this is more difficult to spend.
If your honeymoon savings aren't separate, it can be easy to spend some of the savings without really thinking about it. It also helps to break down your savings target into manageable goals. Think about how much you're trying to save and then look at what that works out to monthly. Doing so can help to keep you on track and motivated.
4. Make More Money (duh).
You can also try to increase your income. For example, you might be able to pick up extra hours at work or even get a second job on the side. If you've been in your current position for a while, you could try asking for a raise. You never know, you might be successful.
Some people focus on more creative ways to make extra cash, like starting an online business or selling crafts at local events. Whatever you do, make sure you're realistic. Many techniques are promoted as amazing ways to earn but end up costing more than you ever make back. Network marketing is a great example of that pattern.
I teach people how to start affiliate websites, and having a $1,000 per month income-generating websites is absolutely possible within 1-year's time…especially if you have two people working on it.
Other side gigs could be something like selling crafts on Etsy, reselling items on Ebay, or freelance writing.
5. Ask For Money Instead Of Gifts
Wedding gifts are a common tradition, but this is 2018, and anything goes. Why not ask for money instead? This approach is growing in popularity, mostly because it just makes sense. It means that you don't end up with gifts that aren't useful. Who really wants an entire pot and pan set when you already have that from living together for the past 3 years? I know from experience, people get garbage for wedding gifts because they just don't care…they just want to get something to not look cheap.
Take the pressure off of everyone and just ask for a bit of cash. Plus, you don't need to set up a registry, so there's less work on your end.
Money is easier on guests too. They don't have to plan as much and can choose the amount based on what they can afford. If you really want to make people feel comfortable, make it anonymous and then you won't have to judge everyone based on a dollar amount.
While the idea is effective, you do need to figure out a good way to ask. The site Hitched offers a selection of poems that could be a good starting point. Many of them strike a good balance between being serious and funny while making the request seem less unusual.
If you are going to get a boatload of cash, you may want to consider putting a down payment on a house though. But hey, I'm a guy, so I think more practically. I have a feeling that a lot of women out there would not want to give up a honeymoon!
6. Use A Funding Site
Sites like GoFundMe and HoneyFund are another good way to fundraise for a honeymoon. This approach has more versatility, as you are able to target a wider audience, rather than just the people attending your wedding. You can also use social media to your advantage to share your funding drive.
Some people also find the idea less offensive than asking for money directly. After all, asking for money instead of a wedding gift assumes that people were originally going to give you a gift. Many would have, but the assumption can still feel rude (at least in Western culture. In China, it's expected!).
Setting funding goals can help encourage people to give more as well. The psychology of wanting to achieve a goal can encourage people to collectively want to contribute to reach that goal. But hey, do we really want to Jedi-mind-trick the money out of our cousin's wallet?
7. Delay It For Next Year (or later)
The honeymoon is traditionally held after the wedding, but that's not the only option. From a financial perspective, it's a horrible time to have the honeymoon, as you've just been through one big expense and are immediately faced with another one.
Plus, if you're moving into a house together, that's another huge expense coming up. Closing costs, moving costs, buying furniture and decorations…it all adds up. A honeymoon really just is a vacation, so what's the bid deal in delaying it for a year or two until you're more established and financially secure.
Yeah, it sucks to not be "traditional" about it, but lots of people do it and if it makes sense, it makes sense.
This gives you time to save for the trip too. You may also have some advantages for saving as newlyweds, especially if you have gifts that can be discreetly returned and turned into cash.
If you're going to do this, it's worth having a set date for the honeymoon, such as one year after your wedding. This helps ensure that the event doesn't keep getting pushed off.
8. Focus On The Honeymoon, Not The Wedding
Another way to afford the honeymoon is to dramatically cut down on the costs of the wedding. This can give you much more flexibility with your honeymoon. After all, the process of getting married isn't the expensive part.Eloping is cheap. The price comes from everything else like food and drink for everyone, the wedding venue, photographer, etc.
One trick is to have a destination wedding. The honeymoon can naturally flow from that. Many places will charge relatively little for the wedding side of things, as they're making plenty of money from you already. This also cuts down on how many people you're catering for since not everyone can make the wedding. You'll always end up with a much smaller crowd at a destination wedding.
If that isn't an option, consider having a low-key wedding where you are. You can save money in a variety of ways, such as by only inviting close friends or by having an outdoor wedding. You could even get married in a registry office if your focus is on the marriage itself and not the event.
simple courthouse wedding
Choosing What Works For You
All of these approaches can help fund your honeymoon without borrowing money. Depending on your individual situation, some options may be more relevant to you than others. You might also use a combination of ideas, such as cutting down costs, fundraising some of the money and getting the rest through savings.
The most important thing is to figure out what matters to you. While a destination honeymoon with all the frills may sound amazing, being on a beach sipping a martini isn't why you got married. If it is, then you just need a vacation!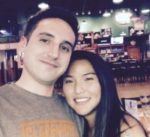 Nathaniell
What's up ladies and dudes! Great to finally meet you, and I hope you enjoyed this post. My name is Nathaniell and I'm the owner of One More Cup of Coffee. I started my first online business in 2010 promoting computer software and now I help newbies start their own businesses. Sign up for my #1 recommended training course and learn how to start your business for FREE!