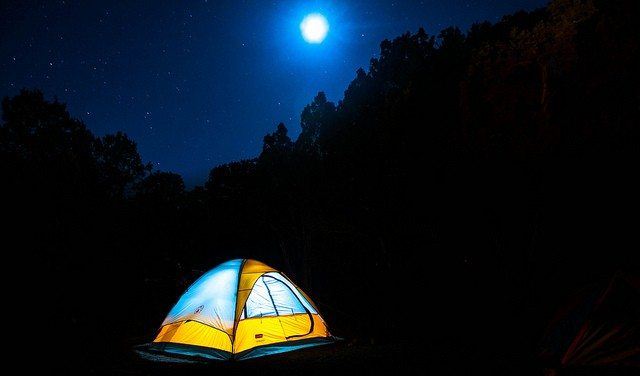 Hobbies can get expensive fast, especially if you're doing something that involves pricey equipment or that regularly requires you to purchase new items or ingredients. Paying for hobby expenses can sometimes make it difficult to enjoy your hobby, as it may feel like you should be spending the money elsewhere.
Finding alternative ways to fund your hobbies is a great approach to get around this issue. The process often means that you can expand your hobby much further than you could otherwise. It also means that you're not using your bill money to fund your hobbies.
Instead of taking more or less from your current income, let's look at how to generate more money. My hobby is brewing beer, so I'll look at these concepts through that lens.
Find Extra Sources Of Income
Simply working more at your current job, or finding ways to earn with things you own that are not producing income at the moment is a great way to supplement your monthly cashflow. Just a couple hours of overtime could fetch you a few hundred dollars per month, or renting out a room, depending on where you live, could double that. Combined, you might be looking at $500-$1000 extra per month. That's enough to buy a new brew kettle, pump, and a couple carboys.
After that, what will you buy next month?
1. Work Longer Hours
This is a simple one. If you already have a job, find out about working some extra hours. There are often some available. You might even get paid extra for them. You could hit up other employees as well. They may need someone to cover for shifts that they want off.
Think about the less desirable times to work as well. Some businesses need to operate through holidays, including the big ones like Christmas. Finding willing staff members is often difficult. Working these days is a sure way to increase your income. It's not very fun, true, but you can always shift your celebrations out a few days and take advantage of all the after-holiday sales.
2. Rent A Room
If you have a spare room in your house, why not rent it out? You can even do this when you're renting yourself, as long as you're allowed to sublet. Not only is this a way to earn extra money, but you're also getting paid on a regular basis. You're not really working for the income either. Just make sure you get a renter that you can stand living around.
There's a second advantage to this idea too. Your renter will normally be paying a share of the bills. This may decrease your living costs, which is always a good thing.
3. Rent An Office Space
Having a roommate isn't the only way to make money from a spare room. You can also rent it out as a low-cost office space. The same is true for other areas of your house and even your garage. How well this works will depend on the demand in your area. Still, it's worth giving the idea a go. Many business startups and freelancers don't have the finances to rent a conventional office space but still need somewhere to work from.
Cut Down Your Costs
The first approach to funding any venture is to look for extra income. That's fantastic, but it's not the only option. You'll often be spending money in places where it isn't necessary. Cutting some of these expenses down is a good place to start.
4. Consider Your Recurring Expenses
Think carefully about anything you pay for on a regular basis. Many of us make the decision to join a club or subscription once and simply stay on it. This often means that we don't evaluate the cost when our circumstances change.
You can also contact companies and try to negotiate for a better deal. This is particularly true for cable and mobile phone plans. Companies will sometimes be willing to compromise if it means that you stay with them, rather than cutting out your subscription altogether.
Do you really need a Netflix AND Hulu subscription? Cutting on of those out could save you $100+ per year. That's 2-3 batches of beer.
5. Use Coupon And Cashback Sites
There are plenty of sites (and apps) that provide discounts or cash back on purchases that you make. This can be an easy way to cut down on your bills. The Ibotta app is one example. If you're going to take this approach, look for apps that get good reviews and cover a wide range of products.
It's normally best to only use a few such services, rather than a large number. If you work with too many, the whole process just gets confusing and is incredibly inefficient. You should also be careful about your spending. Don't buy things specifically because they have a cash back offer. If you do that, you may end up spending more than you save.
You won't ever make a large amount of money this way, but it's still a viable approach. When you combine this with ways to increase your income, you can end up with significant extra money for your hobby.
6. Be A Street Performer
You'll need to check the local regulations and bylaws, but performing on the street is another interesting way to make money. Playing a musical instrument is a common approach. If you're good at it, you should earn a tidy sum before long. Focus on areas with plenty of foot traffic, ones that aren't too noisy. You don't want your performance to be drowned out by the noise around you.
You can get creative with street performance too. Some people dance or sing, while others perform tricks. Just make sure you test your routine on a practice audience first.
Get Your Hobby To Pay For Itself
This is one of the best ways to fund your hobby expenses. The approach means that as your income grows, you can expand your hobby as well.
7. Teach Others
Many hobbies involve skills that you can teach. Playing guitar is a classic example. You can think outside of the box too. Let's say your hobby was brewing homemade beer. There aren't many in-person classes that teach people how to do this. Most hobbyists would teach themselves.
This means that the demand is there. It's easy to imagine people paying for an in-person lesson on beer making. You might have multiple styles, like lessons for beginners and ones for people who are more advanced. You could even teach classes.
The same applies to most other hobbies. Simply take a step back and think about what skills are involved and which ones you could teach. If this doesn't work for your hobby, what about other skills that you might have? Most of us have at least a few that we could teach. What about computers? Many people don't know the basics. There is high demand for beginner-level lessons and courses.
How do you make money doing this?
You can start a YouTube channel and video tape everything, then make money from Adsense. You can also set up a course through Udemy, Lynda, or Teachably. You could also produce your own course, sell it on Clickbank or JVZoo, then promote your classes with email marketing, search engine rankings, and affiliates.
8. Affiliate Marketing
Affiliate marketing is popular for a reason – it works. The goal is simply to promote products. You earn a commission from any sales that you generate.
The idea can easily be tied into your hobby. After all, you're already passionate about the field. You might have a decent knowledge base as well. Even if you don't, I'm sure you'll be learning as you go along.
Take a hobby like photography as an example. There are plenty of items that you could promote, including cameras, lenses and tripods, not to mention all of the related equipment and software to process images.
You might develop a site that reviews various pieces of equipment. That could involve comparing pieces to one another and talking about the ones that you use and why. Another angle would be teaching people how to do specific things with their cameras. This would naturally lend itself to promoting equipment.
There are plenty of other photography-related topics and angles to consider as well. You could even create a comprehensive photography site that covers multiple areas.
The idea can work very well. You're getting the chance to write about your passions. This might lead to new experiences and directions as well, as the site gives you a good reason to try new things. Some hobby bloggers find that they attract sponsorships over time or receive free goods. You might be provided with a product and asked to write a post about your honest perspectives.
This is just one angle. You can get creative with the way that you combine your hobby and affiliate marketing. Just look at food bloggers. Many of the people who host recipe sites use some affiliate marketing. They're often promoting specific ingredients and kitchen tools that they use.
You can do affiliate marketing for most hobbies, but some are a better fit than others. Look for topics where there is a decent amount to write about, along with some related products. Do some digging online too. Find out which sites are popular and what they focus on.
9. Website Ads
Ads offer a different way to make money from a website. They're particularly well-suited for sites that attract a decent amount of traffic, but that traffic doesn't convert well into sales.
For example, if you're targeting an audience that doesn't have much money or time, it's much harder to get them to buy anything. The same is true for hobbies that don't have many related products. You may find that there are some items that you can promote, just not enough to make affiliate marketing viable. Ads give you a way to make some money anyway.
Ads are also a more passive approach. Affiliate marketing works best when you develop content around your affiliate offers. Most of the work for ads is in the initial setup. Once they're in place, you can almost entirely ignore them and just work on your content.
Pick Up A Side Gig Online
There are tons of ways to make money online, and you might already have the skills to get a side gig online with very little effort.
Freelance writing is big, so if you can research and type, you can make $30-$100 per 1500 word article, depending on the job, subject, and competition of course!
Another online gig worth considering is doing small jobs on Fiverr. There are many things you can do to make money on Fiverr – in fact, pretty much anything (within reason) goes. Lots of the stuff is digital-related, like graphics, writing, photo editing, voice-over work, and that type of stuff. There are some craft-related gigs like picture drawing, or you can do a service like translating and proofreading.
Browse the site and see if you get any good ideas to "borrow", or maybe you can think of something completely unique.
If I could complete just one $10 gig per week, that's $40 per month. This is enough to pay for some extra hops to make an IPA 🙂
How Expensive Is Your Hobby?
One of the biggest factors in paying for your hobby is going to be how expensive it it. My beer making hobby is relatively inexpensive since one batch only costs $20-$50, and can be enjoyed for a whole month. I could even split up big batches to make smaller 1 or 3 gallon batches every weekend, and still keep costs low. Plus, it saves me from spending money on commercial beer. These types of small gigs, and "extras" are perfect for producing extra income so I don't stress about saving or investing the rest of my money.
How expensive are your own hobbies?
If you are into things like small planes, muscle cars, or traveling, you may need to produce more income than a side gig can manage.
If that's the case, you need to start an online business to fund your hobbies. Seriously. Just by starting a website and writing articles, you can generate $1,000's in online income every month, and even quit your job (if that's your goal). You can choose to focus your business on your hobby, such as I did when I started a homebrewing website, or you can pick something more common like weight loss, muscle gain, and dating. Whatever works, and whatever fits your interest can make money online.
These days, everything is bought online so any product, hobby, or idea can make money! It takes a couple months to ramp up traffic and sales, but adding an extra thousand dollars to your monthly income is very achievable within 12 months time.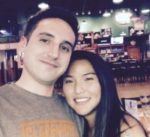 Nathaniell
What's up ladies and dudes! Great to finally meet you, and I hope you enjoyed this post. My name is Nathaniell and I'm the owner of One More Cup of Coffee. I started my first online business in 2010 promoting computer software and now I help newbies start their own businesses. Sign up for my #1 recommended training course and learn how to start your business for FREE!