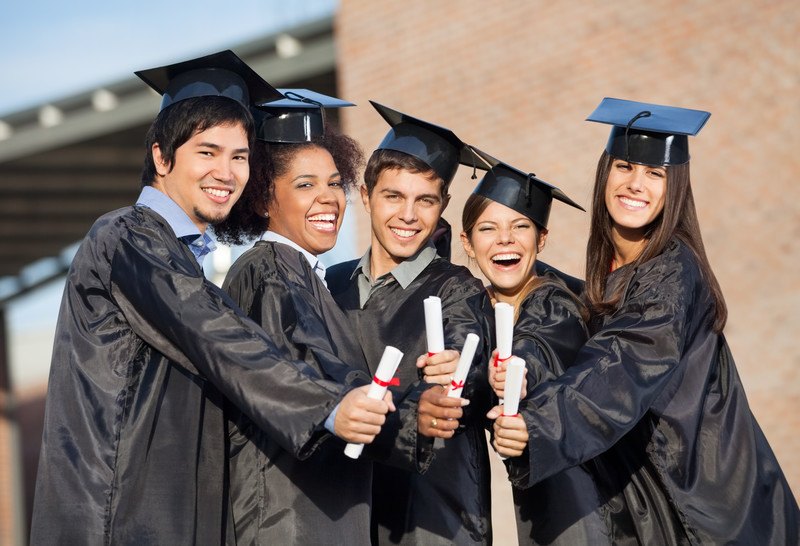 Grad school gets expensive quickly, yet it is often needed if you hope to progress in your chosen career. Many people end up going into debt to get their degree. That process puts you on the back foot. You end up having to pay back the loan while you're trying to get ahead in the world.
Some students give themselves an advantage by skipping the loan entirely. By getting their degree debt-free, they are then able to concentrate on more important things. There are various ways to pay for grad school without taking out a loan and this list highlights some of the most powerful options.
Sources Of Income
1. Gig Economy
The gig economy is a good way to make money here and there. The biggest advantage is flexibility. Many of the sites and apps allow you to pick up tasks as you see fit. There are plenty of options to choose from, including being a delivery driver, driving people around for Uber or Lyft, being a maid and doing odd jobs.
The flexibility also means that you can sign up with a company and try it out for a while, to see whether it works for you. You're considered an independent contractor and not an employee, so you can simply stop working for a company if you're not happy with it.
While the flexibility makes this approach great for students, the gig economy is best viewed as a side income. Workers often report low pay rates and find that the services often favor customers over anyone else.

2. Find Work On Campus
Job opportunities on campus give you the chance to earn money where you are studying. This makes it much easier to juggle work and education. Common examples include being a teaching assistant, tutoring students or even working in a store on or near your campus.
Even if the work itself doesn't appeal to you, the advantages are too good to ignore. You could also create your own opportunities if there aren't any jobs currently available. The first step would be to look at what students around you are likely to need. You might be able to charge for editing and proofreading services. You could even tutor students.
These approaches may work particularly well if the students are in a course that you have previously passed. Just make sure you're keeping within any college guidelines and that you're not helping students to cheat.

3. Look For Side Hustles
You don't need to build a business to make money. There are countless different ways to earn, like the gig economy. Little bits and pieces of income do add up. The most important approach is to just keep your eyes open. It's amazing what you'll see if you pay attention to your environment.
Pay particular attention to anything that matches in well with your degree or skill set. For example, some people earn as online tutors, taking advantage of the online environment. Others might buy products at a low price and then resell them. If you're around students all day, you might consider items like snacks, protein bars and energy drinks. Students are often short on money, but they're also limited with their time. Things that save students time are often very popular indeed.
Being Smart With Earning Income
4. Earn The Money First
If you're not in a hurry to get your degree, you can choose to earn some (or all) of the money for your education before you get started. The most common way to do so would be to get a full-time job and make sure you a regularly putting aside money every week. You can also cut down your expenses as much as possible. Even if this means a stressful few years, paying for your education like this can work well.
There's also another angle. You could start your own business, earn and save the money that way. Some business approaches are also flexible, giving you the chance to continue earning while you are studying.
Affiliate marketing is one particularly relevant approach. This is a way of making money online, where you are promoting products or services from other companies. There are no physical products to manage and most of your work isn't time-specific. It does take time to get started and earn significant income, but the process is very achievable.
There are plenty of other ways as well, such as freelance writing or making money with your pickup truck. I prefer affiliate marketing personally, as your work and income aren't directly related. This provides the chance to scale up your income over time. With most other approaches, the only way to earn more is to put in more hours.

5. Work While You Learn
From the education perspective, working during your degree sounds like a bad plan. Even so, the practice is important for ensuring your financial stability. The goal is to find work that still leaves enough time for your studies. Striking that balance is a matter of trial and error. A good starting point is to find employers who are sensitive to the needs of students.
It's also worth getting work in your chosen field, if at all possible. Some graduate programs may include assistantships, which provide experience and can help financially. If this isn't an option, you could apply for positions in your field.

6. Be A Part-Time Student
Studying part-time is a fantastic way to avoid a student loan. The option isn't available for all degree programs, but when it is, you don't have to spend as many hours in class and studying each week. This makes it possible to have a significant job while still earning your degree.
The flip side is that your degree will take longer to complete. Even so, the idea is still worth doing if you have (or can find) a job that complements the process.
Other Sources of Money
7. Apply For Medically-Based Financial Aid
Financial aid is a key way to fund a degree without relying on a loan. Many people stop after applying for typical financial aid, but there are plenty of other opportunities out there, including options based on medical needs.
Medically-based financial aid works as the name suggests. Awardees are able to get financial support based on current medical conditions. This is worth considering even if you don't feel like a medical condition is hindering your ability to study. Some of the health issues considered are mental health, diabetes and even allergies.

8. Look For Scholarships and Fellowships
Scholarships and fellowships are also valuable ways to avoid a student loan. Don't be disheartened if you haven't been accepted for anything when your degree begins. You can keep looking and applying for opportunities throughout your academic life.
Don't just look in the obvious places either. Take the time to do some digging online and find less common opportunities. Some simply aren't advertised well or are only relevant to a limited number of people. You never know what you're going to find until you start researching in-depth.

9. Make Lifestyle Changes
Paying for grad school isn't just a matter of finding money. You also need to decrease your spending considerably. Students often live off a tight budget, which can include buying clothes second hand and eating inexpensive food (ramen noodles anyone?).
Pinching your pennies like this can be frustrating, but the process truly is worth it. The practice can even be the difference between being able to pay your own fees and needing a loan.

10. Plan Well
In a similar way, you need to be careful with your planning. Building a budget is part of this. Look into where you are spending the most money and think about ways to bring this down.
This also includes considering where you're going to study and the program that you're going to complete. One of the most important aspects is to pick the most affordable school and program that will help you meet your goals. The financial difference between colleges is often dramatic, while the coursework ends up being very similar from one to the next.
Going to a well-known school might seem desirable for its reputation, but you might be paying $40,000 or more for that reputation. For most careers, your school's reputation simply isn't that relevant. Unless your career path is going to heavily rely on reputation and networking, stick to a less expensive school.

11. Find Degree-Specific Opportunities
Some degree programs offer discounts on tuitions for students who have performed well previously. There are also other approaches, such as tuition waivers, teaching fellowships and grants. Their availability strongly depends on your degree path.
In particular, professional degrees have fewer ways to decrease tuition costs, as students are expected to earn significant amounts during their career. Degrees that are more academic in nature tend to have more opportunities. This is particularly true if the degree might lead to you working for the college in the future.

12. Talk To Your Employer
Some employers are willing to put some money toward your degree or even pay for some courses. This is particularly true in large firms that value their staff members. After all, your degree may be relevant to them too, increasing the value that you're providing to them.
Just pay attention to any additional requirements and terms associated with the offer. Companies often want to be certain that they receive a return on their investment, while you may not want to be locked into the same company after you graduate.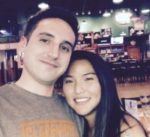 Nathaniell
What's up ladies and dudes! Great to finally meet you, and I hope you enjoyed this post. My name is Nathaniell and I'm the owner of One More Cup of Coffee. I started my first online business in 2010 promoting computer software and now I help newbies start their own businesses. Sign up for my #1 recommended training course and learn how to start your business for FREE!