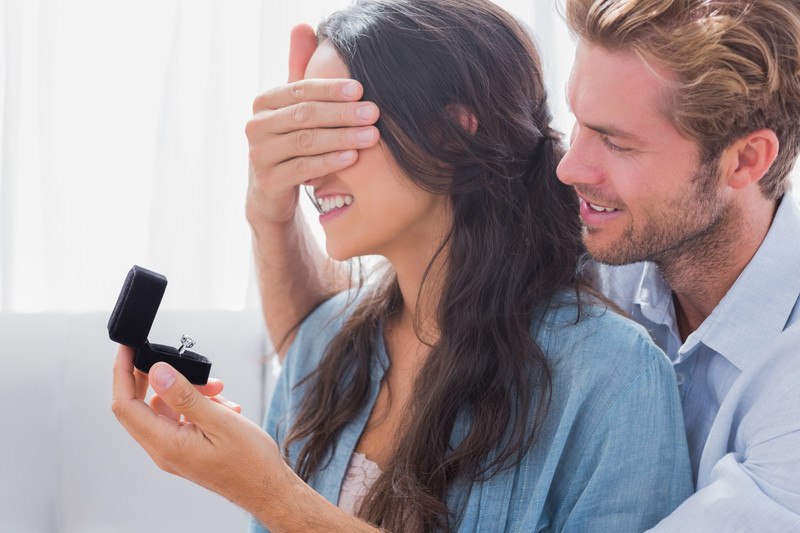 There are so many emotions tied into an engagement ring before you even start talking about price. Getting an expensive engagement ring can be a very stressful situation for a man.
The ring is often the key part of a proposal. It also acts as a symbol of the depth of love. It's no surprise that many people choose to focus on an expensive engagement ring as a representation of the capacity of their love for another person. Paying for that ring is another story. The prices move from "somewhat reasonable" to "ridiculous" very quickly, and very often the reasonably priced rings are not very nice looking.
Aside from the usual advice of "price doesn't matter as long as you are in love", some guy just like to splurge on their lady. After all, it's a one-time event, and you want to not only make her happy, but show others how happy she makes you.
If your girl has settled on an expensive engagement ring (or you think she'd expect nothing less), then here are some tips to taking action on getting what you want.
Tip #1. Shop Carefully
Many people don't know what they're doing when they shop for an engagement ring. This often means that they spend more money than they need to. With a little education, you can find great looking rings for less money than you thought.
There are various areas to consider, which can make the ring easier on your wallet. If you choose carefully, you're not even compromising the quality of the ring. Instead, you're just getting better value for money.
The setting. A halo setting involves a circle of smaller stones around one larger stone. This makes the stone look larger and is an appealing design. This is particularly important if the center stone is a diamond.
Choose a prong design. This approach mounts the diamond on a metal prong (ideally platinum, as it is sturdy). The style involves less metal, which lowers the price. The style highlights the stone as well and is easier to clean. The design also means that a smaller stone will look larger.
Buy just under the carat mark. Diamond prices jump considerably at the carat and half-carat marks. This means that a 2-carat diamond is considerably more expensive than a 2.5-carat one, while the visual differences are barely noticeable.
Get less-than-perfect quality. Diamonds come in various grades, with the higher grades costing more. You may be tempted to go for a perfect diamond, but near perfect looks identical to the human eye. The difference between F (flawless) and VVS1 is not perceptible to the human eye…just the human ego. Even as far down as SI2 rated diamonds have includes that are easily seen under a 10x microscope but not visible to the human eye.
You can also ask for advice and guidance from someone who has been through the same experience. They may be able to give you pointers about ways to save money and the best type of ring for your needs.
If you're not trying to surprise your soon-to-be fiancé, you can shop together. This gives you the chance to buy an engagement set, which often comes at a discount.
Tip #2: Buy Moissanite (or other stone)
Moissanite looks just like a diamond. Most people won't be able to tell the difference. The optical properties are almost exactly the same, and it's sold at a fraction of the price. It's just as hard as a diamond. It reflects light like a diamond. It won't scuff or dull like cubic zirconium.
In my opinion, the only reason to buy a diamond is to actually say you bought a diamond. If you are just going for the look and the price, consider other options.
You can also consider getting a smaller stone with a fancier setting. Green Lake jewelry has some very interesting vintage styles worth checking out. You can get alternative gemstones like sapphire, or even a lesser known one called morganite. There are plenty to choose from. Modern women are not always focused on getting what everyone else has, and many would like a unique, thoughtful gift that's more special to their taste or fashion.
A fancy setting with a tasteful gemstone can give the impression of looking expensive even though they can be quite affordable!
Tip #3: Define Your Own Version of "Expensive"
There are two key considerations here. One is your financial situation. You don't want to end up massively in debt over an engagement ring, especially if you haven't even proposed yet. I don't care how much you love her. Don't go into debt over an engagement ring
As many articles highlight, the idea of spending two months' salary on an engagement ring is a myth. The idea is particularly irrelevant in modern society, where many couples already have student loans and may be unsure of their financial futures.
This means that you should think realistically about your income and what it is likely to be in the coming year. It's also worth considering your financial future as a couple. If things are likely to be financially challenging early on, an expensive engagement ring probably isn't the best option. If you both have well-paying jobs, spending a lot on the engagement ring may be justified.
The second area is what your partner is expecting. Some women care a lot about the engagement ring and want something high-quality with plenty of diamonds. Others may not. For example, your partner may prefer something less expensive, as that means the pair of you have more money to start your life. Plus, many expensive rings are impractical for people who are hands-on with life, so think about your partner's habits and interests first.
You can also funnel the money into something more fun like a honeymoon, a bigger wedding, or a down payment on a house. Would you rather live in a small apartment with a $5,000 ring or a house you own together and can build your life in with a $500 ring?
Tip #4:  Save The Money And Wait
Saving your money is one of the best ways to pay for an expensive engagement ring. This means that you are able to pay for the ring up-front and have no debt to worry about. The added time will give you a chance to get a raise at your job, pay off current debts, work a side gig for a while, sell stuff to raise the money, or whatever else you can cook up to meet your savings goal.
One way to earn the money is in your current job. If you've been there a while, you might be able to get a raise. Do some research first about pay rates in your industry and be prepared to argue your case. If this isn't viable, try to look for extra hours instead. There is often work available, especially near holidays.
You can also sell things to make extra money. You're bound to have some items that people would be willing to pay for. eBay and Craigslist are both good places to start. You could try a garage sale too, if you have a lot of stuff. Many of the things you sell might not be worth a lot, but every little bit counts. The money often adds up faster than you might expect. Just an extra $100 per weekend is $400/month or $4800 per year. That's a decent price for a ring!
Another area to consider is services. What can you do that people would be willing to pay for? Basic examples include ideas like mowing lawns, cleaning gutters and tidying gardens.
What about teaching people? Do you have any skills that others would be interested in learning? You could teach people one-on-one or hold classes. This doesn't need to be something conventional, like teaching piano. You can use VIPKid to teach English online. Feel free to think outside of the box. People are interested in learning many different things, whether that be how to write a song, surf or use a computer.
Tip #5: Make Money Online
If you're planning far enough in advance, you could even develop your own business. This could be something in person or something online. Freelancing is one common option, which lets you take advantage of skills that you already have. Freelance writers are common, as are people in website development and graphic design fields.
You could also consider something like affiliate marketing or Amazon FBA. Affiliate marketing involves promoting products from other companies, often through your own website. It is a good way to earn, although it does take time until your business is profitable. Amazon FBA involves selling physical products through Amazon. There is more risk involved, as you need to buy the products first.
This is how I make money. It takes a couple months to start making sales, but I was earning several thousand dollars per month within 18 months, so you could really afford any price of ring you want if you want to start an online business.
Tip #6:  Pay In Installments
Some places will offer the ability to pay in installments. You can also finance the ring. Scope out the options in your area carefully and don't be afraid to check out places multiple times. An engagement ring is a significant investment. It's worth taking the time to find the best ring and the best financial option.
If you think of it like a car or home, just make sure that your payments are manageable. $500/month for a couple years isn't too bad if you really want to go big on the engagement ring.
My best advice here is to look at how much extra you are paying to do installments or financing. Sometimes companies will say "0% financing", but what they really mean is that you don't pay any interest for X amount of time, and then all the interest comes to haunt you years down the road.
Tip #7:  Borrow The Money
If all else fails, you could always borrow the money that you need. There are various sources to consider, including a credit card, a personal loan or borrowing from family members.  WhiteRock offers loans of up to $5,000 (affiliate link) (USA Only).
However, this should always be your last option. Being in debt when you start planning for the long-term is never a good situation. You'll end up putting extra stress on the relationship right from the beginning. The engagement ring is just the first step anyway. You don't want to be still paying off the ring when it is time to start saving for your wedding.
For people who can pay off the money fast, consider a credit card that has 0% initial APR. This gives you the chance to pay the price back before there is any interest. That way you're out of debt fast. If the company gives you 15 months interest-free, divide the cost by 12 (for example) and aim to pay that back each month. Even if you don't quite make it every month, you have a little wiggle room.
Regardless of the financing option you choose, make sure you consider your income realistically. You don't want to be stuck with monthly repayments that you cannot afford, especially if your income decreases significantly for any reason.
So What's Your Plan?
I'm genuinely curious what you guys are planning to do. Everyone is different! Leave a comment and let us know how what you're going to do to get the perfect engagement ring for your future bride!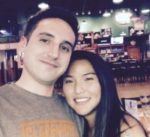 Nathaniell
What's up ladies and dudes! Great to finally meet you, and I hope you enjoyed this post. My name is Nathaniell and I'm the owner of One More Cup of Coffee. I started my first online business in 2010 promoting computer software and now I help newbies start their own businesses. Sign up for my #1 recommended training course and learn how to start your business for FREE!