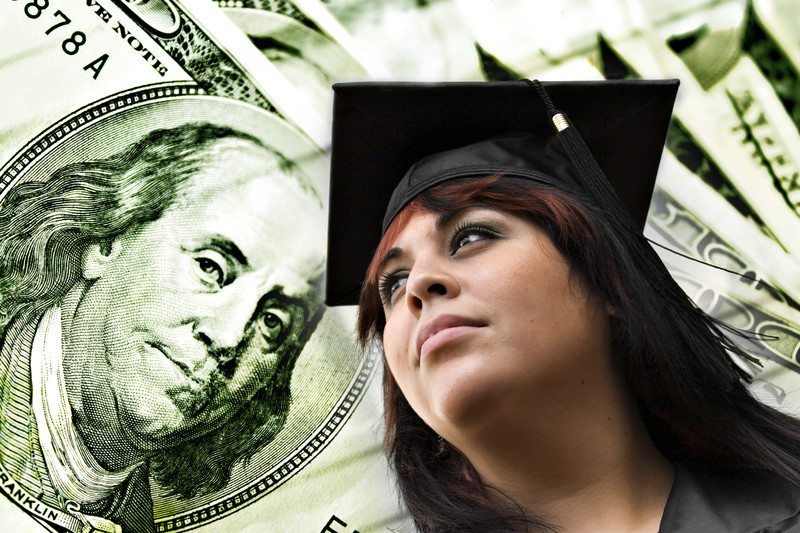 Paying for college without your parents' help can often seem like an overwhelming challenge. The boomer generation loves to brag about how they held down a job while going to school and paid for everything out of their own pocket, but they also weren't paying $40k a year to go to school.
Despite this, the idea isn't impossible. Many people still go to college without getting a dime from their parents. The trick is to be smart and to plan well.
In this article, we're covering various tricks and techniques to help you pay for college. What works for you is going to depend on your needs and your situation. If nothing else, these ideas can get you started on the right track.
Reducing Costs
1. Test Out Of Classes
You can sometimes use results from the College Level Examination Program (CLEP) and Advanced Placement (AP) testing to test out of specific courses entirely. This is particularly true for the earlier general education classes in a degree program. You're basically arguing that you already know enough, so you shouldn't have to take the class.
Not only does this help to decrease your college costs, but it can speed up your progress through college. You also get to spend your time learning new things, rather than going over material that you already know.

2. Take Advantage Of Concurrent Enrollment
Concurrent enrollment is another important technique if you're able to do so. The approach means that you're earning college credits for classes that you're taking through high school. As a general rule, the classes are more involved than regular high school courses and you're earning credit via a public university. While rules vary, that credit can often be transferred to state schools.
These credits are entirely free some of the time. Even when they're not, they're normally much cheaper than earning the credits at college. This provides another way to cut down costs and to speed up your college experience.

3. Choose The School Wisely
Colleges vary dramatically in their course costs. Private universities are often more expensive than public ones, while the quality of education isn't necessarily any better. You might even find that you learn more at an inexpensive school than one of the larger ones.
There are even advantages to choosing a community college, especially for the first two years of college. Such colleges tend to offer extra flexibility and can make transferring easier if you need to do so. At the end of the day, most employers are more interested in your degree and your learning ability than in the school you graduated from.

4. Live At Home
Accommodation costs are another important factor. These are strongly college-specific and they're sometimes as high as your tuition fees. You can cut these down dramatically by living at home and commuting to college. You may have other inexpensive options too, like renting a room with a family friend.
The cost of room and board is also a reason for considering less expensive colleges or even a community college. These alternatives often have lower accommodation costs, giving you more money for what you need.
Financial Support
5. Apply For Scholarships
Scholarships can be powerful. The right one might pay for your college education entirely. Even if you don't get one of those, plenty of scholarships can make life a little easier or knock a decent chunk off your bill.
A key technique is to not just focus on the mainstream scholarships. There are always some that everyone knows about, where the competition is considerable. Most students don't stand a chance at ever getting one and often write off scholarships altogether as a result.
There are plenty of others out there, ones that don't get nearly as much attention. These scholarships can be much easier to attain. Keep a close eye out for any that are targeted at any special groups that you fall into. Look for private scholarships as well. These often have less competition and won't always be widely advertised.
A guidance counselor may be able to help you find some of these. You can do some hunting online as well. Don't stop once you're in college either. You can still get scholarships while you're studying. These can often help with related costs, such as housing and books.

6. Look For Financial Aid
Many colleges (and some other organizations) offer financial aid to students, in the form of a grant. These grants won't cover all of your fees and often fall somewhere around the $5,000 mark. Even so, they're a good way to decrease your costs. Every little bit helps.
If you're unhappy with the amount that you receive, you can even haggle your financial aid. This typically involves writing a letter of appeal, which you can follow up with a phone call.
You'll want to be formal and polite throughout the process. Focus on your strengths, including why you feel like you're right for that school. You can also bring up any financial challenges that the school mightn't have taken into account.

7. Take Out A Loan
Loans aren't ideal. They should always be a last resort, as you can spend years paying them back. When it comes to college, you may not have a choice. If you don't have much saved already and aren't eligible for sufficient financial support, you may need to turn to loans.
If you do this, make sure you look at a federal loan first. This means you'll need to fill out the FAFSA form, even if you don't think you're eligible for financial aid. You should be able to borrow some money, regardless of your family's financial situation. Federal student loans tend to provide more protection for borrowers and have lower interest rates than third-party loans.
Other Approaches
8. Save As Much As You Can
Saving money is critical if you're going to pay for your own college expenses. This includes saving money before you're at college, as well as doing so while you're there. This is often the least appealing piece of advice. No one wants to be closely watching their spending every minute of the day, but the idea is critical. The more money you can save, the less you need to earn.
One of the most practical ways to do this is to take a gap between high school and college. This gives you the chance to put some money aside. Even if you can't save the entire amount, you should be able to decrease your costs significantly.
This is particularly effective if you earn as much as you can during this gap period. This might include working two jobs, or being involved in some side approaches to earn money, such as freelancing or the gig economy.

9. Consider A 529
A 529 account can be a useful way to invest and save money before college. The money in the account can be used tax-free for educational purposes. If you are taking this approach, make sure you research and plan first. One reason is that the account relies on stock market returns. This can be a problem if there is a significant downturn in the stock market right before college begins.
Additionally, withdrawing from the account will sometimes be counted as income for the annual FAFSA form. This can mean that it is best to fund the first two years of college in a different way and save the money in your 529 for later years.

10. Earn Money While At College
Saving enough money before college won't be possible for everyone. There are many situations where you'll need to be earning as you're studying as well. To do so, you need to find a good balance. You don't want to be working so hard that you compromise your studies in the process.
Work-study jobs are one area to consider. The eligibility requirements for these jobs are based on your financial situation and you need to have submitted the FAFSA form. Your hours will also be limited by how much you are awarded. The details can be found in your financial aid award letter.
This type of job works very well, as the roles have the needs of students in mind. This can make it easier to find a good work-life-study balance.
If you're not eligible, you may need to find another way to earn. Part-time jobs are a good place to start, just make sure that the position won't clash with your studies. You can also look for less conventional alternatives, such as food delivery side gigs. Some college students even advertise services on campus. Examples include proofreading papers for other students and providing tutoring services.
While there are plenty of income angles out there, make sure you do your research first. Some are more viable than others. Be particularly wary of any income approach that costs you initially. The approach might be legitimate, but many with initial costs can easily end up costing you more than you earn.

11. Focus On What Works For You
When it comes to paying for college, don't simply focus on what everyone else does. Weigh up the various options and figure out the combination that suits your own needs.
Some people try to avoid working entirely so that they can focus on their studies. Others would rather work, especially if it means they can avoid having to get a loan.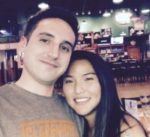 Nathaniell
What's up ladies and dudes! Great to finally meet you, and I hope you enjoyed this post. My name is Nathaniell and I'm the owner of One More Cup of Coffee. I started my first online business in 2010 promoting computer software and now I help newbies start their own businesses. Sign up for my #1 recommended training course and learn how to start your business for FREE!