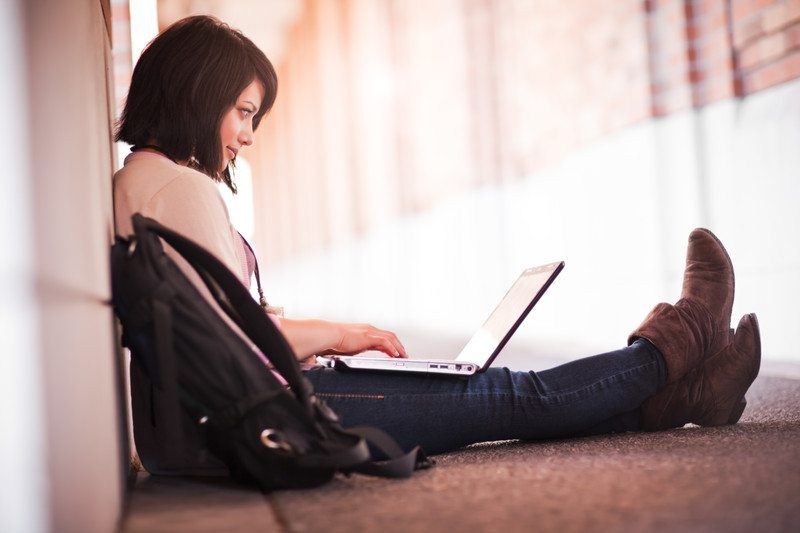 Paying for college can seem like an impossible burden. Tuition is often expensive and there are plenty of other costs as well. Some people might get some help from their parents or family members, but that's not always an option either.
Getting a full-time or part-time job is one of the most obvious alternatives. While this does allow you to earn money, many students find that they spread themselves to thin. It's no good working yourself through college if your academic performance suffers as a consequence. Besides, even working full-time won't always get you where you need to be.
The good news is that there are other options. Even if a single method doesn't pay all of your bills, you can always combine a few. College may take longer or be tougher to complete, but if you end up with that degree, there won't be a difference between you and those that had a full ride.
Financial Support
1. Turn To Scholarships
If you can get one, a scholarship is the best possible way to pay for college. The right scholarship may pay for all of your fees, while others may just pay a portion. Either way, you're closer to your goals than you were before.
To get a scholarship, you need to be diligent. There are plenty available, but the competition is often significant and you won't be eligible for all of them. Take the time to find as many as you can, including obscure ones. You should also put in the effort to make your application as good as it can possibly be.
Keep an eye out for local scholarships and ones that colleges offer. Because these target a limited audience, the competition will often be lower.

2. Don't Forget Grants
Grants follow a similar principle to scholarships, except that they act as financial aid. As a result, grants are particularly well-suited to people whose families don't have much money.
Don't be put off by the fact that a grant won't hit all your bills. Any extra money makes your goals a little bit easier to reach. Just like with scholarships, keep your eye out for any less common opportunities. While the most significant aid often comes from the college itself, they're not the only place that offers financial aid.

3. Try Haggling
Surprising as it sounds, you can haggle the amount of student aid you receive. To do this, you need to present your case. The process includes highlighting your own merits and suitability for the school, along with talking about any financial challenges that they may not have considered.
The best way to do so is by creating a formal appeal letter. Take your time to write this and get feedback before you submit it. You can follow the letter up with a phone call to increase your chances further.
There's no guarantee that you'll be successful at increasing your financial aid, but the idea is worth trying. If nothing else, it's a relatively easy approach, so why not give it a go?
Obtaining The Money You Need
4. Get Involved In The Gig Economy
The gig economy is a powerful alternative to a conventional job. You still get to earn money, but you have much more flexibility. There are many different gig economy roles out there. This includes driving for companies like Uber, delivering food, being an on-call handyman and much more.
Because there are so many companies to choose from, it's important to do some digging first. Some options will be a better fit than others. Make sure you check out the reviews too. These will often give you a good sense of the income potential and the work involved.

5. Build Something Long-Term
Some entrepreneurial students manage to create income streams that can help them during college and beyond. This doesn't necessarily have to be something complex and involved. There are plenty of ways to earn that start off simply and can be grown over time.
Earning online is one technique that continues to be effective. For some people, this means building a website, writing articles and making money through affiliate marketing. For others, it might involve promoting their skills through freelancing sites like UpWork.
Such approaches can be developed over time. They're also very flexible, making it easy to put your studies first.
If you want to build something sustainable, it's critical that you put the time into planning. Be realistic about your goals and what you can achieve. For example, affiliate marketing is effective, but it can take months to make your first sale. You typically earn sooner with freelancing. The catch is that at the beginning you're often doing a lot of work for very little income.

6. Offer Services In Person
Freelancing isn't just an online idea. You can also do the same thing offline. The trick is to look for areas whether there is demand. On a college campus, this can include things like proofreading services and tutoring.
Some students also get creative with what they offer. For example, you could start your own mini delivery service, where you can deliver food to hungry students. An alternative would be to keep a stock of much-needed items that people always run out of. Energy drinks and snacks during exam time would be one approach.
Pay attention to the environment around you. You'll be surprised at how many income opportunities there are once you know what to look for. Just be sure you're not breaking any rules of conduct for your college first.

7. Borrow The Money
If all else fails, you can borrow the money that you need. While this isn't ideal, many students find that they don't have another choice. It's worth focusing on other options first and only using the loan to cover money that you are unable to get any other way.
The best way to do so is through a federal student loan. You will need to have filled in the FAFSA first. Even if you're not eligible for financial aid, you should be able to get a federal student loan. This type of loan provides more protection than a traditional loan and tends to have a lower interest rate.
Those with significant financial need can even use a subsidized loan. These loans don't accrue interest until after graduation. This helps to keep your loan low. You may even be able to earn while you're at college and start paying it back.
You may need to turn to other sources to borrow money. If you do this, make sure you carefully read the fine print and don't borrow any more than you need to. The interest on loans can add up fast, especially if you struggle to find work after college.

8. Getting Your Parents To Borrow
There is also the PLUS loan, which is a type of federal student loan. The difference is that the loan is targeted at parents. The interest for these loans is higher and there is a credit check component. Even so, the loans sometimes work well, as the parent is normally able to borrow enough to ensure that attendance costs are met.

9. Tax Credits
Parents are also able to access the American Opportunity Tax Credit. This approach allows parents to reduce their taxes significantly when they are playing for their child's college fees. The opportunity is based on income, so it won't always be viable. Still, it's a good way to make things financially easier on your parents, which may increase the support that they can provide.
Cutting Down Costs
10. Choosing Your School
Getting the money for college isn't the only consideration. You also need to think about how much you're going to need in the first place. This is extremely important if you're concerned about being able to pay.
A key part of this is choosing where you are going to learn. There are many different colleges now, each with their own advantages and disadvantages. It can be tempting to choose the best school possible out of the ones that you're accepted for, but that's not always the ideal approach.
In most fields, the college you go to isn't going to have a large amount on your job prospects. Much more attention is paid to the degree that you have, along with your skills and abilities. This means that you often get the same benefits from a less expensive school. Such a school can be easier to afford and means you can put your focus firmly on your education, not on your financial situation.

11. Live Off Campus
If you're able to, consider living at home for some of your college degree. Having to commute in for classes might seem frustrating, but it's well worth the effort for the money that you save. This is particularly true when accommodation costs are high.
Think about other options as well. What alternatives do you have? Some people might know of an inexpensive place that they can rent, perhaps sharing with friends to reduce the bill. You might even have a family friend in the area that wouldn't mind you paying a little board and living with them.
---
One option very few people think about is making money with a website. You can start a blog and make money from ads or affiliate links. This is what I do for a living, and I could pay for college tuition if I wanted to (I don't. I've got other plans).
As long as you have some momentum, you can work just 1-2 hours per day and maintain your income. You'll need to devote more hours in the months before, but once the ball is rolling, maintenance is easy. I recommend giving yourself 1-2 years to build up an income, then reduce your hours, start school, and you're good to go with basic updates and adding content one or two times per week (just 1200 words per week!).
This is what I do for a living and you can learn how to do it here.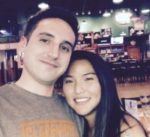 Nathaniell
What's up ladies and dudes! Great to finally meet you, and I hope you enjoyed this post. My name is Nathaniell and I'm the owner of One More Cup of Coffee. I started my first online business in 2010 promoting computer software and now I help newbies start their own businesses. Sign up for my #1 recommended training course and learn how to start your business for FREE!