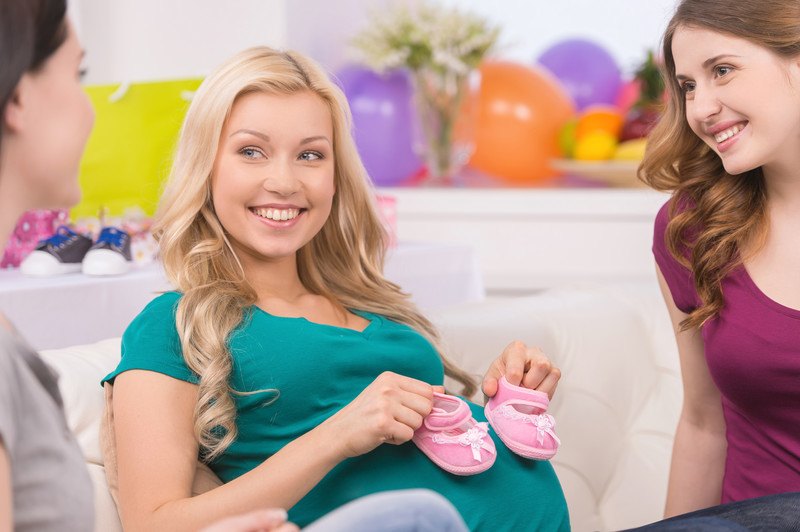 Baby showers are an important event, one that has become almost essential these days. As with most events of this type (weddings, bachelorette parties, or even birthdays!), spending can get out of hand really quickly. It can seem difficult to pay for a beautiful baby shower without spending a ton.
Showers are a fantastic way to bond and to share excitement about a new baby, but at what cost? And who's paying?
Sometimes it's hosted by a friend or family member, who often picks up the tab. Other times, the mother-to-be themselves might be hosting the event and inviting along those that mean the most to her.
Regardless of who hosts the shower, how do you pay for it? Baby showers can run anywhere from $100 to $1,000 or potentially more, depending on how many guests there are and what the event looks like. In fact, some modern-day baby showers are quite extravagant. Thankfully, there are various ways to keep the costs down, along with approaches that can help you to pay for the event.
Ways To Pay For The Shower
Save For It
If you have enough warning, saving for a baby shower one of the best approaches. This helps ensure that you have enough money for the essentials, without needing to go into debt or ask for assistance.
The idea isn't as unlikely as it seems. If a couple has recently married, then you'll know that there is a good chance they will be trying for a baby at some point in the future. Baby showers are often held nearer the end of a pregnancy, so if you learn about the pregnancy early on, you have a little time to get the money together.
Work Some Overtime
If you already have a full-time job, what about picking up some extra hours? There is often overtime going, especially around the time of public holidays. You could also talk, to your coworkers. Some of them may be looking for time off and need someone to cover their shifts.
Earn On The Side
You can also increase your income outside of a conventional job. This will often be a more relevant approach and is one that gives you more control. Making money isn't as hard as it sounds. In fact, there are so many different approaches that the process can get a little overwhelming.
One of the best places to start is what you bring to the table. What are your skills and resources? What areas do you excel in? For example, if you're skilled at writing, research and organization, you might try to earn as a virtual assistant, either on your own, as a freelancer or through a site like Zirtual.
Alternatively, you might consider yourself a bit of a handyman. You could easily look for odd job work in your local area. If you're feeling bold you could even go door-to-door or make flyers to promote what you offer. You may soon find that your client base grows simply through word of mouth, as long as you're good at what you do.
There are other angles too, such as renting out something you own, being a freelance writer online, driving for Uber or selling items on eBay. The trick is to find something that is viable to your needs and the time frame that you're working in.
Start An Online Fund
You can also ask people to contribute to a fund for the baby shower. Asking for money is always tricky, but it's often more acceptable for baby showers, as the event itself is often a surprise and almost a gift for the mother-to-be.
The process could be as simple as messaging people the details to a bank account that will be used for the event. You might go more complex and develop a GoFundMe page or something similar. Some people simply include a request for financial gifts in the invitation.
Just make sure everyone is aware of how much (or how little) the mother-to-be is to know. If you're planning a surprise baby shower, you don't want anyone to ruin that surprise.
Charge Guests
Some baby shower hosts charge guests to attend. The practice is particularly common if the event is being held somewhere with a catered meal. In that case, each guest typically pays for their own meal, while the host picks up other costs.
While the idea is viable, it needs to be managed carefully. Some people may find the idea of being charged insulting, especially if they don't know the mother-to-be that well. Anyone who is struggling financially may not be able to afford to attend, especially if they're expected to bring a gift as well. This could potentially exclude some people entirely.
Personally, I'd suggest charging guests only as a last resort. There is too much potential for hurt feelings and damaged friendships. Friends and family are also meant to be a key component of the day. Excluding some of these people because of the price just seems unfair on them and on the mother-to-be.
Ways To Cut Down The Costs
Divide Responsibilities
While the hostess may pay for the bulk of the baby shower, it's common practice to some close friends or family members to help with some of the processes or costs. A simple way is to ask people to be responsible for specific areas. For example, someone with a cooking background may be able to help with food prep, while another person may be responsible for the decorations.
If you're dividing responsibilities like this, it's important to be tactful. Some of the people you're asking may not have much time or money to spare. You also need to be sure that everyone is on the same page. You don't want to assume that they're providing a service as a gift, while they're expecting to be paid for it.
Focus On Something Intimate
Baby showers can get expensive fast if they're hosted at venues and involve catering. You can drop the costs down significantly if you focus on an event that is smaller and more private, perhaps just for close friends and family members. This also has the benefit of placing a greater emphasis on the mother-to-be, which is meant to the point. Large events often end up being more like parties and it's easy to lose the specialness of it all.
Make Things Yourself
You can also cut down the costs by doing a little extra legwork. Many aspects of the party can be made by hand. This includes food and drink, party favors, decorations, invitations and even a cake. Not only is this a less expensive approach, it can also help to make the event seem more personal.
What about getting everyone else to lend a hand? Getting everyone to pitch in to make the decorations or prepare food can be fun and feels politer than asking for money.
If you're not particularly good at crafts, you could also buy homemade items. This can sometimes be less expensive than buying products from stores. If you're taking this approach, make sure you shop around carefully. Otherwise, you could end up paying more than you expect to.
Comparison Shop
For that matter, taking the time to comparison shop is critical. You'll often be able to save on gas and do most of your comparing online. Various sites may help you too, especially ones that focus on baby showers.
This approach can seem frustrating, but the financial difference can be substantial. You'll often find that some products are more expensive at some stores than others. The process also helps you figure out exactly what you want and where to get it from. This may mean fewer trips when it is time to purchase items, which saves you money on gas too.
Try Something Less Traditional
If finances are a significant problem, why not ditch the traditional approach altogether? Try something different that is meaningful to you and the mother-to-be, while also costing much less. One example would be a picnic lunch. Picnic food is often inexpensive and easy to prepare. The style also means there is much less about a venue.
Another style is a potluck dinner. With this approach, everyone brings a meal to contribute. Potluck meals are a common approach for other situations, so people won't feel put out at having to bring a dish. They're also able to bring whatever suits their budget.
There are many other approaches too. Think about what is most relevant to the family and what people would enjoy. An alternative style like this also helps to keep the focus firmly on the mother-to-be, rather than the event itself.
Paying For A Baby Shower
There are two general ways to pay for anything – decrease your costs and increase the money you have. The best answer is normally going to be a combination of the two. After all, you want to create something memorable without financial strain on yourself or anyone else.
A key part of this is simply figuring out where your priorities lie. If you're wanting a lavish baby shower with many guests, then you may need to focus more heavily on ways to increase your income at hand. If you're mostly focused on the experience, you may be able to have a memorable baby shower with a much lower price tag.
Though working online probably won't yield a lot of results in time for the actual shower, long term, building an online business can increase your income and allow you to be a stay at home mom. Working from home and spending more time with your kid(s) is a dream for most mothers, and owning a profitable website is a fantastic way to do that.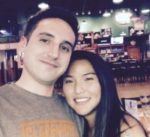 Nathaniell
What's up ladies and dudes! Great to finally meet you, and I hope you enjoyed this post. My name is Nathaniell and I'm the owner of One More Cup of Coffee. I started my first online business in 2010 promoting computer software and now I help newbies start their own businesses. Sign up for my #1 recommended training course and learn how to start your business for FREE!