Online Flex Job sounds like it should be a good site if you want flexible work that fits your needs. The name even has some similarities to FlexJobs, which does get some positive reviews (although it has limitations too).
It's easy to see why people would want this type of work. Some sites truly do match people with flexible jobs and small tasks. The pay isn't normally amazing but it can be enough in some situations. So, is Online Flex Job one of those or is there something else going on with the site? That's exactly what we're looking at with this review.
Why Online Flex Job Is Concerning
There are plenty of red flags with Online Flex Job. One is just the name. It's an odd choice and doesn't really make sense. I would at least expect them to be called Online Flex Jobs, as the singular just sounds odd. They also use the URL throughout the site to describe their company, rather than the name.
There are also some impressive income claims. Apparently, members can earn somewhere between $18.50 to $29.90 hour as a processor. Some members even make more than $876.50 per week and that's just with part-time work. $876.50 is an oddly specific number and equals roughly 30 hours at their highest claimed rate. That's pretty significant income.
More importantly, the income level isn't realistic. You're not likely to earn that much online, especially not with jobs that are flexible and seem to require minimal skills.
Another issue is the testimonials. There are three of these and they're video-based. None of them is particularly believable and they almost certainly rely on paid actors. One indication is the phrasing. The reviewers are extremely positive and vague, using similar language to the company itself.
Testimonials don't prove much at the best of times. Personally, I'd be more likely to believe ones that offered more details about how the process worked and the challenges that they experienced – rather than just glowing recommendations.
The site offers very few details about the company or the people involved. For example, the About page just has vague information that doesn't say much at all. There are no names of individuals and we don't even know how large the company is.

I mean honestly, how many different ways can you say flexible jobs? Not only is there no information about the company here, it isn't even clear what work they offer. As for working with Fortune 500 companies? I highly doubt that.
The same is true elsewhere. The Frequently Answered Questions page has 8 questions and answers, which mostly focus on being an affiliate for the company. They do have one answer about the jobs:

As you can see, it's not a helpful answer. You're meant to sign up for the company (which isn't free) based on this vague information, with no idea about who is behind the company or what you can expect.
Then there's the job application form, if you can call it that. The form has four components: Name, email, address and phone number. That's it. No legitimate application form would have so few entries. What about work history? Skills?
The signup form also means that you're now on their email list, so watch out for spam.
There are plenty of other issues too, like the way they use stock images instead of people, how there are other similar sites out there and the way their descriptions change across the site.
The Setup Process
Once you have applied to Online Flex Jobs, things get very strange indeed. Before you can join, you need to download a specific piece of antivirus software and install it on your machine. According to the site, this is to ensure that your computer is secure.
That's nonsense. There would be no point in any company making this rule, as it wouldn't be enforceable. They have no way to know whether you install the software or not, much less whether you're using it. Besides, you might already have antivirus software. What you own may even be better, as this process is promoting a fairly obscure choice.
There are also plenty of legitimate companies that hire people online – but I've never heard of any that require the installation of a specific antivirus tool.
Now, the software is meant to be free, although that's only partly true. You have to buy it first and you're then reimbursed for it. To do this, you send them your receipt after purchasing. Of course, there's no guarantee that you'll actually get any money back.
The software itself is associated with a company called Max Bounty, which has an affiliate program. That's the real reason users are told to install it. Online Flex Jobs earns an affiliate commission each time someone buys the software.
The end result is that you're paying for software that probably won't help you and could even contain a virus itself. The only reason for buying it is to get access to the 'jobs'. This is the point where you should walk away.
Processing Jobs?
Here's another odd thing. Most of the information about jobs is vague. There are some more specific parts, where Online Flex Job talks about earning as a processor. They use the term repeatedly, but it is never defined. The main clues are than the opportunity involves 'processing offers' and that the company is in the 'opinion processing industry'.
So again, there are no real details about what you're getting involved with.
The idea of online processing jobs isn't new. The idea is similar to cases where you're getting paid to post ads or stuff envelopes. The simple answer is that you're not getting paid for the actual work.
In this case, the companies involved focus on helping people get money back (well, that's the theory). They earn a fee of somewhere around 30% of that money and offer the processors 75% or so of that fee. Processors just need to fill out worksheets and sent them in to get the fee.
That might sound great, but reality isn't as clear cut. The processors have to pay for each sheet they send in and are meant to send in 4 at a time. This represents another cost, often around $20 in total. After all that, you're probably not going to get paid. The system is a scam pure and simple.
The precise mechanism in this case isn't clear because Online Flex Job offers very little information. Still, there's clearly nothing legitimate about the site and the phrasing strongly points to that type of processing scam. Even if they're taking a different angle, the odds of earning through the site are extremely low.
In fact, the main focus seems to be to promote that initial sale, so that Online Flex Job can make get the affiliate commission. Even if it were possible to earn money as a user, the income level would be low. You certainly wouldn't be making the high figures that the initial marketing claims.
Conclusion
Everything about this site suggests that it's a scam, through and through. The $25 up-front payment is particularly concerning, partly because the company is so manipulative about it. You basically end up paying money in the hope that you'll get paid later. You should be cautious of any company that forces you to do that, especially in cases like this where they can't even give a realistic reason for the cost.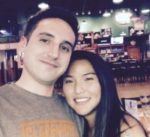 Nathaniell
What's up ladies and dudes! Great to finally meet you, and I hope you enjoyed this post. My name is Nathaniell and I'm the owner of One More Cup of Coffee. I started my first online business in 2010 promoting computer software and now I help newbies start their own businesses. Sign up for my #1 recommended training course and learn how to start your business for FREE!