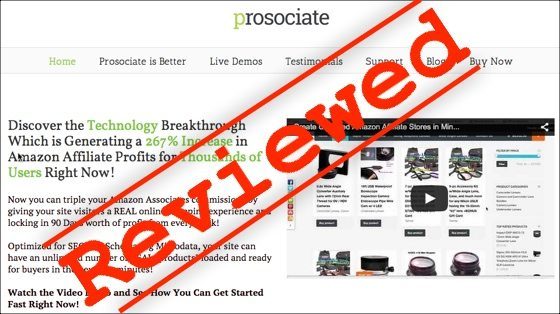 There was a lot of buzz around the launch of Prosociate 2.0 recently. I first heard of this plugin on an affiliate marketing forum and immediately identified it as an Amazon autoblogging plugin.
I'm not a fan of "automatic" solutions, and equally not interested in "easy" ways to make money. Sound silly? I'll tell you, I've worked my way from a complete newbie to a full time internet marketer of several years now and every single short cut I've ever tried to take has burned me.
Fast and easy? No thanks. I'll take the slow and hard way. What exactly that entails will be discussed below.
Problem #1: Duplicate Content
The most obvious issue with Prosociate is that it pulls content directly from Amazon. Though I guess Amazon allows this (there are several plugins that do this), Google will certainly NOT rank duplicate content. Yes, it indexes it, but reaching page 1 is nearly impossible.
In fact, if your website contains enough duplicate content, you may run into ranking issues in general for the entire website (not just a single post).

PLUS, when your entire website is made of 50-200 word descriptions and maybe a few specs (also dupes), you are not producing "quality content"; not by a long shot. And if you aren't writing high quality content, your site simply won't be competitive in search engines.
Proponents of Prosociate have suggested that you can rewrite the content. However, Google can easily detect spun content, so you may want to start from scratch. If you are rewriting all the content from scratch, then what's the point of having a plugin to pull it off Amazon in the first place?
This video sums up my point very nicely:
Problem #2: Not A Time Saver
People, especially newbies, LOVE the idea of an easy way to make money online. How beautiful does this sound:
Make money online without any work! Simply copy exactly what Amazon has on their site in just a few minutes, and start making money in the next few days! Make unlimited websites and earn passive income!
If it were really that simple, I think a lot more folks would be writing positive reviews of Prosociate. Most of what I read seems to be a lot about how easy it is to use and TONS of speculation on how much money they plan to make.
But one of the points they really try to drive home for Prosociate is that it will save you time.
"Create Unlimited Amazon Affiliate Stores in Minutes" is the name of their YouTube video

Well, the website you're using is WordPress, so technically the plugin doesn't make the site. And your shopping cart and theme is going to be WooCommerce based, so Prosociate doesn't really do that either.
Prosociate is just grabbing duplicate info from Amazon to copy to your site. Then you have to rewrite it. So essentially you are saving time on adding pictures and adding your affiliate link.
Speaking specifically to the ability to create unlimited websites…what's the point? I can barely manage 3-5 sites large sites, and that's including writers I've hired and other management tools I use like Manage WP.
Why on Earth would I need unlimited Amazon sites?
Not only that, but once you start owning 10+ websites, especially if all your sites have 1000's of Amazon products (content, images, etc), you are going to need to start to pay for better hosting. I know this from experience, and have had several hosting upgrades in recent years due to the amount of space I use.
Problem #3 Negative Customer Experience
My main issue with plugins like Prosociate is that they don't consider the user's experience.
Amazon has already published the information on THEIR website. So what is the reason for people to visit YOUR website? Copy/Pasting stuff from another website and rebranding it is not a way to gain repeat visitors.
Most visitors will immediately recognize the language and writing as "official" and know that there's no value to be gained from reading what's there when they can read the same stuff on Amazon. Unless you are at the end of their browsing session, it's unlikely they'll click a link (24 hour cookie) or add an item to their cart (90 day cookie).
There's also the issue of the shopping cart. Most of the time when people land on a website with a shopping cart, they assume that it's THAT website selling their own products, i.e. an ecommerce website. Normally with an ecommerce site you can shop around, add items to a cart, then check everything out together.
But many of these sites are using WooCommerce in a way that each time a person tries to add an item to a cart or tries to "read more", they are taken directly to Amazon.
Hey, I wasn't done shopping yet!
Now your customer is shopping on Amazon and will never come back to your website. Who's going to go back to your site when they could just browse Amazon related images?
So people won't be reading unique content or reviews like a typical affiliate blog and can't shop like an ecommerce site. What's the point?
*The only example website I saw that did an awesome job of integrating the affiliate link + shopping cart experience was one where they seem to have used a WooCommerce setting (perhaps custom coded) to do that. That's not a feature of Prosociate as far as I know.
UPDATE: The owner of this website contacted me after reading my review to try to sell me his website. I won't post its earnings here, but it was nothing even remotely close to an "income", and that was without consider expenses. I don't mean to put him on the spot, but it's more proof that prosociate doesn't work as well (or at least as easily) as it claims. I know a guy that made a killing in the kids tablet arena, and he used 100% original content, with no plugin gimmicks.
The last post was from about 1 month 3 months ago, so it looks like the site is dead in the water.
Problem #4 Bad Business Model
OK OK. So people HAVE reported that they made some sales from the plugin. But I suspect that these are few and far between.
In my own "ecommerce + affiliate" site, I too have made some sales. Two exactly. I made one sale of $300+ dollars and one sale of about $10. That looks great on paper – Hey, I made $300+ dollars!
But when I tell you that I worked on the site for 6 months and had 50 product listings and only get 300 visits a day, that doesn't look so great. There's always more to the story.
The fact is that 1 or 2 random sales doesn't equate to a solid business. If you are counting on scraping product info from Amazon and riding off into the sunset in your Ferrari, it's just not going to happen. I have serious doubts if anyone could make a solid, long term business counting on the Prosociate plugin as the core for strategy for finding and publishing products.
Proof from Experience
I don't have enough screenshots and whatnot for a full case study, but I will report to you my personal experience with this stuff.
I bought a website on Flippa (beer themed) that used a similar plugin, grabbing stuff from Amazon. I wanted to let the plugin post products to my site automatically while I produced 100% unique blog posts. I could blog about beer and have people shop beer stuff on my site.
The trouble is, 4 months into doing that, the website still wouldn't index properly in Google. I couldn't get things ranked, and no matter how much I dug, I couldn't find the issue.
So I killed the site, kept the content, and uploaded it to a new site with no Amazon plugin. Within a few weeks everything was ranked and indexed fine.
So, me being stubborn, I really wanted some beer products listed on my site. On my new beer site, I decided to use WooCommerce and hand-write all my descriptions (as well as hand copy all my pictures over). The idea was that I could rank for long tail keywords very easily since I had very specific titles, tags, and high KW density content.
Well, about 50 products in , some of them are actually ranked! And as reported above, I did make two sales. I will also add that this has been a side-project for me, and I haven't been too regular with posting.
HOWEVER, I'm seriously doubting whether or not the ecommerce thing is worth having on the site. Why?
The posts rank, but they don't rank well (position 7-8 on Page 1)
Those posts account for only about 10% of my traffic
Two sales in 6 months is not great (already made 3 sales via Amazon in a traditional blog post)
With 2000 product images uploaded to drafts so far, the site is MASSIVE
Grinding away 10 x 200 words is boring versus 1 x 2000 words of interesting content
In a nutshell, it's not making me money, it's boring, and I feel that it's not very helpful to my visitors.
However, I haven't decided for sure to give it the axe or not. I killed the shopping experience on my website and since then have been blogging. Even with a not-so-regular schedule, I've seen an increase in traffic, and made a few sales every quarter.
The fact that you can actually make sales with the plugin may indicate to some of you that you should go ahead and buy Prosociate. It's not a recommendation! In all my testing, I just found that it was a lot more work for much fewer results than I usually get with straight blogging.
The whole point of using something like Prosociate is that it's supposed to make your job of creating niche websites easier. I don't think that's true. Plus, I doubt the long term viability of these mini-ecommerce websites hawking Amazon products.
What do you think? Have you use the Prosociate plugin and gotten any results (positive or negative)?
Update #1: I purchased and reviewed an Amazon-related WordPress theme that I really like called Ultimate Azon Theme (defunct). It does something quite different from Prosociate, but may be what you're looking for. There is NO autoblogging or product grabbing feature, but there are interesting things like link localization and affiliate link integration.
Update #2: The mini website I built based on that Amazon theme is now ranking #12 for its keyword with only 2 blog posts and a home page, and has made two sales already.
Update 3: Though the theme is now defunct, the website I built with Ultimate Azon actually made money regularly. Total, it made a few thousand dollars and still ranks and earns money 5 years later.
Update #4 (2017): I found a very cool plugin that would be much better than Prosociate IMO. It's called WooZone and has many of the features that I liked about Prosociate without all the junk. It's not an "auto" solution like a lot of people want, but it's a solution that I think is a happy medium.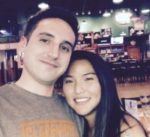 Nathaniell
What's up ladies and dudes! Great to finally meet you, and I hope you enjoyed this post. My name is Nathaniell and I'm the owner of One More Cup of Coffee. I started my first online business in 2010 promoting computer software and now I help newbies start their own businesses. Sign up for my #1 recommended training course and learn how to start your business for FREE!