About MidPhase
If you're new to website hosting, you should take a closer look at MidPhase. They offer SSD hosting with strong customer support.
Beyond shared hosting, you'll find some excellent solutions at very competitive prices. For those wanting to remove the WordPress learning curve and build a responsive website or online store quickly, MidPhase has the tools you need. This includes the excellent V8 website builder and supporting eCommerce builder.
With MidPhase, you can have a website or store live and taking credit card payments in just a few hours, but how does this host compare with others? Should you choose them versus another host? Let's find out.
What Makes MidPhase Unique?
MidPhase has well priced and well-packaged website building and marketing solutions that are perfect for those who are new to website hosting.
If you've never used WordPress, you will likely encounter challenges and problems along the way. Depending on the size of your website, your first WordPress site can take days, weeks, or even months to complete. MidPhase eliminates this problem by giving you tools to build a professional website or online store in hours – not days.
These are all pretty standard things. So what makes Midphase stand out?
For one, they have a "WordPress expert" on call 24/7. Instead of ordering expensive managed hosting like WP Engine, which can cost over $100 per month,  the WordPress optimized hosting here might offer a comparable solution.
Though I doubt they will take care of web design and troubleshoot every single problem, I imagine these guys will be able to fix most basic problems like, "Why is this plugin bugging out", or "How do I install this premium theme via FTP".
Second, they have very cheap VPS. Though it's a small plan, $8/month is very cheap for VPS. Though I pay for "managed" VPS, so it's a bit different, I'm  paying $40 per month for a Level 2 VPS package at my host.
One last thing is that their SEO package makes some interesting promises. I have to double check on exactly what they mean about a few items, but it's an inexpensive price for what they're offering. Stay tuned!
MidPhase Online Reputation
MidPhase has a very good online reputation. They score more than 80% on reliability, uptime, functionality, and support. There are no real complaints from customers about poor technical support or downtime.
WhoIsHostingThis.com gives a score of 4.2 with a few points being lost for "poor value". I would say that perhaps this is because they charge a few dollars more than the big hosts like BlueHost or Fatcow. For me though, I recognize that having a better host and paying a few more dollars per year can really help your business. I have spent many sleepless nights trying to troubleshoot problems due to hosting mishaps. It's not fun!
Since Midphase has such a great online reputation in terms of uptime and reliability, along with reasonably priced plans, I think it makes this company a good choice for hosting your online business.
Types of Hosting Offered (From $2.95/mo.)
With enterprise-class hosting on shared servers, MidPhase offers strong technology at budget prices. The specially developed control panel makes managing your website simple. It includes enhanced functionality to help complete tasks across multiple websites in just a few mouse clicks.
Shared Hosting ($6.95/mo.) 1 Website, Unlimited Storage, Unlimited Bandwidth, Unlimited Email, and 1 Sub Domain
Professional ($8.95/mo.) 3 Websites, Unlimited Storage, Unlimited Bandwidth, Unlimited Email, and 5 Sub Domains
Business ($10.95/mo.) 3 Websites, Unlimited Storage, Unlimited Bandwidth, Unlimited Email, 5 Sub Domains, Dedicated IP, SSL Security Certificate, and Analytics
Optimized WordPress Hosting (From $2.99/mo.)
*My best recommendation for any host is always to go with the WP optimized hosting. It's only $0.05 more per month than standard shared hosting!
Starter ($2.99/mo.) 1 Website, 5GB SSD Storage, 10,000 visits, 5 IMAP Emails, 50 Optimized Themes, CloudFlare, and Backups
Primary ($5.99/mo.) 1 Website, 10B SSD Storage, 25,000 visits, 25 IMAP Emails, 50 Optimized Themes, CloudFlare, and Backups
Pro ($7.49/mo.) 1 Website, 20GB SSD Storage, 100,000 visits, 50 IMAP Emails, 50 Optimized Themes, CloudFlare, and Backups
Each account will have access to 50 premium WordPress themes, along with thousands of one-click install scripts. The free premium WordPress themes that are available are above par, with some providing savings of $100. Of course, you'll still have access to the tens of thousands of free ones as well.
All hosting is carried out across specially optimized servers that utilize CloudFlare and SSD technology to deliver highly responsive hosting with extremely fast page load times.
There is also a team of dedicated "WordPress Specialists" that are on call 24/7. You don't need expensive managed WordPress hosting when you have specialists available at budget hosting prices.
SEO Guru (From $7.48/mo.)
Having just spent the last few hours playing with the 30-day free trial account, I can honestly say I'm impressed. All the tools are there to increase your website traffic and give your website a search engine boost. The thing I like the most is the user interface. It is clean and easy to understand, which is perfect for novice users.
Usually I'm very skeptical about SEO packages, but this one seems very interesting, and very inexpensive. They charge about eight dollars a month and give you monthly SEO reports?! That sounds like a great deal. 15 keywords ranked per month sounds suspiciously good too. I suspect that they will rank you somewhere with an article, not necessarily page one of Google. I'll have to dig in deeper to this SEO package and see what's up.
A 1,000 word article costs way more than eight bucks to outsource, so I can't see how they can promise 15 keywords ranked per month.
Business ($7.48/mo.) Search Engine Submissions, 500 Daily Page Scans, 2 Competitor Analysis, 15 Keywords Ranked, Personal Marketing Report, and Site Performance Reports
Business Plus ($11.48/mo.) Search Engine Submissions, 1000 Daily Page Scans, 4 Competitor Analysis, 25 Keywords Ranked, Personal Marketing Report, and Site Performance Reports
One of these packages might be worth considering, but I'd learn the basics of SEO first, that way you can discern for yourself if this package is worth the price. To start? You don't need this.
Website Builder V8 with Domain Name and Hosting (From $4.95/mo.)
The V8 website builder has impressive functionality and some very good-looking templates. V8 works with an easy to use "drag and drop" interface that will give you a stylish looking website, regardless of your experience. The V8 website builder also has some impressive features that will help you expand on a basic website or develop a standard WordPress blog in just a few hours.
All plans come with a free domain name, hosting, and email. There is also a free 30-day trial and access to 24/7 customer support.
Essential ($4.95/mo.) 10 Page Website, 250MB Storage
Business ($10.95/mo.) 100 Page Website, Unlimited Storage, SSL Security Certificate, PayPal Buy Buttons, and 165 Professional Templates
Business Unlimited ($13.95/mo.) 1000 Page Website, Unlimited Storage, SSL Security Certificate, PayPal Buy Buttons, Accept Credit Card Payments, Full eCommerce Features, and 165 Professional Templates
Again, normally I don't like individual website builders because they are hard to move between hosts. For example, if you tried to move your website to Godaddy, your website wouldn't easily integrate into their builder. That's why I always go with WordPress.
Website Store eCommerce (From $6.95/mo.)
MidPhase just helped eCommerce become easy. WordPress and Woocommerce are complex beasts that can be extremely challenging. If you're planning on installing Woocommerce to quickly open a website store, you need to do some research.
With MidPhase, you can have an eCommerce store that is equal to anything you could produce in WordPress. The best thing about this eCommerce application is how quickly you can get your store online. Even a novice computer user can have a store open and begin accepting credit card payments in just a few hours.
Working a bit like Shopify, the MidPhase eCommerce platform has a lot to offer. Still, I prefer Shopify because there are a lot more people using the program, so it's likely to be around longer, and have more development (features added) in the future. Although I love indie films and underground bands, I prefer my business building tools to be mainstream. That being said, the eCommerce setup of Midphase is worth considering, especially if you like their hosting prices, which are cheaper than Shopify for sure.
Online Store 10 ($6.95/mo.) 10 Products, Accept Credit Cards and PayPal
Online Store 50 ($11.95/mo.) 50 Products, Accept Credit Cards and PayPal, Sell Products with Variations, and Set Delivery Rates
Online Store Unlimited ($17.95/mo.) Unlimited Products, Accept Credit Cards and PayPal, Sell Products with Variations, Set Delivery Rates, Add Tax Rates, and CSV Supported
Your domain name and e-mail accounts are included. It's also easy to run a blog alongside your store. At $17.95 per month for the unlimited store, MidPhase offers better pricing value than Shopify.
VPS Hosting (From $8/mo.)
With an impressive list of server locations, including London, MidPhase offers value-packed VPS plans starting at just $8 per month. The most impressive thing here, besides the server configuration, is the OS. MidPhase offers a choice of operating systems that includes Windows, WordPress, and various customized Linux distributions. The VPS sites are hosted on remarkable SSD servers that offer fantastic speeds.
VPS 1GB ($8/mo.) 4 Core, 1GB RAM, 25GB Storage, 3TB Bandwidth
VPS 2GB ($16/mo.) 4 Core, 2GB RAM, 50GB Storage, 4TB Bandwidth
VPS 4GB ($64/mo.) 4 Core, 4GB RAM, 100GB Storage, 5TB Bandwidth
VPS 16GB ($128/mo.) 4 Core, 16GB RAM, 400GB Storage, 7TB Bandwidth
MidPhase Customer Support Review
The customer support is very good. You'll get dedicated support with WordPress hosting, V8 website builder, and eCommerce. You can also get quality support with the SEO service.
The 24/7 chat is fast and effective, though the best support comes from the ticketing system. MidPhase has done a wonderful job of structuring their hosting and additional services. The support you receive across the board integrates well with their services. Not only will they solve your problems, they also provide education that those new to hosting will find very valuable.
Who Is the Ideal Customer for MidPhase?
MidPhase is an all around good host with a lot of options. They have a plan for everyone, and a few unique tools to really set them apart from many other hosts. I think most people would be happy hosting with MidPhase! This time, I don't have a specific type of person that would enjoy this host, other than someone who's looking for an inexpensive reliable host, and doesn't want to deal with the baggage that often comes with using a few of the more common companies within the Endurance International Group.
Midphase Final Review
The best hosting plans are the V8 website builder and eCommerce stores. These solutions are both excellent and well-priced. I've seen so many people go crazy trying to build a store using WordPress. With MidPhase, you can begin selling in just a few hours.
Everything is taken care of for you. You can accept PayPal and credit card payment using Stripe. The social media integration and buy buttons are excellent. Basically, you could begin selling products and making money through social media in no time.
One of the top reasons to choose MidPhase is the free 30-day trial. If you do a little research and make use of the website builder and SEO, you can easily have your website turning a profit before your first payment is due. As far as offers go, I cannot think of anything better.
My all-time favorite host is Kinsta. They are pricey, but freakin' fast fast and the support is rock-solid. The STARTER plan is great for one website, but I recommend the BUSINESS 1 if you want to build multiple websites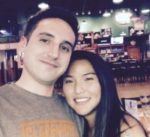 Nathaniell
What's up ladies and dudes! Great to finally meet you, and I hope you enjoyed this post. My name is Nathaniell and I'm the owner of One More Cup of Coffee. I started my first online business in 2010 promoting computer software and now I help newbies start their own businesses. Sign up for my #1 recommended training course and learn how to start your business for FREE!