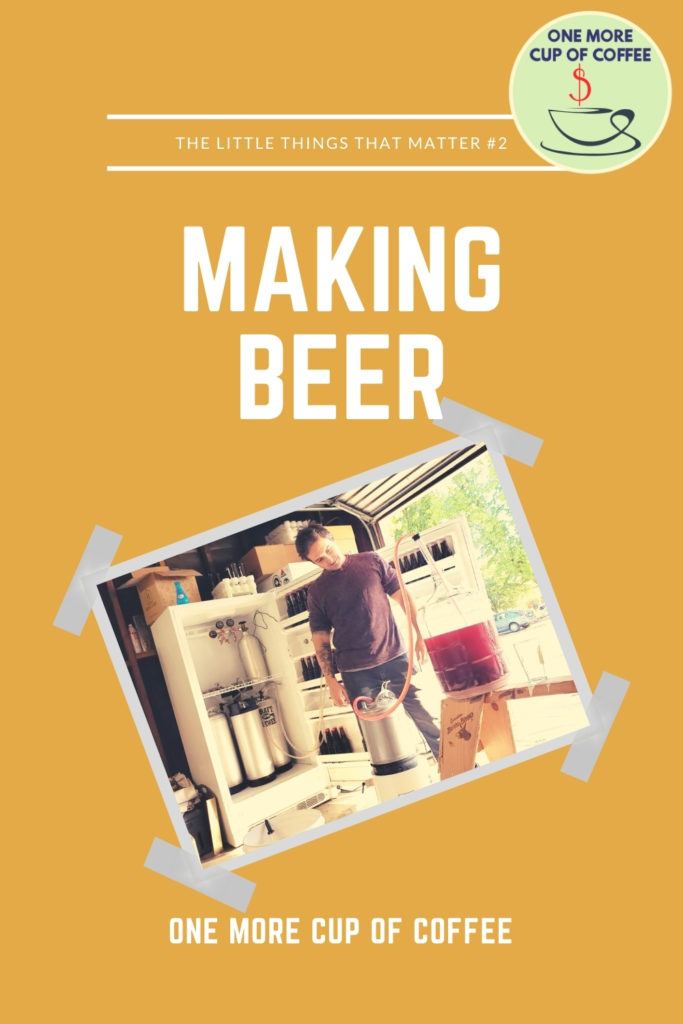 Of the little things that matter to me, one of the biggest boosts to my mood is doing whatever the hell I want. More specifically, I really love when, on a whim, I can decide to mess with my homebrewing stuff in the middle of the afternoon and screw off for the rest of the day instead of working until 6PM.
Although technically I don't have a boss, and technically I don't have a set schedule, in order to keep my business growing, improving, and profitable, I generally force myself to work the typical 9-5 hours (which are actually about 7AM to 6PM). Maybe there's a lesson in that for anyone reading this, that in order to be successful in affiliate blogging you have to find some way to motivate yourself to get the work done.
Anyway, sometimes I just get the itch to make beer and take the rest of the day off.
Why Making Beer In The Afternoon Is Important To Me
Like waking up late, a running theme of these "little things that matter" to me the freedom to do what I want, when I want. We'll see how well this maintains once my son is born (this week), but let's just talk about right now. It's such a cool feeling to be able to say to myself, "I'm all caught up at work, so I just want to do something fun this afternoon."
Most of the time I brew on the weekend. It can take 4-6 hours for a full brew day, and I like to get a my M-F work week most of the time. I save brewing for the weekend so I can get everything set up at around 7AM, then brew though lunch and finish before dinner. It takes a whole day when you're brewing all grain (from scratch).
Sometimes, though, I just get the itch to brew. I think back to a beer I had that I can't get any more locally. Or I start looking through beer styles I haven't brewed before and then get a tastes for it and figure I should brew it up and add another notch on the belt. I'd like to have brewed every style of beer some day!
With the internet, I can just look up a recipe online, or check through my 20+ beer recipe books I have at home. Since I already have all the supplies I need, within an hour, I can get the grain from the local homebrew shop and start the brewing process.
If I get set up in the early afternoon, brewing will be done around 7 or 8 in the evening, just in time to chill out with a (finished) beer, admire my work, and think back on the mistakes and successes of the day as I fill out my brew journal.
I think of the most fun parts of making beer in the afternoon is just enjoying the quiet neighborhood vibe, soaking up some sun, and getting to focus on something I enjoy. It's physically demanding. It's mentally stimulating. It's relaxing. It's fun. It puts me in a good mood. Can't get better than that.
Why Don't I Just Make Beer Every Day
Honestly, I think it would be pretty fun to brew beer every day. I know from experience that the more you do something, the better you get at it. I did it with languages. Then I did it with blogging. I could do the same with beer, and I could become an expert brewer in a year or two. Easy.
However, I don't know what I'd do with that skillset. Blogging allows me to make money. It lets me have more options later in life. The money earned can be used to grow my business, retire early, travel, take days off to do hobbies, buy cool things, etc. By becoming a beer expert, what's the use in that?
Fun, for sure. Fun gets old though. I'm the type of person who always need to "level up" to the next phase, and I'm not really sure what that phase would be in brewing. I don't have a desire to work a 9-5 as a head brewer. I don't have a desire to open a brewery right now (too much management involved).
So overall, although I'd love to be making better beer, at this time, I'm satisfied with the slow road to 10,000 hours. I'd rather dedicate more time to growing One More Cup of Coffee and become an expert blogger, YouTuber, coach, and SEO.
For now, brewing is just a hobby, not a goal. Who knows, maybe after I enter early retirement I can start a local brewery some day. Might be cool.
What Type Of Beer Do I Like To Make?
I've made so many types of beer over the years, that it would be silly to list them all. My best beers, however, are easy to remember. I can tell which beers I make are best by how fast I go through a keg and if I actually get through it. Sometimes, I'll get about halfway through and get bored, then dump it. It seems weird to dump beer but when you have 25 gallons on tap, throwing out 3 doesn't seem like such a loss.
My best beers in the past 8 years were:
California Common
Red IPA
Imperial Chocolate Stout with Cacao Nibs
Dry-Hopped Cider
Hazy IPA (Julius Clone)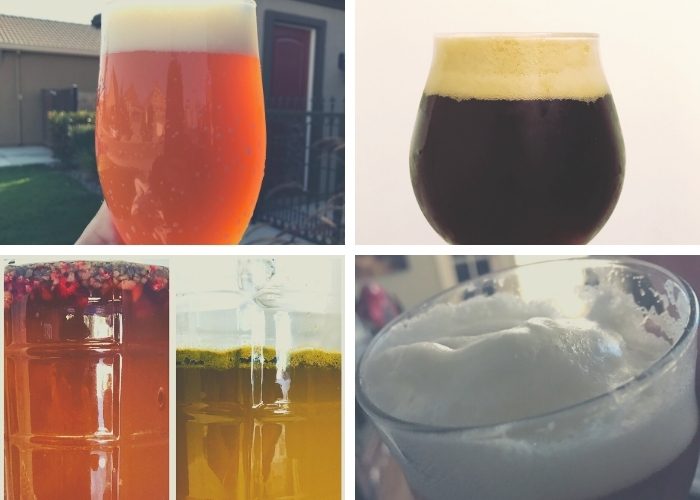 Image left to right: Julius Hazy IPA Clone, mint chocolate stout, raspberry habanero cider, dry-hopped cider, California common
By far, the easiest types of beers to make are anything in the "ale" category. Although most beers are actually ales (for example, an IPA is an ale, and a stout is an ale), I mean something like "red ale" or "brown ale".
Why?
They are not fussy, and you can get a pretty good range outside of what's expected and still end up with a good beer. A hoppy red ale is just as good as a malty red ale. A roasty brown ale is just as good as an estery one. That means less worry on brew day, and less precise measurements during fermentation.
Actually, I'm a huge fan of IPAs and like brewing them as well, but you have to add a lot of hops during brew day as well as in post fermentation, so it's a lot of extra steps. Then, hops get stuck in the dip tubes, so it's a bunch of extra work. And there's so many good IPAs out there, I rarely make IPAs better than what I can get in the store.
So the chill vibe of brewing up a whatever ale is pretty nice.
My favorite beers to brew, however, are things that you can't buy in the store. That's the magic of knowing how to brew beer. I can brew a unique California Common when the only commercially available example is Anchor Steam. I can brew a Dortmunder Export when they stop carrying it in my local bottle shop. I can taste a Mexican chocolate stout then try to replicate it from memory and improve it based on my own tastes.
Last year I brewed an apricot kettle sour using apricots from my back yard. Then I brewed a plum rye summer ale with my backyard plums. Brewing beer is fun because you can be as precise or as creative as you want, then you can share the results with friends.
What's The Lesson Here?
Building an online business, especially one like an affiliate blog where there's no specific timeline you have to get stuff done is awesome. Though you do have to get the work done at eventually, it doesn't matter if it's in the morning, afternoon, evening, or weekends.
My personal vision is to work my ass off on a regular basis, then take breaks when I want. This has done pretty well for me so far, so I recommend it for you too.
With a combination of hard work, a low time preference, and a mindset of building a business where you don't have to be plugged in 24/7, you can build this type of lifestyle for yourself as well and make time for the little things that matter to you.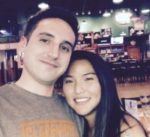 Nathaniell
What's up ladies and dudes! Great to finally meet you, and I hope you enjoyed this post. My name is Nathaniell and I'm the owner of One More Cup of Coffee. I started my first online business in 2010 promoting computer software and now I help newbies start their own businesses. Sign up for my #1 recommended training course and learn how to start your business for FREE!