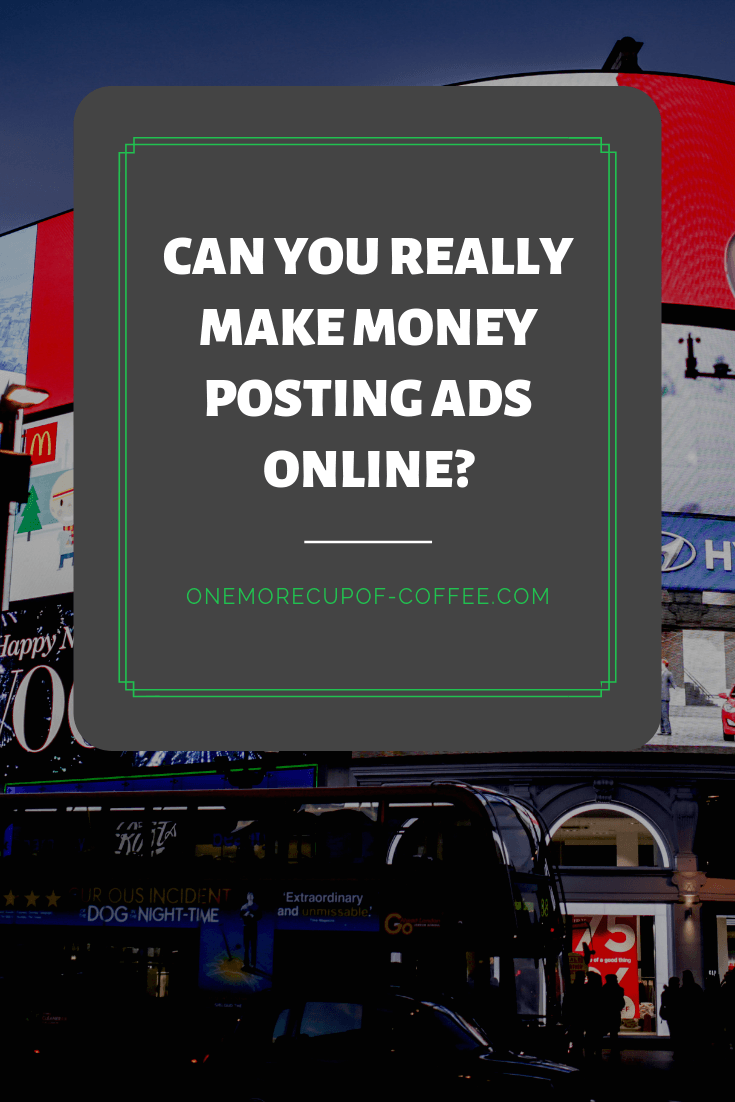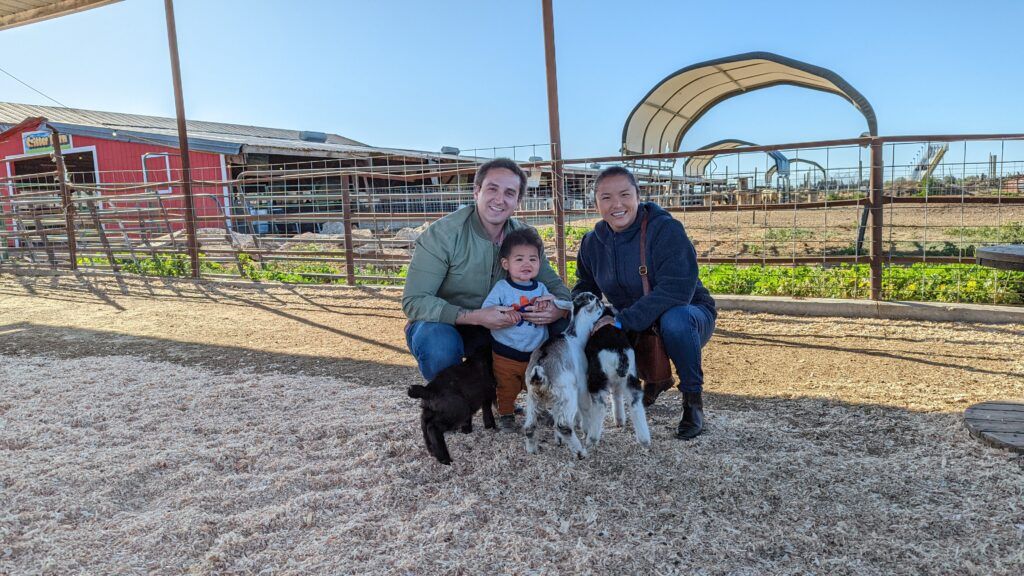 Are You Ready To Work Your Ass Off to Earn Your Lifestyle?
Are you tired of the daily grind? With a laptop and an internet connection I built a small website to generate income, and my life completely changed. Let me show you exactly how I've been doing it for more than 13 years.
Ads are everywhere online. You can't get away from them. You see them on your favorite websites, in your Facebook feed, and even when you're watching online content.
It makes sense that someone is making money doing this stuff, but can you really make money posting ads online? Is it possible for someone like you or I to make money doing this stuff, or is it just for professionals with degrees in advertising and marketing?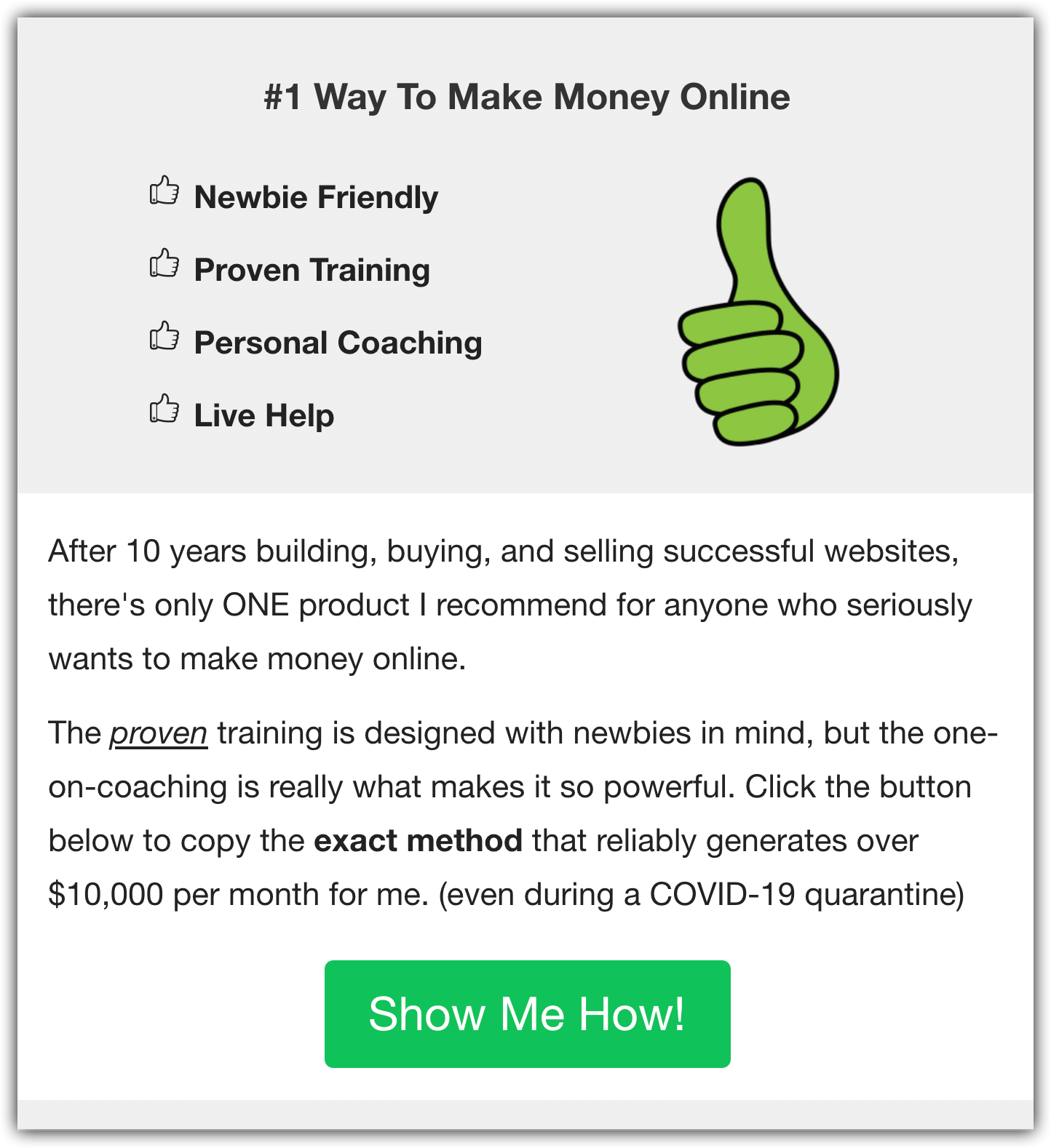 As someone who's made money online for the past 10 years, I know a bit about what it takes to earn money online. There are many ways to get paid on the internet. For this particular method of posting ads though, I had to do some investigating.
I looked at two specific companies claiming to pay people to post ads online. I know how to do Facebook and Google ads, so I'll briefly talk about how to do that as well. Lastly, I'll cover some smartphone apps that claim to help you earn money through ads, and whether or not those actually work.
How To Earn Some Side Cash: Sign Up Here
Potential Income: $50/month
This is quick to sign up for and easy to use, and it's free. You won't make much money, but it's good to use for when you're bored in the evenings. It's stuff like surveys and micro-tasks.
For Earning Full Time Income: Sign Up Here
Potential Income: $10,000+/month
This takes a long longer to accomplish (6 months to a year or more), but it's starting a real business. You'll learn how to build a website, write articles, and place ads in your articles. It's free to sign up, but advanced training is not free. For serious people only!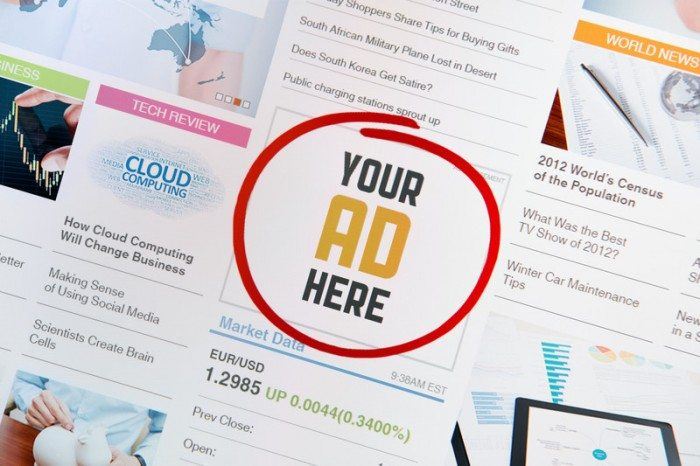 Can You Make Money Posting Ads Online?
Have you seen these promotions that promise you can make money by simply copying and pasting ads? It sounds pretty easy, right?
This is a common theme in "get rich quick" schemes you find online. As a person that makes money online, I didn't really believe the hype, but to find out for sure, I investigated a few of the companies that were promising to pay you to post ads.
Here are my results.
If you have been thinking of trying this out as a way to make money online then you will definitely want to read this entire post.

Company #1: Cap Rewards
Cap Rewards is a company that comes up over and over when you search for anything related to making money posting ads online. A quick Google search revealed several videos and blog posts from others who had supposedly joined Cap Rewards and made money.
The videos and posts are all pretty typical "make $100s per day" complete with screenshots of earning statements and so on.
You know the ones I'm talking about. Do a search for "make money [enter whatever you want here]" and you will see tons of similar looking videos and websites. So no surprise there.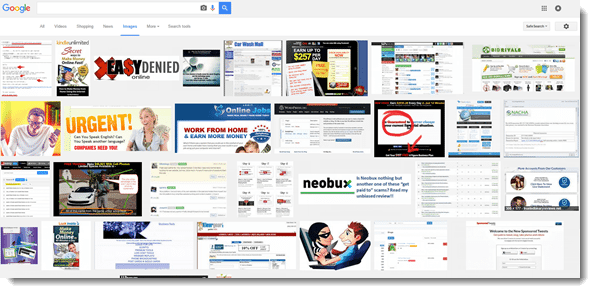 However, what was surprising was the fact that I couldn't seem to find the official website for Cap Rewards. Instead, I found loads of mixed reviews — some saying Cap Rewards is legitimate, some saying otherwise.
Within those reviews were a couple of my trusted websites. Unfortunately, they were all saying the same thing: that Cap Rewards was a scam.
I trust those sites but I wanted to see Cap Rewards for myself. I wouldn't feel right talking bad or good about a company that I had no experience with at all.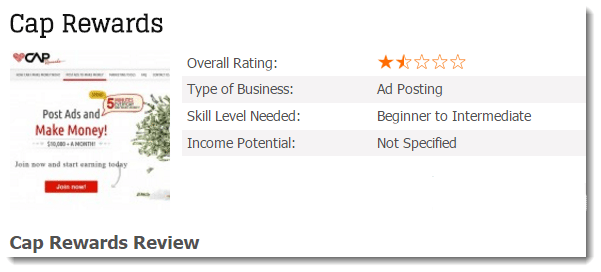 Frustrated with the dead-end I was reaching, I decided to go back through those reviews and read the comments to see if I could get to the bottom of the mystery of the missing Cap Rewards website.
Then I noticed something — almost all the comments were dated sometime in 2013.
In fact, I couldn't find any review of Cap Rewards with a comment after that.
Luckily a few commenters left links to the website. Unfortunately, though, the link they left was an obvious one that I had already tried: Cap Rewards dot com.
Apparently that was the official website at one time, but it belongs to someone else now. When you visit that website this is what you see.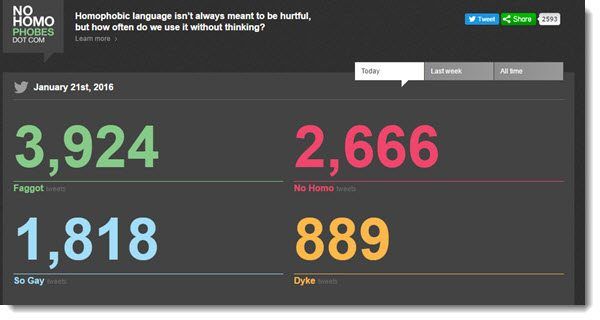 Obviously, this website has nothing to do with the company I was looking for, which means Cap Rewards (despite the many "positive" reviews) is no longer in business.
Okay, big deal. Companies go out of business all the time. That doesn't necessarily mean the whole posting ads for money thing is a scam. So let's move on…

Company #2: Internet Income Source
Another company that continued to show up in my search is Internet Income Source. Everything I found on this company matched, almost identically, the same M.O. as Cap Rewards: videos and articles with bold promises of striking it rich and so on.
I also found reviews from many of the same websites as before saying that Internet Income Source is a scam. Again, I didn't want to report that without seeing for myself. However, just like Cap Rewards, the website for this company no longer exists.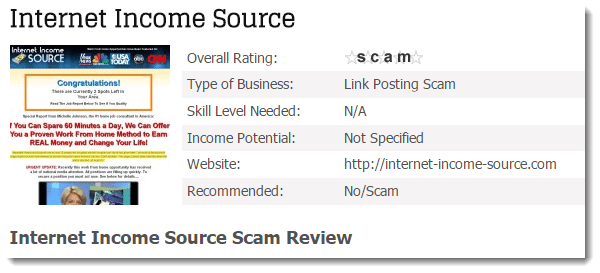 As you can see this review contained a link to the website. When I visited that website though, there was nothing there — just a message telling me that the website no longer exists.
Another bad review, another missing website. Another brick wall.
At this point, I was ready to give up. It was obvious to me that this whole thing had been a scam that had blown over.
Company 3: Google Advertise
The website, Google Advertise, claims to have software that allows you to automate an ad-posting process. All you have to do is copy and paste the ads into the software, then choose where you want to post and click the button.
They provide the software, the ads, and everything else you need. They even have a handy-dandy breakdown to show you how much you can make.

And all this for the low low price of $49.97, which is a "steal" when considering their normal price, $149.97 (this is me being sarcastic).
This website is so blatantly scamming people out of their money that it's beyond funny. It's just sad.
This website is not associated with Google in any way. But if you try to do a search for the term "Google Advertise" you are going to get a bunch of results related to Google's advertising platform, Google Adwords.
That makes finding negative reviews about this website practically impossible.

What About Legit Facebook and Google Ads?
Recently, Facebook has come into the spotlight with their mobile advertising advancements, so some companies are claiming that you can make money posting Facebook ads. This is true..but there's a catch.
Companies pay people to post Facebook ads for them that convert Facebook users into revenue for their company (generate sales). In other words, they are paying a marketing specialist.
The act of posting an ad is not worth much. It's super easy and takes just a couple of days minutes to learn. What's difficult, and what companies are paying for, is for experienced people to help advertise their products on Facebook.
It's a job, not a "get paid per ad" type of deal where you can just work through the tasks in the evening to make some extra pocket money.
What Posting Ads On Social Networks?
Another strategy that gets passed around the web is posting links to your social network. You get affiliate links quite easily, so the idea is that you just post your links to your social media profiles, and when people click or buy, you make money!
The trouble with this strategy is twofold.
One, you'll be posting ads to your friends and family. This is super annoying, so get ready to get unfriended very quickly.
Two, even if you make a sale or two, the returns quickly die out as your network of friends dies out. This is not a long term business strategy.
Plus, many of these affiliate sites have a minimum payout threshold, which can be as much as $100, so you might not even see the money you earn unless you make a good amount of sales. There's also a holding period for earnings, so if you do earn money, like through Amazon's affiliate program, you might not see it for 60 days!
Yes, you can make awesome money posting affiliate links to your social profiles, but you need a lot of followers. Having 500 followers on Instagram isn't worth much when the top influencers have 20,000-1,000,000 followers.

What About Making Money Through Apps?
Recently, I've received lots of comments asking how to make money through apps. Though it's a different concept or business model, the mindset is the same. People want to know how to leverage something popular in order to make some extra cash.
There actually are some legit apps that make money. However, they won't make you much. Most of the time you make less than minimum wage, and it's boring tasks like filling out surveys or uploading images to your profile for a couple of pennies. It's definitely not a full-time gig you could rely on for consistent income.
Personally, this is not something I'd waste my time with.

Final Thoughts
There is certainly no way to make money copy/pasting ads online. Anyone claiming you can just post an ad and make money is just a shill.
As long as there are people looking for an easy button, there will be scammers who claim to have exactly that. Most of the time these gigs basically just tell you to post links on Facebook and have your friends buy stuff based on your recommendation.
Yes, there are people who have a job, which can be described as "posting ads" (like Ad Manager), however, they are paid for other tasks beyond just posting the ad. They are paid for a skill set they have, not just for doing simple repetitive tasks.
Lastly, there are some things like apps or surveys which can make some side money, but they are rarely consistent, and generally make less than minimum wage by a wide margin ($1-$2 per hour).
Well Then Smarty Pants, How Do YOU Make Money Online?
I do something called affiliate marketing. It's kind of like posting ads, but you don't just spam them out to your buddies on Facebook. There's a strategy behind it, and most of all, I have to focus on providing value to the reader. I don't beg people to buy stuff. I show them which products are good and when they buy through my link, I make a commission.
The basic idea is that you make a website and promote products on your website. Any topic will work, and you get to pick products you like or use to promote! You do need that website though.
You can build an online business around any topic you choose. Even if you haven't built a website before, it's super easy these days (no code required).
Me? I like reviewing products and exposing scams, so I built a business around that topic. I also have a beer website. I'd love to tell you more about how it works and how I got started. In fact, you can make an account at the same place I learned how to start my first website!
If you really don't want to put in the effort to build a website and take the time to watch your business grow, you can also consider joining Swagbucks, which pays you to do simple tasks like watch advertisements, click links, answer surveys, and other small tasks. The pay is terrible, but they do pay. It's not my choice of spending my time, but thousands of people are making some extra spending money there, so I figured I'd show it to you!
Got any questions about how making money through ads on your own website works? Let me know in the comment section and I'll help out!
Make Money Posting Ads Online
There are thousands of different side hustles you could do to earn some extra money on the side, and which one "clicks" for you depends on your personality and goals. However, there's one side hustle that makes an insane amount of money and works for anyone.
Starting an affiliate website is an incredible way to earn extra money because you can do it from your home on a laptop, and work on your business in the evenings and on weekends. The income potential is huge, and it's easy to scale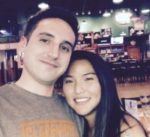 Nathaniell
What's up ladies and dudes! Great to finally meet you, and I hope you enjoyed this post. My name is Nathaniell and I'm the owner of One More Cup of Coffee. I started my first online business in 2010 promoting computer software and now I help newbies start their own businesses. Sign up for my #1 recommended training course and learn how to start your business for FREE!