Company Name: Hash Income
Costs: Deposit at least $25
Rating: 10/100
Do I Recommend Hash Income?
I honestly don't know if you can make money with Hash Income. The company basically relies on revenue sharing. So, whether you earn or not will entirely depend on how much Hash Income is making at any point in time.
Regardless, the company is incredibly misleading and certainly isn't a long-term way to make money. You'd be better off with affiliate marketing or something similar. Actually, you'd do better with almost anything else.
What Products Does Hash Income Sell?
Hash Income doesn't sell products, not exactly. Instead, the idea is that you invest money and then get it back with a return. The company even specifically uses the term investment plans and they offer three different options to choose from.

So, you can earn between 10% and 15% daily on 12-day investments. On paper, this sounds amazing. It also sounds too good to be true.
The idea here is Bitcoins. According to the Hash Income site, the company is involved in mining Bitcoins and has been able to turn a stable profit. You're simply investing and then getting a portion of that profit.
There's a problem though. Well, there are a few problems – but one major one. Simply put, the idea makes no sense.
Investing is risky. That's how it works. As a general rule, higher risk means greater rewards. For example, some people have high-risk stock portfolios, while others have safer ones. The people taking more risks hope to earn more money and the low-risk investors are just looking for a reliable return.
You're never going to get 10% to 15% return on your investment with no risk at all. That's not how investing works.
It's also not practical for the company. How could they possibly stay in business following this model? They're basically paying people to join.
The only way this makes sense is if Hash Income had perfected Bitcoin mining and/or trading and was using all of the money from customers to increase their profits. But, that's not realistic either and there are multiple problems with the idea.
Why do they even need investors? They would make more money reinvesting their profits. There's no practical reason for bringing in members now. The only time that investors would make sense is when they were just getting started and even then, the idea is suspicious.
There is no guaranteed way to consistently make a profit with any cryptocurrency. Again, the concept just doesn't work like that.
There's no evidence that Hash Income is earning money through Bitcoins. They have plenty of rhetoric but there's no proof at all.
It's unlikely that there's actually any Bitcoin trading going on at all. Instead, the company is paying members out based on the money that others put in. In effect, it's a recruitment scam, one that fixates on the idea of cryptocurrency.
This isn't the only example either. There are many other companies that do the exact same thing. One example is CoinPlace. They even use much of the same marketing and a similar overall style.
Is Hash Income A Good Business Opportunity?
There are actually two ways to make money with Hash Income. The first is by investing and earning money back after 12 days. This means spending your money first and hoping you get a return.
I'm not convinced you will. I've yet to see any legitimate reviews from people who have been successful at doing so. If you're thinking of trying this, I recommend being careful. There's a good chance the company will pay out on small investments to try and get people to spend more money. As a result, it would be easy to get scammed and to lose big.
Companies like this tend to use software programs to redistribute money to members. So, anything you earn just comes from what someone else invested. That system won't hold up for very long. Once recruitment starts to die down, the money paid out will too. When that happens (and it will!), many people will end up out of pocket.
I mentioned two methods. The other is recruitment.
Hash Income is basically a mini-MLM. With an MLM you earn by recruiting and building a team. Hash Income works like this too but the team you create is smaller than with a typical MLM.
Here, you're just earning from two levels. You get 15% from people you directly recruit and 5% from anyone they recruit. That's it. There is no rank system to consider and no significant bonuses. This makes the income potential much lower than with a regular MLM. Still, it is less complex, which is an advantage.
Hash Income does promote investment. If you could convince someone to invest a large amount, you would potentially be making a significant commission from that. So, that's something. There are also no physical products to sell, just a digital membership. This may make Hash Income easier to promote and could let you reach a wider audience.
But, the compensation numbers are the maximum you can get. Some of the phrasing on the sites says that you initially make just 3% the deposit of people who you recruit. There are no details about how you get that up to 15%. That's pretty concerning and the difference between 3% and 15% is dramatic.
One more thing. Hash Income isn't likely to be sustainable and it certainly isn't going to meet all the claims it makes. This means some customers will lose money, perhaps a large amount.
Take this into consideration if you plan to invest yourself and if you're going to promote the company to others. You hardly want to get a friend or family member to join and find that you're the reason they lost their nest egg. At the very least, make sure you're confident about Hash Income before you get anyone else involved.
The Bitcoin Angle
There's no evidence that Hash Income does Bitcoin mining or trading. But, there is still a Bitcoin component. Basically, you pay them in Bitcoins and your income is received that way too.
This isn't really good or bad. But, they're just using Bitcoins as currency, that's all.
They're probably just doing that to cement the Bitcoin angle and make themselves seem legit. I've got news though – they're not. The company is manipulating people. That's all there is to it.
The Company Itself
If you're going to invest your money – the company itself should be reliable. There are already many horror stories of people investing and never seeing a dime with companies that seem legit. The risk is much higher with ones that are shady from the beginning.
At first glance, the website for Hash Income looks good but there are some concerning factors. One is that there are no details about who owns the company. There isn't a phone number or even an email address either. Instead, the main contact methods are through a form on the site or through an instant message service called Telegram.
There is also a physical address. But, let's be honest, there's a good chance that address just goes to an office block – one the company may not even occupy.
The domain name is also privately registered, so no clues there. You're meant to invest your hard-earned money in a company that can't even provide basic information. Sounds like a recipe for disaster to me.
Cryptocurrency And Income
Cryptocurrency itself is a legitimate concept. And yes, you could theoretically make money trading cryptocurrency. That being said, there is a fair amount of chance involved and you risk losing money instead, even if you know the markets well.
Despite this, most cryptocurrency programs you see around are outright scams. Companies are cashing in on the current hype around cryptocurrency to lure people in. You'll often find that the sites offer no real products or services and were quickly put together. Many don't have anything to do with cryptocurrency, aside from the name and the marketing.
Because the whole thing is online, it's easy for the scammers to get money from people and then close (or abandon) the site when that stops working. This suggests you should always be very careful with cryptocurrency programs.
If you want an MLM where you can make money, look for one that at least has marketable products or services. These can be digital or physical but they have to be products people would actually want to buy. For example, JewelScent is one surprisingly decent MLM, while Creative Memories is another.
The same idea applies to other income approaches too. So, if you turn to affiliate programs, focus on ones that have interesting and competitive products.
Final Review
Everything about Hash Income screams scam. There is no evidence that you'd make money and every chance that you'd lose it instead.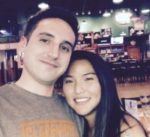 Nathaniell
What's up ladies and dudes! Great to finally meet you, and I hope you enjoyed this post. My name is Nathaniell and I'm the owner of One More Cup of Coffee. I started my first online business in 2010 promoting computer software and now I help newbies start their own businesses. Sign up for my #1 recommended training course and learn how to start your business for FREE!