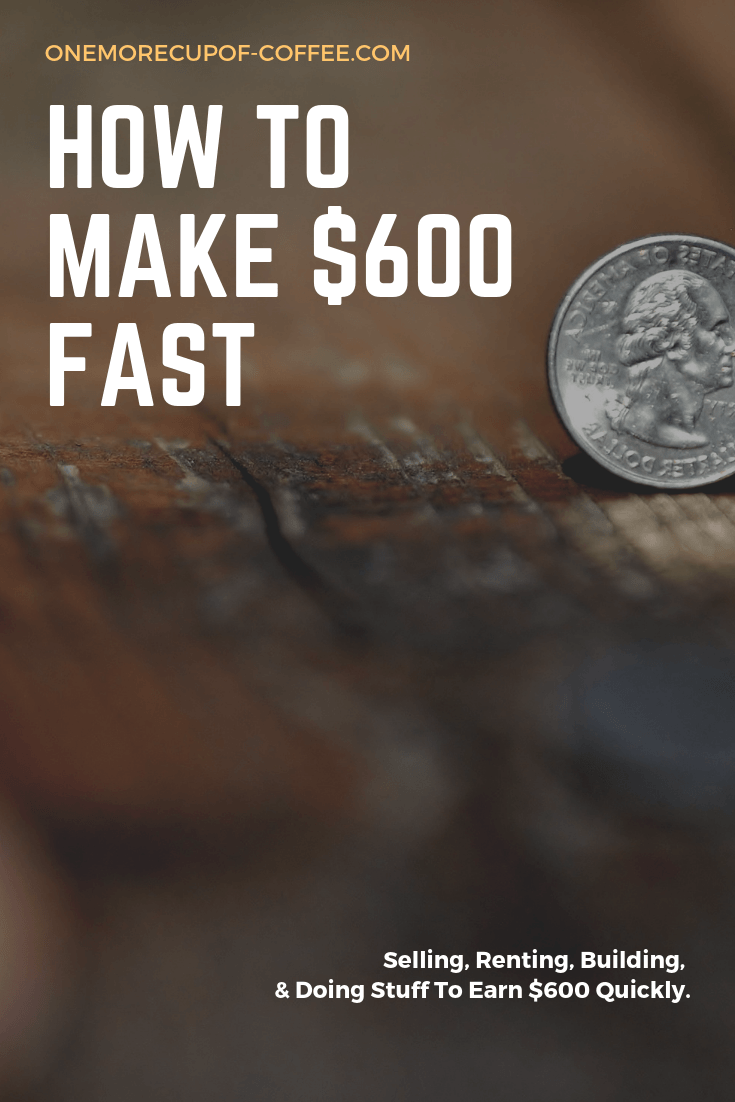 In this article we're going to look at a number of different ways to make $600 as fast as possible.
Actually, a few of these ideas could lead to long-term side earners, but some of them are one-time-only kind of deals. Some might require a specific skill or talent, while others just need a bit of hard work.
The best solution for you depends on the items and skills that you have on hand, along with how quickly you really need this money. While there are a few options that might give you it straight away, some might take a couple of weeks. It depends on how much you need the money and what you're willing to do for it.
The thing about making large amounts of money quickly is that there are only so many options out there and you need to be realistic.
Getting $600 in the next hour is going to require some drastic measures, like maybe taking on a high interest (temporary) loan. Earning $600 in the next month gives you some breathing room, so you can make an effort to sell some stuff, do some jobs, and put the money together.
These strategies below will work to varying degrees depending on what skills you have and what your timeline is. Dig in and see if one will work for you.
How To Make $600 Fast
Embrace Minimalism (Sell Stuff)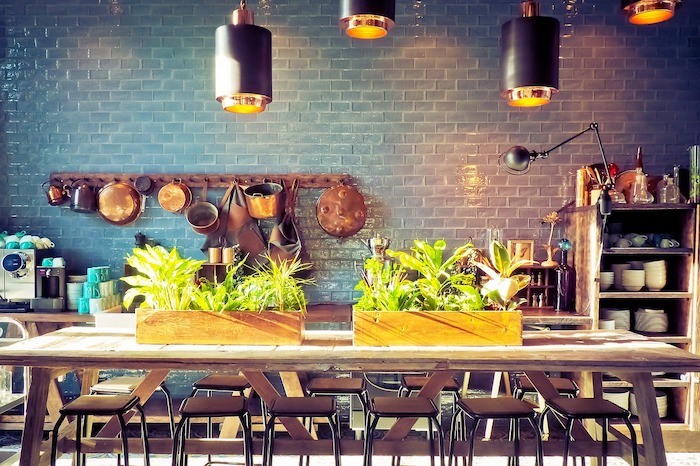 Can you identify five things in this kitchen you could sell for money?
One of the simplest ways to make money is to sell something that you already own. Selling online is simple and easy these days, like on eBay – but these aren't always the fastest ways to get your money.
While eBay opens up a huge marketplace for almost any item, unless you use "Buy it Now" it could take up to a week for your item to sell, then you've got to arrange delivery and wait for the money to clear. Sometimes, a local option might be the best.
Sell Some Old Furniture
Furniture and other large household items maintain their value quite well even when they've already been used. You can sell them either online (eBay, Craigslist) or in the local area (newspaper ads, etc). The main problem with this sort of selling is it could take a few days or weeks to find a buyer.
Transportation could also be a problem. Unless you have the means to deliver the furniture, you might be limited to buyers who have a van or a similar type of vehicle.
For smaller items of furniture, you might be able to sell directly to second hand stores or antique centers. This way, you could get your money straight away – but expect a lower price.
If you do happen to have your own van or option way to deliver large items – it opens up a few more possibilities.
Not only will you be able to get a slightly better price for your item, you could also take it to more shops who don't have the ability to collect – or even use large flea markets etc. You could even leverage your van to make even more side cash by offering your own delivery service.
Sell Your Unwanted Jewelry
One of the best ways to make instant money is to sell your gold jewelry to a "cash for gold" store. The best thing about these is that you get your money (cash) straight away.
However, you might not get as much for the items as you think they're worth – the store will normally be selling for scrap, so you'll get even less than that. If you've got items that are worth more, this might not be the best way to sell them.
If your pieces are valuable for other reasons, then selling them for gold mightn't be the most profitable idea. You might be able to sell the piece to a local pawn store or perhaps even sell it online.
Rent Out Your Home And Stay Somewhere Else
Instead of moving completely, you might be able to move in with family or go and sleep on a friend's couch for a while, renting out your own property instead. You could easily get the sort of money you're looking for with just a one month let.
Finding tenants might be difficult, but you could try using a local short-term letting agent or even something like AirBnB.
Rent Out Space
If you've got additional space, like a garage or something similar that people might like to rent as office space, this could be another way to make the money you're looking for.
Many bootstrap small startups are looking for cheap working areas without having to commit to an expensive office block. They might be happy with a space that you already own. You don't even have to own it, as subletting could get you the money you need (if you're allowed to do it).
You can even rent out space for other purposes. For example, the site Gamping allows you to rent areas for people to camp in, while Splacer allows you to rent out spaces for events.
Rent Other Things
While we're on the topic, there are plenty of other things that you can rent out, including cars, boats, RVs and even bikes. In fact, if you have anything desirable, there's a good chance that someone will want to rent it out.
Get In On The Gig Economy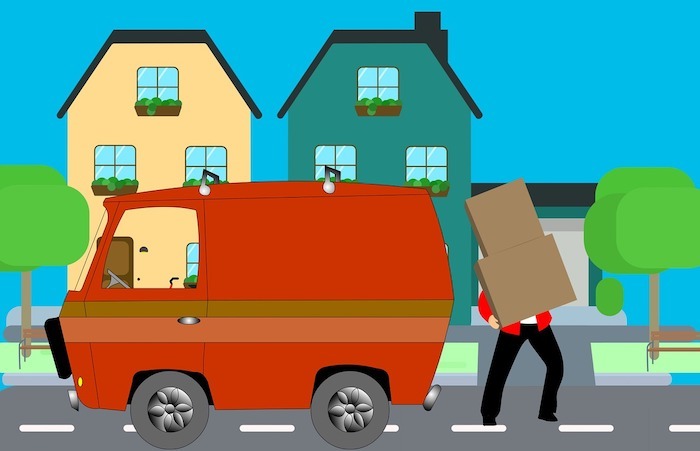 Gig economy jobs won't normally earn you $600 just like that. Most of the time you're earning little bits here. However, the style does have its advantages, especially as you're not responsible for sourcing clients.
Most gig economy work is flexible too. This makes it easy to fit your income around the rest of your life.
Be A Rideshare Driver
Services like Lyft and Uber are now the most classic examples of gig economy work. You're basically acting as a taxi driver, except that some of the processes involved are different. The industry is also easier to break into – and you can do as much or as little work as you would like to.
However, it's important to weigh up the processes carefully.
Rideshare driving does come with costs, including gas and wear on your vehicle. Some people also find that they spend more time waiting around for work than they do actually giving rides. This pattern can mean that rideshare driving works best as a side source of income.
Still, if you're wanting to make a quick $600, there are plenty of options. You could stick to the busy times, where they are likely to be many customers. You could also keep an eye out for bonus periods, as some companies offer these.
Many sure you provide a good service too. Your reputation with the rideshare company plays a key role in your ability to earn from them.
Offer Odd Job Services
Many people have some money to spare – but not time. This is particularly true for homeowners, who may not have much energy for taking care of the home at the end of a long work day or week.
There's no shortage of different services that you could offer, such as mowing lawns, washing windows, cleaning yards, doing laundry and simply being a handyman.
More Gig Economy Jobs
Actually, there is a ton more gig economy jobs, including food delivery, alcohol delivery, package delivery...OK, it's a lot of delivery stuff, but there are also lots of opportunities like helping people move, babysitting, visiting the elderly, and more.
Which gigs you go for will depend on the area you live in (metropolitan areas have more opportunities), and what your skill set is.
There are two general approaches that you can take here.
The first is to rely on apps and websites that help to connect you with clients. Task Rabbit is a popular example, as it covers a wide range of different services. There are also more specific examples, such as Dolly (if you want to help people to move house ) and Handy (which focuses on handyman services).
The other approach is to go it alone. Doing so will involve promoting your services and developing a customer base.
It's generally faster to get established through an app than on your own. Still, your own business means that you're in control. You're also billing customers directly. This means that you might get cash at the end of a job, rather than needing to wait for a company to approve and process any payment.
Combine Multiple Gig Economy Approaches
Perhaps the best way to earn with the gig economy is to be involved in multiple jobs at once. For example, some rideshare drivers also deliver food and occasionally packages.
This combination means less time sitting around waiting for work and more time actually making money.
Officiate Weddings
Being a wedding officiant is an interesting way to earn – and a surprisingly profitable one! Officiants tend to charge a fee per ceremony. You might charge just $100 when you first get started and then increase this over time.
Even at $100, it's easy to see how income from this gig could add up.
An even cooler thing is that becoming a wedding officiant isn't that difficult. Requirements tend to be minimal in many states, with fees often ranging from $10 to $100. You do generally need to be a clergyman/clergywoman, but this is easy to achieve (and doesn't mean that you need to be a member of an organized religion).
For that matter, wedding officiants don't need to be religious at all. There are already many traditional wedding officiants out there. You stand a better chance in this field if you focus on non-traditional approaches instead.
Get To Work!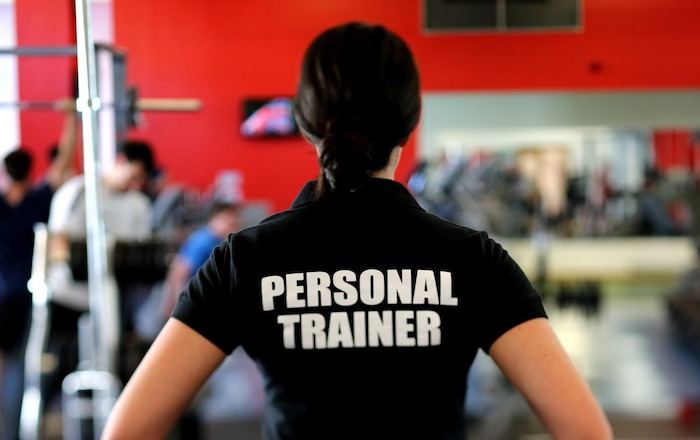 If you've got a particular skill or talent – you might be able to make some money from it. Not all of these ideas require particular talents, some just need the willingness to put some hard work in.
Trade Stocks
There are a number of online platforms that allow you to trade all sorts of different stocks. If you've got a particular talent for financial trading, one of them could be for you. Be aware – the reality with online stock trading is that most people lose money.
If you're not experienced in that area – you could lose out. This is only recommended for people who are willing to risk some money in order to earn more, and also people who have a particular talent or background in the financial area.
Some services can help you out in this field, like the Robinhood app and Stash. However, these don't remove the risk from trading stocks.
Write And Sell An eBook
If you've got something to say – either fiction or non-fiction, you could write an eBook and sell it somewhere like Amazon (or Fiverr). There are large marketplaces for similar products, and a good book could make you $600 reasonably quickly.
You'll only be successful if you can write something that gets good reviews and you can market it effectively. You could write an instruction manual to do with something you already know a lot about, or you could try fiction.
Be aware, fiction is a lot more competitive and would require a bigger edge when compared to a simple "guide" or manual about something you already know about.
Ghost Write And/Or Edit An eBook
Selling isn't the only way that you can make money from an eBook. You could also offer writing and/or editing as a service. There are often jobs like this available on freelancer sites like UpWork. You can also advertise your skills on various platforms, including your own website.
Working on an entire book is a large project, so it isn't unusual to see fees of $600 or higher for the work. But, you won't get that up-front. If you're going through a site like UpWork, you often won't get paid until the end, although the site will make sure you're not ripped off.
If you're advertising your own services, you have more flexibility. For example, I've seen some freelancers request half payment up-front and half after a draft is sent. You can find your own patterns.
Write Content
Book creation isn't the only way to earn a decent chunk of money from your writing skills. Another approach is to look for customers that need sets of articles created.
This often happens with website owners who outsource content creation. It's generally impractical for them to order a single piece of content at a time. So, you'll often see requests for sets of articles, perhaps 20 or even 50 around a general theme.
Freelancing sites are one of the most common places to find this type of work. The writing can sometimes get repetitive, but the potential for a lump sum payment makes the process worth it. Some clients will even pay at a higher rate if they need the work urgently.
The biggest limitation is the competition. Freelance writing sites tend to be packed full of writers and it can be hard to get noticed. Persistence is key here, along with presenting yourself well.
You can also offer your services at a lower rate than competitors. Doing so could mean that you're earning less per hour. Still, the process can be worth it if you're after fast income.
Write Research Papers
This is a type of freelance writing that requires a very specific skillset. You typically need to be good at research and consolidating information. You'll also need some knowledge of academic conventions, along with common referencing styles.
These requirements also mean that competition for this type of writing is lower than in many other fields. It also pays well. Some projects may well pay $600 (or more), especially if they are long and detailed.
Others may pay less. But, even the lower paying work adds up. Plus, everything you do helps you develop a reputation and get future tasks.
As with other types of freelance writing, you can advertise yourself using tools like Craigslist or even physical flyers (particularly around colleges). You can also turn to sites like UpWork, which provide a platform for freelancers and clients to find one another.
Teach Software Skills
Programs like Microsoft Word, Excel and Publisher are critical in many different ways, yet people often struggle to use them. You can easily make some money on the side by teaching these skills. Many people would pay $100 for the lesson, more if you can install the software at the same time.
You could increase your income by teaching in a class setting, targeting people with the same skill level. There are also related services that you could offer, such as troubleshooting. After all, many computer and device problems are easily solved by someone with a little technical know-how.
Become A Local DJ Or Wedding Band
Becoming a DJ isn't as hard as you think – and you could earn that $600 within one or two gigs. These days, you don't need to be ultra-talented if you have the right software. You don't need tons of records, either – as you can find everything online.
If DJing isn't for you, a singer or wedding band might be a more appealing angle. While top venues in your area might require a bit more talent – don't ignore how much money you can make at events like weddings and other similar occasions.
The hardest part to this is often finding the right clients (and quickly). You can try local advertising (either online other otherwise). Also ask around at work, or with friends and family to see if there's something they might need you for.
Become a Personal Trainer
With the growth of the fitness industry in recent years – there's a constant demand for personal trainers. If this fits your interests and experience, it could be for you.
One good thing about becoming a personal trainer is that you can fit it around an existing job by working evenings and weekends. You might earn around $30 an hour in the right location, so you could make that $600 in only twenty hours of work.
Again, finding clients can be difficult, but word of mouth is a powerful tool (along with local advertising). If you work at a specific gym, they might be able to help you. While you'll often be self-employed, coming to an arrangement with different gyms could be beneficial.
They might take a cut, but they'll give you a place to carry out your training and often help you find clients. Make sure you wear a t-shirt that advertises what you do, so if anyone else sees you in the gym they could become a client.
Upcycle Old Furniture Or Antiques
If you've got old, unwanted furniture or household items – you could actually upcycle them to add value. A simple bit of modern paint or re-patching worn furniture could be enough to make the item seem relevant and bespoke.
If you've got the talent to carry out the work – the next thing you'll need to do is sell it. You can try local used stores, flea markets, craft fairs, eBay – or even craft sites like Etsy. Selling antiques online is quite normal these days, and you have a much larger pool of buyers available to sell highly specific items.
Work For Yourself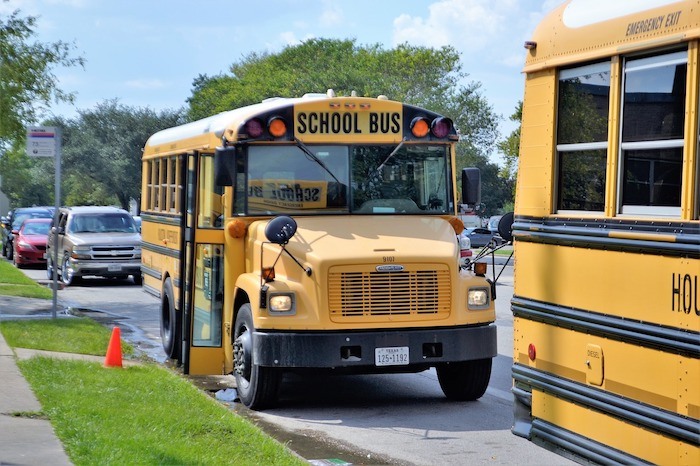 Become A Salesperson
You might think this sounds a lot like getting a full-time job, but it doesn't have to be. There are plenty of "lifestyle" sales gigs that allow you to work alongside a normal job – think catalog sales and other similar roles.
They're normally quite easy to get, you just have to promote the business to people you know and take orders. You can promote at work, at home, door-to-door or even host themed parties.
Just make sure you pay attention to the model that you're working under. For example, many salesperson roles involve being part of an MLM. MLMs are never just about sales.
Even if you entirely ignore the recruitment angle, you're likely to find that there are sales and/or purchase requirements to stay active in the company. This sometimes means that members end up spending money when they're trying to earn it.
Become A Private Tutor
If you've got a particular skill or talent that you think people want to learn – you might be able to become a part-time personal tutor.
This works best for things like playing a musical instrument, or speaking a different language. While some tutors will have specific qualifications, this isn't always necessary. You'll obviously need to know a lot about what you're trying to teach – and be good at teaching it.
Tutoring work, you might want to get in touch with a local educational center, like a music school or language academy. You don't necessarily have to take up regular work with them, but they can help get you private clients.
You could also try local advertising and using relevant notice boards – but one of the best ways to get new clients is through simple word of mouth. You can also fit this work around other jobs or normal employment, and simply do some tutoring in the evening and at the weekends.
You could also consider the online tutoring angle. Online tutors often work through websites, rather than on their own. This means that they might earn less per session, but there is also less stress – as you're not responsible for finding clients.
Start a Cleaning Business
If you've got a particular skill for cleaning, you should be able to find someone who needs a bit of help – whether it's a small local business or private client.
Again, this sort of work is easy to get into and you wont need much equipment (just a few simple cleaning products) – the ability to make good money doing this will depend on how much work you're willing to do, and how easily you find clients.
This is another business idea that could be a sustainable side earner in the long-term if that's what you're looking for. To get clients, you can ask around friends of family, print out leaflets to send door-to-door or try local notice boards.
Start a Leaflet Delivery Business
This one works well alongside one of the other business ideas we've already looked at. If you're thinking of going door-to-door with leaflets advertising one of the your other services (like cleaning or music tuition), why not earn more as you deliver by taking other people's leaflets too?
What's the best way to find leaflet delivery clients? You guessed it – with door-to-door leaflets.
If you do it right, this organic practice could help you grow and earn multiple streams of income as you deliver simple leaflets. You don't even need an expensive print production, as a home printer will do a good job these days.
If you don't want to go out on your own completely, you could get a leaflet delivery job – there are normally plenty in the local area and they're flexible enough to fit around your other commitments. Again, you can double up with multiple employers to earn double or triple as you go.
Freelance As A Writer Or A Graphic Designer
Writing and graphic design are two very different fields, with their own sets of skills and services. The common theme is that the fields are both perfectly suited for freelancing.
In both cases, you can work online and/or offline. Having a website and good social media presence is important either way, as these help to showcase what you have to offer.
If you are focusing online, you can look at sites like Fiverr and UpWork. The two services work differently than one another, but both help to promote connections between freelancers and clients.
It normally takes a while to develop a good reputation on sites like these. Many people find that they don't get much work at the beginning or that they need to accept lower rates than they would like to. Still, if you stick with it, your income can easily increase over time.
Selling your skills in-person is powerful too. Doing so helps you to tap into local business networking and find work that would never be advertised online.
You can also reach out to potential clients directly after doing some research and working out the services that they're likely to be interested in. If you can offer good services at a reasonable rate, then it shouldn't be too difficult to get work.
To stand out from the crowd, think about specialized services that your competitors might not be offering (like designing menus for local restaurants). You could hit your goal of $600 relatively quickly with services like that.
…Or Just Borrow It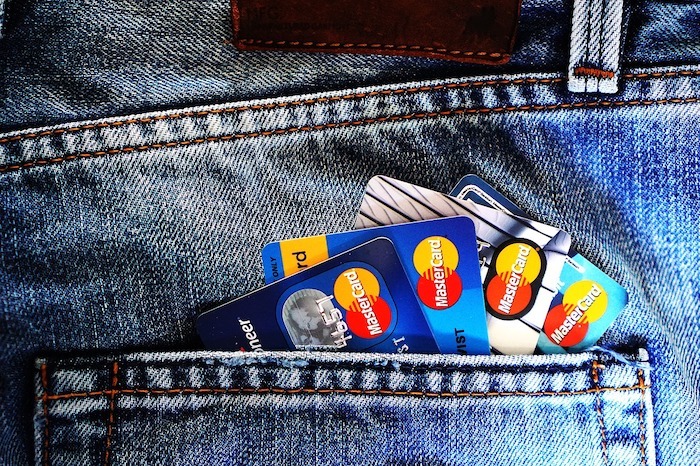 If you don't want to sell, use a specific skill or start a small business – you could always try borrowing.
Get a Bank Loan
This could be one of the simplest ways to borrow money, and it's actually cheaper than pay-day loans (which charge even bigger interest rates).
Getting a bank loan is probably more appropriate for larger amounts, but you may be able to borrow $600 in some situations. However, you might have to meet specific requirements and have a full financial history check. Make sure you check all the small print and know when you've got to make the payment by and if there are any fees for missing deadlines.
If you get into trouble with a bank loan, your debt could spiral out of control – so be careful and try and pay back the full amount as soon as possible.
Use Your Credit Card
If you've got a credit card, it's much easier to get money out on it that get an actual bank loan – but it'll probably cost you more. Make sure you pay it back as soon as possible.
Re-Mortgage Your Home
Again, this one's a last resort – but freeing up $600 from your home might be a tiny amount compared to the equity you already have. While you don't want to start re-mortgaging your home regularly or for things where you'd be better off getting the money elsewhere – it could be a viable option in certain situations and as a one-off.
Move to a Cheaper Rental Property
This one isn't really "borrowing", but more of "saving". It sounds complicated, but if you're currently renting – you could make money on the arbitrage by moving somewhere cheaper.
This will only work if you're near the end of your lease or are in short-term lets. But imagine moving from somewhere that costs $2,400 a month to somewhere costing $1,800. Assuming you don't spend the money on something else, you've got the $600 straight away.
Downsizing might also cut other costs like bills and taxes. Have a look around and see what you can get, you might be able to get a similar property in a less popular area or be happy with slightly less living space if this money is really that important to you.
Consider Housesitting
Housesitting is another approach that is a little bit different. You can certainly earn this way (and there are plenty of services to help you find clients), but it can be difficult to find opportunities that pay well.
This happens because housesitters get to stay in the house without paying rent or utilities. It's a pretty good deal really and homeowners often aren't willing to pay much on top of this.
Even so, housesitting can be a powerful way to decrease your expenses. I've seen some people live a somewhat nomadic lifestyle, where they have house bus or something similar and spend most of their time house sitting.
Living like that won't be everyone's cup of tea, of course, but it's an interesting way to cut down your bills.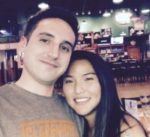 Nathaniell
What's up ladies and dudes! Great to finally meet you, and I hope you enjoyed this post. My name is Nathaniell and I'm the owner of One More Cup of Coffee. I started my first online business in 2010 promoting computer software and now I help newbies start their own businesses. Sign up for my #1 recommended training course and learn how to start your business for FREE!
Reader Interactions