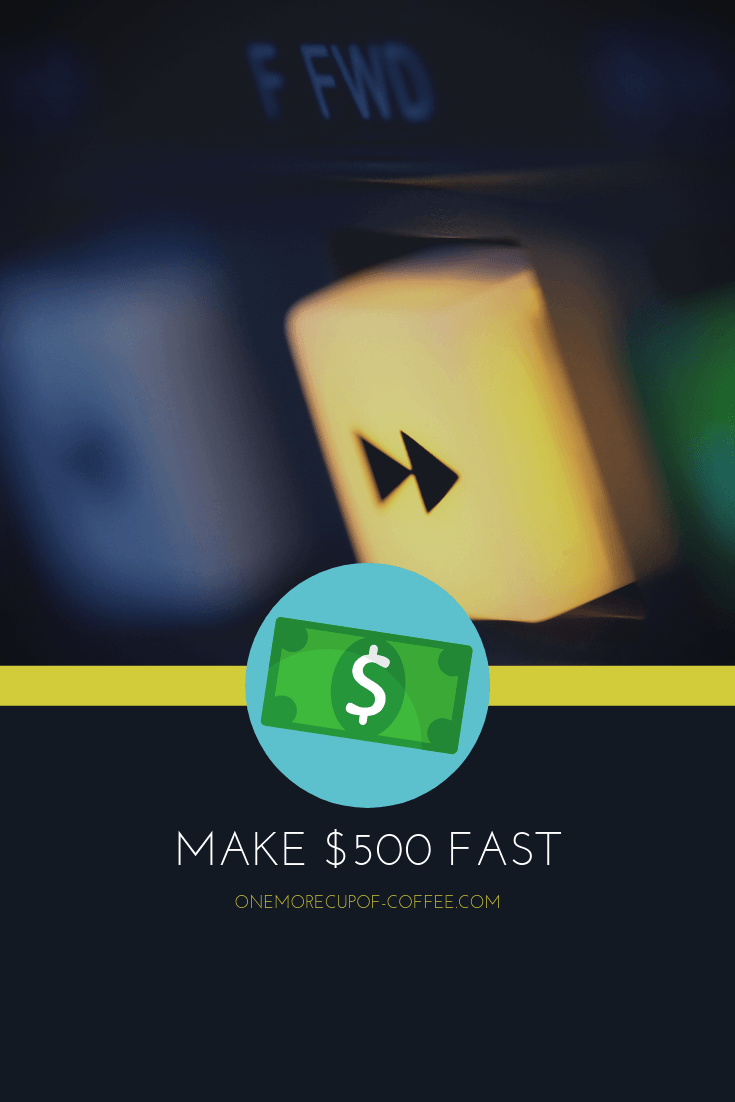 If you need money quickly – you're not alone. We've all been there. In this article, we're going to look at a number of different ways to make $500 as fast as possible.
The key word here is, possible. "Fast" is a relative term, so depending on what you're willing to do to get the cash, you may land a five-spot in a day, a week, or a month. What's your timeline look like?
Getting $500 "quickly" won't be as easy as getting $50, so keep that in mind. Let's be realistic.
Some of these ideas are just short term solutions, so they won't work with a "rinse and repeat" method. For example, you can only sell your second car one time. However, renting your room out for AirBnB is something you can do every month!
Don't sell yourself short either. Some of these ideas could work as legit businesses, as long as you are willing to grind. There are tons of stories online of side-gigs becoming full-time businesses.
My best advice, if you want to go this route, is to pick something you love rather than what you think is profitable. Nobody likes to grind, but it's a little easier if you enjoy your work!
Matching your income strategy to your skillset is also a useful approach. After all, it's easier to earn money if you have some skills in the field. Needing to learn them as you go will make things much more difficult.
How To Make $500 Fast
Selling & Sales Gigs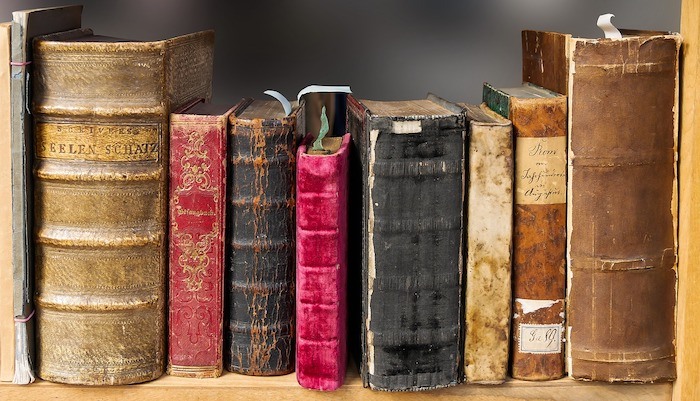 One of the best ways to make some quick money is to sell something valuable that you already own. You might even be able to get cash for a specific item today under the right circumstances.
Sell Your Unwanted Jewelry
This is an easy way to get some money, fast. But only if you've got something you want to sell that has enough value.
One of the best ways to get your money is to go to one of those "cash for gold" type stores in your local area. Obviously, your item will need to be gold.
These stores are only buying your item so they can sell it for scrap value, so you shouldn't expect to even get that amount for it.
If it has any design value whatsoever, it might be best selling it somewhere else or even keeping it. Most of these stores survive by buying items from desperate people. However, they are a viable option if you really are that desperate. The main benefit of this type of sale is that you should get the money cash in hand on the same day if you really need it.
Sell Your Furniture
Furniture is another large item that people are willing to pay quite a lot for, even if it's second hand. You can try selling it to second hand stores – but selling it online could be a better option, either eBay or Craigslist. Just remember – you won't sell it right away and it might take a while to get the money if you do sell it online.
One major point to remember with selling furniture is transporting it. You'll have to list it as collection only unless you have a way to transport it yourself.
This might limit the price you can get for it, but it could be a good option if there's someone in your area who really needs that item. If you do have a truck to transport it, consider starting a side gig with your truck.
You could also consider refurbishing old furniture. This might be furniture that you own or something that you buy at a low price. Refurbished furniture can sell very well, especially if you produce an interesting piece.
Sell Your Gift Cards
Has anyone ever sent you an Amazon gift card via email? One time I found $40+ in my email inbox because I got a gift card a few years ago. The same concept works if you have collected gift cards from local stores.
Sites like Gift Card Granny allow you to sell gift cards online for cash. You won't always get the full value of the card, but you can't exactly give your landlord an Arby's gift card instead of the rent, can you?
Needless to say, you'll need to sell quite a few gift cards to make $500. Still, little bits of income can still add up. This may be a particularly interesting way to earn if family members tend to give you gift cards as gifts.
Sell Old Kids Toys
No, don't sell your kids favorite toys to make a buck, but the old stuff? Heck yeah!
That's never getting played with again, and even if you have another kid, you can figure out what to buy later. There's a website for everything, and you can sell your kid's old toys on Kidizen.com
Sell Old Books on Amazon
In the heyday of Amazon's book selling revolution, people were actually getting rich selling old books online. Who knew so many folks had libraries of unwanted books they wanted to offload?
Well, the news caught on, and since then, the market has become more rational, but you can still make a chunk of money selling used books on Amazon. It takes some time to list and price your books, but this is a very straightforward method of getting closer to your $500 goal.
The trick is to find books that are valuable, such as first editions or books that are out-of-print.
You can follow a similar pattern with other items too. Old board games are one example. Once again, you'll need to find valuable items.
Buy And Resell
You don't have many things to sell? No problem. You can make money by buying and reselling items instead. The trick here is to find items where you can turn a reliable profit.
The best type of item is going to strongly depend on your skills and background. For example, if you're good with computer hardware, you might be able to buy a broken computer, repair it and then resell it. Or, you could sell components of the computer as individual parts.
This can actually be a fantastic angle if you're purchasing the computers locally. Many people don't know enough about computers to price them well, so the income potential is high.
Selling cars is another angle to consider if you know the field. You'll need a sense of what cars are worth and how to market them well. Being mechanically minded can help too, as this gives you the chance to repair any problems before selling the car.
Just be sure to check out the laws in your state. There may be limitations in the number of cars that you can sell or specific processes that you need to follow.
Renting What You Already Got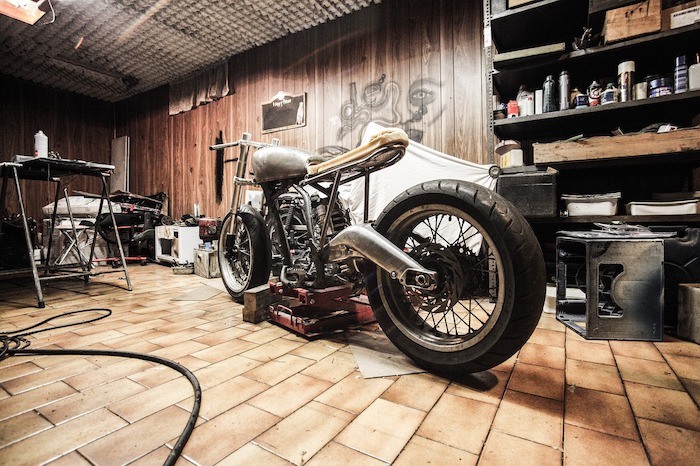 If you've got something of value that you don't want to (or can't) sell – you could try renting it out.
Rent Out a Room
This one works great if you've got a property in a desirable location, or somewhere with lots of demand – and it's become a lot easier with sites like AirBnB. Remember – it could take a while to get listed and to wait for people to book, so this isn't a "quick cash" option, but it could be a viable side earner.
One great way to speed things up is to skip the AirBnB part and simply ask friends or family if they know anybody who needs somewhere to stay for a while.
You don't have to rely on overnight stays, either – try renting out your garage to a band who needs room to practice, or even rent out office space to a business startup. You'll need to make sure you're allowed to rent out in your particular location, as some areas have started to ban things like AirBnB.
Rent Out Space
Renting a room isn't the only way to make money with your house. You can also simply rent out space for storage. For example, someone might need a place to store furniture for a few months, or longer.
The amount you earn would vary depending on the amount of stuff being stored and how long it was for. But, you could potentially earn $500 or more for long-term storage. You might also store things for multiple people, which increases the income potential. Just make sure you don't get their stuff mixed up!
JustPark allows you to rent your garage, or even driveway as a parking space, which is highly in-demand in the cities where parking is a nightmare, or expensive, or both. Neighbor.com lets you rent out storage space. These are just two storage rental options I found in 10 minutes of research. Imagine what else is out there!
You can rent out other types of space too. Gamping allows you to rent out areas for people to camp on, while Splacer focuses on indoor spaces for events and meetings.
Rent Out Your Car
If you've got a car but don't want to sell it – you could rent it out. However, it'll take longer to get your money. While most people like to rent cars from the big companies – there are a number of new services that help private citizens rent out their vehicles.
This works well if you have a particularly specialized or valuable car or if you're in a certain location. Expect to get a bit less than someone would pay at an established car rental firm.
It could take you a while to get signed up and for someone to make a booking. You'll also need to make sure your insurance covers everything.
You could also take a more direct approach by renting out your car to people in your local area. This could be more profitable, as you may find someone who wants a long-term rental. Just make sure you check out the insurance and liability implications of having someone else drive your car.
Rent Other Vehicles
There is a rental market for other vehicles too, including airplanes, boats and other watercraft.
The site Outdoorsy is another interesting angle. This one focuses on vehicles for camping, including RVs, pop-up trailers and campervans. If you have vehicles in any of these fields, you could rent them out to earn some money on the side.
Most sites in this area work in a similar way. It's generally free to list an item and you can often set the rental fee yourself. Most of the time you'll pay a percentage of that fee as a commission to the site, often between 15% and 30%.
Once again, you could skip the sites and try to rent out vehicles yourself. Word of mouth is a simple place to begin. You might find that a friend or a friend of a friend is willing to pay to rent out your campervan, for example.
Rent Your Stuff
Don't have an unused vehicle? No problem. You can earn by renting out your stuff as well.
The site Spinlister is one option to consider. This includes rentals for bikes, snowboards, surfboards and more. Another option is Fat Llama, which facilitates rentals of whatever you can imagine. The site includes electronics, musical instruments, cameras and much more.
What Skills Are You Good At?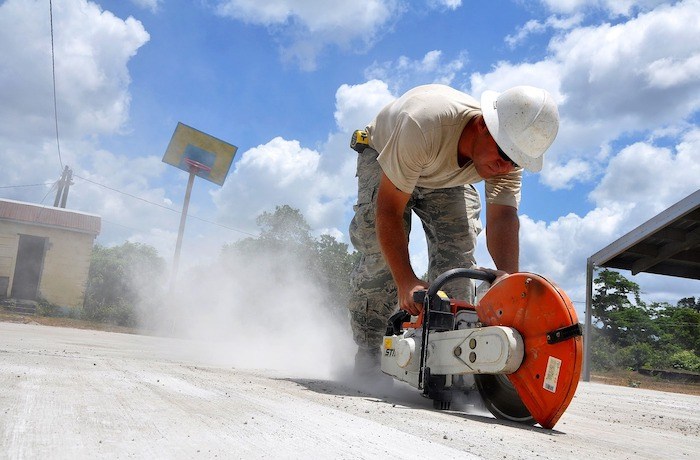 Not every quick way to get $500 has to be based on selling or renting out something you already own – some of them simply require a skill, or just the willingness to put some work into something or provide a service.
Join a Medical Trial
Check to see if there are any medical trials starting in your area. These are heavily dependent on location and a number of other factors (your age, etc) – but they could be a good idea to get some quick money.
Some pay even more than $500 (potentially thousands). However, they're obviously not without risks. While most medical trials pass trouble free, some have serious complications, so you'll have to be willing to put yourself in that situation and sign agreements waving liability.
Medical trials vary greatly. Some require you to go to a facility and be observed 24/7 – while others can take place around your day to day life but with regular note taking. You'll have to find one that fits your schedule.
Often, the higher paying trials are the ones with more risk – but $500 is actually a fairly low amount. As you can probably imagine, it might take a while to find an appropriate trial, get accepted (you'll have to answer a lot of questions) and receive your money.
Become A Private Tutor
If you've got a particular skill or talent that people want to learn, becoming a private tutor could be a great way to make some money while helping educate people. This works especially well with something like languages or playing musical instruments, but it can work with other things, too. You can also teach in evenings or at weekends so it doesn't disrupt your regular job.
To start getting clients, you might want to approach a local teaching service for that particular thing, either a music school or language center, etc. They might have a notice board where you can place adverts – or you could try a local newspaper.
In some areas or with some schools, you might need specific qualifications to be able to teach. However, you could get clients from people you know or word of mouth that are happy to pay you to help without any specific qualifications.
While it could take a while to get set up and to start finding clients, this could be a sustainable side earner (or even a main job) and you could earn cash in hand.
You could consider online tutoring too, either through a service or through your own website. You might not be able to charge as much with this approach, but the online angle does help you to reach a wider audience.
Teach A Set of Classes
Another interesting way to earn is with teaching. Plenty of people want to learn a new skill, like playing a musical instrument, painting or speaking a new language. If you have a skill that's worth sharing, this can be an effective way to make money.
For example, you might teach a set of five beginners how to paint in a specific style, starting with the very basics and moving forward. Even if you charged just $20 a class, you could easily make $500 by just having five students and a set of five classes.
You don't have to stick with the traditional types of classes either. You might teach something much less common, such as fencing or a specific type of cooking. Of course, it's best to focus on something that you are skilled in and are passionate about.
What about going virtual? Teaching something on Udemy could provide you with a stream of income, although it'll take some time to gain traction since courses go for pretty cheap.
Do Some Day Labor
There's usually a place in your area where you can simply turn up and do a day of hard work. There are also a number of online services that'll help you find a quick labor job in your area.
Many of these jobs will pay cash in hand – but you might need a particular skill or some relevant experience. This will normally be hard, physically demanding work – so you'll need to be willing to do that. It will often be either on a construction site, farm work or other similar labor-intensive roles.
Get A Temp Job
If hard physical labor isn't for you – you might be able to find a temp job with a more office-based skill. While this sort of work might be more appropriate for you, this sort of job (even a temporary one) is harder to get one a same day basis.
You'll also often have to attend a number of interviews and agree to a fixed term contract. It's harder to simply turn up and do a days work like you can with some labor roles, and you won't get paid in cash.
The site FlexJobs can be an interesting place to find jobs that are short-term or flexible. Many of the jobs they link you to are remote, which is always appealing.
Work For A Delivery Business
There are a number of local delivery companies that are normally looking for drivers. You can fit this around your schedule and often work when you want, with your own vehicle.
This sort of work could be right for someone looking for some quick money, and it could be a sustainable side earner in the long-term.
You'll need your own vehicle and the willingness to drive long distance (although most of the work will be in your local area). Some knowledge of locations in your are would also be a benefit.
Again, this sort of thing might take a few weeks to find employment and then start earning money – so there are quicker options out there if you need it straight away.
You can also check out gig economy work in delivering packages and delivering food. These offer more control over your own schedule than if you worked at a conventional job.
Be A Wedding Officiant
If you're good with people, officiating weddings could be a powerful way to earn. Wedding officiants generally get paid for each ceremony that they conduct, often charging between $100 and $500 per ceremony.
The payment varies depending on a variety of factors, such as whether the officiant knows the couple well (and is offering a discount), the amount of work involved and whether there are any unusual aspects of the wedding.
It's easy to see how this could be a nice little money earner, especially as it isn't that difficult to become an officiant.
The main thing to think about is beating out the competition. One way to do this is to focus on non-traditional weddings. These are becoming more popular over time, as some people don't want religion to play a large role in their ceremony. Others want their ceremony to be very personal, which might mean that it is themed in some way.
Because most wedding officiants are traditional, there's lots of demand for officiants who are willing to take other approaches. Focusing entirely on non-traditional weddings could help to get well-known in the field.
Who knows? If you do a couple of successful events, you might find that clients start to seek you out.
Start A Small Business?!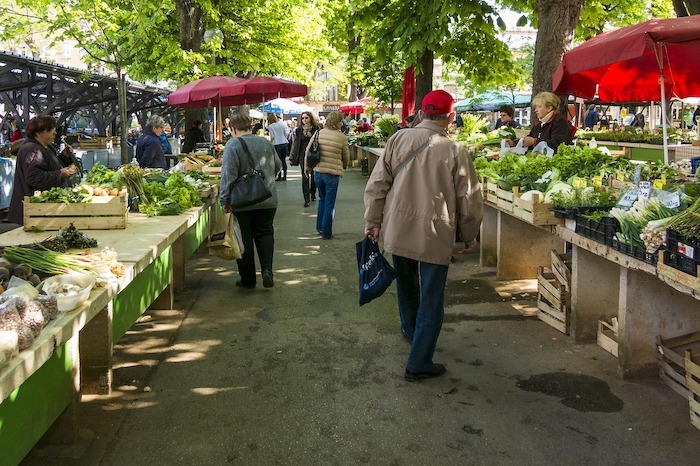 Build Some Websites
While you might think most businesses that want one will already have a website, this isn't really the case. If you've got a good background in web design – then building websites for people (or businesses) could be a great option.
You don't even need that much web design experience, as you can sell a WordPress site for a couple of hundred dollars. You'll only really have to do that twice to make your $500.
While you can get clients online, this is tough and competitive. The best way to find businesses without websites (that want them) is to ask around in your local area. If you can meet people face to face, they'll be more willing to hire you. Simply explain the benefits and what you can do for them, then go about creating their website. If you use a WordPress template, this only needs to take a day or so.
To find local clients, try Google Maps to find businesses that don't have a website linked. These people will probably have thought about getting a site before but might have put it off because of cost. You're not trying to give them a high-end site that costs thousands, simply offer them something simple and effective for $200.
I just met with a guy today who's working on concrete on my house. His Google website listing redirects to his Facebook page. He could potentially promote his business that way.
Have A Stall At A Local Market
If you have a product of your own, local markets can work exceptionally well. They are also a good place to trial a new type of business, as the risk is typically low. In most cases, you just need to pay for your stall, along with the costs of making your products.
What you sell is up to you. But, crafted items often work particularly well at markets. This includes food, sweets, skincare, soaps and artwork, along with countless other options.
It's also important to make sure that you stand out in some way. For example, if there are three others stalls that sell soap, what makes yours special?
Being successful in this type of market does take planning and you may not earn $500 in profit on the first day. Even so, it can be an effective way to earn in the long-term.
Start a Window Cleaning Business
If you've got a bucket and a ladder and some time – starting a window cleaning business could be a great way to make some extra money.
You don't have to make large expenditures to get going with this sort of business, it's got such a low barrier to entry. To start getting clients simply ask around in your local area, or ask friends and family.
Start a Lawn Mowing Business
This one is similar to window cleaning with regards to getting started and getting clients, but it might be more appropriate in your area or if you've got a different set of equipment in the first place. Make sure you provide a good service, and you could earn enough cash in hand within a few days.
Expand Your Services
Mowing lawns and cleaning windows are two examples of a wider field. There are many other in-person services that you can provide to home owners or even people with their own businesses.
Other examples include cleaning yards, being a maid, doing handyman work, running errands or picking up trash.
You could get more creative too. One example is a personal concierge, where your emphasis is on solving other people's problems. You could also consider being a virtual assistant. Virtual assistants tend to operate online, rather than in person, and they can be very appealing to small businesses.
If you want to find work easily, it will often be possible to find an associate app or website that matches customers with service providers. The site Task Rabbit is one example. Such sites can mean that you get paid more quickly (as you're not hunting for clients), but you'll generally earn less per hour.
Be A Self-Directed Freelance Writer
Freelance writing works well for earning fast income and many people turn to freelancing sites (like Upwork) to find paid work. A good assignment from one of these sites could easily be $500 or higher. But, it would take time to build enough of a reputation to get such work.
You can also look for clients yourself. This is a great option if you're confident about your work, as it means that you can set the rates. You could advertise on your website, hand out business cards or even turn to locations like Craigslist.
If you're going to be self-directed like this, it is important to figure out an angle. For example, some people exclusively write content for websites, while others focus on writing pieces for local businesses. Once you figure out an angle, you can start to market yourself accordingly.
Start a Scrap Metal Business
The price of scrap metal has skyrocketed in recent years. While you could make that $500 if you have a lot of scrap metal laying around yourself, most people don't.
One way to make some quick and easy money is to act as the middle man – this works especially if you've got a vehicle to transport the scrap. Many people find that the hardest part when selling their metal is transportation. It's heavy.
So if you can either buy people's metal at a lower price and sell it on, or ask for a percentage of the price for transporting it – it could be a simple and easy way to make $500 within a few days work.
You can also find scrap metal yourself. Doing so isn't as difficult as it might seem and there are often plenty of opportunities to be found.
Borrowing As A Last Resort (But it's really the fastest)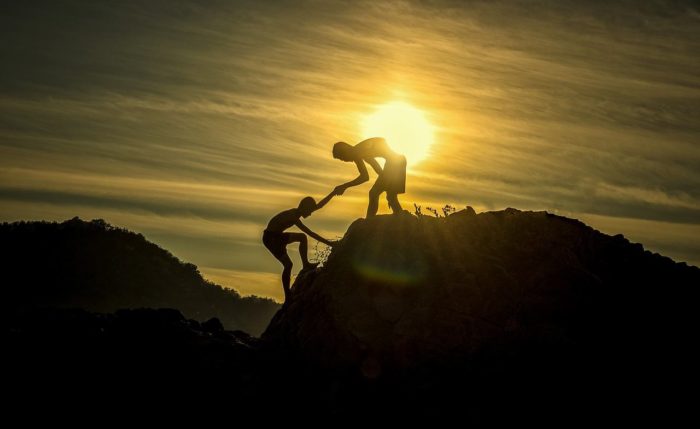 Instead of earning the money or selling it, one simple way to make a quick $500 is to borrow it.
Take it Out from Your Credit Card
This is probably the simplest way to borrow money – but like most of these options – it's going to cost you. It's easy to either make a direct purchase or take out money on your card, but you'll be paying a lot back in interest. Make sure you'll have enough to pay back as and when you need to, and don't get swamped by debt.
Borrow From Someone You Know
$500 is a lot of money to ask for from someone, but this could be one of the easiest ways to get it – without getting involved with high interest rates. Just make sure you pay it back.
Being honest about why you need the money could make people more willing to help. You could also offer to pay the loan back with interest or perhaps provide collateral to make the process safer for the person you're borrowing from.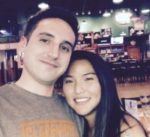 Nathaniell
What's up ladies and dudes! Great to finally meet you, and I hope you enjoyed this post. My name is Nathaniell and I'm the owner of One More Cup of Coffee. I started my first online business in 2010 promoting computer software and now I help newbies start their own businesses. Sign up for my #1 recommended training course and learn how to start your business for FREE!