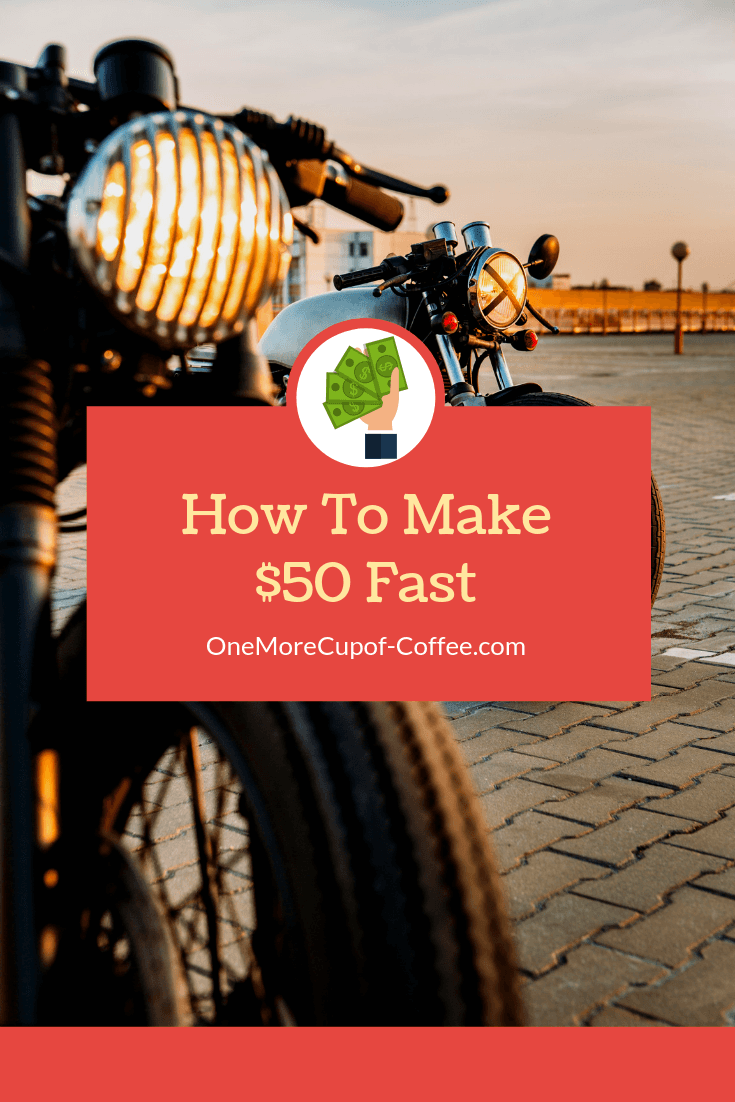 Sometimes you might be in a position where you need money – and quick. We've all been there. Thankfully, if you need some fast money there are a number of quick things you can do. In this article, we're going to look at a few different ways to make $50 quickly and relatively easily.
Your idea of what "quick" is will vary. Some of these tips can be done in a couple of hours and could get you the money you're looking for.
Others might take a couple of weeks. It depends on how quickly you need the money and what lengths you're prepared to go to for it.
Some of these tips will rely on hard work and talent, while others will be down to selling something you already own. You'll have to decide which work best for you depending on your specific situation and how much you need the money.
How To Make $50 Fast
Selling Used Stuff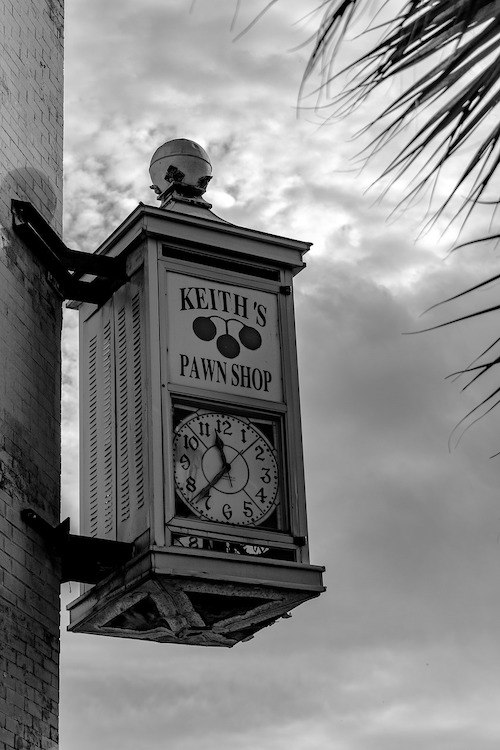 This is one of the easiest ways to make some quick money – simply sell something. There are tons of different avenues for those looking to make some quick money this way. You probably have tons of valuable items that you no longer need, so this one shouldn't be too difficult.
Sell Old Items On LetGo
LetGo is a person-to-person used item sales app that's really taking off. Think of it as similar to old newspaper ads. It's great for larger things and stuff where you need to find someone local to take the item away.
The only downside is that this isn't really an immediate option, you'll probably have to list the item for a few days and wait for someone to make an offer – then you'll have to arrange a time to meet the person and make the sale.
The same is true for other apps that allow you to make sales.
The process relatively quick and easy with a big marketplace, but there are probably quicker and easier methods out there.
Get Rid Of Your Junk With A Yard Sale
This is probably one of the simplest and easiest ways to make a few dollars – with no computer required! You will need a front yard, though.
Simply advertise your yard sale or tell a few friends to spread the word. Put all your unwanted items on a table at the front of your yard and wait for people to buy it. There's normally someone who'll want what you've got.
Be prepared to sell at low prices, this isn't somewhere you get buyers who're willing to spend large amounts.
These events usually work best at the weekend, and if you have a lot of passing traffic- your yard sale will probably be more successful.
Sell Things At A Flea Market
Again, this one is similar to a yard sale but it probably requires a bit less planning on your part. Instead of running your own sale in your front yard, go to an existing location and set up a small stall.
You can sell all sorts of items here – again, normally at low-ish prices. Flea markets can be especially good if you have any crafts or homemade food that you plan to sell because these items don't tend to be as popular at yard sales.
You'll probably need to wait for a flea market in your area, but this could be a quick options – especially at the weekend. You'll have to pay a small fee to enter and set up your stall, but you should be able to make $50 profit reasonably easily.
Run A Stall At A Local Food Market
If you've got a particular passion or talent for creating food items or other accompaniments (like sauces) – a food market could be a great option for you. Again, this one will need a bit of preparation, so it isn't something you can necessarily do straight away to make the $50 you need.
However, it's a sustainable business that could make you much more in the long run. These food markets have a growing following and attract people who're happy to spend money on the right items.
Make sure you've got the food safety processes in place and selling licenses you need in your specific location.
Sell (Or Loan) Items To A Pawn Shop
A tried and tested method for making some quick money is to simply sell to a local second hand store. These sorts of shops are good for things like old DVDs, electronic equipment and musical instruments, amongst other things.
The great thing about these stores is that they really are a quick option for someone who needs their money today. While there might be more demand on eBay for a wider range of items, with a local second hand store you can walk in and sell the items for instant cash.
Be prepared to sell for less than you think the items are worth, though. These shops need to make a profit.
Another option in these stores is to loan the item. This is good for high value things that you don't really want to lose, but if you're really desperate for the money.
You'll be given an amount and a date where you need to buy the item back (for slightly more). While this isn't cost-effective in the long-run, it could be right for you if you really need the money. Just remember to buy the item back, or the shop can sell it to someone else.
Sell On ThredUp
If you have clothing to get rid of, ThredUp is an interesting choice. The company will send you a free Clean Out Kit, which is basically just a bag. You fill it with any women's or children's clothing that you want to get rid of and then send it back. They will then give you a cash offer for your items.
The amount you can earn is somewhat unpredictable and you have little control. Still, it can be a fairly fast way to earn money. You also make more from selling luxury brands.
The approach works best if the clothing you're selling is decent. ThredUp won't pay you much (or anything) for clothes that no-one will want to buy.
You could make more by selling the same pieces of clothing on eBay or locally. But, ThredUp takes the hassle out of selling. It might be worth considering for that reason alone.
Sell Textbooks
If you're a college student (or have been one in the past), you probably have a few textbooks lying around. These are pretty much useless once you're done with your studies and they can be an easy source of cash. The simplest option is just to resell them to your college bookstore.
To earn a bit more, you can check out the site Bookscouter. This site compares offers from a wide range of places, to show you where you will get the most for your textbook.
The process is worth the effort, as textbooks are often pretty valuable, even if they're older.
You can also advertise locally and sell to college students. This is particularly powerful if you have just finished a course that uses the book – as there will be other students who need that exact same textbook. If you can find one of them, you can earn money very quickly indeed.
Trade In Your Old Phone (Or Other Tech)
Sites like Gazelle offer you the chance to trade in old tech for cash. They will purchase used laptops, desktops, tablets and smartphones, including some pretty old ones. The site will even pay for broken devices.
Exactly how much you get depends on the specific device and its condition. But, a fairly recent phone will easily net you $50 or more.
For example, Gazelle gives an estimate of $30 for a broken Samsung Galaxy S7 that doesn't even power on. This is a great way to earn some cash, especially if you have older devices that you no longer use.
Sell your Jewelry To A Gold Shop
You've probably seen the rise of those gold shops – there are more and more appearing all over the place. If you've got unwanted jewelry that you want to get rid of quickly, these can be a good option.
Remember – most of your items you'll be selling for scrap value. And you'll get less than that so the shop can make a profit.
If you've got something with any additional value, like numismatic coins, these places might not be the right option. However, you can easily make $50 in one of these shops for a bit of precious metal, and get the cash instantly.
Buy And Resell Items For Profit
Owning items isn't the only way to make money from selling. You can also sell things for more than you paid. You don't need to be an expert to make money in this way. The main trick is simply to have a good eye.
Keep an eye out for things that are being sold for less than they are worth or cases where you could add value to the item. The free section on Craigslist is a great place to start. Some of the listings are just junk, but there are often some decent items in the mix too.
Making a $50 profit could be as getting a couple of free or cheap items from Craigslist and then listing them elsewhere with better descriptions and photos.
You might try to make the item better in some way. Refurbishing old furniture is one example of this angle. You could easily make $50 from a single nice piece, where your main expense was simply time.
Providing a Service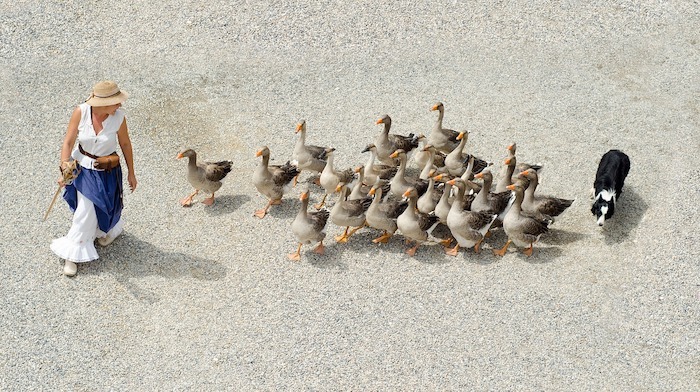 Be A Personal Stylist
If you have a great sense of fashion, what about being a personal stylist? Now, a personal stylist is a job in its own right (one that can sometimes be difficult to land), but the approach is one that you could also take more casually.
What about offering stylist services, like helping people to get a specific look or to create an impression? This type of service would always be relevant for people who are re-entering the dating pool or going for a job interview.
Another approach would be to target a specific occasion. What about doing a hair and makeup package for teenage girls who are going to attend prom?
There are plenty of angles that you can take, it's all a matter of your confidence. Regardless, make sure that you refine your own look, so that your appearance can be an advertisement for the services you offer.
Spend some time thinking about what you offer too. You're more likely to get clients if you can provide details on services, rather than simply saying that you're a stylist.
Put In Dreadlocks, Braids Or Other Complex Hair Styles
Here's another side hustle that relates to appearance. Dreadlocks and braids are both pretty complex hair styles. They can look amazing, but only if the person that puts them in place is skilled.
This is where you come in. Putting in dreadlocks and braids can be a lucrative side hustle, one that easily earns you $50 a pop, if not more.
The catch is that you need to know what you're doing. You can swot up with YouTube videos and perhaps practicing on friends and family members.
You don't need to start with a booth at a fair or anything like that. Perhaps you could just offer services to friends and acquaintances. Just be aware that it does take time to put in complex hairstyles, so you'll need to willing to sit fairly still for a few hours.
Perform In The Street
If you've got a particular musical or entertainment-based talent, this could be right for you. Make sure you're not breaking any local laws and head for a busy area with lots of foot-traffic (maybe a shopping precinct or similar).
You'll obviously need to be confident performing, and have some sort of talent that people will be willing to tip you for. For the right person, you could make that $50 in an hour or two, and have fun at the same time. Make sure you're not encroaching on an existing performer's spot.
Sell Resumes and Cover Letters
Creating resumes is a surprisingly easy way to make money and writing personalized cover letters is a great addition to that process.
You could easily sell a resume and cover letter together for $50. Many job seekers would consider that a good deal, as long as the finished result looks professional.
You do need some skills to create resumes and cover letters that will sell. But, you don't need to be an expert. As long as you know your way around a program like Word or Publisher and can look things up online, you should be just fine.
There are plenty of instructions about resume creation and even guides that you can follow. Because this is a service, make sure you're clear about what people can expect before you start working on their product. Otherwise, the process could get frustrating fast.
Offer Logo Design Services
If you have some graphic skills, logo design could be a fast and easy way to make some money. After all, most businesses are going to need a logo of some description.
Businesses that are just getting started often don't can't make good logos themselves and don't have the finances to hire an expert. But, even a new business should have $50 to spend on a logo.
The trick is that you'll need to approach them. Have some samples on hand to show them what you can do. Be prepared with a pitch that focuses on what you have to offer and why your services are important.
Design Restaurant Menus
Here's another local service to consider – designing menus for restaurants. Large and popular restaurants will already have amazing menus, but the same can't be said for small restaurants (along with cafes, bars and other local places).
I've been in some small local restaurants where the menu made the whole place look and feel low-quality. Situations like this are a serious problem for businesses.
At the end of the day, first impressions are critical. It doesn't matter if the food is amazing or not. Some customers won't be willing to give the place a try if the menu is unappealing.
You don't need amazing graphic design skills to make a decent menu. Even just basic photography skills and familiarity with software would be enough to get you started.
How much you could earn would really depend on the restaurants that you're targeting and the precise services that you're offering. $50 would actually be the low end for a gig like this – and you would be turning around a relatively simple menu (which might be exactly what some businesses need).
Do Some DIY Or Casual Labor For Someone
Simply ask around, there's probably someone you know who needs the odd job doing. if you're upfront about your need for quick money, you'll probably find someone who's willing to give you a go.
Whether you're painting a bedroom or clearing out a garage, there are tons of different things someone might need your basic labor for.
Offer a fair price and do a good job and you should get the money you need for a few hours' of work. It doesn't have to be indoors, either.
Try mowing someone's lawn. You might need to ask around for a while before you find someone, and you could need to bring your own equipment depending on the job.
Just because you're doing this for some quick money rather than your actual job, you should still offer a good service and work in a professional manner.
This type of service can easily be promoted locally with business cards and perhaps some flyers. There are even apps and websites that can help you to earn this way, such as TaskRabbit, which supports a wide variety of small tasks.
Be A Professional Cuddler
Professional cuddling is actually a thing and the field is growing fast. I know the idea sounds a bit seedy, but professional cuddling isn't a sexual service at all. In fact, avoiding any sexual elements is a key goal.
Instead, professional cuddling is platonic. It focuses on the idea that the touch of another person is a basic human need – and one that some people don't get nearly enough of.
Some estimates suggest that professional cuddlers can make somewhere from $40 to $80 an hour (and they might get tips too!).
For most people, the biggest challenge in this field will be finding work. Cuddling apps don't seem to hang around for long, as some people end up using them as hook up apps.
Still, there are legitimate cuddling companies out there and they do look often look for workers (the site cuddliest.com is one example). Look for companies that have a strong professional vibe and are very clear about what cuddling does and does not involve.
Walk Someone's Dogs Or Look After Their Pets
Dog walking businesses have been growing in recent years. While you don't necessarily have to start your own long-term business, offering your services as a casual walker or pet sitter could get you the money you need within a few hours of work.
As with a few of these "service" ideas – the real work is actually finding the clients or people who need the job doing rather than the actual work itself.
You could make $50 for a few hours dog walking but it could take you a few days or even weeks to find someone who needs their dog walking. If you don't want to take it as seriously as posting local adverts for your service (something which might take a while to see results) – the best option is simply to ask friends and family.
Look After A Family Member
Babysitting is another common way to earn money. You could often get $50 from a single night of work, which isn't too bad at all. Some families might pay less, but even then, it wouldn't take long until you hit the $50 mark.
You can also care for other family members, such as aging parents. Doing so tends to be a more involved process, especially if the person you're caring for has a health condition.
However, more complex caring roles tend to pay more too, which can make the process worth it. There are also some cases where you need to stay over night, simply so that there is someone else in the house. Such roles can be easy and they do pay well.
You can often find work in your local area, even just through word of mouth. Sites like Care.com are also good places for helping you to find suitable clients.
Rent Out A Room
If you've got a home in an in-demand location, you could try renting it out on any number of online rental sites (Airbnb is the most obvious choice, but there are others too).
It might take a while to get your property approved, but you could make that $50 for a one-night stay and have the money you need relatively quickly. If you don't want to list your property online, then you could ask around to see if anyone you know needs a room for the night.
Rent Out Something Else
The share economy has taken off and there are many different things that you can rent out to make a bit of fast income. For example, sites like Style Lend and Rent My Wardrobe allow you to rent out clothing, Gamping lets you rent out space to campers, Spinlister focuses on bikes and Fat Llama allows you to rent out almost anything.
Despite their differences, all of these sites (and many more besides), allow you to make money by renting something you already own. This is a fantastic way to make a little extra money, especially if you have desirable items that you're not using.
Give People Rides
There's plenty of money to be made in transport. People need to get from A to B and some don't have the means to do so. Others may just need rides occasionally.
Services like Lyft and Uber are the most common way to take advantage of this field. These aren't the fastest ways to earn, as you need to get set up with the service and payment generally goes through the company.
Still, such approaches can be useful if you want consistent income. Companies like Lyft also make some processes easier, like insurance, which is important if you plan to give people rides often.
If you're looking to earn $50 quickly, then you could take a more casual approach – like giving your friends rides. You might advertise through word of mouth and simply charge a small fee, enough to cover gas and your time.
This approach can be very popular. Many people would rather get a ride with a friend (or the friend of a friend), as opposed to a complete stranger.
Just make sure that you look into the legal side of things before you take this approach, including any insurance implications.
Transport Stuff Instead
Transporting items instead of people can be much less complicated and can be quite lucrative too. The general principle is the same – some people don't have transport when they need it. Others may simply want to save time.
Once again, there are various companies that you can work through. Some of these focus on delivering food (including groceries and take out), while others are tailored around package delivery instead.
You can take a casual approach as well.
Working casually tends to mean that you can earn more from each delivery. But, finding clients might be more difficult.
One trick is to look for an angle. Some college kids did this by offering to deliver whatever people needed (like energy drinks and snacks around exam time). It's easy to see why that particular service took off.
The same style mightn't work outside of college, but there are plenty of other approaches that could work – it's simply a matter of thinking about your audience and getting a little creative.
Help Someone Move
If you have a pickup truck or a car and a trailer, helping someone to move could easily net you $50 for an afternoon's work. The process can be labor intensive, but even this isn't a bad thing. Sometimes it is nice to build up a sweat, especially if you're getting paid well for your time.
Of course, don't be afraid to charge based on the job. If there is a lot of stuff to move or some heavy and awkward items, charging more just makes sense.
You could easily advertise this type of service locally with flyers or even just word of mouth. A good starting point would be to ask around and see if anyone has a friend who is moving. You might be able to find work without much advertising at all.
There are also some gig economy services, like Dolly, where you are an independent contractor for a company. You'll generally earn less per move this way, but you don't need to work as hard finding clients.
Cooking From Home
If you love food, what about cooking for other people from the comfort of your home. Don't worry, you don't need to be an accomplished chef – many people would gladly pay for a basic home cooked meal (especially if they're short on time or can't cook well themselves).
For those who want a single bout of work, services like Eat With could be worth considering. The idea is that you're hosting culinary experiences, which can include dining experiences, food tours and cooking classes.
People pay for a set at your event through the service. There is certainly significant income potential and the events could be pretty fun too.
Still, you would need to plan well. You need to set your pricing carefully so that you turn a profit from the whole process. You also need to start advertising far enough in advance to ensure that your table gets filled.
A completely different angle is to provide cooked meals for people locally. The simplest example would be to have a single client, perhaps a senior, who you cook and deliver dinner for each night.
The process would be very easy, especially if you're already cooking dinner for your family. It's easy to imagine that a customer would pay $50 a week, if not more, for this type of service.
You could even expand it over time, perhaps by finding more clients or by providing multiple meals each day.
Online Ideas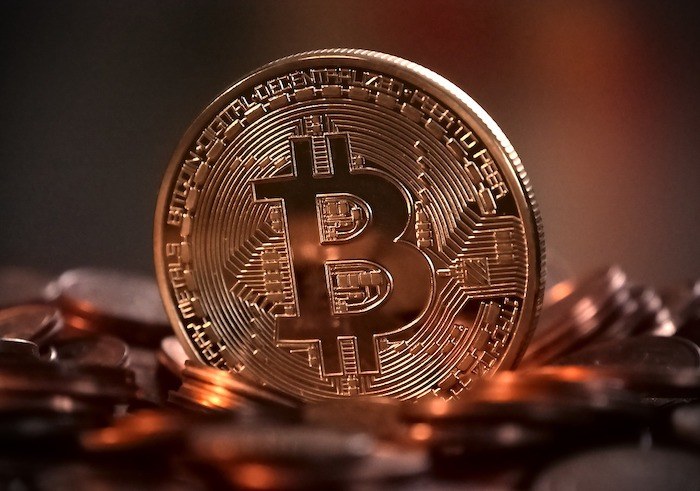 There are also a number of things you can do online to make some quick money. While we looked at things like eBay, which is a website that helps you sell "real" items – these ideas are completely online and often won't require you to even leave your home.
Take Some Online Surveys
These online surveys have been around for a while and they still pay good money in some instances. The best thing about taking online surveys is that they're so easy to do and you don't have to move from your computer.
However, you might need to take quite a few of them to hit that $50 target, One other thing to remember is that some of them require you to hit a certain limit before you can get your money.
That means you can't withdraw from that specific site until you've done a certain number of surveys. As there won't be tons of surveys available to you at any one time, it could take a few weeks to actually get the money you're looking for.
Offer sites are a variation on this idea. These sites often provide surveys, along with various other ways to get points, like watching surveys, downloading apps and signing up for trials. You're still not earning money fast, but you might be able to cash out sooner than with a pure survey site.
Try Your Hand At Microtasking
If surveys aren't your thing, microtasking could be an interesting alternative. The idea is that you're completing small tasks to earn some money. Online tasks include approaches like filling out CAPTCHAs, tagging images and the like (I know, I know, it's hardly exciting work.
Offline tasks will involve physically visiting a location. You'll often need to do things like take various photos of products and/or displays, answer surveys or provide written information for the company.
While microtasking apps aren't amazing, the work can pay better and be more interesting than simply completing surveys. Of course, once again, it's going to take time to earn enough to cash out even once.
If you're curious about microtasking, take a look at our article on the topic. We examined 33 different microtasking apps and websites, looking at what each had to offer.
Sell An Online Game Account Or Credits
With the rise in popularity of online games – there's been a market for in-game accounts, items and credits created out of nothing.
If you enjoy playing or have a particular talent for one of these popular games, you might be able to make some money off of it. Selling in-game items can be simple and easy, but you'll need to make sure it's a game there's lots of demand for.
You'll also need to be careful if you're breaking the particular user-agreement for that game, as many don't allow third-party sales. You can find ways to sell digital items regardless of the agreements, but there's always the risk that you'll get your account banned.
Sell A Different Type Of Online Account
You can sometimes sell other types of accounts too, as long as the account has some value. For example, right now, Bitcoin exchanges like Binance aren't accepting new customers and some current exchange members are selling their accounts for a premium.
Accounts that contain digital games (like Steam) could also be valuable. This type of sale would typically get you a one-off fee, depending on the type of account and what is on it.
Be a Website Tester
Website testing is an interesting task-related way to make money. The general goal is to provide feedback on websites.
Some of the time this will be written feedback. In other cases, you may need to install software on your computer and possibly use a webcam and mic to record your feedback.
There are plenty of companies in this field offering work, including User Testing, which pays around $10 per review and TestingTime, which can pay up to around $60 an hour. Of course, how much you actually earn will vary depending on the tasks available.
You won't get a consistent stream of work either – as there are many website testers out there. I wouldn't ever recommend website testing as a long-term source of income. But, as a way to earn a little bit fairly quickly, the idea can be effective.
Refer A Friend
You've probably seen loads of offers and programs on sites where you get up to $50 (or more) for referring a friend to something you already use. If they use your unique code or link to sign-up, you can get the money you need relatively easily (although it might take a while to clear).
Try referring a friend to something you already use and would genuinely recommend rather than just trying to convince people for the money. Lyft is a good option that you can do without having a website.
Others, like Blue Apron have a referral program but only pay you in company credits. This could help with the grocery budget for the month, but won't get cash in your pocket fast.
Coinbase is a Bitcoin exchange where you can get a $10 credit in Bitcoin for referring a friend. You need to be approved for an account, and your friend has to purchase Bitcoin for you BOTH to get credit.
Refer five friends and you have $50! If you time it right, your fifty dollars in BTC may be worth $100 by the time you take it out.
Become A Freelance Writer
Freelance writing is another interesting way to earn. It works well because many people will already have the skills that they need. A great place to start is freelance writing sites like UpWork. Sites like this aim to match up writers with people who have work that needs to be completed.
You'll often see large lists of potential work on these sites and freelancers bid for given jobs. Competition can be tough, particularly when you first get started. But, you can often catch a break if you're willing to lowball your competition and do some jobs at a lower rate.
Even then, it's fairly common to find jobs that will pay $50 or more for your time. The amount you earn can also increase as you stick with the site and get more experience and a better reputation.
Enter Stock Photo Competitions
Selling your images for stock photos is an easy process, one that could earn you a decent amount of money – if one or more of your images are popular. The catch is that competition on such sites can be brutal. Contributor reputation can also play a role in which photos show up first in searches, which puts newbies at a significant disadvantage.
Trying your hand at stock photo competitions could be a way around the problem. Most of the time such competitions don't just focus on the quality of photos that you take, but also on how the photo matches the topic of the competition.
This difference gives creative photographers a better chance at winning – and the prizes can often be $50 or more. While that prize might not sound amazing, some photography apps run competitions regularly and they're very easy to enter.
So, if you have some skill with your camera, why not try out one of these competition for some fast income?
Sell Ad Space
This one just applies to people with their own site. Many people blog for their own enjoyment and don't make any money from the process. There are various ways to increase your income in the long-term, including referring friends and using programs like Google AdSense.
But, one more short-term way to make money is to sell your ad space directly. To do this, you might include a notice that says 'Your Ad Could Be Here' or something similar in your sidebar, linking through to a related page. With this approach, you're getting paid to host the ad, rather than being paid based on its performance.
The price you set would be determined by many factors, including the traffic that you get and how long you're offering the spot for. But, it's easy to see how other site owners would be willing to pay $50 or more for a few months of exposure on your site.
Complete Some "Matched Bet" Offers
Depending if you live in an area where online betting is allowed, this could be the option for you. There are loads of sites that offer a "matched bonus" when you sign up to a bookmaker or casino. If you play the bonus correctly, you can guarantee yourself some return.
All these offers are different, so you'll need to tread carefully and make sure you know exactly what you're doing with each of them.
Tread carefully, you CAN lose money doing this – so it's not recommended for everyone, or someone who's likely to get a gambling problem. I don't endorse gambling to make money at all, but hey, we're just brainstorming here.
Other ideas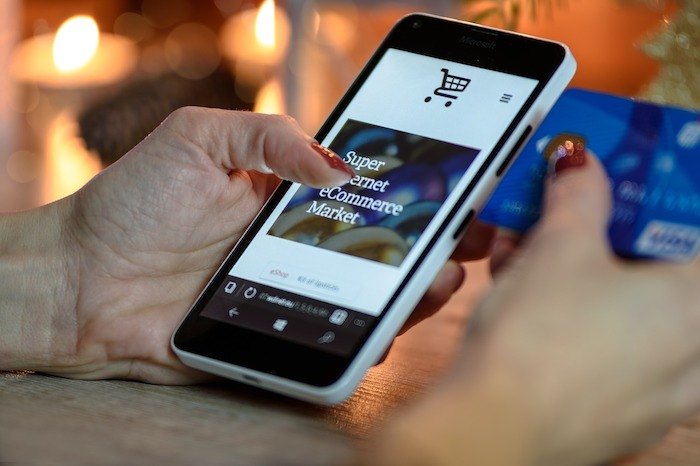 Rent Out Your Parking Spot
This one is only viable in some locations. But, if you have a desirable parking spot, you can earn some quick cash by renting it out. There are various sites that offer to facilitate this process and you could manage it yourself, perhaps by initially advertising on Craigslist or on a local bulletin board.
But, before you do, check any relevant rules first. For example, if you're renting you will need to check the contract you have with your landlord. The parking space also needs to be private (so you can't just rent out the road in front of your house).
It's also worth setting up a contract to ensure that you have no responsibility for anything that happens to the vehicle while it is parked there. This might sound like a lot of work but the process could be very profitable, especially if you live in a popular location.
Sell Gift Cards
Gift cards can be frustrating. More often than not, you end up with a card that you simply aren't interested in using. Or, perhaps you'd just rather the cash. After all, a gift card doesn't help you pay an upcoming bill.
Thankfully, you can turn gift cards into actual money. Various sites will buy them or allow you to sell to other members. Gift Card Granny is one example. You won't get the full value of the card but you'll easily get at least 50%. Some sites offer 90% or more (under certain conditions).
You may need to sell a few gift cards to hit the $50 mark, especially if your cards are $20 or less. But, if you have the cards lying around, why not? If you haven't used them by now, you're unlikely to use them later.
Return a Purchase
Did you buy something that you never actually used? Or, got a gift that was never even taken out of its packaging? You can often return these and get your money back.
This is worth trying even if you don't have the receipt or if it has been a while. Some stores do have lax return policies and will give you cash back on the item.
This won't always work, but you don't lose anything by trying.
Use Wrapify
Wrapify is an unusual service that allows you to sell advertising space on your car. It's a clever idea. If you're going to be driving your car around anyway, why not make a little money by doing so?
Once you are a member of Wrapify, you are able to see campaigns for your local area. If you qualify, you can sign up for a given campaign and get a type of wrap on your car that contains advertisements.
You're generally earning from driving around with the wrap in place, although there may be other criteria or ways to earn bonuses, depending on the campaign. As such, the approach works best for people who area already doing a lot of driving (perhaps you could combine this with rideshare driving or package delivery?).
Just be aware that car wrapping companies aren't always reliable. Some people mention that they have earned well with Wrapify, while others have found that the app simply doesn't record mileage.
Borrow It
This is probably the easiest option. Explain to a close friend or family member your specific problem and they'll probably be happy to help out.
It shouldn't be too hard to borrow $50 from one person or split between a few different people. Just make sure you pay them back.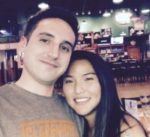 Nathaniell
What's up ladies and dudes! Great to finally meet you, and I hope you enjoyed this post. My name is Nathaniell and I'm the owner of One More Cup of Coffee. I started my first online business in 2010 promoting computer software and now I help newbies start their own businesses. Sign up for my #1 recommended training course and learn how to start your business for FREE!
Reader Interactions