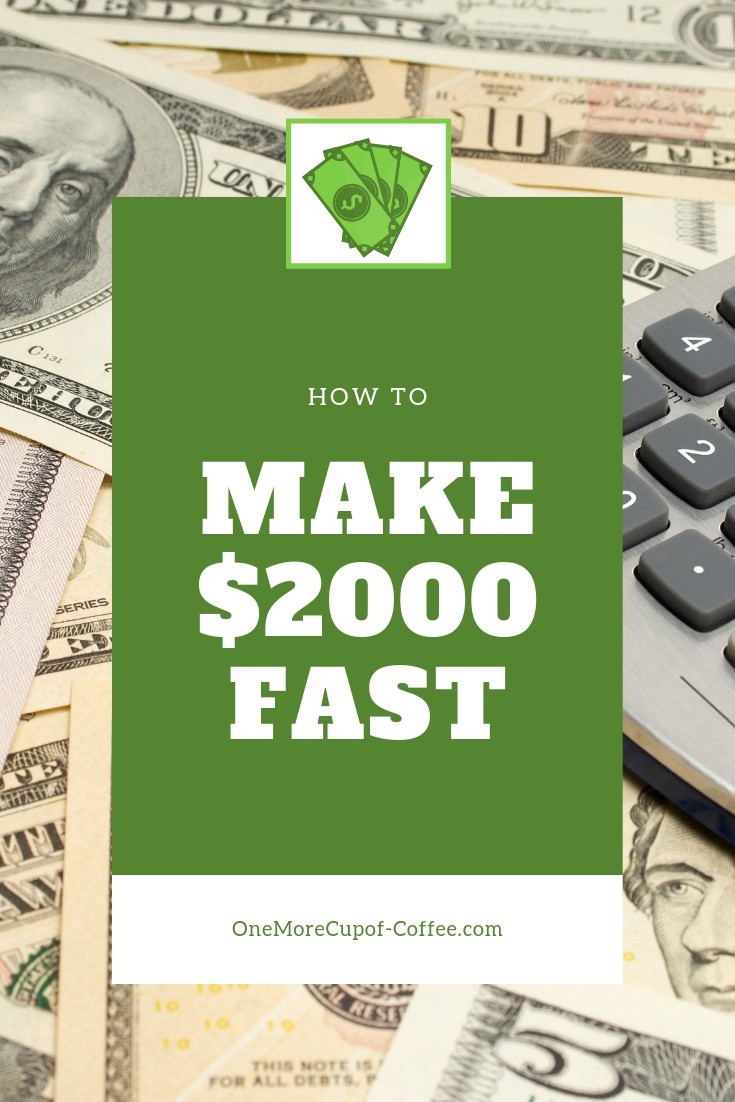 Some random ideas of how to generate $2,000 USD in a relatively short period of time
We've all been tight for money at one time or another. Maybe you've got a gap in your finances or need to make a big one-off purchase that just can't wait. Making $2,000 fast isn't easy, but it can be done.
Obviously, when trying to make this sort of money, "quickly" and "easily", sourcing two grand is going to be different from two hundred. You're either going to have to work your ass off if you want to get paid in a couple days, or rethink what fast means.
There are a few good options here that could get you that money within a few weeks, and a couple that might even help you get it on the same day if you are lucky. It just depends on what skills you have, what you're willing to do for the money, what tools you possess, as well as where you live.
While some of these tips require a particular talent or skill – others just require some hard work and determination.
Personally, I used this method to earn over two grand online within a span of about six months. It took a lot of work, but the work eventually paid off. You might be looking for getting the money much faster, like before next week to pay rent. I'll tell you straight up – if you need that much money that fast, you're going to have to work more hours or sell something.
But if you have a slightly longer horizon in mind, like a couple of months, then your options open up a bit more to something like starting a side business in the evenings and weekends.
How To Make $2000 Fast
Selling Your Stuff Is The Fastest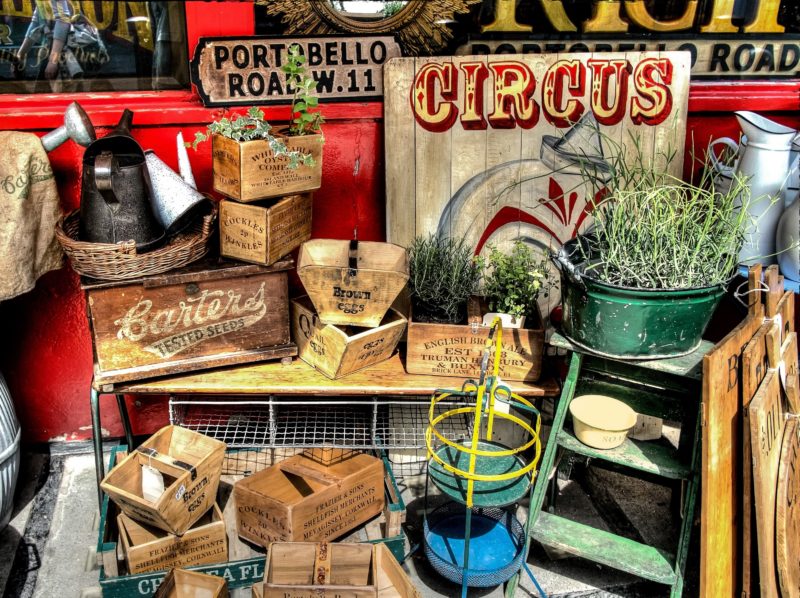 Probably the simplest way to make money quickly if you need it is to sell something you already own. While you might not want to part with something expensive – it depends on how much you really need that money.
The best thing about selling is that it's reasonably simple and quick. Actually, one of these ideas in particular could get you that money on the same day.
Sell Stuff Through Apps
This will be a pain unless you have a couple of nice furniture items or machines around the home you want to sell. Apps like Letgo or Decluttr give you the chance to sell your items through your smartphone and earn money pretty quickly.
However, you need to deal with people which can be frustrating. I sold some slow cookers and some old PEZ dispensers on Letgo last year and it took a lot of time dealing with irresponsible parties (no-shows and people coming late), plus everyone wants to negotiate.
If you're selling some old kitchen items or unwanted stuff in your closet, it'll take a good amount of junk to reach your $2k goal. However, a $500 couch and a $200 mower could get you pretty close, pretty fast.
Just don't sell anything you need to maintain your home! If you're living in a small apartment and haven't been collecting life's junk for the past 10 years, this might be a difficult option.
Sell Your Home
Again this method might necessarily be the quickest – it could be a pretty easy way to free up a large amount of money like $2,000. But it's not a decision to be taken lightly.
You have to decide how much you really need that money and if selling your home is worth it, as well as if you're going to purchase another property or rent again (or move in with someone you know).
While you should already have $2,000 worth of equity in your property, selling it is going to cost money. You'll probably end up paying much more than $2,000 just in fees and moving costs.
But if you need to free up some cash, it might be one of the only options available to you.
Of course, you'll still need somewhere to live. You might choose to rent, but simply downsizing is also an option. Downsizing actually has emotional and practical advantages. Some people find that their lives become less stressful after they downsize and that ongoing bills are lower too.
Sell Your Car
Selling your car or vehicle is one of the best ways to get quick and easy money. Unlike selling your home, it's actually a much quicker option. While you could sell your car online or with other trade magazines in a private sale, this could take a few weeks. You've got to wait for people to arrange viewings and then actually make a sale.
If you really need that money quickly – the best way is to take your car to a dealer and sell directly to trade. There's normally always a buyer for the right car at the right price. You could actually get your cash instantly on the same day – so this option really is one of the quickest ways to actually get your money.
Be prepared to accept a price that's slightly lower than you might get in a private sale (and less than you might think the car is worth). That's because the dealer needs to make a profit too. While you might not get the best price – you will get your money quickly, so this is a viable option.
Selling A Car (Or Another Vehicle)
You don't actually need to sell your own vehicle to make money. Some people end up flipping vehicles instead. This means that they're selling the vehicles at a higher price than they pay.
To make this work, you'll need a strategy. One option is to look for cars that need repairs or other improvements (like panel beating work). If you can make these changes yourself, or outsource the work cheaply to someone else, then you could turn a decent profit on the sale.
You probably won't earn as much as if you sold your own car – as you need to buy a vehicle before you sell it on. Still, the income potential is certainly there.
You're not limited to cars either. The same techniques could work for other vehicles too, like tractors. Just make sure that you know the field before you get involved. Check out any relevant local laws too.
Renting Out Your Stuff For Quick Cash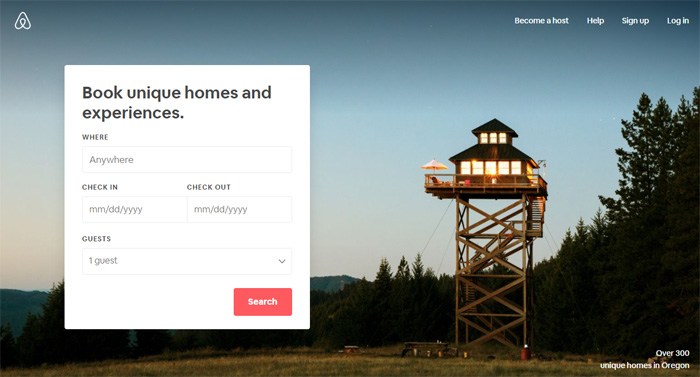 If you've got something of value that you either can't or don't want to sell – you might be able to rent it out.
Rent Out Your Entire Home
This is a good option if you've got somewhere else to stay for a while. Try moving in with a friend and sleeping on their couch while renting out your own property. While this could be uncomfortable, it's a relatively easy way to make a few thousand dollars.
Sites like AirBnB can help you rent your property out, or you could try local short-term letting agents. It could take a few weeks to list your property and start getting bookings. However, once that's done, you might be able to get the money you need in a couple of months.
To get bookings quicker, try lowering your prices to beat some of the competition. If you don't have somewhere else to stay – you could simply move to a cheaper apartment and save on rent yourself, but this will only work if you're near the end of your lease (or on a short-term rental plan). Make sure you've got good insurance before renting your property out.
You could also rent out space to a local business or other organization rather than a private renter – but this depends on the sort of property you've got and what sort of demand there is for it.
One good way to make some quick money renting without waiting for sites like AirBnB is to simply ask around friends and family and see if they need somewhere to stay or know anybody who does. Doing so might increase the chances of getting a good renter too, although nothing is guaranteed.
Rent Out Your Car
While most car rentals are done through established companies – there is a growing market for private peer-to-peer car renting. Especially in certain locations or for certain types of vehicles.
If you can't got without your vehicle for a long period but don't need it immediately, you might be able to rent it out. The reality of this option is that it could take a while to get your money. You'll have to get registered and wait for bookings.
Even if you get bookings quickly, this isn't a super-quick earner and could need a couple of months to hit that $2,000. There are a few new apps that help get your renters, but again – a good way to cut out the middle man is to simply rent to someone you know, so ask around.
Rent Another Vehicle
The income you can make from renting is pretty surprising. Honestly, if an item is in demand, you can probably make some money by renting it out.
But, we're talking about earning $2,000 here, so let's not nickel and dime things. Some of the best rental money comes from renting out vehicles, especially ones that are valuable.
For example, there are sites that allow you to earn by renting out RVs, boats and even planes! It's easy to see how such processes would get profitable fast.
Rent Out Space
You can also rent out physical space, such as office space, storage space or space for events. There are various apps and services that can make these processes easier. Not only do they help to match you with clients, but they also have insurance so that you are protected.
The amount that you earn will strongly depend on the type of space that you're renting and how long the rental is for. You'll often find that retail spaces are the most profitable, along with those that are very specialized.
Skill Based Ways To Make Money (AKA Get A Side Gig)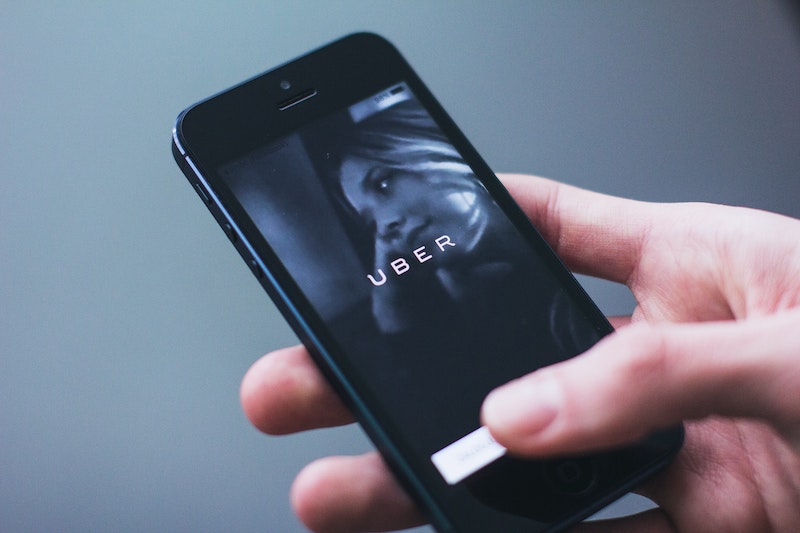 If you don't have something valuable that you want to rent out or sell – you might have a skill that you can make money from instead. Some of these don't require a particular talent, but the determination to work hard and earn the money you need.
While you might already have a job, some of these ideas can be done in the evenings or at weekends to fit alongside your current employment.
Become An Uber Driver
You've probably heard of Uber by now. While it might be a bit controversial – it's actually a great way to make some side money (or even as a replacement for your main job). Signing up and getting started is easy, but your ability to get regular clients quickly and easily will depend on your feedback score, as well as your location.
Make sure you offer a good service so that you get a good rating and can get new clients more quickly. You might have to drop prices to start with so that you can start getting clients.
You could make $2,000 within a month or two of part-time Uber work in the right location. Make sure you're allowed to do this in your area, as some locations have started to ban Uber.
You could also look into other related services. Lyft is Uber's largest rideshare competitor, but there are other small services too. Some of these are local and may be more difficult to find and apply for. Even so, local services have their advantages and some may treat workers better than Uber.
Trade Stocks Online
This one is only recommended if you've already got a good background in finance and know what you're doing. Many people get into this sort of thing thinking they can make some money, but end up losing it.
Penny stocks are a great example of people losing their ass. If you don't already know what you're doing, this could be you.
It's also easy to get caught up in scams like binary options.
However, if you know what you're doing – trading stocks, or even cryptocurrency could be a viable option if you're careful. Like most investments, the ones that could get you more money quickly are normally the higher risk ones – they might get you some quick cash but they could also lose you a lot in the same timeframe.
Most sensible investments require a large outlay of cash to earn a reasonable percentage back unless you are using high leverage equities, in which case you can also actually lose more money than you invested. This is a high risk venture!
Work For A Delivery Business
There are normally lots of local delivery businesses looking for new drivers or door-to-door delivery people. If you've got your own car, this could put you in a good position.
Many of these roles can fit around other jobs and be completed at the weekend or in evenings. Other than a bit of local knowledge and the willingness to put the hours in, these jobs are normally quite easy to get.
As well as local parcel delivery, you could also get into door-to-door leaflet delivery. Again, this is a relatively flexible and easy job to get – and you don't need a vehicle for it either.
One obvious way to get this type of gig is to look at some gig economy jobs. You can try food delivery like Uber Eats, Door Dash, or go with general package delivery for places like Amazon Flex.
Join A Medical Trial
The pay rate on medical trials can vary greatly, but there are some you can do for around $2,000. While this is the higher end of the scale, it could be an easy and efficient way to make the money you're looking for.
Medical trials aren't without risk. While most of them pass of incident free, you're risking your health and wellbeing by joining one. Decide if this is worth it to you.
For this sort of money, you may be joining a riskier trial – or one that requires you to move to a facility for a couple of weeks to be monitored full-time. Such trials aren't for everyone but they can be a great option for someone who needs some quick money. While they do have risks, they're normally easy to complete on a day-to-day basis.
If you don't mind taking more time to hit the $2,000 mark, you could focus on low risk trials only, combined with other approaches for making money.
Get Some Day Labor
There are many ways to simply turn up and do a good days work. While this used to be easier, there should still be some locations in your area where you can turn up to do some day labor. There are also now a few online services that help find people casual and short-term day work.
While you could do some of this at the weekends, this is only normally an option during working days, meaning it might not fit around other roles.
It's also normally physically demanding labor, and could either be on a busy construction site or be involved with other hard work. So this is obviously only right for certain people – but it could be a good option for you. If you work hard enough, you could get the money you need within a few weeks.
Get A Temp Job
If you think about it, one of the most straightforward ways to make more money is to simply earn more. The problem with getting long-term jobs is that they take a lot of effort and time before you can get started. Instead of trying to get a better main job, you could just fit another temp one around it.
The best thing about some of these jobs is that they hire straight away. Try looking at local temping agencies (either online or otherwise) and see if there's something you can get quickly and easily. If you've already got a day job, you could try evening work.
The site Flex Jobs is one interesting place where you might be able to find this type of work. Just make sure that you screen any opportunities carefully. Even the most reliable site isn't accurate all of the time.
Officiate Weddings
Did you know that wedding officiants get paid for conducting services? Sure, some of them do service for free as a gift to the family, but many more charge a fee for each ceremony.
The amount you earn would often be low at the beginning, perhaps $50 or $100 for a ceremony. Keeping the fee low initially is important, as you need to attract interest.
Consider working for friends or family members first, as they are more likely to trust you with the role, even if you haven't conducted many weddings before. You can increase the amount that you charge as your reputation improves.
A particularly cool thing is that becoming a wedding officiant isn't a complicated process. You'll often be paying less than $100 in fees and the amount of legwork might be limited too.
Don't worry if charging clients $50 to $100 per ceremony sounds low – that's just the starting rate. Some officiants get to the point of charging $300 to $500, if not more.
One way to increase your income is to focus on non-traditional weddings. Most wedding officiants take traditional approaches, but demand for non-traditional officiants is high. Tapping into this demand is a great way to increase your income potential.
Legit Business Ideas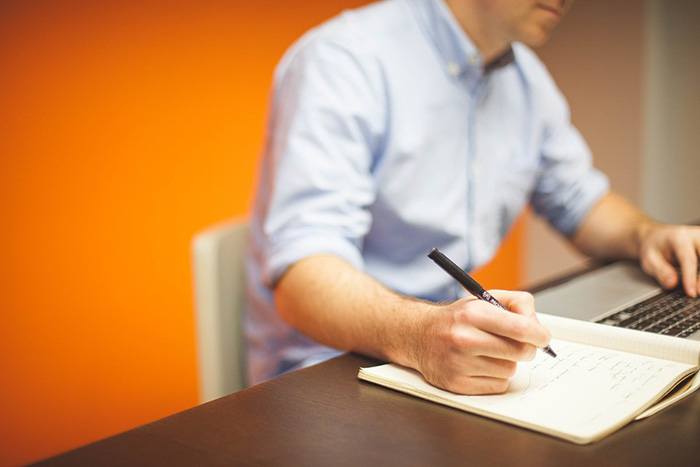 Start a Scrap Metal Business
Scrap metal has got much more expensive in recent years, and that means there's money to be made from it. If you've already got a ton of scrap metal, you could have enough to scrap already.
However, the reality is that most people don't have this sort of metal lying around – but you can still make money in this industry.
A small scrap metal business is quick and easy to start up and doesn't require a large amount of overhead to start. You can simply start buying scrap and selling it at a higher price.
One thing you probably will need for this to work is a van, truck, or another large vehicle capable of transporting heavy items like metal. That's how you add value, as most local people know their value is worth something but can't move it. You either buy it from them cheaply, or offer a cut of the sale price for transporting it.
You can get started without your own premises or an established business name as this is a simple cash-in-hand type of work. Simply start visiting local businesses and ask them directly if they have any scrap metal they no longer need. Some might even let you take away items for free, just for disposing of them.
Start A Web Design Business
At the other end of the scale, this 21st-century business is a viable option for those looking for some quick cash. It could also turn into a sustainable long-term side earner (or your main income).
While you can find clients online, one good tip with this is to get out into your local area and try and find clients who don't already have a web presence.
Try looking at Google Maps and finding local businesses that are listed without a website. Approach them directly (in person if you can).
These businesses will probably already know they should have a website, but haven't been completely convinced yet. They also might not have been approached by someone local in person (that's why this method works so well).
You can also be competitive on price – you aren't trying to compete with big design firms offering a bespoke, high-end site.
You could throw something up in a day or two on WordPress that some local businesses would be more than happy with paying around $200 for. You only need ten local clients like that to make your money, and if it goes well, it could be a sustainable income for you.
Start A Cleaning Business
Again, there's normally always someone in the local area that needs some cleaning doing. If you're willing to put the work in, you can do this sort of job yourself without a huge barrier to entry.
You only need yourself and a few basic cleaning products. The main limit to making some quick money doing this is down to how quickly you can get clients. Try asking around and offering some reduced prices to get people interested.
Start A Removal Business
This is another one that works well if you've got your own van or truck. Moving is expensive, and some people get to the point where they're desperate for help because they've left arranging this to the last minute.
Again, making money helping people move comes down to getting clients quickly and easily – so if you don't want to advertise extensively (this can work well in the local area), try this simple tip: Go to people who either have "for sale" or "sold" signs in their front lawn (or at the front of their property).
These are people who could very much need your services. Make sure you've got a business card or professional leaflet and you could drum up a fair amount of business this way (if you're willing to put the legwork in). You could make that $2,000 with just four or five good clients.
Start A DIY Business
Again, ask around the local area to see if people need jobs done. This is another simple side earner that can fit around other jobs and be done in the weekends or evenings.
It also has a low barrier to entry and is a simple cash-in-hand business. Try local advert boards or simply asking around if people need any work done.
Start An Amazon FBA Business
Another business angle to consider is Amazon FBA. This is a program designed to support people who are selling products on Amazon. Basically, Amazon FBA allows you to streamline your approach and take advantage of Amazon's various processes, as well as their warehouse space.
There are many tutorials and videos about how to get started with Amazon FBA and we've even covered it on this blog as well. The process is also straightforward enough that you could figure it out by reading the information that Amazon provides.
But, being successful with Amazon FBA involves some planning. You need to figure out types of products that you can sell and actually turn a profit on.
In many ways, this is the hardest part. You need products that will reliably sell and ones where the competition isn't too fierce. If you get it right, Amazon FBA can be a very effective tool.
Become A Network Marketer
Network marketing companies are another way to earn (like Avon, Amway and the like). There are many different examples of these now, including areas like jewelry and cosmetics. To earn $2,000 (or more) with a company like this, you'd need to make substantial sales regularly and/or build a successful team.
Both angles are possible and some people are very successful in the network marketing field. This can also be a good option if you want something flexible, especially if you have a large social network.
But, it's critical that you choose the company carefully and research well. Some companies have high ongoing requirements, while others promote products that simply don't sell well.
In fact, some people even end up in debt with such companies, as there is often pressure to buy more products than you are selling.
Start An Etsy Business
Etsy is more than just a way to make a little bit of money on the side. The website can also be a tool for developing a successful long-term business, selling products that you make yourself.
To do this successfully, you need to approach the idea like a business. This includes taking the time to research your competition and plan strategies.
For example, you're not going to get far if you're selling the same basic products that a hundred other people are selling. Instead, you need something unique or an unusual way of marketing.
One potential approach is to create something very specialized. This may mean that you're targeting a narrower audience – but one that relatively few other sellers focus on.
You can also take advantage of tools like social media and your own website to market your products effectively. As with any business, earning $2,000 on Etsy is going to take a bit of time but it is achievable.
Start A Street Food Business
While this one is slightly harder to set up, it could be a great choice for someone who's passionate about food and has a good idea. There are tons of different successful food vans these days, so try thinking outside the box a bit. Make sure you've got local food safety regulations sorted (and any other licenses you need).
This can be done at the weekend alongside other work, but the main factor in determining how easily you can make the money is the sort of pitches you get. Some food vans stick to one busy area – which is what you'll be looking for. Somewhere with a lot of foot traffic. You could also try weekend events like festivals and other food markets (farmers markets, etc).
Cook For Other People
Street food isn't the only angle to take if you enjoy food. You could also consider cooking from home. Once again, you'll need to make sure that you are acting within the law, but at least the startup processes aren't as complicated.
One technique to earn from cooking at home is to host dinner parties. You can charge per seat. The fee needs to be high enough that you will easily turn a profit, even if some people end up being no-shows.
Another idea is to sell home cooked dinners. The difference would be that this time you're not providing a full experience. Instead, the focus is on the food itself. You might even be delivering it to the client.
Demand for this type of service is surprisingly high. Some people don't have the time (or skills) to cook healthy meals for themselves. Others cannot do so for another reason, such as disability.
There are already many services that provide either meal kits or fully cooked meals. The problem is that these aren't very personal. The food isn't always that appealing either.
Many people would find a home cooked meal by someone in their local area much more appealing.
This way of earning is appealing as it is a repeat business. If customers are happy with what you offer, they're likely to keep wanting food from you.
Be A Freelancer
Freelancing basically means that you're selling your skills without working for a single employer. Freelancers tend to have multiple clients at once. Some of these may be for the short-term only, while others may stick around.
Freelance writing is probably the most popular freelancing approach, partly because most people can write. There is also high demand for quality writing and many different freelance writing side hustles that you can choose from.
Being a freelance graphic artist is a common idea too. You might choose to specialize in a particular type of service or take a broader approach.
You can freelance offline, online or both – and each approach has its advantages. For example, freelancing online gives you access to a broad audience and many services to help you connect with them (like UpWork).
On the other hand, there is a lot of competition online, so it can take quite some time to get traction with your business.
This is where the local approach can be powerful. Small businesses often rely on recommendations and networking, rather than choosing the absolute best service for their money.
You also have the chance to directly approach a local business. You could pitch specific services to them based on their needs, such as designing a stunning menu for a local restaurant.
Borrowing Money Might Be An Option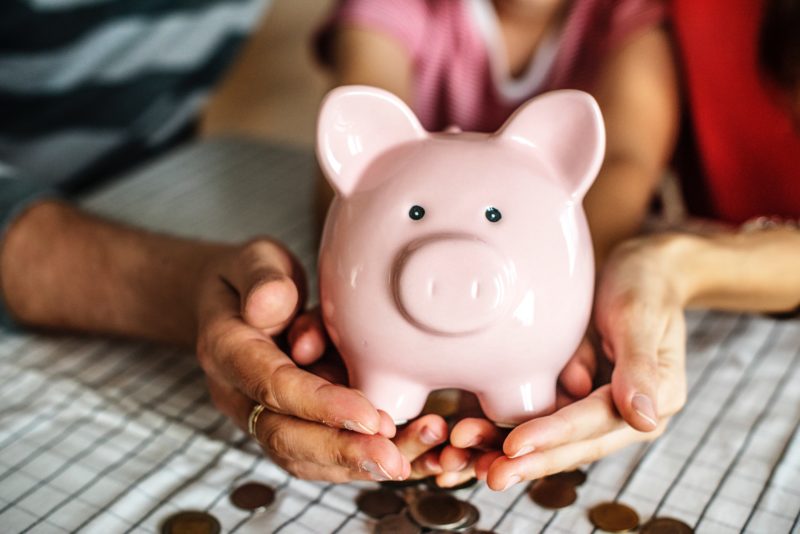 If none of these other ideas work for you, you could simply borrow the money.
Re-Mortgage Your House
You should be able to free up $2,000 worth of equity in your home relatively easily, but it's still a big decision to take. If none of these other ideas work for you – then it might be the only option.
Get A Bank Loan
Bank loans are still relatively easy ways to get some money, and get that money quickly. You will have to meet a few financial checks to make sure you can be loaned to, but this is still a good option. Just make sure you know how much you've got to pay back, and when you've got to do it by.
Get A Pay-Day Loan
Pay-day loans have become more and more popular in recent years. The best thing about these is that you normally get the money straight away, so they're a good option for those who need the money quickly.
However, the interest rates with these are even higher than with bank loans, so make sure you've checked all the small print and that you pay back on time. Missing deadlines with this could see you get into even more debt.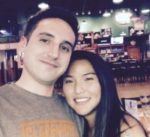 Nathaniell
What's up ladies and dudes! Great to finally meet you, and I hope you enjoyed this post. My name is Nathaniell and I'm the owner of One More Cup of Coffee. I started my first online business in 2010 promoting computer software and now I help newbies start their own businesses. Sign up for my #1 recommended training course and learn how to start your business for FREE!
Reader Interactions