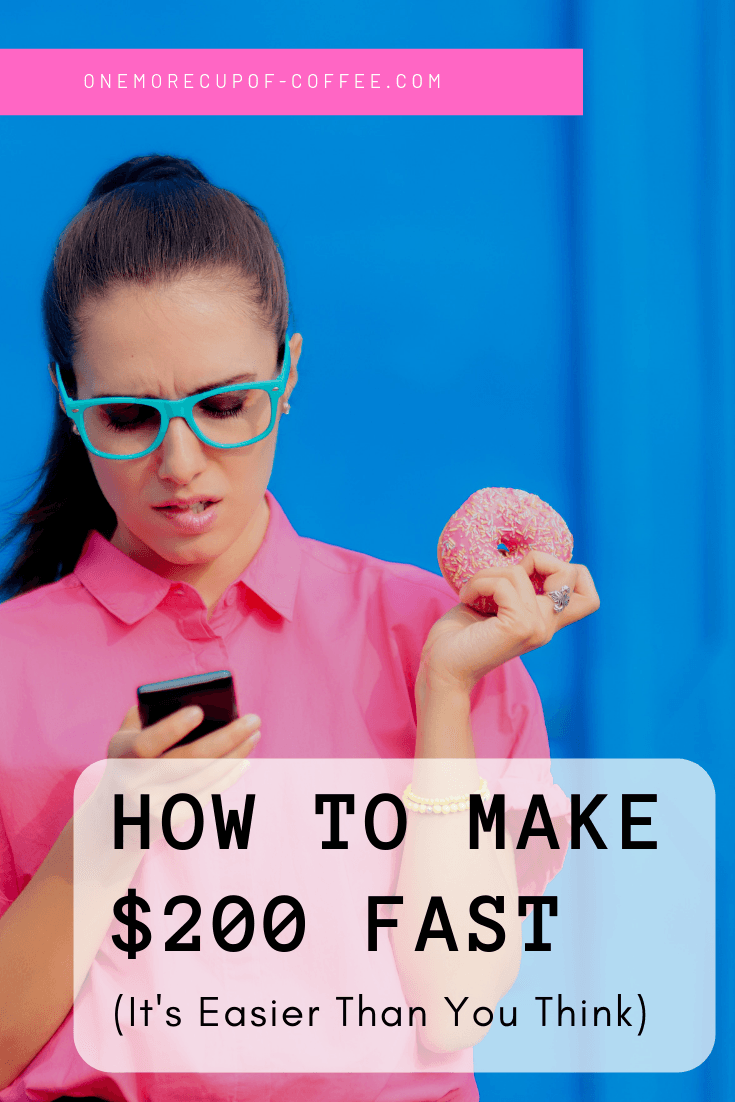 If you're looking for a quick way to make $200, this article is for you! Sometimes, we all find ourselves in a quick fix and in desperate need of some fast cash. Thankfully – in this day and age, getting it might not be as difficult as it once was.
There are actually quite a few angles that could help you get that money faster than you think, and we're going to look at them. Some of the ones featured in this list will be new to you, while others may seem very familiar. Still, even the familiar ones have potential.
With the advent and rise of the internet, there are tons of new avenues for making a quick buck or two. Not all of these ideas are online, though – there are still a few tried and tested methods that have worked as way of getting quick money for decades, and continue to do so.
While a few of these ideas will need a specific talent or skill, most of them are open to all. You might need to sell something, or just be willing to put in some hard work to get your money. While getting $200 "quickly" might not be as fast as getting smaller amounts – you could still do it within a couple of days.
If you keep finding yourself in a position where you need money desperately, you might need to take a step back and have a look at your wider finances and the way you budget for things long-term. However, if you just need that $200 for a one-off expense, one of these tips could be for you.
How To Make $200 Fast
Selling, Reselling, Renting
Selling something you already own is probably one of the most tried-and-tested ways to make a bit of money. You'll obviously need something valuable, or the skill to create something people will be willing to spend money on – but you could get your money reasonably quickly if you sell the right thing in the right place.
Sell Your Car
If you've got an old vehicle you no longer need – try selling it. Cars cost money, even if you've already paid for it. Selling your car and walking to work could give you the money you need and save you more in the long-run.
Depending on your car, you should be able to sell it quickly and easily for $200 – and probably even for much more. Simply go to a dealer or try one of those online car-buying services and you could get your money on the same day.
If you're willing to wait a bit longer, you could try advertising it yourself in classified adverts – but this could take weeks to find a buyer. You will get a bit less money from a dealer, but you'll get it straight away.
Sell Old Items Online
If you've got something that other people want, you can sell it with relative ease online. Whether you're using person-to-person sales sites like Craigslist or online auctions like eBay, there's normally a demand for almost any item.
Sites like eBay have a huge marketplace with tons of visitors, meaning there's a market for a wide range of stuff. You could sell your old DVDs, furniture, or practically anything you can think of.
There is one downside to selling online – you probably won't get your money today. While there is a huge demand, you'll normally have to wait a while for someone to buy (and your money to clear).
This means there are faster options out there. However, if you're willing to wait, you could get a good price for your old stuff.
Alternatively, you could leverage the internet to make local sales. For example, Facebook Marketplace and Craigslist can both help you to reach a wide audience. If you have interesting products at a good price, you could easily make a sale the same day that you create the listing.
You can increase the speed of your sale further by compromising on the price. For example, I sold a PS4 and some games through Facebook Marketplace for much less than they were worth. But, it was very easy to get someone to come and pick them up before the end of the day – so the process was well-worth it for me.
Buy And Resell From Second Hand Stores
This one requires a little investment and some research. The basic idea is that second hand stores often sell items for a fraction of what they're worth.
After all, the people doing the pricing often don't know what is rare and what isn't. You can potentially turn a large profit by knowing what is valuable and keeping an eye on what stores are selling.
One example is board games. Many of the older board games are worth more than you would expect, even if they're used. Some games regularly go for $200 or $300 used and much more than that new. If you focused just on games, you could easily research which ones are valuable and simply keep an eye out for them.
When you do find one, you could resell on eBay, Craigslist or on a specialized site. A single good find might net you $200 profit. But, even if you only make $20 per sale, your income could quickly add up.
Buy And Resell Other Items
To make money with sales, you simply need to be selling items for more than what you paid. Second hand stores are one way to source products at a low enough price, but there are other approaches too.
One option is to buy items in bulk and sell them individually. Such a strategy could be followed locally or online. As a simple example, how about buying a bulk pack of energy drinks at Costco or somewhere similar and then selling these individually at college during exam time?
Other types of drink, like soda or iced tea could be popular at local events. You wouldn't need to price the items high to turn a profit.
Making this type of sale locally could be more powerful than online. Sure, working online gives you access to a larger audience, but you're competing against many other people who know how to find the best discounts.
I've also seen far too many authors recommending that you buy wholesale products online and them sell them through Amazon FBA. That style can work, but it can also go wrong very easily. There's a significant risk that you would end up with a large amount of products that simply do not sell.
The other angle is to buy products from sites like Wish. You're often getting unusual items at an incredibly low price. Sometimes you only need to pay shipping for the item and nothing more.
Anyone can use the site, but many people don't – which creates a perfect opportunity for making some money. Look for inexpensive items that would be appealing to the right audience. For example, fantasy jewelry often sells well at local markets. You could even use services like Facebook Marketplace to make sales.
Sell Your Old Gold
You've probably seen more and more of those "cash for gold" services in recent years. If you want some quick cash, they're one of the best ways to convert unwanted jewelry into the money you need.
You can either find bricks and mortar gold shops in your local area or use an online service. You're not limited to jewelry either. You might choose to sell other items that contain gold instead.
The best thing about these shops is that you can get the money straight away, so it really is one of the quickest ways to make that $200. However, you'll be offered a price that's probably way lower than what you think the items are worth.
Many of these stores will be scrapping your gold for scrap value, so you won't even get that. if your item has any other design value, this probably isn't the place to sell it – but it might be necessary if you need the money fast.
Sell Your Hair
You can earn a surprising amount of money by selling your hair, particularly through the site Hairsellon. Listings often go for $200 or more and it isn't unusual to see ones above $400.
The amount you earn is based on various factors, including the length and shade of your hair, along with how it has been cared for. As a result, this way to earn will mostly just apply to females with long hair.
Because the sales are based on length, you wouldn't be able to make money from the site very often. Even so, it is an interesting option, especially if your hair is in high demand. You can check out the listings for an idea about what your hair is likely to be worth.
Rent A Room
If you've got a property in a desirable location, or somewhere with lots of demand – you could try renting it. You could actually get that money back for a one or two-night stay.
Finding someone to rent your room might not be straightforward, and you might have to wait a while for bookings to come through on sites like AirBnB. However, this could be a long-term side earner that makes you even more down the line.
If you don't want to wait, you could ask friends or family if they know anyone who needs a room more immediately. This means you could get the cash straight away rather than waiting for traditional bookings
Rent Out A Vehicle
Renting vehicles is another good way to earn, especially if you have something that you're not using. Cars are the most obvious choice and services like Maven, Turo and Getaround can make lending your car a breeze. You don't need to have it available all of the time either – you can pick and choose the hours.
Other vehicles can be good sources of rental income too. If you happen to have one, you can even rent out an airplane or boat. Smaller vehicles can be rented out too, like watercraft, RVs, campervans and even bikes.
Rent Out Your Stuff
Items can be rented out as well. There are fewer specialized services for this approach, although the site Fat Llama can be used to out most types of items.
The one exception is clothing. There are multiple apps that support clothing rentals, including Rent My Wardrobe, Style Lend and The Volte.
You could also get creative and advertise in your local area. For example, many people would love to rent out a musical instrument.
Sell An Account
Digital accounts are easily overlooked because you can't simply list an account on eBay (selling accounts is often against the terms and conditions of the parent company too). Even so, the right account could easily make you $200.
The most common approach would be accounts for online games, such as World of Warcraft. There's already a market for digital items from these games, but a full account can be even more powerful.
In particular, accounts can contain bound items, achievements and high-level characters – all of which are desirable to the right audience.
The trick is to find a way to actually sell the account. Most companies discourage account selling. Some of them, like World of Warcraft, have many processes that try to stamp out account sales entirely. Other games aren't nearly as strict.
You're not limited to online games either. Some other types of accounts will sell well, such as one that contains a variety of digital games.
Skill (Or Just Sell Your Body)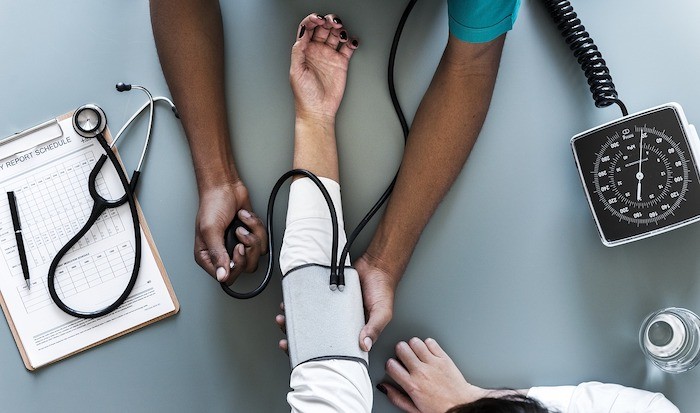 Is being alive a skill? In my world it is. These are some skills you might be able to market, and even if you're completely useless, you can always just sell your body to the medical research community.
Join a Medical Trial
This one might not be instant, but it could pay way more than the $200 you're looking for. Medical trials are always looking for volunteers, so if you're in the right location, this option could be for you.
You're going to have to think about this one carefully – medical trials are not risk free. While most go off without any issues, some don't. Make sure you're aware of all the risks before agreeing to do a medical trial.
You could also be a medical writer, and earn some money writing.
Do Some DIY Or Odd-Jobs
There's a good chance someone you know needs something doing. They might even have been looking for a handyman or someone who can do a specific job for them for a while.
Whether it's mowing the lawn, clearing a yard or washing windows – you could be the person they're looking for.
While finding other clients for this sort of thing might take time, the best way to make some quick cash with DIY is doing it for friends and family. You could make that $200 from a couple of days' work – it could even be something you can fit in at the weekend.
You can also turn to apps like TaskRabbit to help you find clients. You won't earn as much through an app, as they take a cut and may limit the amount that you can charge. Still, apps can be perfect if you're struggling to find clients on your own.
Be an Overnight Caregiver
There is often demand for overnight caregivers, particularly for seniors. This role typically staying with the senior overnight and making sure they're okay. In some cases, you may have to perform tasks for them, such as cooking or helping them to bathe. But, you'll often just need to be there to ensure that nothing happens.
There are various ways to find this type of work. Some companies provide caregiver services and regularly higher staff members. Sites like Care.com are another angle to consider. Families also hire caregivers directly, so you could advertise your services locally.
However, communication is important in this role. You need to be clear about what you are willing to do and what you are not, right from the beginning. It's critical that you and the family are on the same page before you start doing any work. As always, you'll need to check into local laws too.
Perform on the Street
You're going to need to be talented for this one – so it's not one for everyone. But if you're got a particular skill, especially one that's music or entertainment based (like juggling) then this could be for you.
If you can find yourself a busy spot with lots of foot traffic, like a shopping area – then you could make that $200 in a few hours.
Obviously, you're going to need to be good enough for people to actually give you money, as well as having enough confidence to actually perform in public. You'll also need to make sure you're not breaking any local laws and that you aren't encroaching on an existing performer's spot.
Be A Professional Cuddler
Professional cuddling is an especially interesting way to make money. It could easily be a profitable side hustle for the right person, especially as the focus is on platonic cuddling (so, there's nothing sexual to worry about).
Cuddling sessions can be expensive, which is good news for anyone hoping to make money. For example, the service cuddliest.com charges $80 per hour for cuddling sessions. That site has a strong therapeutic focus and teachers cuddlers how to provide emotional support during the process.
You may also be able to have overnight cuddling sessions (which are still entirely platonic!). You could easily get $200 from such a session, even if the service that you're going through takes a fee.
Teach A Class
People are often more interested in learning than they are in products – and there are countless classes that you can teach. Pick something that you're skilled in, that other people might be interested in as well.
The most common example is music lessons (perfect for all the musicians out there). But, you really can focus on anything. Crafts often work well, along with topics like teaching another language or even teaching public speaking skills.
Classes also work well because you can charge per participant. You could make $200 simply by charging $50 a person and having a class of four. Or, charge $20 each and have a class of ten.
Participate in Market Research
There are a number of market research groups that are looking for members of the public to help with their research. These can actually pay well, and the work is straightforward and normally simply requires you to give your honest opinion on their products.
However, getting this sort of gig isn't that straightforward and you might have to wait a while – so there are quicker methods out there.
Try Some Freelance Writing
Freelance writing isn't always a fast way to make money. Developing a customer base takes time and the competition can be fierce. But, there are ways to earn more quickly.
One trick is to undercut the competition. Take freelancing sites, like UpWork, as an example. Many projects don't pay well for the time and many writers will avoid them.
But, if you need money urgently, earning at a lower hourly rate may not be the end of the world. For example, bloggers on such sites might be looking for a collection of 50 articles around a given topic.
I've actually taken on such work at a low rate before because I had the time and the lump sum payment was exactly what I needed. This approach is especially powerful if you're a fast writer and can research well.
Business Ideas For The Modern Economy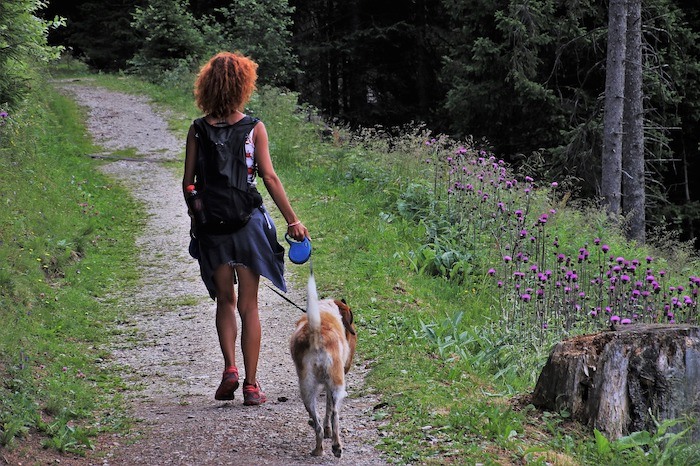 It's crazy how easy it is to make money with side gigs these days. The gig economy is alive and thriving. Earning $200 through Uber or similar apps is a cinch, and there are many websites where you can create your own online business in a matter of minutes.
Create Something Unique to Sell on Etsy
If you haven't heard of Etsy – it's a great marketplace where people create their own unique arts and crafts like jewelry, decorations, and other similar items. If you've got an appropriate talent, it helps connect you with likeminded people and those who might be interested in buying them.
It could be a good long-term money earner or even a business. The one downside is that you won't get the money that quickly. You'll have to market the items and then wait for someone to buy them.
However, you won't need to hold a lot of unwanted stock that could go unsold, as you can make each item as and when someone orders it.
While selling something is easy and quick – not everyone has something they want to get rid of. There are a number of other ways to make money that just require a bit of hard work rather than a physical item to sell.
Create An Online Course
If you're an expert in an area, you can also make money by creating an online course. There are various platforms designed for this goal, including Teachable and Udemy. This isn't an exceptionally fast method, as you need to create the course and then get people to join it. But, it can be a passive way to earn, especially if your course becomes popular.
As a first step, I recommend taking a look at the current courses and keep an eye out for any gaps. Ideally, you want a topic that people are interested in that doesn't have too much competition. If there are hundreds of similar courses out there, your one probably won't get noticed.
Pet Sit Or Walk Some Dogs
If you've got an interest in dogs or other pets, then this could be an ideal, fun way to make a bit of money on the side. More and more people are looking for pet services so they can have their animals looked after while they're at work or busy with something else.
You'll obviously need to be good with animals and have some experience looking after them. if you want to run a sustainable business with continued work, it might take a bit of time and effort to set things up and get established clients.
But if you're just looking for that $200, you could offer your services to friends or family, or ask if they know anyone who needs their dog walked. It might take a few walks to get that $200, but if you can combine a few different dogs at a time – you could earn that amount much more quickly.
Be An Online Graphic Designer
If you have some creative skills, graphic design can be an interesting way to make money. There are various ways to go about this, such as selling graphics as products or selling items with your own graphics on them (Etsy is a great place to do that).
Alternatively, you can sell graphic design as a service. Plenty of people need graphics created for their business or personal needs, so there is a ton of work going around. Fiverr is one place to promote yourself (logo design is one possible angle that you could take), along with sites like Upwork.
This isn't an extremely fast way to earn, as it can take time to develop a client base. Even so, you'll typically get paid once work is done.
So, it doesn't take many clients until you're earning a few hundred dollars regularly. For that matter, you could easily earn that much for one complex project, especially if you market yourself well.
Focus On Offline Graphic Design Instead
The online environment is fantastic for reaching customers, but it's not the only angle that you can take. In-person services can even be more powerful in some situations. After all, local business often relies on word of mouth.
You can simply advertise yourself as a freelance graphic artist (with your own website to showcase your services). But, one of the best ways to get work is to choose particular services and pitch them to local businesses.
Logo design is one such service. When people start out in business, they often don't have the skills to create a good logo themselves or the finances to hire an expert. Some may not even realize the power of having a high-quality logo.
As an independent graphic artist, you can dramatically undercut large print and graphics companies, while still offering a desirable service.
Designing menus for restaurants is another angle to consider. This process could be more complicated than creating a logo, especially as you need to balance images and text to create something that looks great and is functional.
Even so, you don't need to be an expert to make an appealing menu. Simply having graphic design skills and a working knowledge of the right programs would be more than enough. You could also learn any skills that you were missing without many problems.
Menu design will be most appealing to relatively small restaurants, cafes and bars that don't have great menus of their own. You'll need to spend some time hunting around for possible clients, but there are certainly plenty of opportunities out there.
Officiate Weddings
Being a wedding officiant might sound like a very serious job and one that you can't just step into. But actually, you don't even need to belong to a mainstream religion to officiate weddings. Plus, wedding officiants can earn a decent chunk of cash for their services.
The exact requirements will vary from state to state, but you do often need to be a member of the clergy. Don't worry, doing so isn't very difficult and can be fairly inexpensive too.
As a wedding officiant, you could easily make $100 to $200 per ceremony. Some officiants charge more, like $300 to $500. Just be aware that your role is important to the couple involved, so you'll need to take it seriously.
To earn with this gig, it helps to focus on the unconventional. There is no shortage of traditional wedding officiants and you mightn't be able to compete with them.
But, there's growing demand for unusual weddings, including ones that have no link to religion at all. Geek weddings, steampunk weddings, goth weddings… the list goes on.
Make and Sell Homeschooling Resources
This option will only apply to some people, but it can be powerful. Homeschooling is becoming very popular and there is significant demand for tools and resources to make the process easier. After all, homeschooling can often be confusing and somewhat overwhelming.
If you homeschool your own kids and know others who do the same, you could make money by creating resources. There are many different types of things you might create, including lesson plans, resource kits, templates and more.
Basically, anything that you would find useful yourself is something you could potentially sell. Many of these things would be easy to produce in bulk as well.
This could also be something that you offer as a service. Many parents would appreciate anything that helps them to save time. You might not earn $200 from a single sale but you could easily do so by selling multiple products.
Become An Uber Driver
Uber has almost created an industry of self-employed taxi drivers out of nothing (Let's not forget Lyft too!). If you've got a vehicle and are happy to taxi strangers around – this option could be ideal for you. You could make that $200 in a few hours work, or a couple of days at most.
Becoming an Uber driver is an interesting long-term income approach and something that could either be your main job or an excellent side earner. However, it will take a few days to get signed up so it isn't the most immediate option on this list.
Your ability to get clients will also depend on your rating – so you'll need to make sure you offer a good service. You'll also need to make sure Uber driving is allowed in your area – as some locations have banned it.
Make Cooked Meals
While there are many ways to earn with food, cooking full meals for other people is often overlooked. Plenty of large companies take this approach, delivering cooked meals that just need to be reheated, but there aren't that many local services.
The most common example is Meals on Wheels, but Meals on Wheels doesn't appeal to everyone. So, why not take matters into your own hands and earn money with your cooking?
Earning $200 this way wouldn't be very difficult. You would just need two or three clients (perhaps less) who you were delivering dinner to every night. You might even be able to make $200 from a single client if you provided other services too.
Don't want to deliver food? What about cooking at their house?
You could take a meal prep approach, where you would only need an evening (or an afternoon) to prepare meals for the whole week. You could even do so using their groceries, which helps to keep your overheads down.
Borrow Money If You Really Have To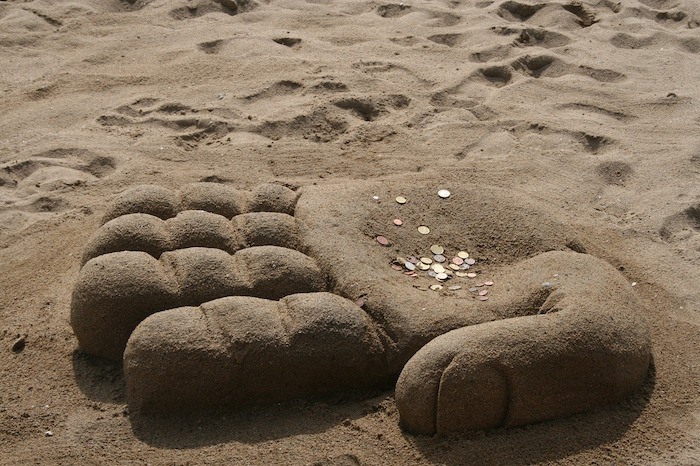 Borrowing is still one of the fastest ways to get money. After all, you don't need to try and sell any products or services. Borrowing $200 isn't as easy as lower figures, but it is still entirely possible.
Just remember that borrowing money isn't the same as earning it. Borrowing is a short-term approach at best. If you find that you need to borrow money regularly, then it's time to address your income and/or your expenses.
Borrow From A Friend (With Interest)
It's never fun to borrow money from a friend, but they'll be more willing to lend money to you if you return it with interest. This creates a win-win scenario where you get the money you need now, and the friend gets something other than just an endorphin rush from being nice.
Trust me. They'll be a lot more receptive to lending money if they can make money off the deal.
Even if you can't repay them more than you borrowed, you can sweeten the deal with favors like cleaning their house, hauling junk away, teaching them something, or some other thing they find valuable. You know your friend better than me. What would they want?
Get a Pay-Day Loan
These services have been growing in recent years – and they're a good option if you need some instant cash and want to borrow it against a future paycheck. You could get the cash in your hand straight away with pay-day loans.
However, the interest rates and late payment penalties are much higher than bank loans, so make sure you've checked all the small print and make sure you pay back on time – or you could spiral into even more debt.
Get A New Credit Card
If you have a decent credit score, you can probably get a new card pretty easily. Banks WANT to lend money to you, because they make money off of it!
If you've already got high credit card debt, a poor credit score, or too many recent credit inquiries, this is not an ideal solution to getting that $200 you need. However, if you can qualify, it's one of the fastest ways to get new money.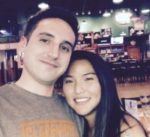 Nathaniell
What's up ladies and dudes! Great to finally meet you, and I hope you enjoyed this post. My name is Nathaniell and I'm the owner of One More Cup of Coffee. I started my first online business in 2010 promoting computer software and now I help newbies start their own businesses. Sign up for my #1 recommended training course and learn how to start your business for FREE!