Sometimes you might find yourself in a tight fix and in desperate need for some quick money. If so, one of these tips might be for you. We're going to look at a number of different ways to make $20 fast – potentially even today.
Not all of these tips will be instant, but many of them could get you that $20 you need either today or within a couple of days.
If you constantly find yourself in need of some quick cash – you might need to look at making some changes to your regular finances and budgeting differently – either by spending less overall or earning more.
These tips aren't necessarily sustainable, but if you find yourself randomly needing some quick cash as a one-off – one of these ideas could be just what you're looking for.
These short-term solutions to coming up with $20 as quickly as possible are sorted into a few different categories – some of them will be based around selling used items or things you create, while others will be associated with providing a service or using a specific talent.
While many of these ideas can be done by anybody – some require a special talent or particular skill. Have a look and see if one of these ideas is for you.
How To Make $20 Fast
Selling Stuff For Instant Money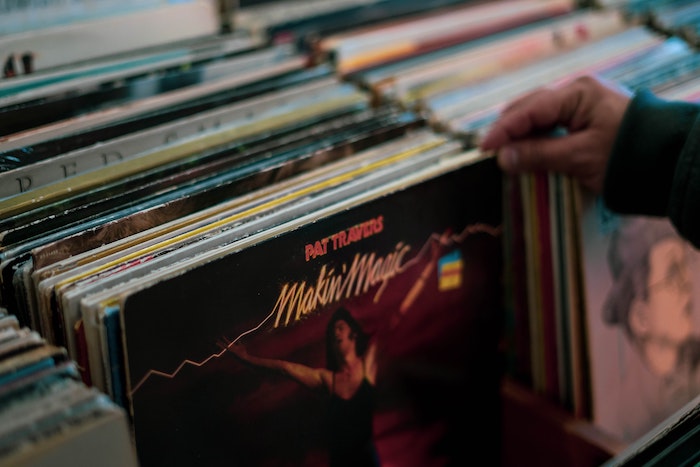 Realistically, if you want money fast, you gotta sell something. This is pretty obvious, right? Still, I wanted to give you some approaches for selling your stuff, since there are a lot of options nowadays.
Trading your stuff for money is truly the fastest way to get paid. Otherwise, as you'll see later in the article in the "services" and "online work" section, you're gonna have to buck up and get to work if you want to get some quick money.
Sell Some Old Items To A Second-Hand Store
There are probably a number of second-hand stores in your local area. One of the most obvious ways to make some quick cash is to simply take old, unwanted items in to the store and sell them.
These stores work best with old video games, CDs, DVDs. You can also sell musical equipment or home entertainment systems like televisions, as well as quality sporting equipment.
One thing to remember with these second-hand stores is that they need to make a profit, so be prepared to be offered an amount that's probably lower than you think the items are worth.
But if you're desperate for the cash, they could be the right choice. You might need to sell 20 DVDs to reach your target (or even more), but if you no longer use them – that might seem acceptable.
Some of these stores will also offer buyback schemes where you can loan them an item for some cash and buy it back at a later date. You'll obviously have to pay more to get the item back, and make sure you get it before the agreed date or they'll then be able to sell it to someone else in store. This works better with larger, more expensive items.
Buy From Second-Hand Stores And Resell
Selling things you already own is one of the simplest ways to earn. But, that only works if you have things to sell that are worth money.
If you don't, you could consider buying and reselling. The idea here is to look for things that are sold for much less than they are actually worth.
A good way to do this is to focus on one or two types of products. This allows you to learn what is valuable and what you need to look for.
One example is books. There is no shortage of books out there but you can make money if you find rare books to sell – like first editions and books that are no longer in print.
You could then resell those books online. If you described them well, it would be fairly easy to find people willing to pay what they're actually worth. It would only take one or two good finds to earn $20 this way – as long as you're prepared to do the initial legwork.
The same techniques apply to many other product types. The most important aspect is finding items that aren't easy to buy
Sell Something At A Busy Event
Whether you're trying to sell used items at a yard sale, flea market or local market, there are tons of different events that you could make some quick and easy cash at. There are normally boot sales most weekends, so you should be able to get that $20 (and more) quickly if you live near one.
You'll normally pay a small fee to enter and for the pitch, so you should probably take a few more items to sell rather than just trying to make a $20 profit.
One trick if you don't really want to sell a load of stuff is to approach existing stall owners with a really great item at an unbeatable price and sell it to them directly rather than opening your own stall.
If you can pitch the right item to the right stall owner you should be able to make that $20 reasonably quickly and easily.
You could also try local food markets and other specialist events if you've got a particular talent or specific item to sell that would sell well at them.
However, these might require more planning than simply turning up and selling, but they could build a long-term, sustainable income rather than just some quick cash.
Sell Items From Wish (Or Similar Sites)
This approach takes a little longer than the previous examples because you need to wait for items to be shipped from overseas. In some cases, you might be waiting months to get what you ordered.
However, the waiting time is passive, it's not like you need to put in work every day.
The basic idea is that sites like Wish (and Flipkart) allow you to purchase items at an incredibly low price. Some items sell for a dollar or two, or even for the price of shipping alone.
While the items aren't always amazing quality, many of them are still appealing. They're also different than what you can find locally, which creates the perfect opportunity for making money.
You could easily spend $20 or $30 on a selection from the site, focusing on items that people might be interested in (like fantasy collectables and jewelry or geek culture stuff). You could then quickly sell the items through services like Facebook Marketplace.
Perhaps you know someone who is having a yard sale or regularly runs a market stall. You might be able to get them to sell your items too. Even if you give them a small cut as an incentive, the process could easily be profitable.
Sell A Gift Card
If you have an unwanted gift card lying around, this can be another quick source of cash. Maybe you got a $20 card for a restaurant that you don't like or $10 for a store that you don't even shop at.
Many of us keep those cards on the off chance that we'll use them. But, let's face it, that's pretty unlikely.
Thankfully, there are various sites that will pay you for those cards. You won't get the face value of the card, of course. But, you can still earn a decent percentage. The site Gift Card Granny is a good place to look, as this compares the prices from places that will buy your cards.
I've also seen some people sell gift cards on Craigslist and simply by advertising locally. That method can work too, although there is more effort involved.
Trade In Your Broken Phone (Or Other Tech)
Trading in a phone is an easy way to earn some extra cash. But, did you know you can do the same with broken devices too?
The site Gazelle is a particularly good option. They focus on reselling old devices and will pay you for many different types of tech.
Gazelle won't accept every device, so you'll need to check on their site to see exactly what they will pay for. But, the site is incredibly easy to use and will tell you what you can get for your tech in its current condition.
Payment is made via check, PayPal or Amazon Gift Card, so the process is nice and easy.
There are also ecoATMs across the United States that operate in the same way. These accept fewer types of devices and don't offer as much money as the website. But, they do pay you immediately, which is a bonus.
Try Selling Door to Door
This one is a bit more extreme and only is right for the right sort of personality. Things like cleaning products and other similar home items sell well door to door.
You'll need to come across as a good salesperson. This option is risky, as you'll annoy some homeowners. You'll also need to make sure you're not breaking any local laws – but if you need that $20 quickly, this might be the option for you.
Use The Decluttr App
There are many apps and websites that aim to make selling items fast and easy, but Decluttr works a little differently than most. Instead of creating listings and helping you to sell items, Decluttr simply gives you estimates and buys the items off you.
Their service mostly focuses on tech and they'll buy a variety of items, including cellphones, CDs, games, books and DVDs (they even have a section for selling Lego!). You simply ship your items to Declutter and get paid the day after they receive your shipment.
Now, let's be clear, you're not going to get a brilliant price for your items with Decluttr. You'll generally get more if you make sales yourself through eBay or something similar.
But, Declutter's simplicity makes it shine. You just need to scan your items and ship them to the company – then you get paid. That's it. No wondering if someone will buy them and no problematic customers to deal with.
Providing Services To Get Paid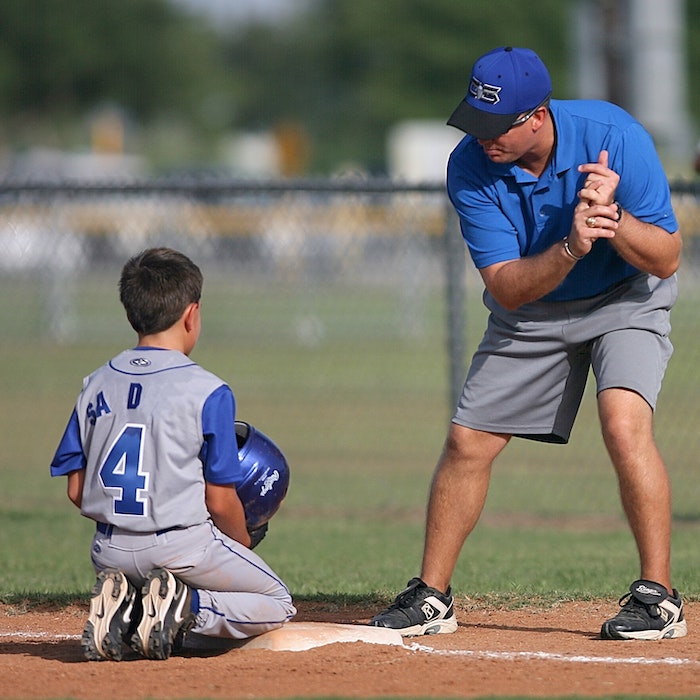 Below are some general ideas which you may have thought of already. My advice is to not necessarily focus on the specifics of the services below, but think about what types of services relate to you.
For example, you might think performing on the street is corny, or not viable in your small town, but what type of local performances could you get paid for?
Maybe you can't play an instrument, but can you set up someone's gear for an open mic night?
There might not be any referee jobs in your area, but could you help with a local little league team on the weekend?
Use these ideas as a jumping-off point for your own research into local side gigs.
Create And Sell Resumes
If you have basic skills with Word (or a similar program) and the ability to learn as you go, you could easily create and sell resumes.
Many of the people who need these don't have any idea how to make them or even where to begin. The demand is often high too and $20 is a low enough fee to get people interested.
You could promote this work in various ways, such as on Craigslist or in local newspapers. You could even pin up flyers or hand out business cards if you wanted to.
However, if you take this approach, make sure people know what to expect up front.
Customers often have unreasonable expectations about what they can get for $20 and it is critical to spell this out. Otherwise, you may have to do an excessive amount of work for your fee.
Design Logos For Local Clients
Logo design is a huge field and many freelance graphic artists compete for customers. But, if you focus on a local audience, logo design can be a great way to turn a quick buck.
While most businesses are going to need some type of logo to get started, many business owners don't have the skills to make one themselves or the money to hire an expert. Some business owners turn to free tools online and end up with a logo that doesn't look very good at all.
You could easily offer them something better and earn yourself some money in the process. The first step might simply be to develop a portfolio, one that showcases the types of logos that you can produce.
For a $20 fee, you'd probably want to keep things simple. Perhaps you would offer to mock up a few designs for the company and then create a final version of the one that they liked the best.
You could also offer a more comprehensive service for a higher fee, like $50 or $100. Regardless of the approach you take, there is certainly money to be made. Just make sure that you're up-front about what you're providing and the amount that you're charging.
Be An Umpire/Referee
Many sports clubs need people to fill various roles, such as being a referee or being involved in the organizational side of things.
In most cases, the pay won't be much but you're often looking at around $10 to $15 per game. The rates may be higher in some areas, especially if there is significant demand.
If you don't see any advertisements, you can always approach local sports clubs and simply ask. There are often many more opportunities than you'll ever see advertised.
Do Some DIY For Someone
If you know someone who needs a quick job done, this could be an easy way to make $20. As around, you'll probably find someone you know who has a quick job that they'd be happy to pay you $20 to do.
As opposed to finding regular work doing DIY, if you're just looking for $20 you might not need to look much further than simply asking friends and family.
Whether it's painting a room or clearing out some old junk, you could earn that $20 for an hour or two's work. You may need to bring your own equipment and have some knowledge of DIY (like experience putting up shelves) for this option to really work.
You don't have to just do things indoors, either. You could clear someone's garage or mow their lawn. This last one might need your own equipment or the use of theirs – but it's reasonably easy to do if you need a few bucks quickly.
Provide Childcare Or Care For Aging Parents
While childcare might be one of the most well-known site hustles out there, it remains a good way to make money. It's especially appealing if you want a fast $20 (or more) as you're typically getting paid in cash at the end of the night.
You're not limited to caring for kids either. Caring for aging parents is another common example. Because we're just talking about a little money, you'd probably be looking at providing care or companionship for a few hours, perhaps while the primary caregiver goes out.
In both cases, you can find work through sites like Care.com or in your local area.
Offer Work Around The Home
Owning or renting a home and property involves a fair amount of work. Many people don't have the time or energy to do everything they want to. That's where you come in.
Tasks like washing windows, gardening, mowing laws, clearing lawns and even doing some cleaning are all relatively easy to complete.
You don't need to offer all of those services, of course. Some people just stuck to one or two and go from there. Offering to mow lawns is a perfect example. You can easily make a quick $20 this way and could just rely on word of mouth.
You might switch to shoveling snow in the winter while keeping your eye out for other tasks that people are likely to pay for.
Give People Rides
Rideshare services like Uber have provided many people with flexible income. But, for this list, we're talking about a simpler approach – giving people rides.
You probably know at least some people who don't have reliable transport or simply don't like driving. Offering to give them rides for a small fee (even just $5 + gas) can be a great way to keep everyone happy.
You'll probably find that many people are happy to give you money. The setup can mean that people don't feel like they're taking advantage of you. They might ask for rides more often as a consequence – which is perfect for everyone involved.
You could also target a specific audience or set of needs. What about offering to drive seniors to doctor's appointments?
If you plan to give people rides regularly, you should probably look into the insurance side of things as well. Even if you don't need insurance for your situation, it's best to be certain of this.
Help People With Technology
While some people have a natural grasp of new technology and tools, others find that they struggle. This is a really good area to make money, one that could even be turned into a full-time income approach at a later date, if you chose.
One approach would be to provide an on-demand tech support service, focusing on where your skills lie. For example, you could help with tasks like virus scanning, installing apps and/or programs and troubleshooting basic problems.
Alternatively, you could focus on teaching, such as showing clients the basics of using a computer, or teaching them to complete specific tasks, like sending emails. Demand is quite high in both areas, so the income potential is easy to see.
You could start small by focusing on word of mouth and local advertising. You would only need one client to make $20 quickly. You might even find that the same client comes back to you time and time again.
Cook For Others
Who doesn't love having food made for them? You don't need to be a chef to make money by cooking for other people.
There are various services that help to link cooks to customers. Some of these mean that you are basically selling tickets to a dinner party.
Such events can be fun ways to cook for others and make money in the process. Just make sure you do your calculations first. You need to be certain that you'll turn a profit once you have paid for all of the ingredients.
A faster technique is to sell individual meals, perhaps as a service. Many people can't cook for themselves for whatever reason, such as being sick or disabled. Services that provide regular home cooked meals are often expensive, so you could easily undercut such services and provide a local solution.
The great thing is that you just need one client to make $20 a week. You don't need to go out of your way either. What about simply preparing their food along with your family's?
This type of service could even be expanded if there was enough demand. To get started, you could focus on word of mouth promotion and local advertising. Senior centers could be a particularly good way to find clients for this type of service.
Fetch Or Deliver Things For People
What about fetching things for people? I've heard this example in college, where some students starting charging a small fee to get things for others – like snacks or energy drinks.
This is a fantastic approach if you know people who are short on time or don't have many transport options. Another example would be doing grocery shopping for seniors who have limited mobility.
Think about your local area and the types of people present. What are their needs likely to be? For example, college kids, parents with young children and elderly people are all groups that you could target – but each will have different needs.
Online Work Is Fast, Sustainable Income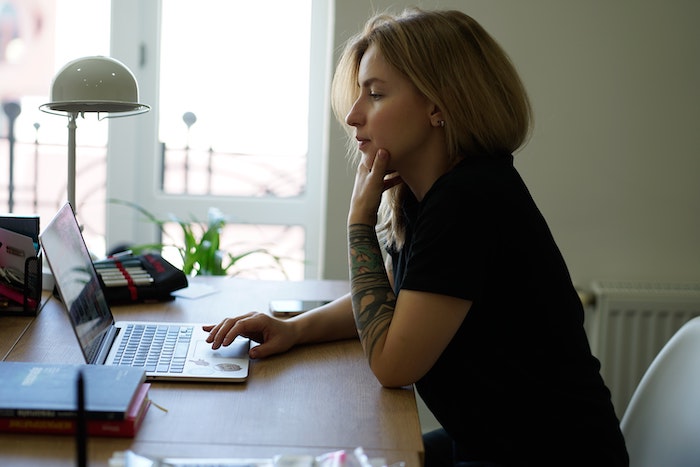 These days, there are actually a few more ways to make some quick money without even leaving your home. The great thing about online work is that there's a quick turnaround and many options to get paid fast.
For example, if you are a good writer, you can earn way more than $20 per article and get paid within the week, or maybe the same day depending on who you write for.
Sell a Game Account or In-Game Credits
If you enjoy playing an online game, you might find there's a demand for in-game accounts or credits. A number of online games have huge markets for in-game credits and other useful items.
If you've got a particular talent or interest in a specific game, you could find yourself making money selling items for real money – doing something you enjoy in your spare time that could actually get you that $20.
Just make sure that you check out the rules and the marketplace first. Selling game items for real cash is often against a game's terms and conditions. This could mean that your account gets banned if you get caught making such sales.
Sell a Few Things on Fiverr
Fiverr is an online marketplace for people selling "gigs" for $5 each. If you've got a particular skill set or service that you think people might need, this might be for you.
Gigs range from things like quick graphic design jobs to selling eBooks or other similar items. You'll only need to sell four gigs to get your $20, but Fiverr takes a cut, so in reality, you'll need to sell five.
You'll also have to market your gigs and wait for orders (and for the money to clear) so this might not be the quickest option for that $20.
The best choice for fast money is to find services where there isn't much competition (or where you can easily stand out from the competition). These situations often mean that you get noticed faster, which can mean that you earn money sooner.
Review Books on Amazon
There are various ways to make money with book reviews. But, one of the fastest is through Amazon book review companies. These are places that sell book reviews in bulk, often to new authors who are trying to make a mark on Amazon.
The process directly goes against Amazon's terms and conditions, so the companies are a little hard to find. But, one simple approach is to look for users who review a very odd combination of books and contact them.
If you can get involved with one of these companies, book reviews make a nice little side hustle. You're never earning very much per review and it's best if you skim the books rather than reading them entirely. Still, the income does add up and you can earn $20 fairly quickly.
Just make sure to weigh up the process first. Amazon doesn't like paid reviews and is known to shut down accounts of users who are known to do this. You'll need to decide whether the income is worth the risk.
Complete Some Online Surveys
There should be a whole range of online survey sites that support your particular location, just do a quick search to find some near you. These surveys are normally simple and can be done from the comfort of your own home without expending too much brainpower.
As you may already know, you're not earning much per survey. It could easily take a month or two for you to earn enough to cash out once – so this isn't a fast way to earn per se.
The advantage is that you're not doing much work at a time, just a little here and there as the surveys arrive. This style makes surveys one of the easiest side hustles to fit around your regular schedule.
While some sites do require you to earn at least $50 before you can cash out, many sites allow you to cash out earlier. $20 and $25 are common tiers. You might even be able to cash out when you've earned less than $5.
Join An Article Writing Site
Low-quality article writing sites (often called content mills or content farms) are one of the easiest ways to make a quick buck. TextBroker is one such site, while iWriter is another. The general idea is that you're simply writing content. The work often isn't terribly involved, although it can get more complex as you go along.
These sites are really good for fast income. For example, TextBroker pays weekly, as long as you have a balance of more than $10. Other sites may allow you to cash out whenever you reach certain balance goals.
A key advantage is that this type of article site tends to have simple requirements. Practiced writers might be able to knock out a piece or two for such a site in an hour.
The sites tend to offer consistent work as well. The catch is that the sites don't typically pay well, often between $0.01 and $0.05 per word.
If you work with this type of site for long enough and improve as you go, there is the chance to increase your earnings and get better assignments. But, even then, the pay rate is never going to be amazing. For most people, the sites are best for short-term income only.
Try Some Task-Related Sites
If you're not a fan of surveys, you could consider task-based sites instead. These will often have you doing relatively simple tasks, over and over again. One example is Amazon Mechanical Turk and there are many others out there too.
Sites like this aren't particularly fun. The work is often monotonous and you're not normally earning very much per hour. For example, some data entry sites simply have you filling in CAPTCHAs.
That might seem like easy money. But, by the time you've filled in CAPTCHAs for an hour, you'll be well and truly sick of the process.
But, the sites do pay. Many of them have a large amount of work available. If you're willing to put in the time, then these can be a viable way to make some money on the side.
If you want more information, check out our list of microtasking websites and apps. In that list, we examine a wide range of in-person and online microtasking approaches, looking at what each has to offer.
Get Cash Back
I know, I know… getting cash back isn't really the same thing as earning money. But, it's pretty close if you can do so without changing your spending patterns. There are various programs and apps that work in this way, including Ibotta (we've compared many such apps in a previous list).
With Ibotta, you earn cash back by purchasing specific items, like $3 for buying SMIRNOFF Vodka at Dollar General. You don't get any discount at purchase.
Instead, you earn credit in the app, which can then be withdrawn via PayPal, Venmo or various gift cards. You're not earning a huge amount through the app. Still, those little savings can add up.
Based on my purchases, I imagine I could earn $10 a month through the app without trying or somewhere between $20 and $30 if I planned my meals around the current deals.
Recommend A Site To A Friend
If you enjoy using a particular site, you might find they offer a simple referral program. If you can get one of your friends to sign up with your code or link, you could get a fee for recommending them.
This will often be more than $20. Again, you won't get the money instantly so this isn't the quickest option on the list, but it depends how desperately you need that $20.

Other Ideas To Try Out

Donate Your Plasma
If you're healthy and meet all the requirements, then donating plasma could be a simple way to make some money. Payment varies depending on the donation center, but you're often looking at around $30 per donation.
You may be able to earn more too if you become a qualified donor and donate twice a week. The first donation often pays more than the rest.
There are physical challenges with donating plasma. Some people find that they are dizzy after the process. There's also the risk that you'll be more susceptible to colds and other health issues.
Cut Out an Expense
This might sound odd, but one of the simplest ways to earn a quick $20 is to not spend it. Most of us have a few expenses that we don't really need or ones that can be easily decreased.
For example, switching brands at the supermarket can often save you a little money. Watching out for specials is another useful trick and you can always turn to coupons as well.
Rebate apps can help in this area too. These give you some cash back for purchases that you make. You're not precisely earning money, as you still need to spend it first.
Even so, the style is useful. You might end up saving a dollar or two on purchases that you would be making anyway. Such services often let you cash out every $20 or so, giving you extra money for no extra work.
Sell Photos
While everyone seems to have a camera in their pocket these days, there is still some money to be made in selling your photos.
One trick is to sell them physically. For example, I've seen some people make inexpensive cars using photos that they have taken – then sell these for a few dollars each at local markets or stores.
You can also turn to stock photo sites, although this is a slower approach. Most such sites pay you a commission each time your image is downloaded. While you're not getting much money per sale, you're not doing much work either. The main thing is to simply take the photos and upload them.
The challenge is that stock photo sites aren't short on images. Many have a million or more, so getting customers to notice your images won't always be easy. Focusing on niche subjects might help, especially ones that are currently trending but are poorly represented on the site.
A final angle is photo apps. These make it easier to upload and sell images as stock photos. Many also have a competition feature. Winning a competition will generally require photography skills, along with creativity. But, if you're good, you could win $50 or more from a single competition.
Make Money From Recycling
The simplest way to earn with recycling is by trading in empty cans (depending on your state). You can often get money back from doing so, which can add up surprisingly fast.
This isn't money earned per se if you're just focusing on your own cans, as the pricing of products actually takes this rebate into account. Still, if you were going to buy the cans regardless, you're basically getting free money.
You can step the idea up a notch by trading in cans from friends or family members (free money or not, some people don't want the effort involved). They might give you their cans for free or perhaps for a cut of the profits.
I've seen people actively collect cans and bottles around their neighborhood too. How well this works well partly depend on the number of other people doing the same thing.
Cans and bottles aren't the only way to earn with recycling. You can also make money from scrap metal or by making and selling crafts made from materials that would normally get thrown out.
There is also demand for some items because they can be used for crafting. Old wine corks are one example. Fabric and yarn could be popular too. You're likely to find other examples by doing some basic Google searches.
Use Wrapify
Companies like Wrapify give you the chance to earn by having advertisements on your car. It's a clever idea. Vehicles are generally expensive to run. And, if you're going to be driving around anyway, why not make some money from the process?
If everything goes well, you can sign up for Wrapify, join one of their campaigns, get your car wrapped and earn by driving around for the duration of the campaign. Their app keeps track of your driving, so there isn't much for you to worry about at all.
You'll generally get payment at the end of the campaign, so you're not simply getting $20 cash-in-hand. Still, you're not doing much extra work to make that money.
Still, it's important to talk about Wrapify itself. Some members do get paid out for their work, but others report problems with the app. It seems like things often don't run like they should. One common issue is that the app doesn't always track mileage correctly.
You also need to wait for campaigns in your area. People in small cities might find that there simply aren't any campaigns, while those in larger cities could miss out on some campaigns because others sign up first.
Perform On The Street
If you've got a particular talent, specifically musical or other entertainment-related skill like juggling, you could try performing on the street for some quick money.
It's actually a fun way to make a lot more money than you might think – many people use it as their main source of income. You could find yourself making that $20 in under an hour in the right location, and if you've got the right talent.
Obviously, your ability to make money doing this will depend on how talented you are. So if you're going to try and sing, you'll need to be good at singing.
You'll also obviously need to be confident enough to perform in public. Try and find a busy city-center location with a lot of foot traffic, like a shopping area or somewhere similar.
You'll need to make sure you're allowed to perform on the street in that specific location, and also make sure you're not intruding on an existing performer's spot.
Improve Your Health
Here's an unusual option to round out our list. There's a relatively small selection of apps out there that will pay you for improving your health – kind of.
Some of these, like Pact, follow an accountability model. You set a goal within the app and earn a little bit for each time you hit that goal (perhaps $0.40 per day, depending on a variety of factors).
The catch is that you pay much more if you miss even a single goal – like $10. Pact itself hasn't been updated for two years and doesn't appear to be functional, which may say something about the underlying model. Still, similar options do exist out there.
Other apps, like DietBet follow a betting model instead. Such an app could allow you to make money by losing weight. The same might be true for entering a competition at a local gym. Of course, weight loss and health improvements aren't necessarily fast, so you're not going to get an extra $20 overnight.
One final app to mention is Achievement. This one connects to various health apps and even wearables. You're basically earning money by sending the app your health data.
This isn't a fast technique either, but there's also little work on your part. You hardly ever even need to open the app, which is pretty impressive.
Final Thoughts
Making $20 fast isn't that big of a deal. There are plenty of ways, both on the internet and IRL that could help you scoop up the extra dough.
Even if you don't have any friends to bum some money from, at the very least you can sell a single item like an old video game or some unwanted junk from your garage.
Though you might be stressed now – think about how stressful it would be to need $2,000 fast! Yes, it's possible to get slapped with an unexpected $2,000 bill.
Just last week my dog got in a fight with a cat and lost her eye. Not even joking. That vet bill was over $1,000 and came out of nowhere.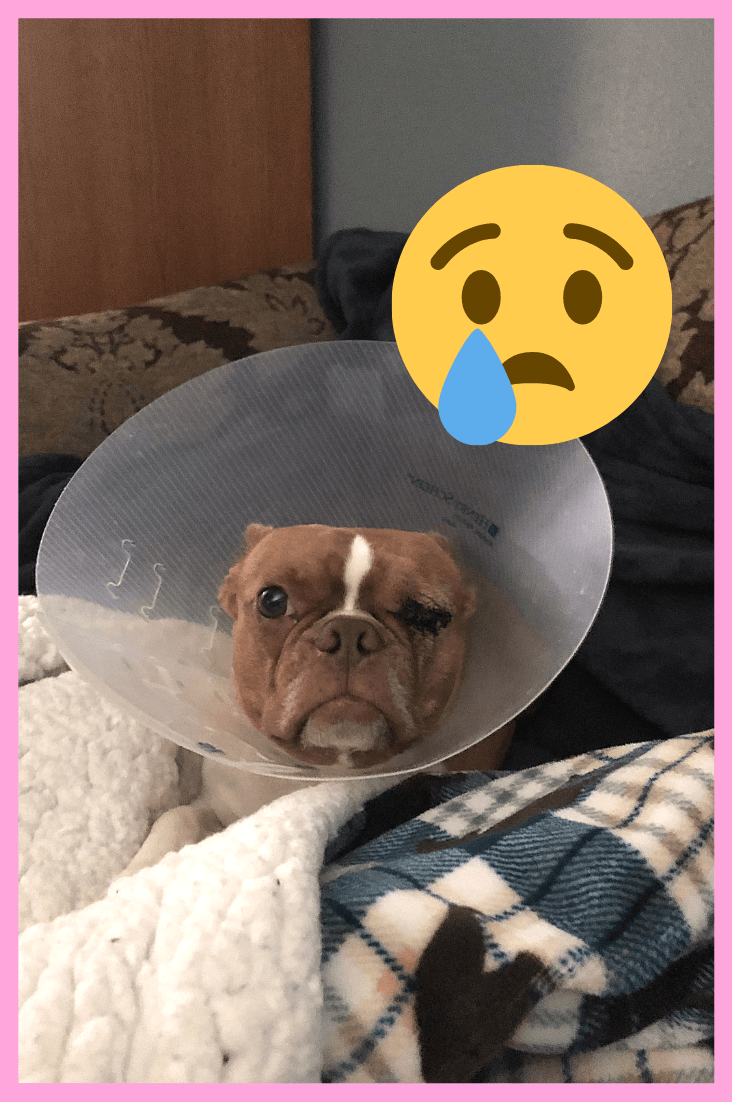 I hope the image doesn't gross you guys out, but I just wanted to show you want an unexpected bill looks like! In a situation like this, you can't let your dog suffer, but what if you have a mortgage to pay?
Anyway, I'm a big proponent of saving money for emergencies, so luckily we had enough saved to cover the cost of the vet bill.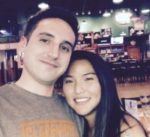 Nathaniell
What's up ladies and dudes! Great to finally meet you, and I hope you enjoyed this post. My name is Nathaniell and I'm the owner of One More Cup of Coffee. I started my first online business in 2010 promoting computer software and now I help newbies start their own businesses. Sign up for my #1 recommended training course and learn how to start your business for FREE!