Most friends (even good ones) aren't going to let you borrow $1,000. Unlike borrowing twenty bucks, making $1,000 fast will be tough. It's not impossible though, and coming up with a grand in a short period of time is not an unfixable problem.
It sounds cliché, but with the right attitude and some serious action-taking on your part, you can do this. There are a number of great ideas we've got on this page that you can start using today in order to get that money as quickly as possible.
Getting $1,000 quickly may require that you rethink what "fast" is. Outside of taking on Payday loans or other high interest loans (always a bad idea), most of these tips might take a few weeks to sort out.
There are a few of these that could even get you that money within a day or two, but only if you have specifically what the tip below suggests.
Even working side gigs mentioned in this post, they're side gigs for a reason. they probably don't pay a huge amount of money.
Jobs like mowing lawns for $10/hour is probably the best price you're gonna get, and to make a thousand dollars that way is going to require 100 hours of work, not even counting the time to find the jobs!
Browse the list and see if any options apply to you.
How To Make $1,000 Fast
Selling & Reselling (Best Option!)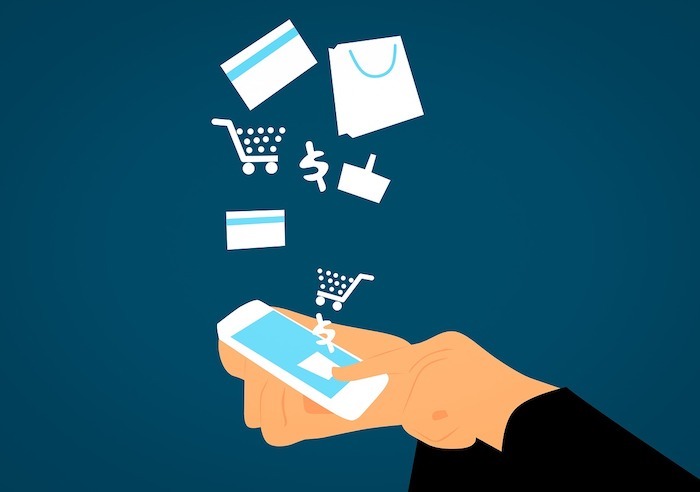 Selling an item you already own could be a simple way to make that cash. We're going to look at individual expensive items to get that $1,000 – but if you've got lots of smaller items that add up to that amount, you could also make it by selling them. Either in your local area (second hand shops, flea markets) or online with sites like eBay.
Just remember, selling them online might take a little longer to get your money.
Sell Your Car
With options like Uber pool and cities repaving roads for bicycles (at least here in California), there are more options to get to work than just using your own motorized vehicle. You might even be able to walk to work and get the health benefits associated with walking more (as well as save costs on fuel).
You might get a better price selling your vehicle online or with private ads – but this can take much longer. It could take a few weeks to get people to view and then do the deal.
One way to sell your car much more quickly is to visit a dealer and sell to trade. Most dealerships are always on the lookout for the right car at the right price, and you could even get the money for it today.
It's one of the best options out there for getting $1,000 as quickly as possible. However – be prepared to get slightly less for your car this way, as the dealer has to make a profit too.
Have A Garage Sale
Load up everything you can onto your front lawn and have a sale this weekend. How bad do you want that $1,000? I know that if I cleaned out my kitchen I could get rid of about 10 different appliances that I use sometimes, but not frequently enough to be a "need".
In fact, what do you really need to cook other than stovetop and a frying pan? You could even get rid of the microwave! If you can let go of ten items for $20 each, that's $200 there, and you're 20% of the way towards your goal.
Repeat the process for your bedroom, office, attic, and garage. You might have to sell some things you want, but don't need, but like I said – it depends on how bad you want to meet that thousand-dollar goal. If you aren't willing to part with junk, how bad do you really want it?
Buy And Resell Items
Making $1,000 by buying and reselling isn't going to happen overnight, but the process can still work well. Even so, you do need to be careful. Some 'gurus' and programs suggest that you can make a lot of money with Amazon FBA by buying items at wholesale prices and reselling them.
While Amazon FBA has its advantages, you can easily end up out of pocket – as the program charges significant fees and people don't always make the purchases that you expect them to.
It often works better to focus on individual products, especially cases where you can increase their value and sell the product locally. Flipping bicycles is a great example of this pattern.
Many people underprice their bicycles when they're selling them, especially if there are mechanical problems. If you have the skills, you could easily buy an inexpensive bicycle, fix it up and sell it for a decent profit.
In some cases, you might be able to make money by simply marketing the bicycle better than the original seller did. A similar approach can be taken with cars, although you'll need to check local laws first.
Renting Out Your Property For Income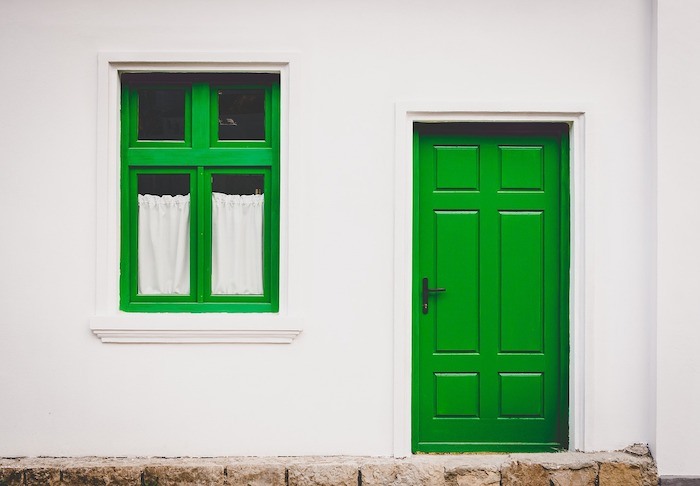 If you'd rather not sell something, you might be able to rent it. This option is for more valuable items that people can't afford to purchase outright.
Rent Out Your House Or Part Of It
If you've got space in your property, you could rent it out to someone. Maybe a garage band would like to use some space to practice – or you've got a spare office that a small startup could do with? You could even rent out your whole home on a short-term let and move in with friends for a month.
Sites like AirBnB will help you let your property, as could a local short-term letting agent. You could also ask around in the local area (friends and family) if they know anyone who needs some space.
Move to a Cheaper Location
Another great option if you're near the end of your lease (or renting short-term) is to go somewhere cheaper. If you can save $500 off your monthly rent, you could make the money you need within two months (assuming you don't spend some of the savings).
Depending on what your rent agreement is, you could also maybe sublet your apartment. Move in to a cheaper place, then rent out your current place for more than you pay now, profiting a little bit each month.
You could also sell your current home and start renting (or simply buy a smaller home). It would be a tough financial decision, but depending on your situation, it might be necessary. Many people find that downsizing offers additional benefits anyway, including less stress and more flexibility.
Rent Musical Instruments or Equipment
If you've got other large or expensive items like musical equipment or instruments, you could try renting them out. Use your local newspaper or put adverts at a local music store or learning center to get the word out. You can also check out the site Fat Llama. This allows people to rent out almost anything.
Rent Vehicles and Other Items
While we're on the topic, there are actually many different things that you can rent out. Vehicles are a fantastic example. You may have already heard about some of the options for renting your car, like Maven, Turo and Getaround.
You can rent out boats and other watercraft too, such as through GetMyBoat and Sailo. What about camping? The service Outdoorsy focuses on RVs, camping trailers and campervans, while Gamping allows you to rent out space for people to camp in.
Spinlister is another interesting example. This service allows for rentals of bikes, paddleboards, skis and similar items.
And, this list is just scratching the surface. There are many other share economy services out there. You could even advertise items to rent locally without using a service at all.
Side Gigs When You Have Free Time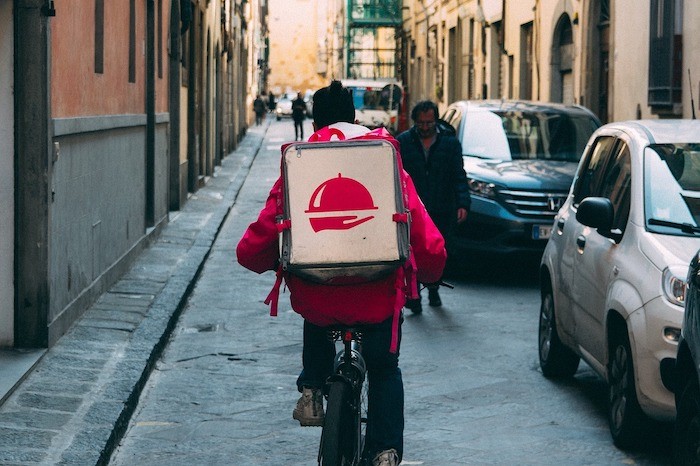 If you don't have a physical item to sell or rent out, you might have a specific skill that could earn you money. Not all of these require particular talent, some just need a bit of hard work.
Deliver for a Local Delivery Service
These jobs are fairly easy to get, and you can normally fit them around existing roles by working in the evenings or at weekends. There are two main options – part-time self-employed parcel delivery or food takeaway delivery. Both these kinds of businesses are always looking for dedicated flexible workers and they're fairly easy jobs to get if you've got your own vehicle.
You'll need some local knowledge, but otherwise the job is fairly easy if you're willing to put the work in. How quickly you can make the money will depend ultimately on how many hours you're willing to do.
It might only take a week or two in the right role. Try asking around or checking local job boards to find this sort of work.
Trade Stocks
If you've got a background in finance – this one could be for you. However, you could lose money too – so it's important you know what you're doing. Many newcomers to financial trading think they're going to make loads of money really quickly, and they end up losing.
Make sure you've got a stock background or have taken a long time to educate yourself on the situation before you risk any money.
The more high-risk investments that could make you money quickly are also normally the ones that are more likely to lose you money quickly. To earn $1,000 with low risk investments could take a while, and a large capital investment (which you obviously don't have).
Some services and apps can help you with trading, either by educating you or by doing the work for you. Robinhood is one example, while WealthSimple is another. Just remember that these apps don't remove the risk from trading.
Become a Local Tour Guide
If you've got some good knowledge of your local area and enjoy talking to new people – this option could be perfect. You can do this sort of job at the weekends, but the more you work – the quicker you'll get that $1,000. You don't have to show people around museums or traditional hot-spots, you could try food tours or other interesting ideas (like crime tours).
The hardest part with this, once you've got the knowledge – is actually getting paid tours. You could try advertising in the local area if you want to go it alone, or joining an existing tour company. You'll need to be confident and outgoing as well (making this a side hustle that is best for extroverts).
Become an Uber Driver
You're probably already aware of Uber – but they've created an industry of self employed taxi drivers out of almost nothing. It's easy to get signed up to, but could take a few weeks to start earning money.
Your ability to get more bookings will depend on your rating, so make sure you offer a good service. You'll also want to make sure you're allowed to be an Uber driver in your area, as some locations have started banning it. You'll also need your own vehicle.
Of course, Uber isn't the only option. There are other ridesharing services out there too. You don't just need to stick to the well-known ones either. Take a look at smaller local operations too. In some cases, these may pay more or have other advantages.
Become a (Music) Tutor
If you've got a particular talent for a certain musical instrument, you might be able to teach it. Try getting in touch with your local music academy and seeing what the options are. While some schools might require you to have certain qualifications, not all do. If you're good enough, you might be able to teach without them.
The local music schools in your area could put you in touch with students directly, or they might simply have a notice board you can advertise on (this is a great place to find new clients). You could also try local newspapers (especially music ones) – or simply try asking around and using word of mouth.
Your ability to earn the money you need quickly enough will depend on how much you're willing to work, and also how easily you find new clients. You could also fit this sort of job around existing employment by only working evenings and weekends.
You don't to tutor one-on-one either. Some people focus on running classes instead. You might not be charging as much per student with a class, but it would still be faster to make $1,000 with classes than with one-on-one tutoring sessions.
Become a Wedding DJ
While becoming a big-name DJ might be difficult, doing weddings and other similar functions is easier than you think and doesn't even require that much skill. You will need some equipment (which you could borrow) but you don't even need a huge number of records anymore since you can keep them all online.
You could make the $1,000 you need within a few weekends worth of work if you get customers quickly enough. Try asking around friends and family if they have any events that need music, and offer a price to undercut those who might have been doing it for longer.
After all, you only need some quick extra cash and aren't trying to make a living doing this – so you can afford to work for less. You could also advertise locally if you want to take things more seriously, and this could be a sustainable long term earner that's fun and enjoyable at the same time.
Officiate Weddings Instead
If your talents don't lie in music, what about being a wedding officiant instead? Wedding officiants sometimes perform their services for free, but that's not always the case. Instead, they often charge a fee per ceremony, which tends to range between $100 and $500.
Officiating a wedding isn't very difficult either (as long as you're comfortable with public speaking!). Your main role is at the ceremony itself. You may need to be present at a rehearsal or two as well, but that's pretty much it.
Becoming a wedding officiant isn't especially challenging either. The processes vary depending on where you live. But, in the United States, you're often looking at a fee of well under $100 and a little legwork.
While you can focus on traditional weddings, there is more money to be made by taking a non-traditional route. After all, finding a traditional wedding officiant isn't difficult. Finding one who is willing to do a Star Wars themed wedding or a nudist wedding… good luck.
You might offer non-traditional wedding in general and allow people to tell you what they want. Or, you could choose to specialize in a specific area. Specialists tend to earn more in most fields and officiating weddings is no exception.
Short Term Business Ideas
You could start your own side business to earn the money you need. It doesn't have to be your main income, but if it goes well enough – it could be a sustainable way to make money or even lead to you quitting your real job.
Start a Scrap Metal Business
Scrap metal is worth loads now – and you can make money off of it. While you probably don't have enough scrap metal to make that $1,000 yourself (you could try, though) – you can leverage other people's scrap by either buying it from them or offering a cut of the sale price when you sell it, if you transport it for them.
Obviously, you'll need to do some heavy lifting and have a van or truck capable of moving it. You can find people willing to sell metal by visiting businesses direct or going door-to-door.
If you've got the metal and a way to move it, actually selling it is much simpler than with some other businesses – as you simply need to take it to a scrap yard and agree on a price.
Start A Small Haulage Company
Again, this one is a bit similar to the last option, but you don't have to limit yourself scrap metal. If you've got a van or truck that's capable of shifting heavy items – you could use it to make money. It's a bit harder to find clients when you don't have a specific niche.
You could try offering your services to local shops or other people who need goods moved. You could also buy items cheap on eBay that are listed as collection only, and then offer wider delivery in the local area yourself to someone you sell it to (you can charge a higher price for this). Try thinking outside the box a little and use your large vehicle for your own financial gain.
Put on a Music Event in Your Local Area
If you've got a particular niche interest or background in a certain music scene – this could be a great (and fun) option. There are normally tons of up and coming music acts or bands that would be willing to perform for very little (or free) just to start getting experience and getting their name out there.
The next issue is the venue – and while some may charge a fee, many will be willing to lower their prices if you agree to let them keep the drink sales. All you have to do next is advertise, try local record stores or other relevant establishments, online and also billboards.
Print flyers yourself at home and hand them out anywhere you can. If you can get enough people to come to your event, you could make the money you need in one hit.
Let's say you end up paying $300 for performers, $200 on security (and staff) and $200 for the venue. That's $700. Add a bit more for miscellaneous costs and advertising (you're going to do most of this yourself on the cheap).
Let's call it $1000. If you can fill a 500 person venue at $5 a ticket (reasonable for a small local event) then that's $2,500 – or $1,500 profit. The key to this is not to aim to too high and start booking expensive acts or booking out huge venues you won't fill (or trying to charge too much). Keep it simple and effective.
The main problem with this business model is that you actually need $1,000 to do it – which is the main reason you're here in the first place. However, you could borrow from someone you know (or even take out a loan) as you intend to get the money back reasonably quickly and are confident of a good profit.
Even if the interest eats into your profit a bit, you should still make enough. Why aren't more people doing this if it's so easy? Well, you'll be putting in a lot of man hours for free – you aren't just making $1,500 for nothing. You'll be advertising and hustling constantly to try and make your event a success.
Start an Amazon FBA Business
This is another more long-term strategy, although some people can turn a profit relatively quickly. Amazon's FBA program is designed as a streamlined way to sell on Amazon, taking advantage of their systems and warehouse space. It's particularly powerful if you want to sell products through Amazon but don't have the physical space to store them.
With an Amazon FBA business, you can sell pretty much anything, as long as it is a physical product. Of course, being successful takes more planning. You need to choose products that you can turn a profit on.
This often ends up being things that you can purchase at a very low price or items that are rare. For some people, this involves looking for bargains at local stores, especially on products that sell fast. Others look for unusual or rare items at thrift stores and garage sales.
Whatever you do, make sure you plan well. Amazon FBA can be very powerful, especially if you make good choices about products. But, you do need to purchase the items and then sell them on – so there is some risk involved.
Create an Esty Business
Etsy is popular as a way to make a little money, as you can sell homemade products. But, the site can also be a long-term income strategy, easily allowing you to earn $1,000 or more from sales.
To do this, you need to put more time into planning and positioning yourself. Etsy is a huge marketplace, with many different buyers and sellers. If you just randomly get started, you'll find that you simply don't get noticed.
Instead, you need to find a way to make yourself stand out and to ensure that your products sell. This may include creating items that are unique in some way or being creative in the way that you market. You could even take advantage of social media and your own website to push your Etsy business much further than you could otherwise.
Start a Freelance Writing Business
Freelance writing is another powerful way to make money, especially in the long term. How much you can actually earn varies dramatically, depending on how you market yourself, your skills and your clients.
But, it is particularly interesting because there are few overheads. You don't need to worry about making or buying products to sell. The main thing that you need is simply a computer (plus an internet connection).
Freelancing is also a fairly fast way to earn. You're typically getting paid after a job is completed (or even beforehand, in some cases). If you have reliable clients, this can even mean that you're getting paid on a weekly basis. You probably won't earn $1,000 from a single project (although that can happen), but you could certainly earn this over time.
There are many ways to get started with freelancing, which we're not going to consider here. But, the overall approach is to simply build a reputation and a client base. As you do so, your earnings will increase as well. Some people even make their full-time income in this field.
Start Your Own Sports Tournament
This one has a similar business model to starting your own music event – but is sports based. Think about a local basketball tournament. Find a venue and see how much you can hire it for.
If you charge $100 per team, you might only need a 16 team tournament to make the right sort of profit. Make sure you buy trophies and advertise a lot.
Your ability to make money will depend on getting enough teams to sign up. You could also charge for tickets and make even more, or this could be how you get a venue for free (if you let them take the ticket money).
Produce A Local Magazine
You know all those magazines you get through the door advertising other local businesses? You could try printing one yourself. If you've got a bit of decent content, you can sell advertising space for as little as $50 per business.
You'll need to be proactive and go business to business offering a compelling argument as to why they should buy an advert. You could commit to delivering 20,000 leaflets door to door. If you're really keen on making the money you need, you can print the leaflets yourself and do this without hiring anyone else.
You'll only need about 30 businesses at $50 each to make the money you're looking for. You can then cover printing costs and delivery (although you'll make even more if you do it yourself.
Cook For Local Clients
You don't need to be a chef or own a restaurant to cook for other people. There are various other approaches where you don't need anything but your own kitchen and tools.
One style is to host events, like large dinners or cooking classes. Customers would pay to attend. This can be particularly appealing if the food is unusual in some way or if there is something else interesting about the event (perhaps you could have a theme?).
You could advertise for this type of event yourself, perhaps by using flyers or social media. There are also sites that support this process, making it easier for you to find customers. Of course, the site does take its cut.
Another angle is to prepare meals for other people. You might even choose to deliver them.
Demand for this type of service is increasing as the population ages, as many seniors cannot safely cook for themselves. You could easily make $1,000 in a month with just a few repeat clients under your belt – especially if you were cooking dinner for them each night.
The process isn't as difficult as it sounds either. You could use meal prep techniques to create meals that are healthy, tasty and easy to prepare.
Is Borrowing Money An Option?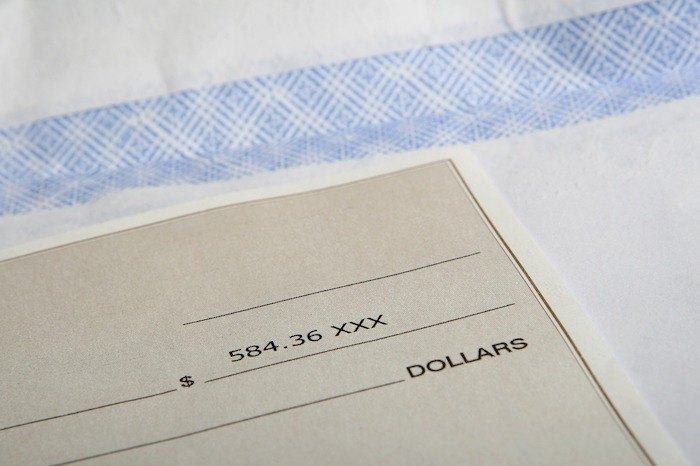 If none of these other ideas work for you, you could simply try borrowing the money. While $1,000 is a bit much to ask for from someone you know, this is the best option if you have it. Otherwise….
Get An Advance On Your Pay Check
This used to be something you could do regularly, but many businesses have stopped allowing it. While this might not be an option for a large employer, if you work for a small business with an understanding boss, you could try it.
Explain your situation and see how it goes. If you've got a pay check coming soon, you could get an advance on it – solving your money issues quickly and easily. Make sure you budget accordingly and that you'll have enough when you get less money in your next pay check (or none at all).
Get Bank Loan
Another simple option for getting the money you need reasonably quickly and easily – but you'll have to answer a number of questions and pass some financial tests.
Make sure you know what the interest rates are going to be (shop around to find the best ones). Check all the small print and know when you need to pay back by. Don't get sucked into even worse debt by making a mistake here.
Re-Mortgage Your Home
There are probably better options than re-mortgaging your home, but you should have $1,000 in equity quite easily if you're a home owner.
If none of the other ideas in this article work for you, then this might be a viable alternative. In my opinion, it's better than trying to sell your home, unless you're in need of a sum much larger than $1k in a hurry.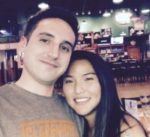 Nathaniell
What's up ladies and dudes! Great to finally meet you, and I hope you enjoyed this post. My name is Nathaniell and I'm the owner of One More Cup of Coffee. I started my first online business in 2010 promoting computer software and now I help newbies start their own businesses. Sign up for my #1 recommended training course and learn how to start your business for FREE!
Reader Interactions