If you're in a tight fix for money – you might need a solution that helps you get what you're looking for right away.
In this article, we're going to look at a variety of ways to get $10 as quickly as possible, potentially even today if the situation is urgent.
Some of the solutions we're considering are faster than others. But, the variety is important, as we wanted to cover many different approaches for making the money. After all, the best solution will vary from person-to-person.
These are mostly short-term solutions, so if you're constantly finding yourself in a position where money is tight or where you need a certain amount urgently, you might want to look at more wholesale changes to your life or budgeting arrangements.
However, if you need $10 super quick – one of these tips could be for you.
We're going to look at a few different types of money-making techniques, from simply selling stuff you already earn to providing a service for something. Some of these will be possible for anyone, whereas others will rely on talents or skills only certain people have.
How To Make $10 Fast
Selling and Reselling = Fast Money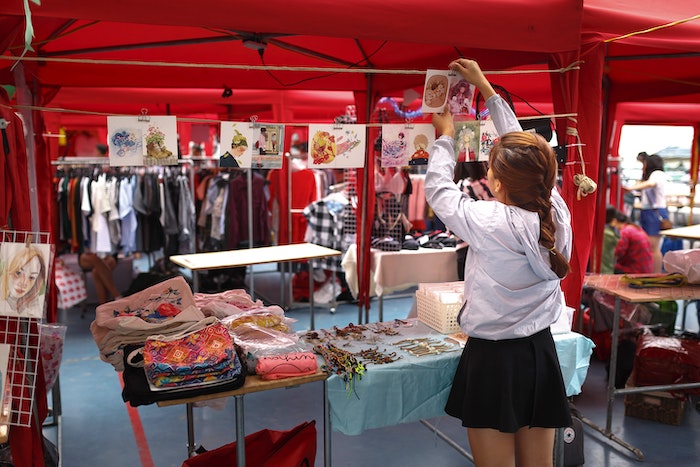 For a quick ten bucks, selling something is going to be your best bet. Unlike some other money stuff I've written about, like making $1,000 fast, I'm sure that you have no shortage of $10 items lying around your house.
Sell Used Items At A Flea Market
This is one of the easiest ways to make a quick ten bucks – but it'll only be quick if you've got one in your area happening on the right day.
All you'll have to do is turn up and pay a small fee to sell your items, so it would be useful if you've got a few more than just one – but you could make quite a bit more than $10 quickly and easily.
There is one other option if there is a flea market nearby but you don't have a huge amount to sell and really only need that $10 – simply approach a few of the stall owners with a good offer and try and sell directly to them so they can then make a profit selling the item to the public.
That way you don't even have to pay the fees and start your own stall. While the style might seem cheeky, many stall owners would be happy to pay the price you suggest if they are likely to turn a decent profit.
Flea markets work well with things like old CDs and other household items like vases and things other people could genuinely want. Sporting equipment can also sell well. Think about items that people tend not to buy new.
Sell Old Items To A Second-Hand store
If you've got a local pawn shop or second-hand store that's used providing cash for things you no longer need – this could potentially be the best option.
Things like DVDs, CDs and video games sell well, as do musical equipment and other home electronics like televisions. You might only need to sell a few DVDs to make $10 quickly and easily.
Be prepared to get paid far less than you think the item is actually worth – but if you're desperate, it might be necessary. You can also loan items to some stores and buy them back if it's something you really need – but you'll obviously have to pay them more than you got.
If you don't meet a designated deadline, you'll lose the item and they'll sell it to someone else – but this could be a useful option if all you need is some quick cash.
Try And Sell Something Door To Door
If you've got a surplus of useful household items like extra cleaning products you don't need – you could try selling them door to door. This is a somewhat risky idea and you might annoy some people – so you'll have to approach it with the right attitude and be happy to get knocked back a few times.
You'll also need to check local bylaws and make sure you're not doing anything you shouldn't.
Sell Used Tech
Most sales approaches take a bit of time, as you need to wait for people to buy your items. Sites that pay for used tech (like cellphones) are an exception to this rule.
The site BuyBackWorld is one such site. The site itself pays you for items that you're selling, so you don't need to wait for customers.
There is even a tool on the site that tells you exactly what they'll pay for your device. If what you have isn't listed, then they're not buying that item – it's as simple as that.
Sites like BuyBackWorld don't pay you very much at all. You might even just get $10 for a phone that you could sell for $50 or more if you put the legwork in.
Still, the convenience factor of these sites is hard to beat. If you want fast money, there is little better than a site that is going to pay you immediately.
Sell Items Online Or Through Apps
Selling online tends to take longer than doing so in person. Not only may sales take longer, but you also need to deal with packaging and shipping your items.
Even so, selling online gives you access to a much wider audience. This aspect alone can help you to make money.
There are plenty of different places that you can sell too. eBay is the most obvious choice. You might also consider Facebook Marketplace and Craigslist. Both of these approaches allow you to use the internet to connect with local customers.
Various apps offer the chance to sell items too, like Close5 and LetGo. Each app has its own features, advantages and disadvantages, so you'll need to work out which one is best for you.
If making money fast is your main goal, you could consider underpricing your products. For example, I recently sold a collection of PS4 games for $50. The games were worth more than that, but dropping the price meant that I could make the sale on the same day.
Sell Through Decluttr
Decluttr deserves a special mention, as this app works a little differently than other apps where you are selling items. With Decluttr, you're not making listings where you sell products to other people.
Instead, you're basically selling items to the company itself (who presumably resells them for a significant profit). Needless to say, you're not going to get what your item is worth – not by a long shot.
For example, Decluttr told me that I would get $2.74 for a Skillet CD, $0.41 for American Pie 2 and $0.42 for an Xbox One game. Personally, I wouldn't bother. Most of those items would sell for more on Facebook Marketplace or even eBay.
Still, the appeal is easy to see. With Decluttr, you ship the items to the company and that's all you need to worry about. They even create the shipping labels for you. This is much easier than trying to meet up with customers locally or shipping individual games and DVDs (especially if you have many.
Besides, while a DVD like American Pie 2 is certainly worth more than $0.41, selling it wouldn't necessarily be easy. There are so many movies out there these days and plenty of places for people to stream them. So, if you want a quick $10, selling odds and ends to Decluttr could be the perfect solution.
Sell Used Clothing
A similar pattern can happen with used clothing too. Some sites and physical stores will buy clothing off you, which they will then turn around and resell. The site ThredUp does this for clothing that is likely to sell well.
Once again, you'll earn less than if you sold the items individually on your own. Still, there's something to be said for convenience.
Whether this style works for you will strongly depend on the type of clothing that you have to sell. The pieces will need to be in good condition and be desirable.
Sites that pay when you send items in tend to focus on clothing that consistently sell well, such as branded items that look close to new.
Make And Sell Food
Food is always a little complex as a way to make money. There are often local laws around what you can do, along with the safety steps that you need to take.
Thankfully, making and selling food doesn't need to be complex. You don't need to have a stall at a local market or anything like that.
If you're just wanting a little money here and there, you might even be able to rely on word of mouth. For example, my friend makes chocolate truffles as gifts around Christmas. They look very professional when packaged up, yet the truffles are fast to make and fairly inexpensive.
She could easily earn money by selling the little bags at $5 each. She'd still turn a profit by selling them at $2 a bag.
There's another angle to consider too – selling prepared meals. This style isn't done as often, but the demand certainly exists. For example, some seniors or people who are disabled aren't able to cook well for themselves. Services like Meals on Wheels can be a helpful alternative, but the food provided often isn't that good.
What about selling prepared meals as a service? Even with just one client, you could easily make $10 a week – potentially much more depending on how many meals you are providing.
This idea doesn't need to be expensive or time-consuming either. For example, if you're already making meals for your family, you might just make one extra portion, package it up and deliver it.
Buy Online And Sell Locally
Sites like Wish and Flipkart give you the chance to take advantage of international markets for products like toys, jewelry, gadgets, clothing and many other items. You're generally getting items at a fraction of the price that you would pay locally, which is pretty stunning.
The biggest limitation is that you're not going to get products fast. In fact, shipping can sometimes take months. Item quality can vary too. You're likely to find that some of the products aren't very good at all, while others are amazing for the price that you paid.
Still, even with the limitations, you can make money with the sites. Many of the items are exceptionally cheap – perhaps just a dollar or two. Sometimes you will only need to pay shipping.
You could easily order some choice items online and then sell them locally. Think about styles that are likely to be appealing, like fantasy jewelry or steampunk pieces. You can probably find some decent enough items on Wish at a low price.
There are plenty of options for making sales. For example, I've seen some people advertise products on Facebook Marketplace or on groups for particular interests (like steampunk). A local market could be another location if you plan to order a decent number of items at once.

Business Ideas To Earn $10 Over And Over Again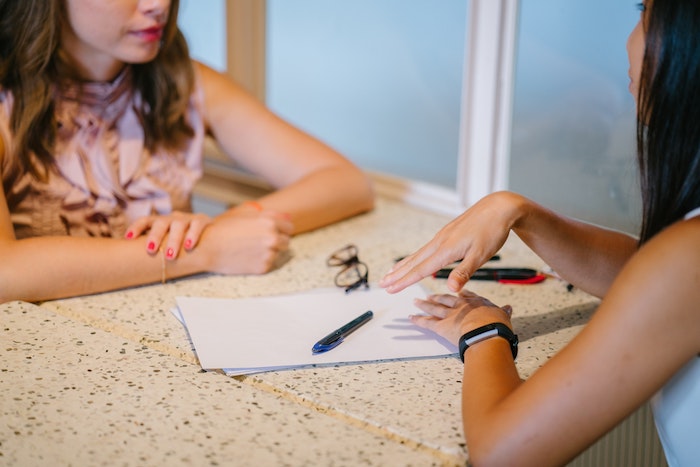 The thing with many of the options we've already looked at is that you need something physical to sell in order to make the money. What if you don't want to sell anything, or even don't have something to sell?
The next thing to look at is providing a service or skill for someone in return for money. If you've got a particular talent, or even are just willing to put an hour's hard work in for someone – one of these options could be for you.
Mow Someone's Lawn
This one is as simple as it comes – ask around your local area and see if anyone needs some gardening work done. It's so basic you probably don't need it explaining – but make sure you do a good job.
Be presentable and friendly and politely knock on people's doors to ask if they need anything doing. Don't come across as a pushy salesperson and you should get someone who's interested relatively quickly.
It might take a few hours knocking on doors, but 30 minutes of mowing should be enough to earn you $10 quickly and easily.
One thing to bear in mind – you might need your own lawnmower, which means you'll need to transport it and fuel it. Some houses might even have a mower you can use, but this will be a tougher sell door-to-door and might make you come across as unprofessional.
One tip is to simply ask people you know rather than trying to market your skills to complete strangers.
If you're upfront about why you're doing it, you'll be able to discuss whether they've got a mower you can use and things should run much more smoothly.
This type of work could easily turn into an ongoing way to earn, as people need their lawns mowing regularly.
Clean Someone's Windows
Again, this one is similar to mowing someone's lawn – except you'll be cleaning windows instead. This might be a better option for someone who doesn't have a lawnmower but does have a bucket and potentially a ladder.
Again, offer your services effectively door to door and $10 is a fair price for one home's windows. You'll need to do a good job, and make sure you work safely at all times (especially if you're using a ladder).
Clear Someone's Yard Or Garage
If someone has a large amount of garbage or clutter in their yard – they might be looking for someone to clear it.
This one is slightly more difficult as it'll only work on people who actually have something that needs cleared – so your market will be smaller than simply people who need their lawn mowed or windows cleaned. You'll also need transport and a means of disposing of what you clear.
One upside for this type of work is that some of the items you clear might have added value and could work well with the second-hand store or boot sale options that we've already looked at.
Babysitting (Or Parent Sitting)
Babysitting is pretty classic as side hustles go, but it doesn't stop this from being a good way to earn. Parents do need time out on their own and many are more than willing to pay for a babysitter.
While the classic image of a babysitter is a young woman, perhaps one in high school or in her early 20s – many parents will prefer someone older and more experienced. Plus, if you have kids yourself, you already have plenty of networking opportunities to find work.
Caring for kids isn't the only approach to take.
There is also growing demand for caregiving roles. Don't worry, you don't need to become a full-time caregiver. Instead, you can often find work where you are giving the caregiver a break – such as looking after their family member overnight or just keeping them company for a few hours.
The site Care.com is a good place to start looking. The site supports many different types of care roles.
You could also ask around in your local community. If you're just looking for a quick $10 here and there, finding work shouldn't be too difficult. Who knows? You might make someone's day.
Consider Other Local Services
There are actually many different tasks that home owners could need, such as gardening, odd jobs, simple maintenance, moving heavy items and helping with cleaning.
All of these areas (and many more) could easily be turned into money making opportunities. You could focus on multiple options at the same time.
If you're really serious about the idea, you could create business cards and start to promote yourself. Your income could easily increase over time, especially if you become popular and get more efficient at the services that you offer.
Perform On The Street
If you've got a particular talent – this option could be for you. This works well with musical people, but it could also work with other performance-based talents. If you can play an instrument or sing, simply set up in a busy spot and start performing.
People love giving a bit of money to street performers they enjoy, so it could be a quick, easy and enjoyable way to make that $10.
You could even earn that in twenty minutes in the right location. Pick a busy city center area, perhaps somewhere with a lot of shoppers or passing foot-traffic.
You'll obviously need to be reasonably confident and happy to perform in busy areas – so this isn't one for shy people. You'll also actually need to be reasonably good, so people will be willing to pay.
Make sure you check the local bylaws and that you don't need a license for street performing. You might also want to make sure you aren't encroaching on an existing performer's patch.
Consulting (Helping People)
Doing consulting for any type of work typically pays a hell of a lot more than $10. However, you usually need some serious skills to get paid serious money.
So what about the regular American who doesn't have the experience in the proper high-paying consulting industries?
You can still provide a useful service depending on the skills you have. Whatever your last job was – could you return for any kind of consulting? A simple one-time fee for helping a company increase revenue, save time, or be more efficient could work.
Maybe your last job was at Applebee's, so they aren't really going to be open to some random person walking in offering services. If that's the case, could you help someone find that same type of job?
Offering to help your network of friends accomplish their goals could be a great way to help people and also get paid.
You could help a cousin land a server job at a restaurant by helping them update their resume, or coaching them on interview questions. You could teach someone in your family how to cook meals.
There are plenty of ideas like this which involve helping someone with small tasks or ideas, where you could easily get $10 or $20.
Help People With Technology
You don't need to be an expert to make some money helping people with tech. Most of the time people don't need sophisticated or complex advice, instead, they need help with fairly simple tasks, like installing an app, sending emails or setting up their phone initially.
You could easily charge $10 or $20 to spend half an hour and step someone through the challenges that they're experiencing. You might even charge more, depending on the amount of work that is involved. The amount you charge is still likely to be less than what professionals charge, which is great for getting repeat customers.
There are two general angles that you can take here. One is to solve problems basic problems, like working out why a program won't load or finding the best software for a specific set of needs. The other angle is to teach people instead, either in a class environment or in a one-on-one setting.
Dog Walking (Or Other Pet Services)
Dog walking is a great choice for anyone who loves animals. You can easily make $10 or $20 for walking someone's dog. You might even be able to walk multiple dogs at the same time.
There's plenty of demand for this type of service. Dogs need walking regularly and owners don't always have the time and energy to do so.
Dog walking could easily turn into a sustainable business, one that you develop over time, especially if you get repeat customers. You might also offer related pet services, such as grooming or pet sitting.
But, you can choose the amount of effort you put into the process. You could use dog walking as a fairly casual way to earn. Even just one or two clients per week would give you extra money in your pocket.

Take Advantage Of Websites And Apps

Refer A Friend To A Website You Use
Chances are that one of the sites or businesses you already use offer a simple "refer a friend" scheme. You've probably seen many of these before when you didn't really need the money. But now you do.
Find something you already like and it'll be easier to convince someone to use. Simply refer the friend and make sure they sign up using your link or code, and you could make an easy $10 (or potentially more).
One thing to look out for with this that some sites need a certain number of referrals before they pay out, so you might not be able to get your $10 that quickly.
Other times you might only earn if the person you refers completes certain tasks, such as earning money through the website or buying something.
Do Some Online Surveys
This is one option that's been around for a while. It used to be much bigger than it is – but it's still a viable option. Do a quick search for paid online surveys in your area (many of them are country specific) and start getting involved.
You might only have to fill out a couple of hours worth of surveys to make $10, but again – they might require you to meet a threshold of say $50 before you get your option, so it might not be the best option if you're in a super rush.
The good thing about surveys is that they're easy and you can do them at home without any particular talent.
Try Offer Sites And Apps
If surveys sound a little boring, offer sites and apps are another set of approaches to consider. These typically allow you to earn from a variety of tasks, such as surveys, downloading apps, watching videos and more.
Many of the tasks don't provide you with much money for your time. You might only be earning a dollar or two an hour.
Still, the income adds up. Offers sites are particularly good in this respect, as there is normally something that you can do to make some money. One my favorites is Swagbucks. It seems like you can never really run out of things to do.
Think About Microtasking
Microtasking is another online technique. As the name suggests, you're completing small tasks to make money.
There are two general styles to consider. One is online only, where you are completing online tasks. Amazon's Mechanical Turk is one example. With such sites, you're often helping to train AI, such as by tagging images or doing basic data entry.
The other option is location-specific microtasking. For example, some apps involve visiting a specific store, taking photos and perhaps writing reviews.
Microtasking isn't the most enjoyable way to make money, but it is certainly an option.
We've examined microtasking websites and apps in depth previously, so you can check out that article to learn more about the individual options and what they each have to offer.
Get Healthy
A few apps offer the chance to make money by improving your health or losing weight. It sounds like a very odd idea. Why would anyone pay you for getting healthy?
Most of the apps work because they can cost you money too. For example, the Gym Pact app allows you to earn a little bit of money by going to the gym regularly. But, you need to pay if you miss your goal.
You might make $0.40 per day for going to the gym and need to pay $10 for each of your planned days that you miss. Stakes like this mean that you're not earning quickly and that it is very easy to lose money instead.
One exception is the app Achievement, which works in a different way entirely. With Achievement, you're simply connecting to a variety of different apps and sending through your data.
The apps are all related to health in some way and include options like Fitbit and Headspace. Achievement even connects to some wearable devices, like Fitbit and Garmin.
In a purely objective sense, Achievement is never going to be a fast way to earn money. But, users often earn passively through the app, as they're getting paid for fitness behaviors that they would do anyway.
It's a cool idea and the app is legitimate (as the company is basically paying you for health information that can be used in research).
Sell Something On Fiverr (Twice)
The online marketplace Fiverr has tons of ways for you to make a quick five (or ten) dollars. The whole point of the site is that everything sells something for $5 – so all you'll need to do is sell two things and you've hit your $10 target.
You could create a personal video message for someone, sell an ebook or design a simple logo for someone's company if you've got the right skills.
There are tons of different "gigs" that cover a wide range of talents. There might be something you can do quickly and easily to make the money you need.
One downside of this option is that you'll still need to market your skills effectively, and there is a lot of competition. It could take a while to get your first client as a lot of people rely on having tons of positive reviews (which you won't have to start with).
That being said, it could be a sustainable option that sees you making even more than then $10 you need initially.
Join An Article Writing Site
Many sites will pay for written content and you don't need to need to be an especially amazing writer either. Instead, it's mostly a matter of finding a place where the demand matches your skill and experience level.
If you're looking to make $10 fast, you could look for low-quality freelance writing sites that pay per article. These are often called content mills.
One example is Zemandi and another is iWriter, although there are plenty of others too. Sites like these generally pay poorly for the time you put in. For example, you might average $5 an hour, or less. The pieces you're writing often aren't very interesting either.
Even so, the sites tend to have a large amount of work available and often pay promptly. It's also much easier to get accepted through this type of site than with one that pays are more reasonable rates. So, for a little money here and there, this type of site can be perfect.
Get Paid For Content
There are also many sites that directly pay you for content that they can use. The site Cracked is one example. They focus on comedy and the amount you earn varies depending on the type of content that you're producing.
There are plenty of other examples. Many high-profile sites that publish content will even have a page that tells you how you can write for them.
The catch is that you normally have to write the content first. Plus, the competition can be fierce.
You can still earn money. But, it's worth making sure what you're going to write is a great fit for the website before you get started.
Sell Stock Photos
Another fairly easy way to make money is with your camera. At this point, there are probably hundreds of different stock photo sites out there and most are looking for new photos that they can sell.
Some sites will require that you give them exclusive rights to your images. But, others will allow you to sell that same image elsewhere too.
The catch is that you only make money when the photo sells. So, it isn't as fast as some of the other options on this list. But, the income potential remains as long as your photo is up there, which can easily lead to passive income.
You can also increase your odds by focusing on topics that have relatively low competition but are still popular. For example, you're not going to get anywhere with stock photos of a sunset – even if it is an amazing one.
But, you might have more luck with an amazing image of keto food, especially with how popular that diet is becoming.
There are also photo apps that work in a slightly different manner. For example, the Snapwire app has contests that you can enter, which each look for a specific type of image. Winning such a contest might get you $20 or even $50, which isn't too shabby at all.
Be A Website Tester
There are various sites that pay you for testing websites or for completing other small tasks. Some of these even pay $10 per test. In other cases, you might have to complete a few tests to earn $10. Either way, the sites can be a way to earn a little money fairly quickly.
But, you'll need to pay close attention to the sites and their reviews. Some are low-quality and may not actually pay. Others will require you to submit at least one review first, just to see if you get approved.
As with surveys and article writing sites, the amount you earn for your time is pretty low. If you need money fast, this may not be a problem. But, the approach certainly isn't good for long-term income.
Listen To Music
There are actually places that will pay you for listening to music. Truly! Of course, you're not just listening to music. Instead, the sites tend to pay you for writing reviews about what you hear. One of the most well-known sites for this is Slice the Pie, which tends to be pretty popular.
This is another case where you're legitimately earning but you're not earning very much at a time. The concept also works like a survey site, in that you often have to sit and wait for more opportunities. You can't just do as many reviews as you feel like.
Still, if you're only trying to earn $10, reviewing music isn't a horrible idea. The sites do seem to pay out and you might even enjoy the process.
Get Cash Back
You can also make money through cash back programs, like Ibotta. Getting money back isn't quite the same as actually earning. But, the idea can be powerful if you were going to spend the money already.
For example, Ibotta works with many popular retail stores, including Walgreens, Walmart and Aldi. Ibotta also gives you a $10 bonus for signing up (although you do have to make a purchase and verify with the app to get that).
Honestly, the app works pretty well as a way to get money back. It's not revolutionary – but if you're spending the money anyway, why not? Giving my own spending habits, I imagine I could easily earn $10 a month through the app, without any real thought or planning.
Other Ideas Worth Trying
Work On Local Odd Jobs
We talked about starting an odd jobs business earlier. But, you can also do odd jobs on a more casual basis. There are various apps designed to help this process.
For example, Task Rabbit allows you to do tasks for people in your local area. There are also specialized apps and websites to consider, like TaskEasy (for mowing lawns), Dolly and BellHops (for helping people to move) and various apps for delivering food, people or packages.
You could also simply advertise through word of mouth and a flyer or two. You would only need to work for an hour or two to earn that $10.
Trade In Empty Cans
Many states will allow you to make money by recycling cans and bottles. This can be a pretty simple way to earn, especially if there are regular soda drinkers in your household.
You might also know friends or family who often have cans lying around and don't bother both recycling them. If so, you've got an easy source of income.
You can also take the time to actively collect cans and bottles from around the neighborhood. It isn't the most glamorous way to earn, nor is it particularly efficient. But, plenty of people do throw away cans regularly – so there is money to be made.
I wouldn't ever recommend this as a regular way to earn, the time versus money ratio just isn't worth it. But, if you're looking for $10 relatively fast, it isn't a bad way to go.
Earn From Recycling
It is also possible to make some money with recycling. For the most part, you'd be doing this by upcycling items. For example, some people use wine corks to make pin boards. There's a surprising amount that you can do with fairly commonplace items.
Of course, this approach isn't going to be fast. You'd need to collect the materials, make the items and then find ways to sell them. Still, this angle could work under the right circumstances.
In fact, if something that you make becomes popular – you could easily find that your work is in demand. This isn't incredibly unlikely either, as many people do love handmade items, especially ones that are unusual.
For a faster payday, you could try selling items that people use in this way. For example, there are plenty of used wine cork listings on eBay. The same is true for many other craft areas.
Check out the categories and listings to see if people are selling anything that you already have. Don't forget that you're not limited to eBay either. You can sometimes make more money with local sales, especially when people need supplies urgently.
Collect Scrap Metal
Scrapping is a step up from trading in empty cans. You'll generally want to scrap a trailer load of metal at a time to make the process worth it. Collecting enough scrap metal does take time, as does finding good places to source the metal and learning the best types to look for.
Even so, scrap metal can be a lucrative approach. It is also less complex than many other options for earning – as you don't need to sell products to customers.
Develop Resumes And Cover Letters
Resume creation is a nice way to make money that I've tried myself. Having a good resume is still essential for most jobs. Cover letters help too and these should be different for each job that a person applies for.
Most people know that they need a resume to get work, but many don't have the knowledge or skills to create one.
Experts in resume creation often charge $50, $100 or even more for their service (and can produce amazing results). But, resume creation can be a more casual service too.
For example, you might charge $20 for a resume, the same for a cover letter and offer a deal of $30 for both. Low prices like this tend to hook people in and make sales easy. You can still earn well if you're efficient at making resumes.
The one caveat is that you need to be clear about what people can expect from your service. Customers aren't always reasonable and some may initially expect the same level of time, dedication and expertise from a $20 resume as they would get from a $200 one.
Review Books On Amazon
Reviewing books is an interesting way to make a quick buck – as long as you can find the work. You can advertise through sites like Fiverr, but the most practical way to earn is to join a company that sells book reviews.
These companies help to boost an author's ratings on Amazon by providing reviews of books that wouldn't normally get read otherwise.
Some of them will only provide positive reviews, while others will offer more objective ones. Either way, you're getting paid to review. You normally get some money to actually purchase the book too (typically as an eBook).
Many reviewers end up just skimming the book and then reviewing it, so you don't need to read an entire book every time.
But, finding the work isn't as easy as it seems. Book reviews like this violate Amazon's terms and conditions. You'll have to look on places like Craigslist or talk to other book reviewers to get involved.
Deliver Items
Item delivery is one of many gig economy approaches that you can try. This can be an ideal approach if you drive frequently anyway.
For example, Roadie acts as an 'on-the-way' delivery service. It allows you to get paid for taking items from A to B, without going too far out of your way. While the income often isn't high, you should be able to make $10 without much effort at all.
Help Someone Move
Moving house is a frustrating process and most people don't want to do it on their own. The most obvious approach is to rely on a moving company, but these can be expensive. Many aren't that great anyway.
You could earn money by simply making yourself available. What about putting up some flyers in your local area?
There are a couple of useful apps to consider too. Dolly and Bellhops are two examples. Both aim to connect able-bodied movers and clients with one another.
Give Friends Rides
What car owner hasn't been asked to give their friends a ride at least once or twice. This area can easily turn into a profitable side venture.
I'm not suggesting that you charge your friends as much as a taxi or an Uber might. But, asking them to chip in a little for gas and your time isn't unreasonable.
Don't worry. You're not taking advantage of your friends. In fact, charging people for rides can make them more comfortable about asking.
Fetch And Carry
Fetching or delivering items can also work well for making a quick buck. For example, some entrepreneurial college kids have taken full advantage of this idea – charging a small fee to get items for their fellow students (like energy drinks while everyone is studying for exams!).
This idea isn't just limited to college either.
There are plenty of cases where people don't have the time to get something for themselves. Others may not have any transport.
You could focus on groups of people that are likely to want this type of service. What about seniors who aren't able to drive anymore or parents who are looking after small children at home?
Getting items could easily turn into a full business, but you could also choose to keep things casual by relying on word of mouth to promote your services.
Sell Your Plasma
If you're eligible, selling your plasma can be a way to earn a little extra money on the site. The amount you make varies depending on aspects like the donation center that you're working with and demand.
But, one estimate suggests that you can make up to $440 a month as a plasma donor.
You'll often be getting around $30 a donation as a regular donor. Becoming a qualified donor can increase the amount that you earn, but this does mean that you need to donate consistently.
There are strict requirements about who can and cannot donate plasma, so this approach won't be for everyone. You also need to keep yourself fit and healthy, while meeting other requirements, like having a certain level of protein intake.
Borrow It
The reality is – many people you know will be willing to help you if you're in a tight fix. If you can be up front and honest with them, they might want to help you.
After all, it's only $10. As a friend or relative if you can borrow it. This could be the easiest option of them all – just be sure to pay it back on time!
There's nothing worse than someone lending a hand when you need help and you taking your sweet time giving the money back.
But, if you find that you need to borrow $10 often, then it's time to look for other approaches.
Final Thoughts
If you need to make $10 fast, your situation is not that dire. There are many ways to doing it, both online and off.
Though you may feel like this ten bucks is life-changing, imagine if you needed $1,000 fast? Yes, there are people out there who get in situations where they need a grand, like right now. Car accidents, pet injuries, or unexpected bills!
For example, I had a $1500 bill arrive from my lawyer last month that I was not expecting to have to pay!
Lucky for me, I had enough savings from my website earnings that I could cover the bill no problem. Not everyone is so lucky though!
Let me know which method you choose from the list, or add your own ideas below!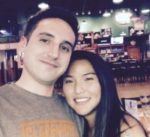 Nathaniell
What's up ladies and dudes! Great to finally meet you, and I hope you enjoyed this post. My name is Nathaniell and I'm the owner of One More Cup of Coffee. I started my first online business in 2010 promoting computer software and now I help newbies start their own businesses. Sign up for my #1 recommended training course and learn how to start your business for FREE!