About Lunarpages
With over 150,00 customers, Lunarpages is a long-standing player in the world of hosting. Formed in the late 1990's, Lunarpages has grown beyond being just a web hosting company to position themselves as an IT solutions company. They offer customers total service, with their in-house design and marketing team, to help build, manage, and market your website.
Lunarpages offers shared, dedicated, Cloud VPS, and managed hosting – along with a big emphasis on WordPress. Lunar classifies themselves as a total solutions partner, rather than just a website host. There are just a few hosting companies, such as FastWebHost and HostPaPa, providing the same total solution.
One area where Lunarpages stands out is managed web hosting. For $39.95 per month, you can get your website managed and hosted. The managed element of the hosting is interesting as the monthly cost includes 2 hours of design time. This is a concept that I've not yet come across and one example of what makes Lunarpages unique. But is it worth the $39.95 per month compared to $3.95 per month hosting-only companies?
Let's find out.
What Makes Lunarpages Unique?
First, their customer support is based in the US. Secondly, they offer a complete solution to building your first website.
You can get your website built, hosted, managed, and marketed all under one roof. This approach can have its advantages, but, so can shopping around for exactly what you need for your online business or personal website. When you consider some of the younger more vibrant hosts that are offering the same total solution at a lower price, you need to start asking how relevant these older hosting companies are.
The next unique feature is a rather negative one. Yes, you have 24/7 US based support, unless you are on any of the basic hosting plans. In this case, there is no support. If you choose the basic VPS, not only is there no support, there is no control panel installed.
Lunarpages Online Reputation
You would expect a host with such a professional outlook and 20 years of experience to have a glowing online reputation. Unfortunately, Lunarpages has a mixed reputation.
If I had to describe their customer feedback in one word, the word would be "average". There are no dramatic swings in opinion. People just think they are average and slightly overpriced.
WhoIsHostingThis.com gives Lunarpages an average score of 2.8 stars, with some very mediocre reviews describing this hosting solution as "average and expensive". HostingFacts.com ranks Lunarpages as average with 3 stars.
That is the story across the board, with Lunarpages scoring 50% to 60% for almost everything except value – which is below average.
Starter Linux $3.95/mo 1 Website, 5GB Storage, 50B Bandwidth, 5 Email Accounts
Basic Linux $4.95/mo Unlimited Websites, Unlimited Storage, Unlimited Bandwidth, Unlimited Email Accounts, Free Domain Name, Free Website Builder and 24/7 Support
Windows Hosting $9.95/mo Unlimited Websites, Unlimited Storage, Unlimited Bandwidth, Unlimited Email Accounts, Free Domain Name, Free Website Builder and 24/7 Support
The starter Linux hosting is very basic for the price. This plan does not include a free domain name or technical support. For the cost of this hosting, I don't understand why the two most basic and essential features are missing.
I also have trouble with the Windows hosting plan. You are paying a premium price for shared hosting on a Windows server. If this was VPS I would understand, because of the greater functionality a first time VPS user would get from the Windows platform. But, since this is shared hosting, I can honestly say I am having problems seeing any real value here.
Business Hosting (From $22.95/mo)
Premium $22.95/mo Unlimited Websites, 20GB Storage, 200GB Bandwidth, PCI Complaint SSL Security Certificate, 24/7 Support and Free Domain Name.
Advantage $42.95/mo Unlimited Websites, 40GB Storage, 400GB Bandwidth, PCI Compliment SSL Security Certificate, 24/7 Support and Free Domain Name.
Enterprise $64.95 Unlimited Websites, Unlimited Storage, Unlimited Bandwidth, PCI Complaint SSL Security Certificate, 24/7 Support, Free Domain Name and 2 hours each month Technical Time
These are some of the more expensive business hosting plans that I've seen for what they offer. For the price quoted I would expect a managed service built on some serious technology. Unfortunately, this is not the case.
There are some impressive features and the server technology is sound, but, the real selling points have been reserved for the most expensive hosting plans. Again, it's hard to see a real value when you are paying that much, and there are so many other hosting options.
Exclusive 24/7 support via live chat, phone, and email
Website monitoring via SecureLive™
Back up insurance (Premium Restore)
Installation and upgrades of many open source web apps such as WordPress, Joomla, Drupal, etc.
Assistance with web editing software
Two hours each month of basic design, development or administration time
Email set up
With managed shared hosting, things start to look a little more impressive. You will receive premium and priority support, as well as 2 hours technical and design time each month. If you're new to WordPress this is a very interesting proposition.
Dedicated and VPS Hosting (From 9.95/mo)
Lite $9.95/mo Free Restore and Security Monitoring
Intense $44.95/mo Free Restore and Security Monitoring, Live Chat Support and Control Panel
Ultra $149.95/mo Free Restore and Security Monitoring, Live Chat Support and Control Panel. Also includes Software and Script Installation
As far as dedicated and managed VPS hosting goes, this plan is very limited. In fact, the Lite package certainly feels very lite. For $9.95/mo you would expect 24/7 support and cPanel to come as standard. Unfortunately, this is not the case. If you are looking for value, perhaps you need to look again.
Lunarpages Customer Service Reviews
Let me clear something up. I have used the word "average" to describe various aspects of Lunarpages. But, I'm trying very hard to think of other words. It's the best way to describe the customer service and technical support offered by Lunarpages.
There are no reviews or customer feedback talking about bad support or excellent support. If you read the reviews for Lunarpages you will see the word "average" used time and time again. Perhaps, if you add the word "expensive", you have the best possible description.
The entire technical support team is based in the US. This means no more frustrating chat sessions with a helper in a foreign country. Unfortunately, I found the support to be slow and a little annoying. If I am speaking to someone in the US, I expect the conversation to flow a little more freely. The support they offer feels like a giant box-ticking exercise.
Overall, I'm surprised with the lack of support available on the most basic plans. For hosting with excellent support, I recommend HostingSource.
Who Is the Ideal Customer for Lunarpages?
If you're looking for a host that can do it all, then give Lunarpages a look. You can get your website developed, hosted, and managed all under one roof. Basically, if you have the budget, Lunarpages can do all the work for you, freeing up your time for other tasks.
On the other hand, if you're looking for basic shared hosting that comes with support, Lunarpages may not be the best hosting company for you.
I don't like the way Lunarpages have separated every aspect of hosting and support. It feels like everything has been separated into small pieces and made available at a steep price. When there are hundreds of companies offering a complete solution at a better price, I find it hard to understand why anyone would choose Lunarpages to host their websites.
Lunarpages Final Review
There are many things I don't like about Lunarpages and only one thing that I do like. The managed shared hosting looks good, but there are better managed hosting plans available. Though, Lunarpages offers OK value and 2 hours of design time each month. In my opinion, this is a very good feature. Other than this, there is little to like.
The basic hosting plans don't have support or cPanel, which is a major drawback. You only need to look at other hosting companies to find everything you need for half the price. Additionally, the reviews for Lunarpages are all average, the service feels average, and the support is slow and tiresome.
If you wanted you could get Lunarpages to build, host, and market your website for you. Unfortunately, there are no clear prices for this part of the service. There is only the promise of a tailored package to meet your needs.
This is could be great if you manage a large business with a large website. But, if your new to hosting or own several small blogs, you want clear prices that you can see and judge for yourself.
Lunarpages is a large, older web hosting company with 20 years of experience behind them. Their online reputation is mixed, with the best reviews referring to Lunarpages as average. They have sky-high pricing and limited support – not to mention a pricing structure that feels unfair. With hundreds of better hosting options available, the choice is yours.
My all-time favorite host is Kinsta. They are pricey, but freakin' fast fast and the support is rock-solid. The STARTER plan is great for one website, but I recommend the BUSINESS 1 if you want to build multiple websites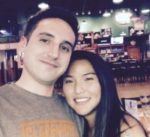 Nathaniell
What's up ladies and dudes! Great to finally meet you, and I hope you enjoyed this post. My name is Nathaniell and I'm the owner of One More Cup of Coffee. I started my first online business in 2010 promoting computer software and now I help newbies start their own businesses. Sign up for my #1 recommended training course and learn how to start your business for FREE!