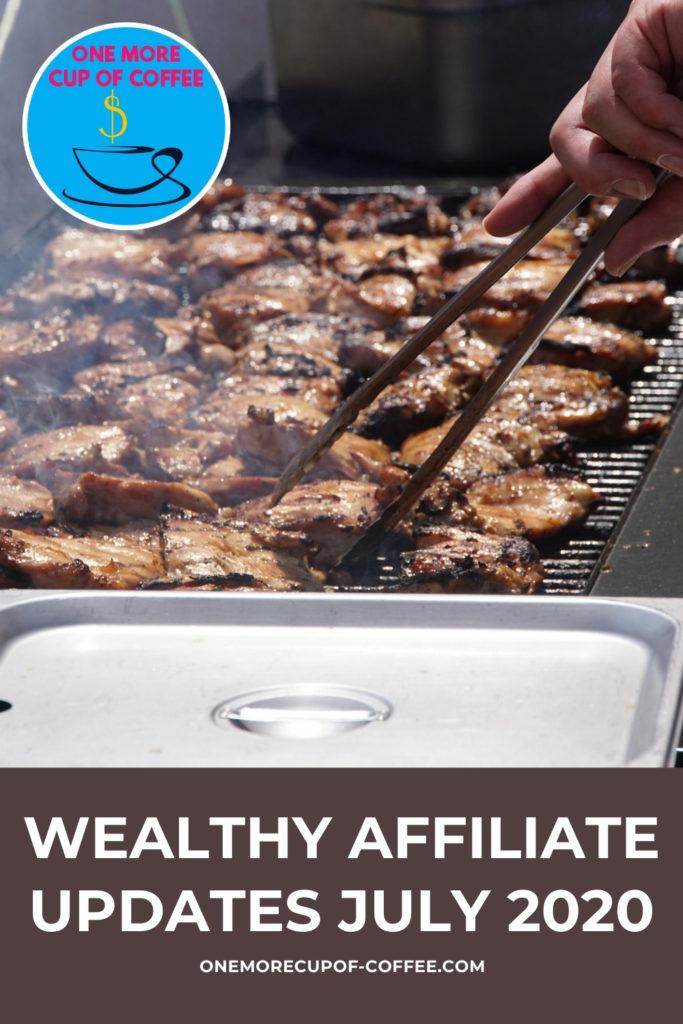 Wealthy Affiliate July Updates
Are we in the "new normal yet"? It feels like it. Things are chugging along, and affiliate business are still going strong. People are buying stuff online even more than ever. Just check Amazon's stock. I think it's a Warren Buffet quote that says something about investing when there's blood in the streets, meaning that when things are looking down, and sentiment is low, that's the time to invest.
I think the same is true for building a business. Do the work while times are tough, then when things get better, you'll be in an awesome position to take part in the upswing, while everyone else is just getting started. Don't let the state of the world interrupt your business building!
That being said, quarantine sucks, so get out when you can. Grill some burgers in your back yard, get some vitamin d, and enjoy the warm weather.
Aside from that, here's what went on inside Wealthy Affiliate for July 2020. The webinars were focused on WordPress web design, and there's an incredible story of a Wealthy Affiliate member making $16,000 in a single day. WOW!
July Webinars
Recorded on July 4, Components That Makes a Beautiful Website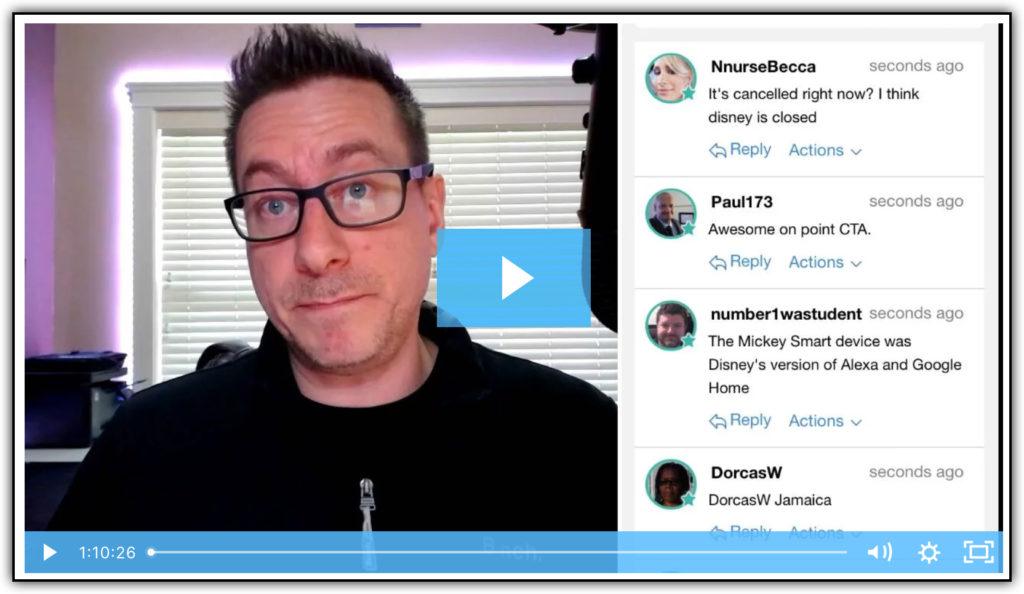 "Web design" is a scary subject for a lot of people, when in my opinion, with WordPress, it's relatively easy, as long as you keep it simple. In this webinar, Jay goes over some very simple elements of WordPress theme designs and how to get the most out of your theme without getting too much into complicated customizations.
People are searching for information online, not just for a visually pleasing experience. Focus on what matters, and then use your words to make affiliate sales!
Recorded on July 11, Choosing an Awesome Theme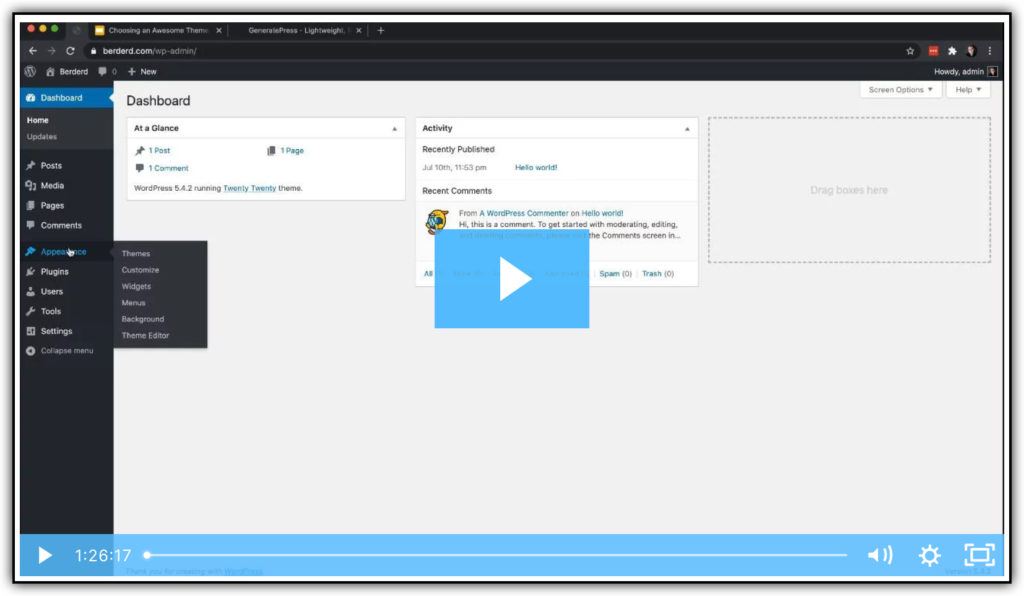 There are over 10,000 free WordPress themes to choose from, and that doesn't even count all the additional Premium themes available! How do you pick the perfect theme for your website?
My #1 tip to add to this webinar would be that there's no specific theme to a specific type of website, perhaps with the exception of recipe websites which may benefit from recipe themes (although you could add recipe plugins). In other words, there's no "fishing theme" or "investing theme". Themes are just a general design, then you make the content relevant to your niche.
Recorded on July 17 2020, Typography & Colors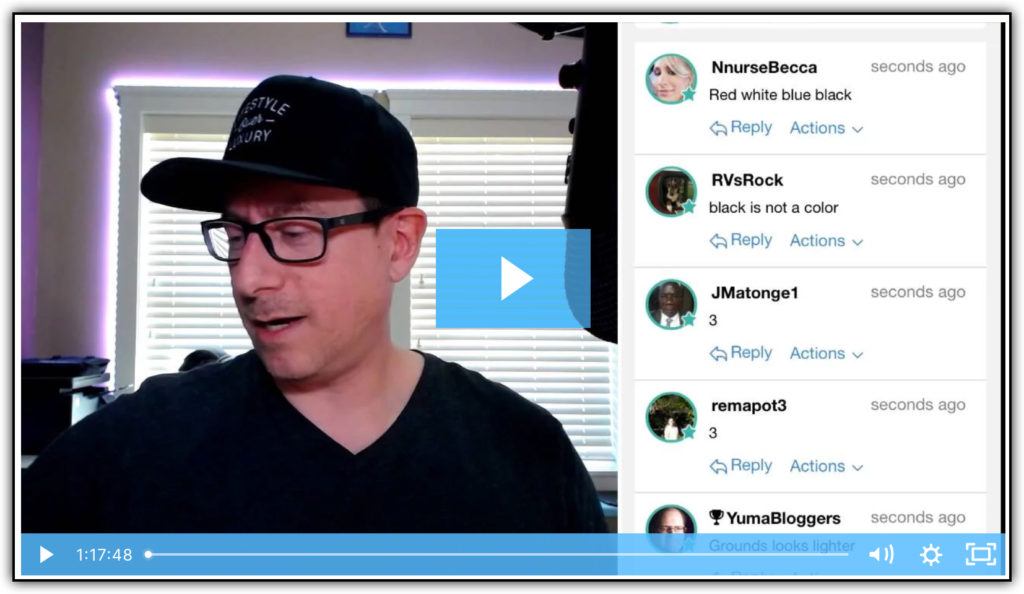 In the beginning, things like typography and colors are not super important. However, as your site gains traction, you may want to take a second look at these design elements for your theme. From a brand perspective, certain colors evoke certain emotions like trust, urgency, or whimsy. Certain color combinations may be off-putting, or hard on the eyes.
On a practical level, fonts which are hard to read can cause people to leave your website quicker since the information is hard to skim!
Recorded on July 24 2020, Flow of Relevancy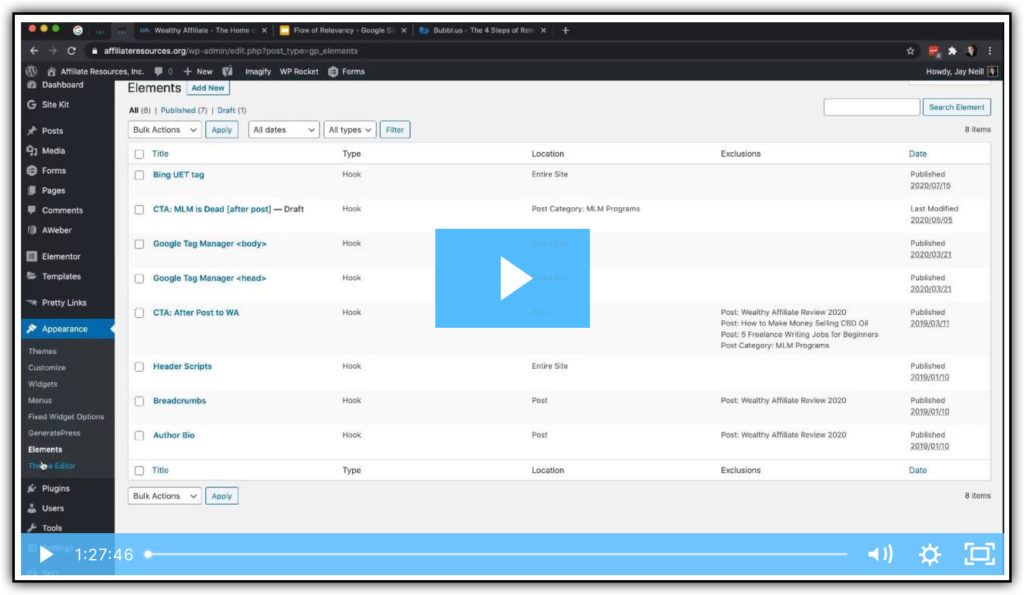 When you write for your website, what's your goal? Publish then run away and hope for the best? As you build out your content, a longer term strategy of funneling "first touch" visitors into money pages requires some flow of relevancy to turn them into buyers. In this webinar Jay talks about the purchase lifestyle and how you can integrate it into your content.
This type of automation can help you make more sales with less effort!
Recorded on July 31 2020, Building Awesome Landing Pages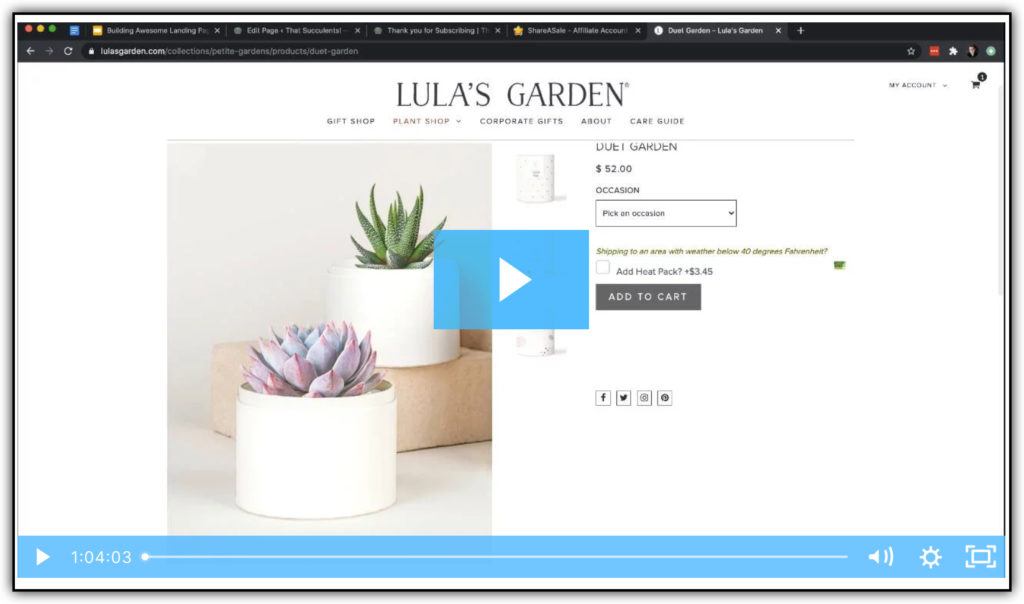 When you have a main "money page" you want to use to funnel all your conversions, or perhaps an email opt-in page where you send traffic, having a beautiful, simple, effective landing page is important. Here are some tips for creating awesome landing pages to increase your conversions, whether that be collecting an email address or purchasing an item online.
If you've never built a landing page, or are not sure what they are for, this is a great webinar for you. If you do know those things, this is a great refresher with new perspectives from the conversion master Jay!
Top Blog Posts
Let's just start out with a bang. John set a personal record and made $31k in two days. Here's a screenshot in case John deletes the post after being bombarded with questions of "how'd you do it?!".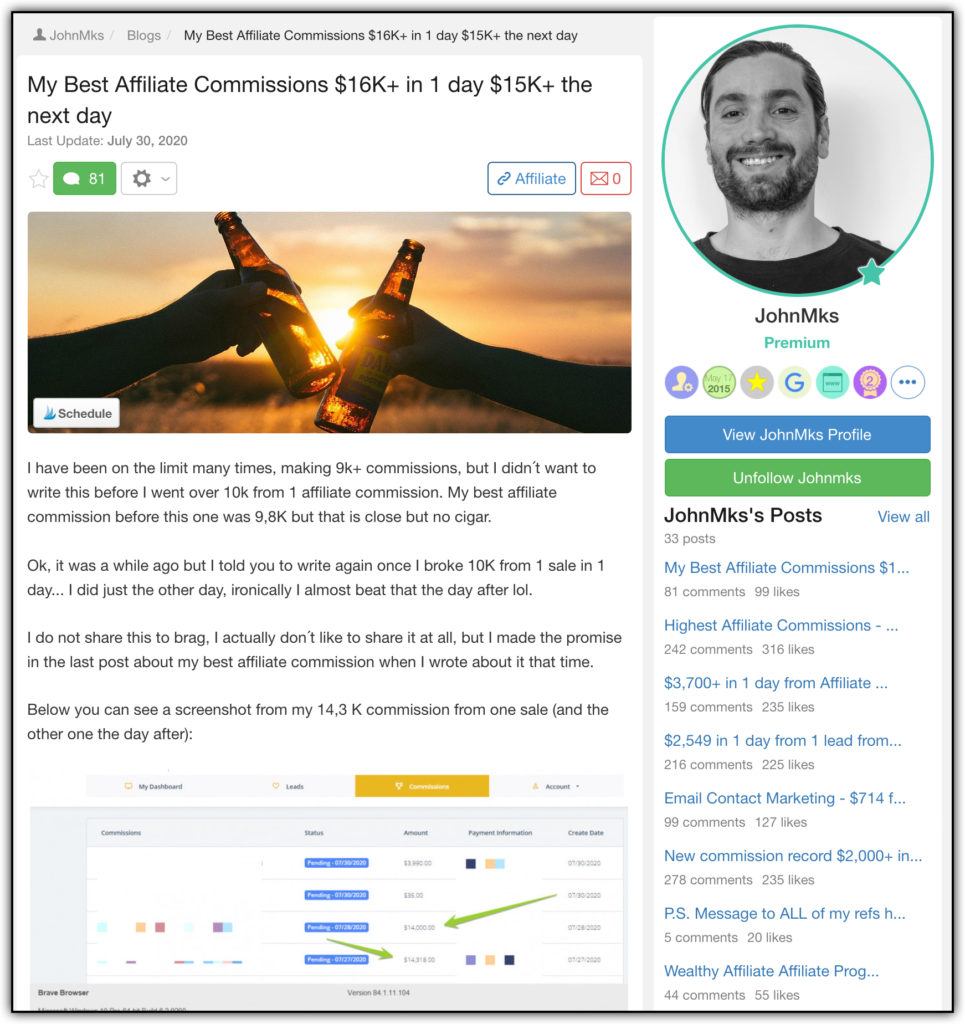 A promise is a promise… never forget that the most important person to keep a promise to is yourself, because how are you going to be able to keep promises to anyone else if you can't even keep them to yourself, right? That mindset is what made me succed here at Wealthy Affiliate (the platform you are currently on).

It all started right here on this place for me, and I have this platform and the owners to thank for learning a skill that makes me money while I sleep, literally.
Of course, you don't have to earn $16k in a day to be "successful". Dave earned $507 with his website about list building. Sounds like one of his main affiliate products is autoresponders. This is a great example of B2B affiliate niches. With B2B, you market products to businesses instead of consumers.
As a business owner myself, I know it's a lot easier to spend a few hundred dollars to keep my business running smoothly than it is to spend that some money on some kind of personal luxury. I think business owners are also more thorough in their research, so you really need your content to be on-point and expert to impress them, but B2B niches can be extremely lucrative if you know your stuff.
More Stories From Wealthy Affiliate Members This Month!
And of course, let's never forget that even your first sale of just $5.20 can be a huge eye-opening moment. My first sale was just $5, and that was back in 2010. Now I'm making a lot more than that, for sure, a journey of a thousand miles starts with a single step.
My Content
One of my favorite things to do in the affiliate marketing space is to go against the grain of traditional advice. There are so many websites out there which get information from other websites, who got information from other websites, and those websites where the data originated did not actually do accurate testing. The scientific method of proving what's "true" or "false" is very rigorous, and I highly doubt most of traditional SEO advice really stands up to scientific rigor.
So in that vein of bucking the trend, I wrote a couple of blog posts with advice that are pretty non-traditional.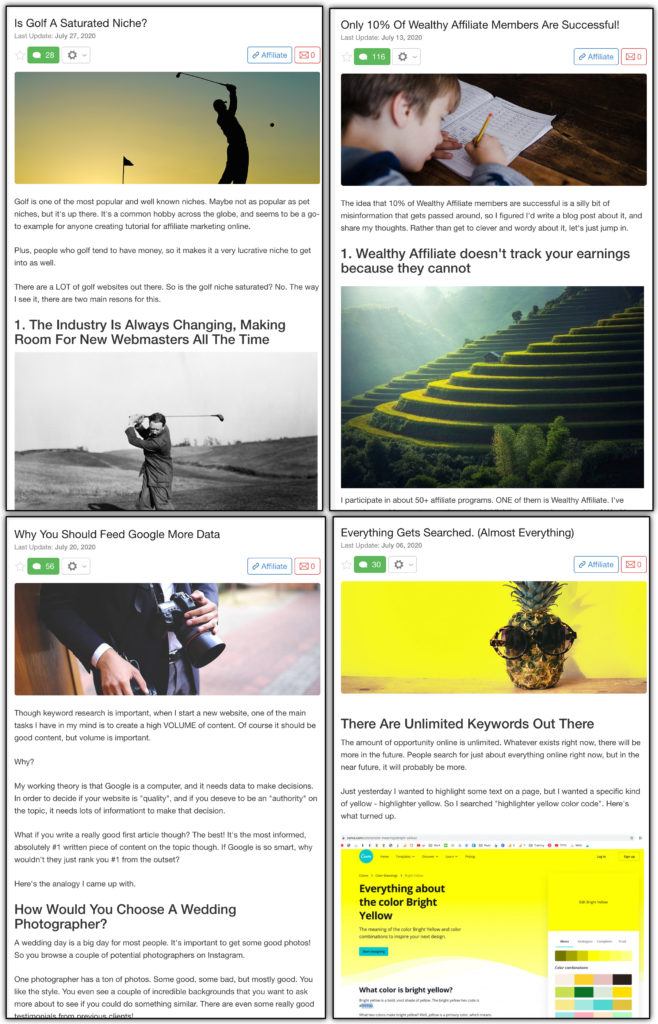 The first is that competitive niches are never saturated. They are competitive because they are robust, changing industries with a lot of stuff in them. Lots of products to review. Lots of stances to debate. Lots of room for personalized tutorials. Then, everything changes all the time, so there's always a chance to get your foot in the door. If you like golf or weight loss or whatever else a guru told you to not go after, my advice is to go for it.
The other is that ANY niche can work because everything gets searched online. Typical advice on how to choose a niche is that you should only focus on low competition niches with good traffic. However, I say you should start with something you think is interesting. You'll enjoy the business-building process much more, and stick around longer to see the results. It's really hard to build a site about dog shampoo if you don't have a dog!
This first site might not be a "home run", but who cares. If you're starting out with zero experience, it's important to learn the basics, have a couple of small wins, and build from there. If you asked me 10 years ago how I'd feel about dropping $5-10k/month on content for my websites I'd say no way. I'll do the work myself. Over time, my temperament, goals, and experience has changed. Building a massive online brand is tough for someone with no business experience, so ease your way into affiliate marketing with a project you'll enjoy (and can make money).
Plus, the reality is that if you pick something you like, you'll probably end up going down the rabbit hole and finding lots of untapped areas. Experts create the best content!
Lastly, one more myth I wanted to debunk is that only a small percentage of Wealthy Affiliate members are successful. This is something that people speculate about, but it's a pretty silly idea for a couple of very clear reasons, mainly that there's no effective way to measure how much people make, or what counts as "success". While it's a nice number to latch onto, the fact is that if you do the training, you can become successful with the training as it is. With the added bonus of your personal coach, Wealthy Affiliate is unlike any other learning center or training product out there.
Final Thoughts
I've been more active on my YouTube channel, so subscribe there for tutorial, advice, and Q&As about affiliate marketing. I've also added a new category I've been pounding away at, called Affiliate Website Case Studies where I talk about successes, failures, and interesting things that happen to my various affiliate sites.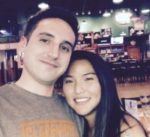 Nathaniell
What's up ladies and dudes! Great to finally meet you, and I hope you enjoyed this post. My name is Nathaniell and I'm the owner of One More Cup of Coffee. I started my first online business in 2010 promoting computer software and now I help newbies start their own businesses. Sign up for my #1 recommended training course and learn how to start your business for FREE!