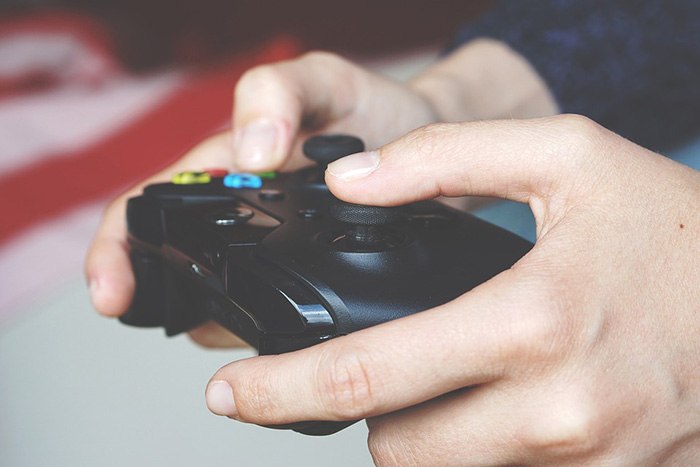 If you love battling it out on your favorite game controller, while helping your character defeat their enemy, chances are you are a gamer. You might be pleasantly surprised to learn there are jobs for gamers that would feed the thrills you have when playing games.
Most people who have played video games envy those are able to work to make the games happen. Whether it's Fallout or the latest Madden game, gamers dream of being part of the teams that get these games to market.
As a gamer, you probably love escaping into an alternate reality to accomplish the mission before you. You feed on the strategical objectives. You like being part of the story, as your characters come to life and interactive, complex tales take flight.
You're focused, fascinated, intrigued, and enchanted. Being part of a video game allows you the intellectual and tactical engagement you crave.
You are able to use abilities you don't feel you are using in other places in your life. You're creative and spontaneous. You're the master of this tale. You're a gamer and you'd have it no other way.
You like innovation and the constant evolving of the video game industry, with greater challenges being discovered. If all of this sounds like you, then you would probably like to work in the field of gaming. You could be one of the lucky ones who get to work their dream job.
You could have a career where you can put your game skills to use. Either way, being paid to do what you love is a win-win. If you are someone who's parents nagged them about wasting so much time on video games, here's your chance to prove them wrong.
With over $5.2 billion in sales and employment of over 146,000 people, the video gaming industry is one of the largest industries out there.
Many people dream of working within the gaming industry. The important thing to remember is that you might have to work your way up from a smaller job to get where you want to be.
Tips for Getting a Job in the Gaming Industry
Get a degree or training, even if your field doesn't require it. It'll up your chances to get hired.
Create a demo that is 3 minutes or less; While doing so, create a short sales pitch about yourself.
Create a LinkedIn profile and target companies and professionals in the gaming industry.
Once you find people in the industry, Network. Try to meet people who already work at the companies that interest you. Create a database of those people.
On your resume, focus on your accomplishments that are relevant to the industry and skills used there. Customize it for each different company you approach. Do the same for your demo.
Keep up with what's current in the industry. Pay attention to gaming magazines.
Be persistent. It could take a while to get the job you want or you may have to enter the field at a more entry-level position and work your way up. The key is to stick with your goals.
Let's take a look at the many careers available to gamers:
TECHNICAL JOBS IN THE GAMING INDUSTRY
Video game designers come up with the concepts that eventually become video games. They see those ideas through to fruition by developing storylines and characters and then guide them through production.
They collaborate with other members of the development team including artists, programmers, and audio engineers. Video game design jobs include game designer, lead designer, and level designer.
Creative writing skills and familiarity with 3D Studio Max, Maya, Level Editors (Unreal, Hammer, Torque, etc. and knowledge and samples of constructing a Game Design Document's (GDD's) is also crucial.
The average salaries of a video game designer range from $58,000 to $82,000 a year, depending on your level and experience.
Software Developers and Computer Programmers are an integral part of the gaming community. They work with the game designers to carry out the vision of the game product they want.
Developers design the software that makes the video games work the way the designers specify. Programmers compliment this by creating the code that converts those designs into instructions that the particular video game system involved can interpret or read.
It helps to have solid object oriented skills as well as the ability to type fast, clean code. Specializations or knowledge in graphics, AI, networking, sound, physics, math and tool development are other boosts to getting your foot in the door.
In the programming world of gaming, it usually helps to have the following skills: Assembly, Objective C (iPhone), Java (Blackberry & Web), JavaScript, PHP, Flash Development: Actionscript.
Understanding of CPU/Memory optimization, 2D/3D animation systems, gameplay systems, or building a game framework library is another boost. A bachelor in computer science is preferred with most gaming companies.
The average yearly salary for each is about $62,000 a year.
Video Game Testers ensure that games function correctly and that the documentation and instructions are written to where they are easily understood. In essence, their goal is for quality assurance specifications to meet the company's goal and customer satisfaction.
They identify and report problems and bugs to the designers and developers. The best thing about this job is knowing what's going to hit the market next and being one of the first privileged few to try out a new video game.
Video game testers is one of the most sought-after video gaming jobs but also the lowest-paying. It's a great perk being able to work from home, however.
Experienced video game testers can earn around $49,000 a year. Entry level is less than that at about $22,000 a year.
BUSINESS JOBS IN THE GAMING INDUSTRY
Marketing Managers are responsible for getting the word out about the video games. They form strategies to sell the gaming products to consumers. They decide where the games will be sold and how they will promote the games.
This is one of the more lucrative positions in the gaming industry, bringing a median salary of $124,000 a year.
Video game producers work in the business and financial aspect of the video game industry. They are deeply involved in the product development and distribution and must be able to lead them.
They ensure the products are ready to be marketed and oversee the personnel within their industry. They make sure that production time and the budget are within operating guidelines.
A PPM Certification or Agile Development is a plus to getting your foot in the door with the company you want.
The average yearly salary of a video game producer is $72,000.
ARTISTIC JOBS IN THE GAMING INDUSTRY
If you want to work in the artistic aspect of developing a video game, you might want to brush up your skills in Photoshop, Illustrator, 3D Studio Max, Maya, XSI and ZBrush. A Bachelor's degree in art or related field is a plus, but not always required.
3D Animators are responsible for bringing illustrations to life for movies and video games. A 3D animator uses computer software to create video animations.
They work with designers and developers. They create initial sketches and assist in the skilled sketches that need to be created for the final product.
The median annual salary of a 3D animator is $51,000.
Video Game Artists plan and design video games using programming knowledge. They create virtual environments that are challenging and fun for gamers.
Their designs should help to tell stories that people can understand, using great visuals and art. They work in teams with others involved in the design aspect of a video game.
The average yearly income of video game artists is near $51,000.
Video Game Scriptwriters have become more important than ever in the world of gaming. Gaming used to have simple, straightforward storylines. These days, the storylines are complex and video game scripts can be thousands of pages long.
There is a script with individual characters that have their own personalities and situations. The days of one-line dialogues are long gone. Writers are also responsible for the documentation and instructions that come with the games.
Video Game Scriptwriters earn a median annual salary of $69,000 a year, though if you're associated with a highly successful game, you can easily double that.
While there are game development studios all over the country, the hot spots for hiring and where the majority of the gaming headquarters are located are Los Angeles, the San Francisco Bay Area, Seattle, and Austin, Texas.
The gaming industry is hungry for talented, capable teams to work for them. With your love for gaming and by learning the appropriate skill set and education that might be needed, you should have no problem getting a job in the gaming industry.
Building A Gaming Review Website
I've written extensively about how to build your own website, and also many ways to make money from it. I've also done a ton of research on topics you can use to make money with a video game website, and companies you can affiliate with, including some companies similar to Steam (although not really as good, bummer) that pay you to promote their games. Steam unfortunately doesn't have an affiliate program right now, but you can still make money with a video game website reviewing their games by using Google Ads on your website like most online sites do.
Note: if you aren't familiar with Google Adwords, it's the same stuff people monetize their YouTube videos with. Personally, this is my favorite way for people to earn money in the video game field because it doesn't require any sort of technical expertise or education, and it's essentially running your own business rather than working for someone else.
One of the best job opportunities of the decade is working online. The online world is a "wild west" where anyone can start a business regardless of your age, race, education, or background.
The thing that matters most is that you are motivated and persistent. Even total newbies can earn money online by starting a simple website and putting some advertising on it.
I've been working online since 2010. You can learn how to do what I do in just a few weeks, and earning a full time income of over $10,000 per month is absolutely doable with consistent effort!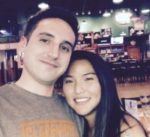 Nathaniell
What's up ladies and dudes! Great to finally meet you, and I hope you enjoyed this post. My name is Nathaniell and I'm the owner of One More Cup of Coffee. I started my first online business in 2010 promoting computer software and now I help newbies start their own businesses. Sign up for my #1 recommended training course and learn how to start your business for FREE!