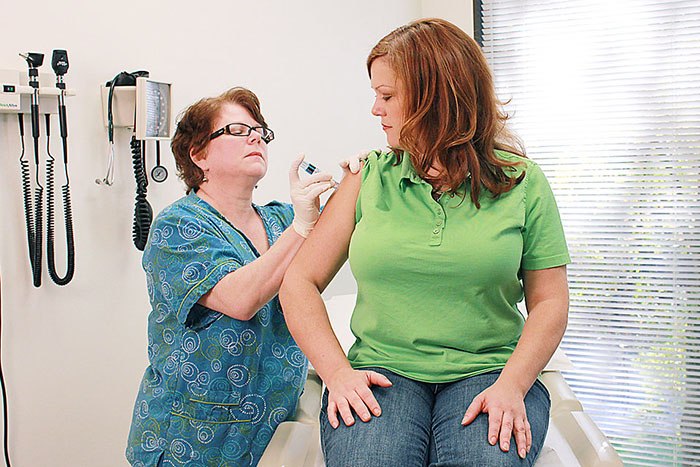 Older nurses face challenges in a field that is rapidly changing. The fact remains, however, that nurses over 50 are a valuable asset to our society and our healthcare. There are other jobs for nurses over 50 outside of the clinical setting if one decides they are ready for a change.
WHY NURSES OVER 50 WANT TO LEAVE NURSING
Nursing can be a rewarding career. There are various reasons nurses over 50 leave the profession. Sometimes, nurses no longer feel they can meet the physical requirements of the job.
Other times, an employer feels nurses over 50 have experience and skills that younger nurses haven't refined yet, but the older nurses feel less confident than they once did.
Whatever the reason a nurse over 50 might look for other work, your experience, your skills, and the level of commitment that more experienced nurses tend to offer are valuable traits that cannot be overlooked.
An experienced nurse has learned to interact with people. She knows how to deal with people from all walks of life. She has learned to rely on her judgment in many situations. These are important interpersonal skills that a younger nurse isn't just born with.
Many nurses over 50 are at a point where they just need a breather from nursing but rely upon the salary and benefits the profession offers. Others say the world has changed since they first got their nursing degree.
Technological advances, for instance, can be more challenging for nurses over 50. It is also more difficult for an older nurse to lift and turn patients. Hospital superiors are not always sensitive to this fact.
It would be helpful to delegate more difficult tasks like this to younger nurses, but not all employers are accommodating.
CHALLENGES OLDER NURSES FACE
The United States employs around 850,000 registered nurses between the ages of 50 and 64. According to Pub Med Health, 40% of the nurses in healthcare will be over the age of 50 from now until the year 2020.
Still, if you're a nurse over 50, then you know the challenges that more experienced nurses face.
Many nurses over 50 are seeking options as opposed to early retirement. Many have worked long in their field and have the benefits and financial rewards that come with longstanding careers, so they are hesitant to make a move. Some are not even aware that there are other possibilities.
Some older nurses have skills that are out of date, but once again offer the value of experience that younger nurses just don't have. Most nurses over 50 just want something less stressful at this point in their career.
While more hospitals are becoming educated about these challenges and conditions are improving in some areas, many nurses over 50 are still opting for other lines of work.
If you are a nurse over 50 and feel torn between finding another line of work and remaining on the job, here are some suggestions you can try before leaving the clinical setting all together:
Smaller Workloads: It's no secret that nurses have enormous workloads. Most work 12-hour shifts in hospitals. The shift work often tends to be a one-size-fits-all approach. Older nurses are more affected by health issues, including those made worse by being on their feet for too long. If you can get your employer to reduce your shifts to 8 hours or less, it might make things more manageable. You can also ask your employer to delegate heavier jobs, such as the lifting of patients, to younger nurses. More than half of all nurses suffer back pain from these heavier duties.
Eye Problems: As we get older, we all tend to have more eye problems. It becomes harder to read small copy, especially copy from a computer or monitor. This is especially challenging for older nurses and causes a great deal of eyestrain. Older nurses should ask for larger text and computer readouts. This is important to ensure accuracy for patients as well as minimize eye problems for nurses. This is a very small thing to do to make a big difference in the lives of older nurses.
Shift Work: If possible, talk to your employer about getting on a straight shift. Multiple shifts can be hard to anyone, much less a nurse over 50. Otherwise, take better care of you. Eat healthily. Get your full night's (or day's) rest. You'd want your patient to do the same. In between sleep and work, allow yourself some rest time doing something enjoyable and relaxing, such as reading or watching tv.
Work in Less Demanding Units: The hardest units you can work in are ICU, orthopedics, and rehabilitation. Outpatient units and pediatrics might be easier for nurses over 50 to handle. They are less physically demanding. If you work in a hospital, ask to be switched to an easier unit.
If you've tried those things and find yourself committed to finding another job, we have suggestions for that too. Many are still in the healthcare sector and benefit from the valuable skills you've mastered as a nurse.
ADMINISTRATIVE POSITIONS
Many older nurses cite wanting to stay in the medical field but prefer to opt for administrative jobs in the field. There are a couple of options for this.
One gives you the option to work behind the scenes and away from patients. The other keeps you in touch with patients, but not responsible for their care.
Healthcare Admissions Clerk or Directors work in nursing homes, hospitals, and physician's offices.
A Director of Admissions position may require communications or business courses or degrees, but many employers will look hard at your years of experience as a nurse instead.
Admissions clerks and directors work in the healthcare environment. A director manages employees, whereas a clerk manages the incoming patients of the business.Both jobs require good communication skills.
The job of director is more demanding as there are lots of managerial tasks and your focus would be in different directions.
As a director, you may also be in charge of marketing campaigns to increase admissions and draw patients to the facility. You would manage the flow of customers as well.
Admissions directors earn around $52,000 a year on average.
The admissions clerk handles administrative duties for hospital or facility they work for. Often admissions clerks are the first face a patient sees. The clerk checks patients in, gives them forms to complete, answers questions, and assists patients while they wait to be seen by the doctor.
They may answer phone calls, create or manage a patient file, schedule or confirm appointments, or handle billing issues.  There is no major school required for the job of a clerk. The downside to this job is that it could require shift work and the pay is much less than you are used to as a nurse.
Admissions clerks earn an average of $28,000 a year.
Medical Secretary or Receptionist jobs are good options for former nurses. You have a good medical background for this career when you've worked as a nurse.
Medical secretaries can work in clinics, hospitals, or other medical workplaces. This can be a front desk duty where you may greet a patient when they first come in. Your duties could include answering the phone and scheduling appointments.
You may be the one to prescreen a patient by verifying insurance coverage. You may organize patient files and type summaries and reports as requested. Strong typing skills are needed as well as the ability to multi-task in a high-pressure environment.
The secretarial job is slightly more demanding than a basic receptionist position, which may only greet customers and answer the phone.
The average yearly salary for medical secretaries is $31,000 and for receptionists, $26,000.
MEDICAL RECORDS
As an experienced nurse, you've mastered the words and language of the medical setting and illnesses. These are valuable traits to have outside of nursing. Two jobs come to mind that are possible alternatives to nursing.
Transcriptionist is a job in high demand in the medical field. As a nurse, you've heard all of the medical jargon.
This is a great employment opportunity for you because you have worked with medical charts and medical language. The primary duty of a transcriptionist is to transcribe oral or written reports.
If you have worked in pathology or neurology, this is a bonus as transcriptionists in these areas get paid better. You can even work from the comfort of your home.
Check with doctors you've developed rapports with over the years first to see if they could use your services as a transcriptionist.
The average yearly pay of a transcriptionist is $32,000.
Medical Records Clerks and Supervisors need extensive knowledge of medical terms about diseases and conditions as well as the names of medications.
You have this knowledge as a nurse already. A medical records clerk organizes and evaluates patient medical records and reviews them for completion and accuracy.
With your experience as a nurse, you may be able to get a job in a supervisor capacity in medical records. As a supervisor, you would oversee the clerks in your department.
The pay is substantially different for both. A medical records clerk earns an average salary of $32,000 a year, while a supervisor earns around $59,000 a year.
Your years of working as a nurse give you heads above the rest in experience for these jobs. The figures cited are only median salaries. It is possible that an employer would look at your years of experience and offer you better pay.
You may need a computer course or have to refine your skills at the keyboard, but those are secondary to the other skills needed for these jobs. Your people and communication skills are assets in this job.
Even if you take a cut in pay, at least it's not retirement. Just remember, your nursing skills are something to be proud of and can benefit many areas outside of the clinical setting. Jobs for nurses over 50 are out there and waiting for you.
One of the best job opportunities of the decade is working online. The online world is a "wild west" where anyone can start a business regardless of your age, race, education, or background.
The thing that matters most is that you are motivated and persistent. Even total newbies can earn money online by starting a simple website and putting some advertising on it.
I've been working online since 2010. You can learn how to do what I do in just a few weeks, and earning a full time income of over $10,000 per month is absolutely doable with consistent effort!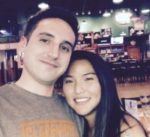 Nathaniell
What's up ladies and dudes! Great to finally meet you, and I hope you enjoyed this post. My name is Nathaniell and I'm the owner of One More Cup of Coffee. I started my first online business in 2010 promoting computer software and now I help newbies start their own businesses. Sign up for my #1 recommended training course and learn how to start your business for FREE!
Reader Interactions