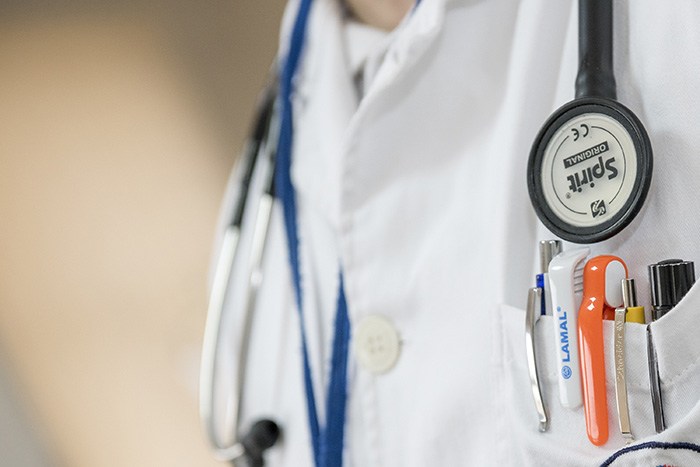 Nursing has become a great career option for men. Though men only make up 9.6% of all nurses, the number is still climbing. Many men who enter nursing do so with the intention of branching off into a specialty or as a stepping stone to a higher degree. There are great job opportunities for men in nursing.
It's a great time for men interested in healthcare to consider nursing. The field is growing exponentially and men make great nurses. More than 300,000 men make up the nursing force.
They are drawn to the field for the same reason women are – to make a difference and help care for the sick and because nursing pays well.
Men do tend to enter the world of nursing at a later date than women do. Many decide to do so in their mid-30s after they have worked in another field altogether. Many of these fields include public safety, a military career, social work, and others.
It isn't without a distinct set of challenges. This is especially true for men who decide to go back to school after having been in the workforce for some time.
There is more apprehension on the part of the male nursing student, but in the end, they quickly find there is more of a reward in an education, especially in earning a nursing degree than there was when they were fresh out of high school.
By that time, men have relevant life experience and views that cannot be matched from when they were younger. No doubt there are financial and intellectual challenges to overcome, but the reward cannot be matched. Still thinking about a career in nursing?
If you're a man who's thinking about a career in nursing, there are good reasons to take the plunge. Here are a few:
Compassion and caring aren't just for women anymore. For a long time, the attitude existed that women were the ones who were the nurturing ones. Men were supposed to be these specimens that represented strength and were thought of as the tough guys. But the truth is, today's modern man has a great capacity for compassion and caring. Men also are resilient and empathic, which are also skills that a good nurse needs. Men have the same attributes as women do when it comes to being able to deliver quality care to the patient population.
Stigmas about male nurses are a thing of the past. In was only in the past couple of centuries that women started to dominate the field of nursing. Men actually led the trade until the late 1800's. During the 1900's until the 21st century, there was even a ban on male nurses. It took a few years for the sexism to disappear, but now that it has, men are a welcoming a sight in the field of nursing. So if you're hesitant, know this. People from both sides, the medical profession, and patients themselves tend to be quite enthusiastic about male nurses in the workforce.
The demand is high and growing for male nurses. The demand for registered nurses as a whole is expected to grow 16 percent through the year 2024. This rate of growth beats most other job sectors. Think about all the jobs that will need to be filled. Added to that, hospitals don't want to just hire women as nurses. They hire as many men as they can to balance out their genders when staffing. In fact, a newly educated male nurse, that is one fresh from graduation, is likely to be hired more quickly than a female one. The odds are in your favor.
Nursing is a lucrative career. Male nurses tend to go beyond the registered nurse threshold. For some reason, many opt to go into higher-paying specialties which pay even higher than the $71,000 baseline for their salary. There aren't many other professions that have such high earning potential right from the get-go.
Job stability of nursing can't be beaten. We've experienced a lot of turbulence in the economy over the past few years. In fact, many men who go back to school to become nurses do so at a time of unemployment after they've been let go from a job. With nursing, this is something you rarely have to worry about. There will always be a need for nurses, and the demand will continue to grow as our population ages and more people get health insurance. Besides that, people need healthcare, no matter what their economic situation is like. There is huge job security in nursing. As long as injury and illness are there, nurses are needed to help care for the people who have them.
There's lots of room for advancement. The great thing about the field of nursing is that you are limited only by what you limit yourself to. How many people, especially men, find themselves frustrated at a job because they can't climb the ladder? As a nurse, you can choose to continue to study and branch off into specialties. Your career doesn't have to be monotonous and stay at the same place forever. Once you're in a specialty, it doesn't have to stop there either. In fact, management opportunities are huge in specialty areas of nursing. The bonus is you can set your limits and maximize your own opportunities.
There you have it! There's no better time for men to enter the world of nursing. The opportunities are huge! Let's take a look at some of the best areas for male nurses to work:
ICU Nurses give care to the sickest patients in the intensive care unit. They evaluate, access, document, and treat those patients. This is a good area if you want to help the sickest patients. Sometimes the outcome isn't what you hope for, but when it is, it's gratifying to see a patient go from death's door to healing. ICU nurses earn around $75,000 a year.
Emergency Room or Trauma Nurses provide care to patients experiencing injury, illness, or trauma. An ER nurse performs triage on patients upon their arrival to determine the extent of their injury or illness. They take vitals, give medication, and help emergency room physicians. It's necessary to have a very good bedside manner in this capacity. Male nurses tend to crave the hectic drama that ER's offer more than female nurses do, so this is another area that male nurses tend to gravitate to. Pay is around $71,000 a year.
Nurse Anesthetists administer anesthesia, monitor patient's vital signs, and oversee patient recovery from anesthesia. This requires further education in addition to your registered nurse degree. 41% of nurse anesthetists are male. Male nurses flock to this specialty more than any others. It may be because of the salary relative to the amount of education that is required for it. Nurse anesthetists earn a whopping $162,000 a year.
Flight Nurses assist and evaluate injured and ill patients during aircraft flights. This is another exciting area that tends to attract male nurses. Some certifications may be required, such as ACLS, BLS, PALS, and advanced trauma. At times, years of critical care experience is also required. A flight nurse earns a median income of around $78,000 a year.
Travel Nurses travel wherever their job leads them. This is a great fit if you feel like worked for so long at other industries without much reward. You could now travel the country as a nurse while earning a decent income. Many male nurses flock to travel nursing and cite the possibility of travel as one of the reasons they first become nurses. Travel nurses can earn over $100,000 for 36 weeks of work out of the year.
Psych Nurses provide specialized care to people with mental disorders. Many work in home care and mental health facilities. They also work in psychiatric hospitals. They help with treatment plans for the patient, help maintain health records, and help the patient to manage their mental illness. They also educate the loved ones of the patients as well as the patient about their therapy. Psychiatric nurses earn around $70,000 a year. 
There are more opportunities for male nurses to be sure. We've only touched on a few. The point is that male nurses are part of a growing trend and are a valuable asset in today's health care.
One of the best job opportunities of the decade is working online. The online world is a "wild west" where anyone can start a business regardless of your age, race, education, or background.
The thing that matters most is that you are motivated and persistent. Even total newbies can earn money online by starting a simple website and putting some advertising on it.
I've been working online since 2010. You can learn how to do what I do in just a few weeks, and earning a full time income of over $10,000 per month is absolutely doable with consistent effort!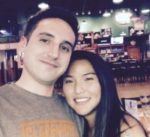 Nathaniell
What's up ladies and dudes! Great to finally meet you, and I hope you enjoyed this post. My name is Nathaniell and I'm the owner of One More Cup of Coffee. I started my first online business in 2010 promoting computer software and now I help newbies start their own businesses. Sign up for my #1 recommended training course and learn how to start your business for FREE!