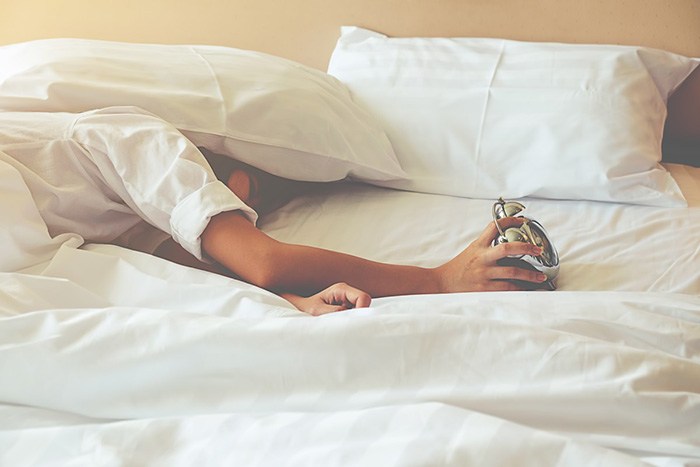 Not everyone was born with their nose to the grindstone. Some people find it challenging to work because they feel lazy or unmotivated to do so. We're here to help you discover the best jobs for "lazy people".
The first thing we need to figure out is if you are really lazy or dislike work for another reason. Lack of motivation can happen for different reasons.
According to Psychology Today, there are things that can contribute to the feelings of laziness. They are:
You are not working at a job that you really want to.
You feel your job has no purpose and doesn't fulfill you.
You're afraid of both success and failure. If you lack self-esteem, you may be afraid of pursuing success, because ultimately you fear failure more. In the end, you're more comfortable with not trying.
You feel hopeless. Your negative outlook leaves you unable to deal with your situation in order to have solutions. It becomes easier to be lazy than to face your sense of hopelessness. If this is the case, you might be depressed, rather than lazy. If this sounds like you, depression is a mood disorder you should talk to your doctor about.
DOES YOUR JOB SUIT YOU?
It's quite possible that your lack of motivation to work is because you have worked at the wrong job. It could simply be your jobs haven't suited you.
It might be time to find something you love to do so you can do what you love. Nothing is more unmotivating than working a job you don't really care for.
If you are someone who is on fire when it comes to something you want to do but is dragging when it is time to go to work, this is more evidence that your job doesn't match your interests and skills.
Answer these questions:
What is it about your current or previous jobs that you didn't like?
Would you prefer a more mundane job? Or, is there not enough of a challenge with your work, and do you actually want to go into a higher-level position, but feel stunned?
What do you enjoy when you're not working? Is it something that can be turned into a career?
If you can answer these questions, it might help you to decide what is a good path for you to take. It might be fun to turn a hobby into a job choice.
Or maybe you have bigger dreams than you thought but haven't felt empowered to make the jump and go for it. Or in the end, maybe you really are lazy and need to find something that won't make too much of a demand, while paying the bills.
HOW TO GET THE JOB YOU REALLY WANT
If you've decided that you have more ambition than you thought you did, and it's just that you haven't worked at the right job, then it's time to follow your dream!
Once you can come up with a plan for what you want to do, it's time to work on your motivation to get things done. Motivation can be a challenge for people who are accustomed to feeling lazy, even when it's something they really want. Let's see how we can make that happen.
Picture where you really want to be. Think about your goal each day, and break it up into smaller goals. Use those smaller goals as stepping stones to where you want to go.
Build up your motivation by visualizing your end goal. By always keeping your end goal in the forefront of your mind, you're more likely to find the motivation you need to achieve it. Keep your dream alive!
Have realistic expectations. If you want to do something that requires schooling, moving, or other things that need to happen, be patient. It won't happen overnight. This is where smaller goal setting really comes in handy.
Avoid negative people who don't support you. Surround yourself with positive people who try to lift you up and support your progress, while encouraging you when things don't go well. Both negativity and positivity are contagious. You are in part who you surround yourself with.
Hopefully, we've helped you decide whether you are truly lazy or just haven't been inspired by your work. Let's look deeper at the subject of true laziness to find out what might be good jobs for someone who is truly unmotivated to work.
WHEN YOU'RE TRULY LAZY AND THE BILLS MUST BE PAID           
Fortunately, even if you are the laziest of people, there are jobs for you. We'll break it down into two sections. The first section will be for those who rather support their lazy traits than hold a productive job.
SIMPLE EASY JOBS
Pet Sitter/Walker – If you like animals, this is a win-win! Imagine making a living by walking dogs around the park while everyone else is "working."
Sometimes people go away for a week or more at a time and want someone to stay at their house to take care of their animals. It could be like a vacation away from home and you get play with doggies.
Can anything be more fun than spending time outdoors walking animals and then crashing inside when it's all done?
The average salary is about $15 per visit, per animal. Overnight stays pay more. The best thing is you get to set your hours and decide which jobs you will take and which ones you won't.
House Sitter – Just as people will hire a dog sitter to stay with their animals while out of town, homeowners, especially owners of luxury homes, sometimes hire house sitters to take care of their homes while they are away.
You might be asked to clean the house, water the plants, etc. Sometimes a homeowner will combine a house sitter/pet sitting job. You should be paid more accordingly, if so.
The median charge for a house sitting job is $30 a day for half a day or $50 a day for overnight stays. If you are asked to take care of animals as well, you should ask for $15 to 25 per animal, per day in addition to the base house sitting pay.
Blogger – So maybe you're lazy, but you really have things to say. If you are good and knowledgeable in talking about a particular subject, chances are you can find a way to make money blogging about it.
The Internet has all sorts of options when it comes to making money blogging. What can be easier than working from home in your pajamas? You can work on your own or as a freelancer writing for others.
You can even find a way to turn your writing niche into a business, with advertising and sponsored posts.
Freelance bloggers make around $15 to $25 an hour. If you establish your own blog, the success depends on your knowledge and research.
Video Game Tester – Did you know people actually get paid to play video games? If you find yourself playing a lot of video games, why not get paid for it?
Companies hire people to test the games they produce.  The average hourly pay for video game testers is $15 to $20 an hour.
Security Guards – Security guard positions are fairly low-key. Many security guards work in apartment buildings or small shopping centers. These days, the computer monitors do most of the job for them.
As a security guard, you would monitor the cameras, make rounds, and complete reports. Most security jobs don't have much in the way of education or training requirements.
Security guard jobs pay an average $13.50 an hour.
PROFESSIONAL & BETTER PAID CAREERS FOR LAZY PEOPLE
In spite of your lazy disposition, perhaps you want a job or career that challenges you more. Or it could be that you need better income than the other jobs we've shown you can deliver. Whatever the case may be, there are productive jobs and careers that offer lower stress than others.
Computer Programmers are adept at doing as little as possible. Their end goal is to write a program with as little code as possible. The simpler the code, the less likely it is to have bugs in the system. It's also easier to maintain and adapt for updates.
You have to be good at computers and get the appropriate schooling if needed, but computer programmers make good money. The average pay for computer programmers is $40 an hour.
Project Managers must have good thinking and organizational skills. They work efficiently. Project managers work smart, not hard.
The skills honed by a project manager is branded as productive laziness. Project managers work in all sectors, from IT to business to healthcare.
A project manager's job is to plan, budget, oversee, and document all aspects of a specific project. They usually work with upper management and other departments to see a project through.
The average hourly pay for project managers is $57 an hour.
Bookkeepers have the perfect job for someone who is lazy. They sit down and work with numbers all day. A bookkeeper usually inputs financial transactions into a ledger, maintain the ledgers, and prepare financial statements.
Bookkeepers work on their own or within corporations. If you're good with math, consider a job as a bookkeeper.
The average hourly pay for bookkeepers is $18 an hour.
Medical Transcriptionists transcribe medical records. It's a sit-down job that offers both independence and the chance to work from home. The schooling sometimes required can often be completed on the Internet in less than a year.
Medical transcriptionists listen to voice recordings that physicians make and convert them into written reports. They must be able to interpret medical terminology and abbreviations to prepare patients' medical histories, discharge summaries, and other documents.
The average hourly pay for medical transcriptionists is $16.77 an hour.
There you have it. It's easy to see there are great job opportunities for lazy people as well as those who just haven't been inspired yet by the right job. We hope you find the job that is right for you.
One of the best job opportunities of the decade is working online. The online world is a "wild west" where anyone can start a business regardless of your age, race, education, or background.
The thing that matters most is that you are motivated and persistent. Even total newbies can earn money online by starting a simple website and putting some advertising on it.
I've been working online since 2010. You can learn how to do what I do in just a few weeks, and earning a full time income of over $10,000 per month is absolutely doable with consistent effort!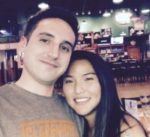 Nathaniell
What's up ladies and dudes! Great to finally meet you, and I hope you enjoyed this post. My name is Nathaniell and I'm the owner of One More Cup of Coffee. I started my first online business in 2010 promoting computer software and now I help newbies start their own businesses. Sign up for my #1 recommended training course and learn how to start your business for FREE!