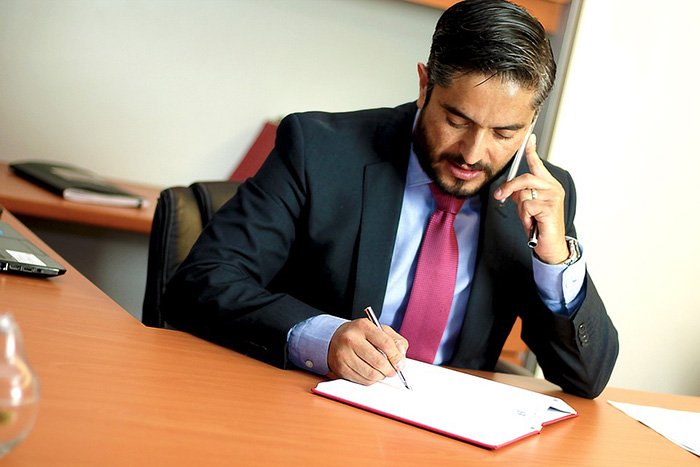 If you are a former teacher wondering what jobs might be available to you, you're not alone. Statistics show that one out of twelve teachers each year leave the profession. Added to that, schools lose one teacher for every six teachers they have each calendar year.
While some end their careers out of a normal course of their life, i.e. retirement, others leave for other various reasons, including job dissatisfaction. Some teachers just want a change. Teacher burnout is a prevalent factor.
Whatever the reason, if you're a former teacher, you have many skills that are highly transferable and well suited for many jobs in the economic playing ground. A degree in education is enough to qualify you for jobs in many sectors, including government, non-profit, business, publishing, and more.
Your transferable skills might include:
The ability to work alone as well as with others
Great management and leadership skills
Efficient, organized methodical ways of working
An innate desire to advance and do better
An understanding of the way humans act and the ability to mesh with a variety of personalities
Great written and oral communication skills
The ability to be flexible and handle change well
The willingness to always learn
As a teacher, the skills were put to use by you to lead orderly classrooms and work with students, both in the class and individually. Can you see where these skills could be great assets in other jobs as you tailor the skills to fit that job?
Added to that, if you taught certain subjects, there are particular jobs that would mesh well with them. For instance, if you were a math teacher, you might be able to work as an accountant.
If you taught a computer class, you could work in IT. And if you were a science teacher, you may want to enter the field of medicine, which incidentally is where many former teachers go after leaving the field.
You may need additional training, depending on the field you decide to enter, but that is no problem for most teachers. Teachers usually love lifelong learning.
WHY TEACHERS LEAVE
While teaching is often thought to be a highly rewarding career, some find that once they are in the field, it's not for them. Many teachers initially become teachers to make a difference in the lives of children.
While many experienced teachers do retire, others merely cite personal life factors as the reason they leave teaching. The number one reason they give is heavy workloads. Others leave because they simply want better working conditions.
Many teachers find that their expectations are not met. Usually, these teachers go on to find other careers that offer more opportunities to help others, but with workloads that aren't so overwhelming.
The numbers of new teachers who walk off the job have tripled over the last six years. Of those who leave and find new careers, over 50% of teachers say they are happier at their new jobs. Some stay in education and transfer their skills into other areas of the school system in non-teaching positions.
The rest who aren't retired or furthering a career in education branch off into various sectors of the economy. The fields that former teachers enter the most are law and medicine. This might surprise many people.
Let's take a closer look at some common and possible jobs for former teachers:
EDUCATION
So maybe you are just tired of the enormous responsibilities that teachers in the classroom have. Perhaps you still want to work in education and make a difference in student's lives, but want to be done with the job at the end of the day.
Maybe you don't want to have to bring work home with you anymore, are tired of grading and planning curriculum, and feel you can give more by working less. There are other jobs in the education field that may just fit the bill.
School counselors – Some teachers really want to have impactful relationships with students, but not be in the classroom every day with the added responsibilities that teachers have. A job as a school counselor is perfect for the former teacher who fits this profile.
School counselors help students to work towards their academic goals. They also counsel them on their personal, social, and professional development as needed and requested. For students who have certain issues, they might help them to adjust better to their situation.
A primary role of a school counselor is to help students with college choices. It is possible you may need additional training or schooling for this role, but you'll be most of the way with a degree in education and the experience of a classroom teacher to lend important skills and traits to the job.
The median annual income of a school counselor is $48,000.
School Librarian – Some teachers want to stay in the school system, but just don't want to teach anymore. Some become school librarians. You'd have the advantage of working with kids, but less responsibility.
Your time off would be yours and wouldn't consist of grading papers, preparing tests and curriculum, or all of the other stuff that teachers do in their after hours.
The average annual income of a school librarian is $45,000.
Substitute Teaching – Some teachers don't have total burnout and still love the craft of teaching. If this is the case with you, you may just consider more flexibility and changes to help you cope better so you can be a happier teacher.
Instead of working full-time, perhaps you can do substitute work as a teacher and work only 3 days a week or fewer months out of the year. The great thing about that is you could possibly work in a variety of schools, which would offer more of a change.
As a substitute teacher, the ball is more in your court. You can accept the jobs you want, and turn down those that you don't. Your pocketbook can still be happy too. Best of all, your responsibilities would be fewer.
The annual pay varies depending on how many hours of work you choose to accept, but the hourly pay averages $11.66 for substitute teachers.
JOBS OUTSIDE OF EDUCATION
You may be surprised to learn which fields former teachers go into. While only 4% go into postsecondary education, over 13% of them work in the fields of law and medicine. Three out of every ten lawyers and doctors have previously taught in the classroom.
Other jobs sectors that former teachers work in are retail, administrative support, social work, and others.
Three out of every ten lawyers or doctors have previously taught in the classroom
Paralegals support lawyers in their tasks, such as maintaining and organizing files, perform the groundwork for legal research and draft documents. Paralegals mostly work in law firms, but may also work for corporate legal departments and government agencies.
The beauty of transitioning from a job as a teacher to a paralegal is that often no other degree is required if you have an education degree. The skills are highly transferable and most employers will train on the job.
Paralegals earn a median income of $48,800 a year.
Lawyers are not the first job you would think former teachers would think about, but statistics show otherwise. A teacher's background gives them all the basics they need to become great lawyers. They just need to go back to school to get a law degree.
A former teacher's organizational skills and if you think about it, lawyers are teachers. They learn about situations, analyze them, and use their persuasive talents to teach others about those situations.
They teach juries, clients, judges, and other lawyers. In essence, teachers make great lawyers and lawyers make great teachers.
The median annual income of a lawyer is $115,000 – a more rewarding salary than teachers ever earn.
Physicians also top the list of jobs that former teachers are drawn too. Perhaps it is because they still want to make a difference in the lives of others but never felt rewarded enough. As a doctor, they have a chance to earn a bit more of an income.
A doctor helps to diagnose and treat people who are sick. They are instrumental in helping a person have a better life by beating illness or teaching them how to manage their illness.
The best thing is that by becoming a doctor, a former teacher is moving to an area that is in high-demand and experiencing shortages.
Physicians earn up to $187,000 a year on average.
The path outside of the schoolroom is wide and varied. We've seen what some former teachers might do once they leave the classroom. They also go into retail, social work, administrative positions, human resources, management, and more.
If you're a former teacher trying to decide what to do with your life, it's simple. Examine your goals and your skills and put them together. A simple equation should lead you to the right answer.
One of the best job opportunities of the decade is working online. The online world is a "wild west" where anyone can start a business regardless of your age, race, education, or background.
The thing that matters most is that you are motivated and persistent. Even total newbies can earn money online by starting a simple website and putting some advertising on it.
I've been working online since 2010. You can learn how to do what I do in just a few weeks, and earning a full time income of over $10,000 per month is absolutely doable with consistent effort!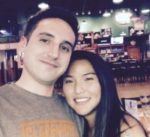 Nathaniell
What's up ladies and dudes! Great to finally meet you, and I hope you enjoyed this post. My name is Nathaniell and I'm the owner of One More Cup of Coffee. I started my first online business in 2010 promoting computer software and now I help newbies start their own businesses. Sign up for my #1 recommended training course and learn how to start your business for FREE!