Company Name: TSU
Costs: Free
Rating:
25/100
Update 2017! The most fun thing about exposing "scams" like this is coming back around a year or two later when my predictions have come to fruition. TSU, the social network, has closed down. They are now an app that supposes you can make money doing BS tasks.
To be fair, I haven't tried the app. It's on my list. But after failing as a social network, I don't have a lot of faith in their ability to develop an app that lets you make money.
What Is It
TSU is an MLM style social network that pays people to share content on the website.
Short Review
From all my research, TSU seems to be a legitimate company where people can get paid. But the payment is so little, and there is so much negative noise from TSU-junkies that I can't recommend getting involved.
Product Breakdown
I Hate Rich People
The premise behind the TSU social network is that companies like Facebook and Twitter are making money off of users and we need to 'take back what's ours'. This already irritates me because it plays into the GIMME GIMME type of people.
"OMG Mark Zuckerberg made a billion dollars last year and I didn't get a penny of it. That's UNFAIR!"
They fail to mention that he also works 12 hour days, built his multi-billion dollar company from scratch over more than a decade, and is doing all of this for a FREE social network site that the entire world can use safely.
Would I trust my financial information to TSU? No way.
I am by no means a Zuck fan (or hater), but I do appreciate that what he is doing is very different from TSU. TSU barely passed 2 million users this month (Jan 2015) while Facebook has over 1.23 billion users. Sure, the former did it faster, but they also incentivized people with money, while the latter had no plans of expansion in its original form. #justsayin
Sorry to rant here, but I really dislike the vibe around the social network that they are 'joining hands' to battle the industry giants and give back to the people. It sounds like a big load of crap to me.
Pyramid Model, Kind Of
The basic idea is that you get paid to share content on the site. You make a percentage of the ad revenue from what's shared. When you recruit people to the site, you also make a percentage of the ad revenue from the content they share.
You can make money without recruiting, but the recruiting aspects increases your chances of earning depending on whether or not your recruits are active in the community or not.
Pro-TSU people don't seem to try to hide this, which is surprising, and in my opinion, good. Usually MLMers try to hide the fact that it's a pyramid. In my opinion, the revenue sharing is a legit product, and something that people will do anyway. If you make TSU your new social network, are active in the community, and grow your network naturally, then I don't have an issue with that.
Is TSU a scam? I don't really think so. Is it a good opportunity to make money? In my opinion, not at all. But it's free to join, and people waste time on social networks anyway, so I can't complain too much!
Opportunity Breakdown
MLM Fanatics
The first thing that you will notice and that is most obvious about TSU is that it's full of fanatics that defend their social network against any haters they find online. Very often they get violent, abusive, and hateful in the comment section (or do it via email).
This reminds me a lot of MLM. Any negative MLM review I do on my website is full of comments from people saying:
You just don't understand.
You are an idiot
You are a scammer
I totally make money doing this
…and so on. I mean, if you really are making that much money, why are you Googling terms like "Is TSU a Scam" or "TSU Review". Shouldn't you be sharing content and raking in the dollars?
Instead these guys are spending their days doing crowd control making sure that everyone on the internet knows they are, in fact, making money, and there's no way that it's a scam. No way at all.
The Spam Factor
Everyone is annoyed by your TSU link. No, your subtle "join me if you want I don't really care" comment doesn't fly either. I see so many comments on any TSU review site where they just leave their referral link, hoping, praying, that someone clicks it and joins.
I don't use Facebook much, but from what I've read on other reviews, link spam is quite common. I have seen it on Google+ (my main network) from time to time, but G+ is pretty good about removing spam efficiently.
If you join up with TSU, even though it may not be a scam, your friends will probably think it is. No one likes to be spammed day in, day out with links telling them how they can make money online. Know beforehand that you'll probably get a lot of unfollows in whatever network you share this in.
Less Than Minimum Wage
At the end of the day, sharing content on a social network is going to take a lot of time, and return very little money. You CANNOT make this your full time job – not even close.
If you use the site casually, that's great. But you'll still only make a few cents per day. Even if you make a $1 per day, it's still less than minimum wage, by a long shot.

I am not a fan of MLM companies, but I can see merit in some. TSU is not one of them. I have better things to do with my time than share what color Nicki Minaj's panties are this week.
Is TSU News Legit?
One thing I wanted to comment on is whether or not the news surrounding TSU is legitimate news, or paid ads. There are many reports about TSU getting started on legitimate-looking websites like ZDNet, TechPlusMe, and Recode. They all seem to put a very positive spin on TSU, and ignore some of the negative attention surrounding the social network that's been posted on by bloggers.
The dichotomy of what's being reported by "official" news sites and private bloggers is a bit sketchy. In fact, most of the objectively positive articles on the news sites read very much like an advertorial or a press release.
I would not be surprised if some money changed hands to get those articles published. This is speculation on my part, and I could not find any indication that they were paid for.
Update:
Just got this spam message on Facebook today from someone I don't know. This is the type of people you find in TSU and that "biz op" type stuff attracts.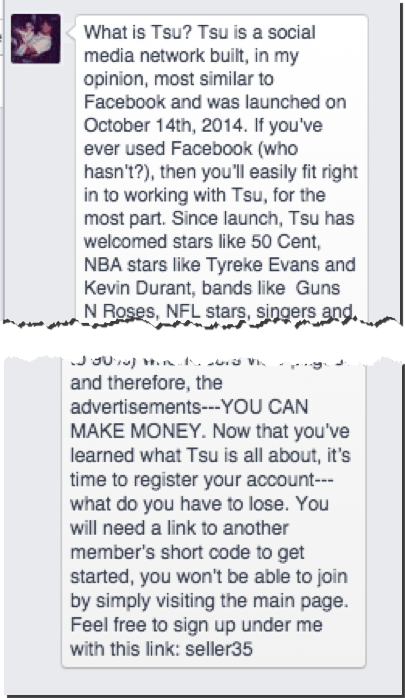 TSU VS Blogging on Your Own Domain
My main issue with TSU is that they make it seem like you can make a ton of money, but no matter which way you cut it, you're still working for less than minimum wage. PLUS, all content is on their website!
Why not cut 'social' from your schedule and learn how bloggers make money? Instead of sharing news articles for pennies, you could be writing your own blogs and work online full time. YOU truly own all the content and can make a lot more doing your own advertising. Best of all, there's no need to share your ad revenue 🙂
This is what I do for a living, and you can learn how I do it in my 5 day email course on affiliate marketing.
Final Review
Yeah, you can make some money but it's not worth your time, and for me, I do not want to get involved with this type of spamming.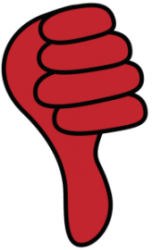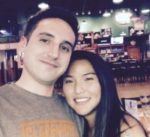 Nathaniell
What's up ladies and dudes! Great to finally meet you, and I hope you enjoyed this post. My name is Nathaniell and I'm the owner of One More Cup of Coffee. I started my first online business in 2010 promoting computer software and now I help newbies start their own businesses. Sign up for my #1 recommended training course and learn how to start your business for FREE!