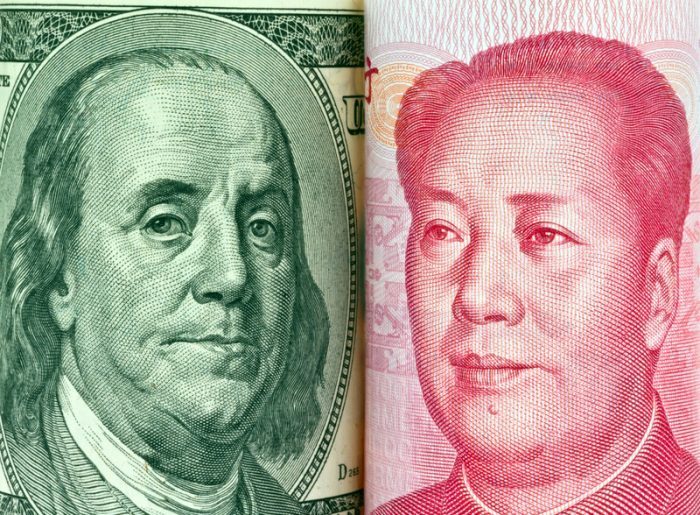 In recent years, China has emerged as one of the world's top economic players, which is amazing considering its previous political and financial struggles. Job opportunities for Americans in China are in their prime. For one thing, there are many job positions that pay lucratively, but the cost of living is much lower in China than it is in America. It may be easier to put a little money away in the bank while you enjoy the cultural experiences of a region that is thriving.
China is the world's second largest economy and it is still thought of as a newer cultural and business society, even though it's been around for thousands of years.
It's fresh, new, invigorating, and exciting in terms of the corporate culture as well as the societal culture. The history of China, as well as its culture and economics make it a highly desirable place to be.
China's immersion as one of the world's top economic players is amazing considering its previous political and financial struggles. Nearly every field of industry in China is thriving and it's reasonably easy to land a job there, provided you have relevant education and experience.
Working in China can be a fascinating and a satisfying experience that can give an insight into the phenomenal culture and way of life there.
Some things to consider
There are not many countries that are harder to get a visa for than China. The application process can be hard and requires several documents from your employer if you are going there on a business visa.
You might work hard to make sure you've done everything right to secure your visa, but in the end, your application may still be rejected.
The applications are highly scrutinized by the Chinese government. By applying earlier and working closely with your employer, your chances of getting where you want to be are improved.
The three cities that offer the best opportunities for Americans seeking jobs in China are Xi'an, Beijing, and Shanhai. While they all offer options for work, Shanghai is the best place for a meaningful cultural and sophisticated experience for academics.
The Chinese have a reputation for having a strong work ethic. Respect is very important to the Chinese people, and in particular between employers and employees.
There are many international companies in China and much of the language spoken in those companies is English. The bigger cities even have a lot of their written communications – signs, menus, public arenas – in English.
Even though English is well-incorporated in to their society, not all Chinese speak English, but they are very friendly to foreigners. The smaller cities have very few English speakers.
In a nutshell, as an English-speaking American in China, you'll have a strong advantage in landing a job there. It wouldn't hurt, however, to just learn a smidgen of the Mandarin language before going there.
The dollar goes a long way in China. A bus ticket costs 50 cents in Shanghai and it's easy to find great meals within any budget. Paychecks have recently started to get higher in all industries, so the lower cost of living makes China attractive in economic terms.
Not all things are as they are in America when you go to the store and everything has a price tag. The Chinese actually allow for haggling and price negotiations. This is where knowing how to speak Mandarin is an advantage.
If you have a weak immune system or a respiratory illness, such as asthma, you should be aware that the air pollution in China is pretty bad, so much so that many people wear masks. Be sure you have all the medication you need for your health condition before you start your job in China.
The Chinese are known for being strict and professional in the career setting, but they aren't all work and no play. It is not uncommon to find several workers snoozing at their desks during their lunch hour.
Now that you know a few things about China and it's customs, do you still want to go there and find a job? If so, let's find out exactly what are the best jobs for Americans in China.
EDUCATION
Across the board, in nearly all of the cities in China, education leads job choices for Americans there. Your English skills are most certainly an asset in China. The pay tends to be better than average there as well.
1. Teachers, especially those who speak English, are in high demand in China. Schools, both in the public and private sector, dialect centers, and colleges in China are always seeking good English teachers. As a teacher in China, you can experience a diverse education system.
The salary for teachers in China can be different from city to city, but averages approximately $28,000 US Dollars a year, which isn't bad considering the low cost of living.
I taught in China for five years, in a low-middle income bracket. I didn't have a college degree, but was able to find jobs which allowed me to work under special Visas or"other methods". Anyone can teach in China. If you have an English degree, you can make some good money teaching for international institutions. If you have any college degree, you can also teach other subjects in English, but normally that's limited to very high quality universities.
That also means there's a higher demand, and more competition for these limited high paying jobs. But if you just want to hang out in China for a while, a mediocre job teaching English at a small-city after-school English program is very easy to find.
2. Au Pairs are highly sought after in China. If you love children and want to experience a unique cultural experience, this may be the job for you. The demand for English speaking caretakers to look after the children of Chinese families is a great one. There are programs which host English-speaking au pairs in China. They bring together families with children and pair them with workers from America.
Salary usually includes room and board and an average stipend of about $300 US Dollars a month.
BUSINESS AND MARKETING
China provides great job opportunities for many positions in the business and marketing sectors. As an English-speaking American, you will have an advantage because many Chinese companies do business with America and many American companies do business with China.
Shanghai is the city with the most opportunities for jobs in business. The list is endless, from marketing and investment jobs to more.
3. Marketing jobs have many tiers, from assistants to coordinators to managers. China tends to merge sales jobs, marketing, and public relations, so a knowledge in a combination is a plus.
The marketing sector is huge in China because of product lines and development. China is one of the leading exporters of products across the globe.
People who work in marketing develop marketing and product campaigns, track sales, plan meetings, maintain databases, prepare reports and more.
In China, there is a great need for marketers to advertise occasions, businesses, restaurants, and others through digital media and the internet. Often a degree in communication, marketing, or journalism is required.
Salaries range from $27,000 to $48,000 US Dollars a year for lower level jobs to over $100,000 a year for the highest level of marketing jobs.
4. Computer Software Developers are in high demand in China. The salaries for software developers continues to grow. A degree in engineering and software development nearly guarantees the highest opportunities and pay grades. Knowledge of JAVA, SQL, and UNIX are a plus.
Salaries range from $90,000 to $140,000 US Dollars a year.
ENGINEERING
Foreign engineers, in particular, English-speaking ones, are in high demand in China. Specialized fields, such as clean energy, automotive, oil and gas are relatively new niches in China and there is a shortage of engineers that are knowledgeable in those fields.
Engineers are considered somewhat a position of prestige in China. If you are affiliated with a top university, your salary will soar even higher.
5. Mechanical Engineers design power-producing machines such as electric generators, internal combustion engines, and steam and gas turbines as well as power-using machines, like refrigeration and air-conditioning systems.
Mechanical engineers earn an average of $32,000 US Dollars a year in China.
6. Industrial Engineering utilizes statistics and computer systems in order to help businesses function at peak efficiency.
Industrial engineers may spend their day observing problems first hand, analyzing information, and creating possible solutions to help businesses improve their production processes.
Industrial engineers have a salary that is similar to other engineering jobs, averaging about 36,000 a year. Take into consideration, the larger the city, the higher the pay grade.
We've reviewed some of the most in-demand jobs in China. Other jobs that ranked high are translators(especially those for business law), models, other technological jobs, and the tourism and hospitality industry.
Job opportunities in China are changing every day as one of the world's largest superpowers continues to evolve, expand, and grow.
Remember to do your homework and consider a few things before embarking on a career in China. Laws and education requirements vary within each career sector and sometimes from region to region.
One of the best job opportunities of the decade is working online. The online world is a "wild west" where anyone can start a business regardless of your age, race, education, or background.
The thing that matters most is that you are motivated and persistent. Even total newbies can earn money online by starting a simple website and putting some advertising on it.
I've been working online since 2010. You can learn how to do what I do in just a few weeks, and earning a full time income of over $10,000 per month is absolutely doable with consistent effort!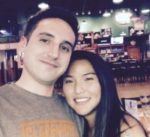 Nathaniell
What's up ladies and dudes! Great to finally meet you, and I hope you enjoyed this post. My name is Nathaniell and I'm the owner of One More Cup of Coffee. I started my first online business in 2010 promoting computer software and now I help newbies start their own businesses. Sign up for my #1 recommended training course and learn how to start your business for FREE!
Reader Interactions