A number of companies out there claim to have ready made niche sites or turnkey businesses that are designed for newbies, or at least for those without much experience in the world of online marketing. One such company is Human Proof Designs.
In my review of Human Proof Designs, I'd like to take a look at a few main points.
How well are the sites designed?
What are some unique features of what they offer?
Are they worth the cost?
Will they actually make you money?
Some negatives to consider.
Is a Human Proof Designs website for you?
But before we get started I wanted to give full disclosure and let you know that I know the owner of this company personally. I have attempted to make this review as unbiased as possible and give you a 100% honest outlook on what they offer. When I originally wrote this review, I did not receive any compensation for it. They now have an affiliate program though, and I do receive a commission from sales.
How well are the sites designed?
At this point, to be honest, the actual design of the site should not be on your list of important things to consider. Right now, all you can see is the basic framework of the websites at HPD because there is no content on them. As you build your site you will be tweaking colors, images, text, and placement of links to fit your own style. Two people could buy the exact same site and one year later, the sites will no doubt look very different.
Still, no two sites they sell are identical. They might use the same theme, but they come with different images and different color schemes. This sets HPD apart from other "turn key businesses" and ready-made websites companies because they are not just churning out mass produced cookie cutter junk.
By the way, did you know that a premium theme can cost you between $20 and $200 dollars?
But included in your HPD site is a premium theme from a company called WPZoom. I haven't used this company's themes personally, but I do know that premium themes give you much more control over design elements, and have a lot of features that free themes simply don't offer. I used free themes on my websites for about two years before I started to actually shell out cash for premium ones and the difference is huge. I will never ever use a free theme on my websites ever again.
What are some unique features of what they offer?
The one thing that HPD has that no other "turnkey niche site" type company offers is the getting started guide that comes along with the site that you buy. Dom has written a one-of-a-kind guide to getting your business started. As I mentioned above, I know Dom, so I've read these guides from cover to cover helping him proof read and look for ways to improve them.
I have reviewed over 100 make money products on One More Cup of Coffee, and 99% are total rubbish. They are expensive, and often don't deliver on their promises of riches.
The training in the manuals Dom wrote is the same stuff I used to create my own business. Really. Dom and I were trained at the same online business training center. Both of us started with no knowledge of this business, and now both of us are able to take just about any website and make it profitable. Both of us are able to earn a living online, and have multiple bigger and better projects in the pipeline.
The instructions work if you work. But unfortunately the manuals are just that – they are guides to how to do the work, and they will not do the work for you. And yes, you can expect to put a lot of work into these sites after you buy them, so if you are still looking for that "easy stream of internet income", then you'd better set some realistic goals before you go any further.
Update: Recently, the guys at HPD created a special tool just for you! You can now access all your training directly from inside your website. This is something that's not featured anywhere else that I know of.
Are they worth the cost?
I can imagine that one of the hardest things for you to gauge at this point is going to be if the site is actually "good". The simple answer in this case is YES.
They currently cost $479, but that includes a lot of things.
Let's take a look at some costs. Remember, these are what I would pay to create a new site just like the one's at Human Proof.
Premium Theme (site design): $40 – $100
Premium Plugins (site customization): $40 – $100+
Domain: $15
2500 Word Home Page: $150
8000 Words Total: $330 (assuming 5500 words at $0.06 per word)
Facebook Group Support: high value (saves you HEADACHE)
Keyword Research: high value (saves you TIME)
The prices above are how much I pay for MY websites and any rates based on what I would pay if I would outsource things to contractors. Of course Dom is able to get a deal on some of the stuff because he buys in bulk and has special licenses to be able to resells some of the stuff like the themes and plugins.
The only way you could construct a website like this for a much cheaper cost would be to write the content yourself. Content is the main thing people get stuck on, so if you are a complete newbie, having your first bit of content written for you could be immensely helpful.
The research alone would require you spend at least 5-10 hours and will no doubt be frustrating for a newbie. If you want to learn to do all this stuff by yourself and get trained, here's how I learned.
If you want someone to do all the stuff for you, then HumanProof Designs is the way to go.
Will these websites actually make you money?
Eventually, yes. Immediately? No. Dom is really good about giving you an honest look at what type of work is needed before your site can be profitable so keep in mind that you need to put in work before it will be profitable. But the difference is that with HPD you can start your road trip to $$$ with a gassed-up vehicle.
The techniques outlined in the training that's included with your pruchase are pretty much what I do with my own sites. I make money. Dom makes money. Now YOU get to join the club. Want proof? I made over $150 per month from ONE website that I don't even work on anymore.

That's just a mess-around account from Amazon. My serious earnings are over $10,000 per month.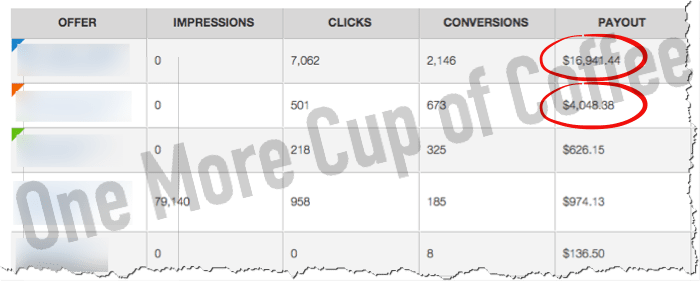 Those are not sites I bought from Dom. I'm just saying that Dom and I have similar strategies, so I know that what he's teaching really works.
Fair warning though, plan on seriously working on your site for 3-6 months before turning a profit. You may be faster, you may be slower. A lot depends on how many hours you put into your site after it's built and delivered to you. The more you reach out for help on their Facebook group the faster your learning progress will happen as well, so don't forget that!
When I got started I was in my own forums every day, and it totally paid off. Asking for help is the best advice I can give to any beginner.
Some negatives to consider.
The only real critique I have of Human Proof Designs is that they are a new company, and are still working out some kinks. They've since worked out those kinks, and are going strong. Since this review was originally written, they've changed a few things and added tons of features to their service.
Another thing is that there are currently a very limited number of websites and variety of niches available. I've revisited their sales page several times in the past few months (2016) and they consistently have new sites available. But if you see one you like, get it quickly. They sell out fast, and they tend to not repeat niches.
Is a Human Proof Designs website for you?
Buying a site from HPD will not be the end of your business, it will be the beginning. You absolutely must have enough time and energy to put into the site for it to be successful. If you do not have at least 1-3 hours per day 5 days a week, and can't commit to at least 3-6 months of work without profit then this might not be a good buy for you.
But if you want a niche website, there's no better place to buy. Seriously. After reviewing total scams over the past 5 years running One More Cup of Coffee, it's very clear that HPD is a very cool business and offers something that no other company can even compete with in terms of niche-site packages.
If you are not impressed by HPD, you probably don't need a ready-made website.
For someone that wants the research and setup process of starting a niche-site business done for them, HumanProof Designs is the way to go.
Final Review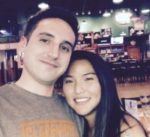 Nathaniell
What's up ladies and dudes! Great to finally meet you, and I hope you enjoyed this post. My name is Nathaniell and I'm the owner of One More Cup of Coffee. I started my first online business in 2010 promoting computer software and now I help newbies start their own businesses. Sign up for my #1 recommended training course and learn how to start your business for FREE!