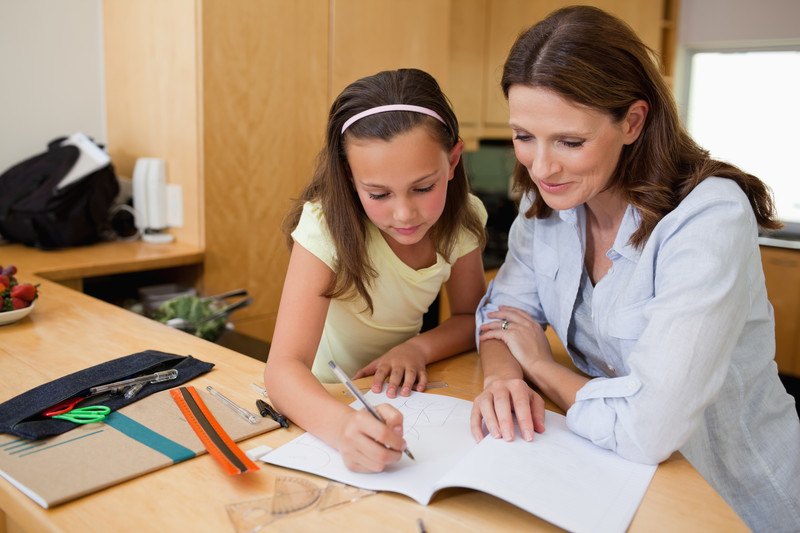 Homeschooling is a choice many parents make, but the reasons behind making this choice vary. For one, it provides a way to have more control over your child's education, while also allowing a more personalized experience for each student. The process can be especially important for children who would struggle in the normal school environment, such as those with significant social anxiety. In addition, it also allows all children to go beyond what a school might teach.
Large classroom sizes, underpaid teachers, or just poor-quality employees mean that public education is the butt of jokes for a reason.
While homeschooling can be fantastic for children, it can be a struggle for parents, especially financially. Materials for homeschooling can quickly get expensive and there is limited assistance available. The process can often feel frustrating too, as you often need to buy new materials each year to ensure you're meeting all the legal requirements.
On the plus side, there are some techniques that can help you to pay for homeschooling, without breaking the bank. Some of these ideas can help to reduce the costs, while others are ways to increase the money you have on hand. Many people will find that the best solution is a combination of approaches.
Oh, and don't forget to leave us a comment with your own techniques or ideas for paying for homeschooling, and we'll crowdsource these ideas in the comment section!
Keep Costs Down
1. Borrow Or Rent Curriculum
Curriculum is one of the largest expenses for homeschooling. It is also an area with considerable flexibility. If you need to keep costs a low as possible, you can often borrow or rent curriculum. There may be a local support group that can help in this area. Friends or family members who homeschool can be useful as well.
You can also look for used books and take advantage of anything available in your local library. You may be able to find discounts too, such as at curriculum shows. More than anything, it's important to keep your eyes open and do your research. There are many different curriculum options out there and the first one you find won't always be the best.

2. Create Or Join A Homeschool Support Group
Homeschool groups vary in size and complexity, but they typically involve multiple homeschooling families. The families tend to have similar perspectives on education, allowing them to support one another.
This type of group is a great way to lower costs. It allows parents to share resources, so each individual family has less that they need to purchase. The group can also provide social opportunities for children, along with the ability to do field trips that wouldn't have been possible otherwise.

3. Look Into Homeschool Co-Ops
Co-ops tend to be more formal and involved than support groups. In many ways, they can be considered as an intermediate between homeschooling and the more traditional school environment.
Homeschool co-ops don't just offer support. Instead, they provide parents with a way to collaborate and host classes that would be more difficult for individual parents. This includes topics such as music, science and art, which involve some skill to teach and may have significant cleanup involved.
As with homeschool groups, co-ops have various cost-saving advantages. Even so, it's important to weigh up the idea carefully. Some co-ops use funding from parents to hire specialized teachers. While the idea is powerful for education, such an approach does add to the financial cost.

4. Decrease Your Bills
Homeschool expenses aren't the only way that you can save money. Take a serious look at your current bills and approaches for lowering these. This could involve options like cutting down personal spending money, decreasing the grocery budget and avoiding unneeded monthly expenses like the gym.
You may need to take more drastic steps if you plan to homeschool for many years. Some families do this by downsizing to a smaller house. The process means fewer expenses on a month-to-month basis. You might also make some money from the transition if you own your house.
Funding Opportunities
5. Look For Mini-Grants
While homeschooling parents aren't paid, there are sometimes mini-grants available that can help with the costs. These can come from a range of locations, such as businesses, groups and foundations.
This means that you need to do some hunting around to find out what is available in your area and which options you may be eligible for. It's always best to start looking within your local area. Any local opportunities should have less competition than options that target a wider audience.
Talk to other homeschooling parents too. They may know some potential grants that you can focus on. Homeschooling groups or co-ops may have an advantage when applying for a mini-grant, so consider getting other parents involved too.

6. Consider State-Specific Opportunities
Each state has its own set of programs and policies, some of which are relevant to homeschooling. In some cases, there are no funds available at all, while other states have multiple options that you could potentially rely on.
The funding will often help to support extracurricular activities. Alternatively, you might receive a tax credit to help offset some expenses. There are also opportunities where students can take online classes for free. This means one less course that parents have to provide the resources for.
For example, one homeschooling mom in Southern California goes through a charter school and has $2,600 in funds per year to use on education. The funding allows for highly customized education, while she is also part of a homeschooling co-op that provides additional opportunities.

7. Homeschooling By The State
This is one mechanism where you can get paid to homeschool children. It's only available in some areas and basically means that you're providing a public school education from your home. You receive some funding to do so, which can help offset your costs.
Whether this is viable depends on why you want to homeschool. The style does still allow you to provide more individual attention and support your children in a way that public school would not. Even so, many people don't consider the style to be true homeschooling, as you have much less control over what you are teaching.
Make Money From Home
8. Be A Freelancer Online
Freelancing fits in perfectly with homeschooling, as many freelancers work entirely online. The most popular approach is to be a freelance writer, partly because many people already have all the skills that are needed. In practice, you can freelance in many different skills.
One of the hardest things about freelancing is breaking into the market initially. You can use sites like UpWork or Freelancer.com to find potential jobs, or you can even write directly for some sites. Regardless of your angle, it takes time to build up a reputation and find good clients.
I do personally know people who have found success in freelancing and have hired freelancers myself. If you can make it work, freelancing does offer flexible income without the constraints of a traditional job. Despite this, the idea isn't for everyone. The approach can be frustrating at the beginning and clients aren't always easy to work with.

9. Try Affiliate Marketing
Affiliate marketing is another common way to earn online. This time, the idea is that you're promoting products and earning a commission from any sales. You don't need to own any physical items. There is also little direct interaction with the people that you're selling to, giving you plenty of flexibility.
Finding success involves putting time into planning and research. This includes choosing a topic well, along with thinking about the products that you're going to promote.
The business model works well in the long-term. It's also more scalable than most other approaches, as your income isn't directly tied to the amount of work that you do. The main limitation is that it takes time to see success. Don't expect the process to be contributing to your bank account within days of getting started. Then again, that's true for most reliable ways of making money.

10. Try Network Marketing (carefully!)
Network marketing is often promoted to stay-at-home moms, including anyone who is homeschooling. The idea is that you're trying to make sales and recruit other people into the company that you're working for. Some of them, like Usborne Books & More, are even relevant to homeschooling.
There is income potential. Just be cautious about getting involved. Distributors often make the money potential sound amazing, but there are hidden costs. You're also promoting products to friends and family members. Doing so can put a strain on relationships. To put it simply: the idea works but it is much more difficult than it sounds.
If you're going to try this approach, it's important to be realistic about the potential. You could also focus on generating leads online. This allows you to target a wider audience and creates more income potential overall.

11. Tutor Or Teach Kids
If you aren't sick of teaching, you can make money by tutoring or teaching children. For example, you could hold tutoring sessions after school to help students get ahead in their classes. This wouldn't interfere with your own homeschooling and is simply an extension of skills you're already using.
You're not limited to academic teaching either. Some homeschooling moms teach in other areas, like musical instruments or dance. You could promote yourself locally, using approaches like newspaper ads, flyers or Craigslist.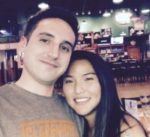 Nathaniell
What's up ladies and dudes! Great to finally meet you, and I hope you enjoyed this post. My name is Nathaniell and I'm the owner of One More Cup of Coffee. I started my first online business in 2010 promoting computer software and now I help newbies start their own businesses. Sign up for my #1 recommended training course and learn how to start your business for FREE!