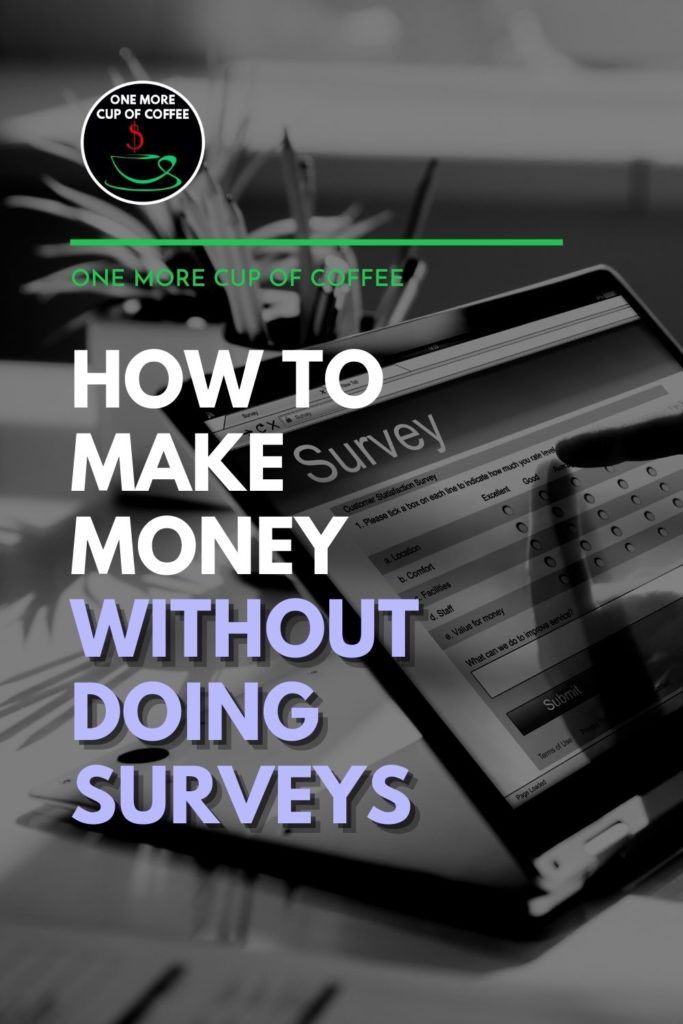 Survey sites are often the first port of call for anybody trying to make money online. They can often seem like a fantastic idea, as you're earning money for barely any effort. Yet, surveys are incredibly ineffective and you tend to make peanuts while putting in a considerable amount of time and energy.
Thankfully, there are alternatives. In fact, there are many ways to make money without doing surveys. Not only are these methods more interesting than surveys but they are often more powerful as well.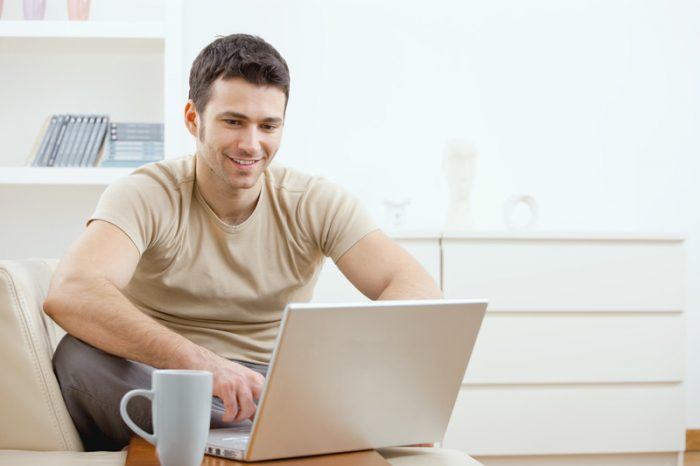 Making Money Without Doing Surveys
This post takes a look at a variety of non-survey options for making money. There are a million different ways to earn money, but I'll be focusing specifically on ways to make money online that are actually worth pursuing. So, these are all viable options for making a bit of extra cash, and in some cases, they could even turn into a career working for yourself.
Selling 'Stuff' Online
A particularly popular option for making money is to sell stuff. In part, that popularity simply comes from the fact that this is such a broad field. Realistically, you can sell almost anything online if you find the right place and the right audience. That's how all businesses work – it doesn't take a rocket scientist to figure that out.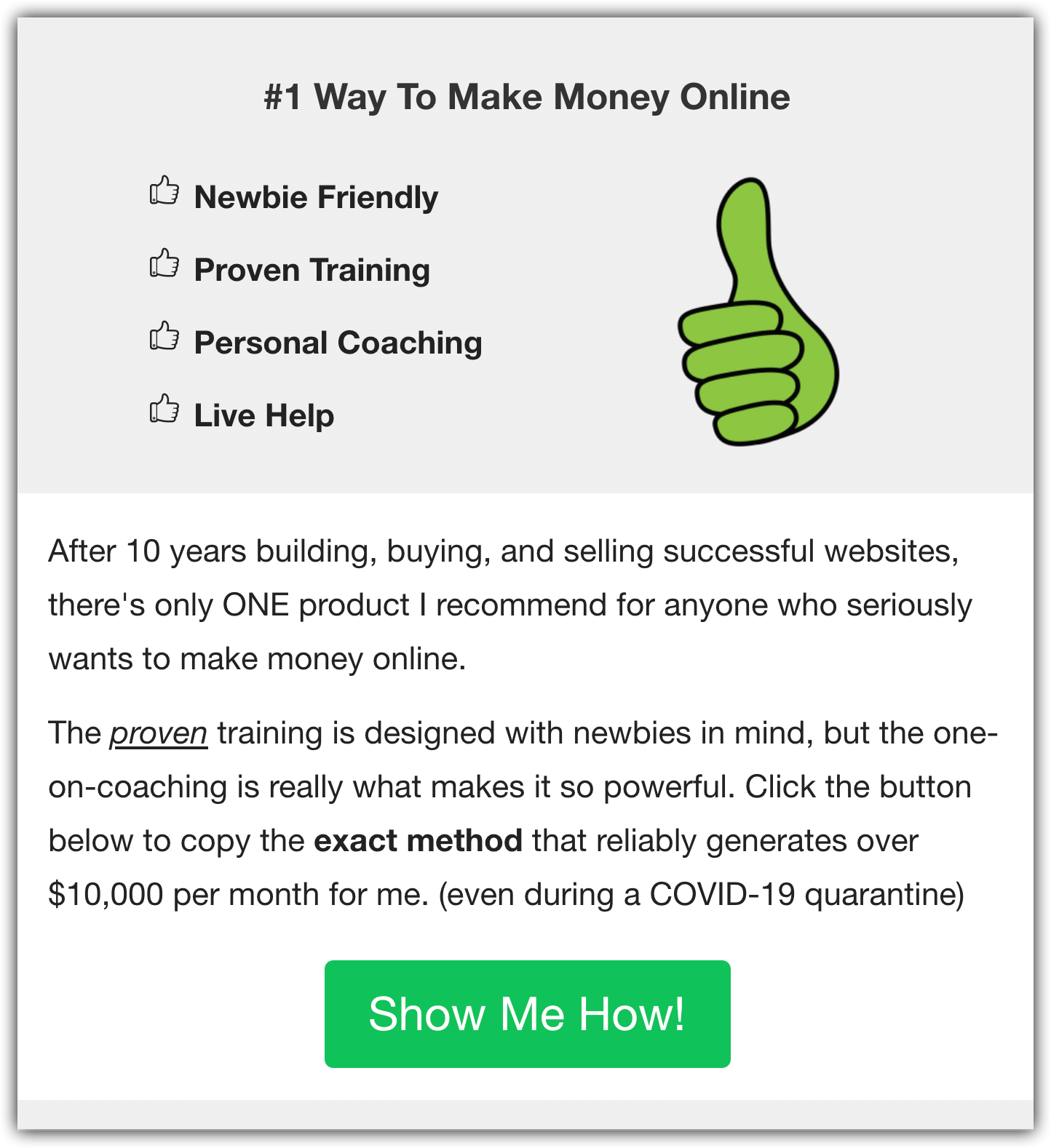 For example, some people choose to sell things that they make themselves, such as jewelry or homemade candy. To do so, they might rely on sites like Etsy that specialize in homemade items. Alternatively, they may just make sales on Amazon, eBay, or even their own site.
Other people focus on the idea of buying and selling products that others have created.
This concept is roughly the same as buying and reselling in the physical business world. In particular, you have to source products at a relatively low price, usually in bulk. Then, you need to be able to resell them and actually make a profit. Doing so is achievable but it takes careful planning and research.
The easiest place to get started is with Amazon or eBay. There's a great course called Amazon Bootcamp that can teach you how to find, ship, and sell items on Amazon through the Amazon FBA program. Check out my review (linked above) if you think that sounds like your type of business!
Select Products And Markets Carefully
If you're going to sell online, then you have to pick what you sell and who you sell to very carefully. This is true for your own products and also for anything that you're buying and reselling.
One of the first steps in achieving this is research. In particular, you need to figure out which markets make good sales and what the competition is like.
In some cases, you'll find that specific markets are just a bad idea. One example of this is products that are easily pirated, like DVDs or games. Even if your version of the product is legitimate, you'd struggle to win out in the market, especially as some of your competitors will be selling pirated versions.
It's always worth doing this research first because buying and reselling products can be very expensive if you end up with some products that simply don't sell. Unused inventory sitting in your garage is a real bummer.
You may also need to figure a specific angle. For example, some people focus on reselling used products, particularly ones that are somewhat rare. Choosing to sell board games online, used books and records are all examples of this idea.
If you can source the products to begin with, then this technique can work well.
Take Advantage Of Amazon FBA
If you are seriously looking at a buying and reselling business, then Amazon FBA may be a good way to go. This is a program that Amazon provides, which gives you the chance to take advantage of the company's warehouses and their efficiency with shipping.
The idea is that you ship products to Amazon at the same time that you list them for sale. When you actually sell any of them, Amazon is then responsible for the next steps, including finding the items, shipping them, and managing any returns.
This dramatically reduces the work on your end and also means that you don't have to physically stock the items that you sell. As a result, Amazon FBA lets you create a larger business than you could otherwise.
However, this is something you need to use carefully.
The fees to ship items to Amazon and the initial storage fees tend to be pretty low. As a result, it's tempting to store a large amount of products with them. But, the fees do increase as you go along, especially for items that don't sell after a year.
This situation has led to many horror stories where people face thousands of dollars in fees just to get their products destroyed and much more to actually get the items back again.
As such, you need to be very careful about what you send to Amazon and what you list for sale. The technique can work and it can work well but only if you do the necessary planning and research first. Though I mentioned one course already, another great one is called the Proven Amazon Course. It's extremely popular and can help you avoid the typical newbie pitfalls with their thriving Facebook group where you can ask for advice.
Selling on Amazon is more complicated than online surveys, for sure, but if you start thinking long term, then it's easy to see that the payoff is much greater.
Freelancing Online
Another interesting option is freelancing. Like selling products, this covers a large range of different techniques, such as making and selling logos. The key difference is that you're selling services, rather than products.
Once again, there are multiple places to do this. Some people choose to rely on sites like Freelancer and UpWork, which offer job boards and match up employers with freelancers. Other people choose to offer their services on sites like Fiverr or even build their own sites to do so.
Freelancing can work as a way to make money and for some people, it is even a full-time job. But, it is also a tough industry to break into.
This is particularly true if your skills aren't especially unique. One example of this is freelance writing. I personally know some people in this field and many sites rely on writers, so there is demand. But, there is also a lot of people looking for work in this field.
If you decide to join a freelancing site and bid on some jobs, prepare your thick skin. There's a lot of competition, and it's tough to land that first job with no reviews under your belt. Bid low, and deliver content that's 200% more valuable than what the buyer paid. Rack up a few solid reviews of your talent, then adjust your pricing to be more appropriate to what you think it's worth.
Even if you aren't an expert, the internet is a research playground, so you can pretty my learn anything you need to write about right from your own home.
On the other hand, if your skills are relatively rare or unique in some way, you have an even better chance of freelancing. Skilled, knowledgable writers can earn $100 – $1,000 per article depending on the topic and length of the article.
Positives And Negatives
With freelancing, you are basically working for yourself, which means you can set the rules surrounding the specific work you do and how much you get paid. This gives you a huge amount of control, more than you get with many other types of businesses and jobs. You can also get paid a ton more than with surveys. Rather than getting paid $2.00 per hour (if you're lucky), you can make a living wage, or at least get paid according to what you think your work is worth.
If you're freelancing online, you can also attract global clients. In many cases, the process results in considerable flexibility. So, you may have some deadlines but you often won't have to work at specific times each day or anything like that.
Likewise, you're not tied down to a physical location and you don't have to deal with stock in the same way you would if you were selling products. All of these benefits are great but there are some major disadvantages too.
One of the issues is that you're dealing with clients.
Sometimes you end up with great clients who are a joy to work for. But, you're likely to end up with some frustrating ones as well. Often, clients end up being unrealistic about what they can get for the money they are paying, which can lead to stress and problems that aren't easily resolved.
With freelancing, you also have to find new clients over time. This can result in an unpredictable income stream, especially early on. Plus, each time you get new clients you face the risk of them being a problem to work with.
As I mentioned before, freelancing is a tough field to break into. You're often fighting considerable competition and many potential clients pay less than what your work is actually worth.
Now, the freelancing does work and it is a common form of self-employment. I talked a lot about writing, but there are many other fields too like video creation/editing, music creation/editing, graphic design, web design, research, data analysis/collection, and more. You can even combine multiple services and become a virtual assistant or something similar.
The path to being successful in any freelance area is a long one. Many people in this field find themselves facing considerable frustration and earning very little, long before they are successful.
But I pay people to work on my sites monthly and don't plan on stopping any time soon. This is a growth industry so getting into it right now is smart. In a couple of months or years from now, you could have full-time work online, and be able to be pickier about your jobs, only taking the high-paying, fun ones 🙂
Making Money Through Affiliate Websites
There are other options for making money online without doing surveys. One of my favorites is owning your own website. You can earn money in a variety of ways with your own website including selling ads, selling an eBook, or selling physical products. However, the most significant third approach is the idea of affiliate marketing, which is what I do.
The power of affiliate marketing really comes from what isn't involved. (I'm a lazy dude, forgive me)
For example, you don't need to directly buy or sell products. Likewise, you don't have to find clients and directly interact with them. As a result, affiliate marketing can be less risky and less stressful than either freelancing or selling physical online.
With this method, the idea is to promote products from other companies. Take Amazon as an example. They have an affiliate program that lets you earn a commission on basically anything that the site sells.
So, for example, you might create a website on crafting from home. On it, you could talk about various methods to make products, along with your favorite ideas and anything else that is related.
My Grandma is a big scrapbooker. She spends big money on that stuff. Though she's pretty old and doesn't shop online, there's definitely a younger generation of scrapbookers that does. Plus, imagine when they turn 60 in a couple of decades. There will be hordes of granny scrapbookers looking for bits of yarn and glitter online at that time.
Then, you can use affiliate links from Amazon to promote specific things. These might be items that you use while you craft or things that you recommend. If people click on your link and make a purchase, you earn a commission.
Making sales with this system is surprisingly easy. After all, you are providing useful information to your visitors. For that matter, many of them may be actively looking for product reviews or recommendations.
At the same time, your choices are basically endless. You could create a site on pretty much any topic, as long as you could find some related products. People buy everything online these days, and companies are more than willing to pay you to help them do advertising.
That's precisely what affiliate marketers do. They pick topics that interest them and create powerful information-based sites. The end result is a flexible business that you are in complete control of.
Because you're not selling directly, there are no products to worry about and no customer service. You just have to focus on creating content. Often that process can even be fun, as you're writing about topics that interest you personally.
I like this type of business because it really helps people. It fills a very specific need. People are buying things online more and more frequently these days and they need to research what they're buying. Affiliate marketers provide that information.
Many companies love affiliate marketing, too, because it provides them with significant advertising. After all, they only have to pay out if you make a sale. So, the system is a win-win. Learn how affiliate marketing works.
Make Money Without Doing Surveys
There are thousands of different side hustles you could do to earn some extra money on the side, and which one "clicks" for you depends on your personality and goals. However, there's one side hustle that makes an insane amount of money and works for anyone.
Starting an affiliate website is an incredible way to earn extra money because you can do it from your home on a laptop, and work on your business in the evenings and on weekends. The income potential is huge, and it's easy to scale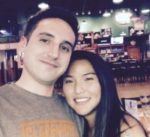 Nathaniell
What's up ladies and dudes! Great to finally meet you, and I hope you enjoyed this post. My name is Nathaniell and I'm the owner of One More Cup of Coffee. I started my first online business in 2010 promoting computer software and now I help newbies start their own businesses. Sign up for my #1 recommended training course and learn how to start your business for FREE!