One of the biggest benefits of working from home is that you gain a bunch of time that you never had before. You lose that 30-60 minute commute to and from work, meaning you gain an hour or two. You also gain a full hour for lunch, plus any weekend extracurricular work-related activities you might be obliged to attend.
With all this newfound time, you can make time for things that are important to you… or even the stuff that isn't so important to you but needs to get done anyway.
One work habit I've picked up over the years, good or bad, is to work in "bursts", then take breaks in between. I'll either do one specific task, or maybe work in a 1-2 hour chunk, then distract myself with something else give my brain a break for a while.
What I end up doing a lot of the time is doing a little housework to keep things clean and tidy!
Why Housework As A Distraction Is Important To Me
I think keeping your home clean and tidy is important for every individual. I'm by no means a clean freak, and my wife definitely would not call me a "tidy" person, but I do alright for a guy IMO. This is a huge change from previous bachelor years as you can imagine.
I'll spare you the details, but perhaps the funniest thing I used to do was just wear clothes until they were all dirty, and once I ran out of them, then I'd do the laundry. Then, sometimes I'd just watch and dry the clothes, and leave them in the drier until I needed them, kind of like a second closet.
I mopped the floors probably once a year.
I wasn't disgusting, per se, but I just didn't see the value in cleaning the house, since it was my domain. I've since changed my tune, and am pretty good at keeping up on things.
The trouble is, I also have a business to run. And hobbies to do. And places to go. There's a lot going on that I want to do and housework kinda sucks sometimes.
So, I turned the sucky-ness of housework into a positive thing by using my "breaks" as a time to do something like dishes, sweep, or set the laundry going, then back to work!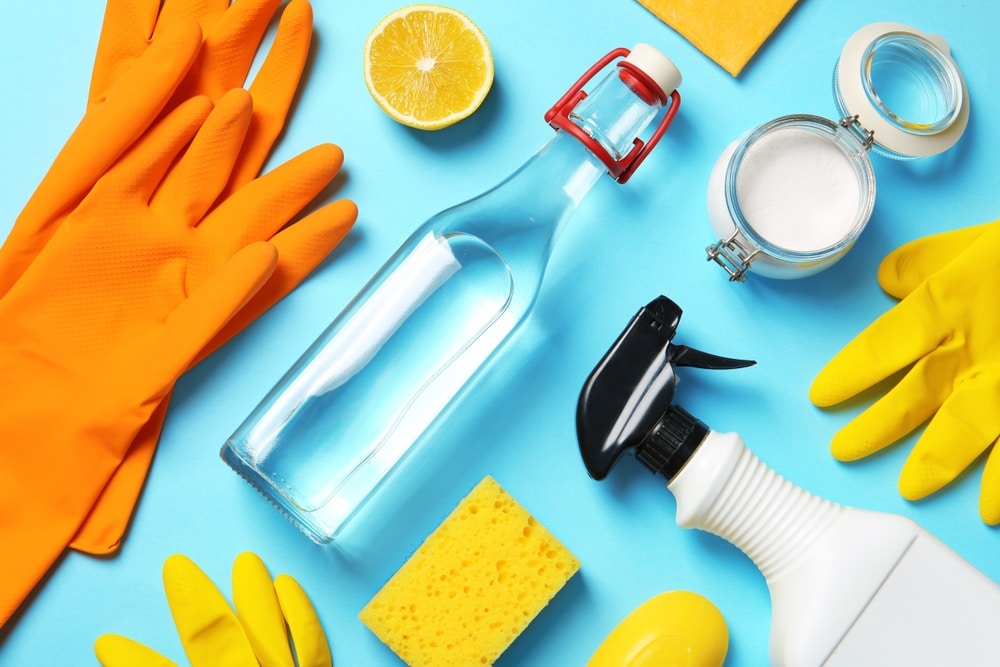 This is very cool because with any other type of job you wouldn't be able to do that. You'd be at the office! You can't exactly use your 15 minute coffee break to run home real quick and clean the stove!
I Work In Short Bursts, Then Breaks
My work style these last couple years isn't ideal, but it works for me. I usually work for short periods of time, then take a break to do something else. It's a little erratic a times, but the work gets done, and it allows me lots of flexibility in my schedule.
Back when I started my website in 2010, I was all full of hopes and dreams and had unlimited energy to really push my business forward. Each day was fun and interesting, and I was seeing exponential progress. It was a huge motivator, so I'd work in really long chunks of time. Sometimes, I'd knock out 5-6 hours of work straight before taking a break.
It was pretty intense, and I got a lot done.
These days, I'll admit that I'm a little complacent. I get easily distracted because I'm not striving to achieve that exponential growth anymore. After years of working 10-12 hours a day, I figured out that lifestyle isn't sustainable for me unless I have some kind of pressing goal in mind.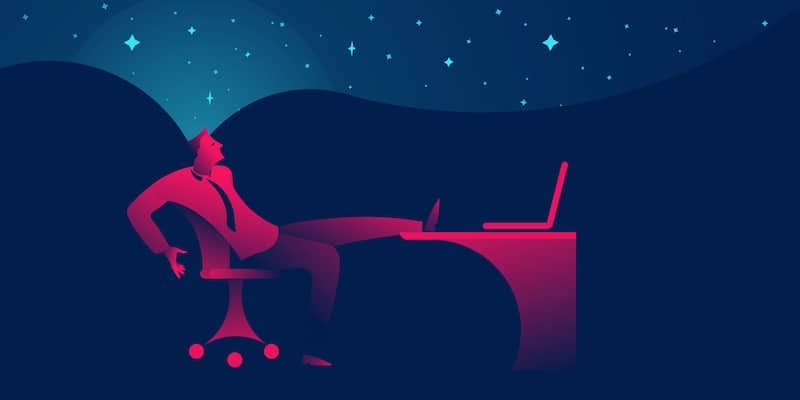 Originally, my pressing goal was to hit $10,000 per month from my websites. I hit it years ago. Now, I'm not sure if I really want to expend the energy to get to the next level of $100,000 per month and beyond. I think it's possible, for sure, but do I really want to go back to the days of 12-hour work days, when I'm pretty happy with what I already have?
I'm not sure yet. So without that fire in my belly, it's easy to get distracted.
I try to work within that framework and still get important stuff done, even if it's not related to business. I might pay some bills, or take a package to the post office. Many times I'll just clean something in the house that needs to be cleaned.
Procrastination In One Area Is Progress In Another
For example, I may work on an email to send out to my list, then go clean the shower. Then back to answer some private messages and write and article, then sweep the floor after lunch in the afternoon.
This way, I'm still allowing myself to procrastinate, but in a positive way. Instead of turning on a Netflix movie and wasting an hour of my business for entertainment, I'm getting something done which needs to be done anyway. The house needs to be cleaned, right?
I like to think of it as a kind of mental break from my work. I can turn on a podcast, do the dishes for 20 minutes, then get back to work.
My brain rests. Housework gets done. I go back to work refreshed.
It doesn't always work out this way. Sometimes, cleaning the shower turns into cleaning the whole bathroom, and then it's just 30 minutes until lunch so I might as well eat early, and 3 hours later I'm back to work and forgot where I left off.
It's not a perfect plan, but I do enjoy the ability to work like this. It makes me feel less guilty about having a distracted, wandering mind and not being able to focus on my business.
What's The Lesson Here?
Like early birds vs night owls, everyone has different strengths and weaknesses. I think it's important realize your own strengths and weaknesses, and allow yourself to take full advantage of them, without trying to fit yourself in a box where you don't belong.
Sure, I'm a little distracted throughout the day, but I can get a lot of house work done at the same time. It means there's less to do on the weekends, and more free time to spend with my family, or doing hobbies like making beer. Ultimately, the goal of starting an online business is not to just "have a business". The goal is to have time for the things that matter to you.
Maybe I'll never hit the $100k/month mark, and that's OK. Or maybe I just chill out in the $10k range for a while, then step it up in my 50's and retire a millionaire. There's lots of possibilities in this industry, which is why I'm so stoked to be a part of it!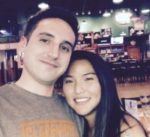 Nathaniell
What's up ladies and dudes! Great to finally meet you, and I hope you enjoyed this post. My name is Nathaniell and I'm the owner of One More Cup of Coffee. I started my first online business in 2010 promoting computer software and now I help newbies start their own businesses. Sign up for my #1 recommended training course and learn how to start your business for FREE!