About HostGator
Based in Houston, Texas, HostGator is part of the Endurance International Group, which also owns Bluehost and HostMonster. A well-known hosting company with subsidiaries in India and South America, Hostgator hosts over 6 million domains and 400,000 websites worldwide.
HostGator is known for their cut-price introductory offers. Many hosting plans offer as much as 60% in savings for the first 12 months. The company has also been known to run a number of special promotions, including hosting for a penny. With a strong market presence, HostGator is often a consideration for those new to website hosting.
What Makes HostGator Unique?
HostGator provides many of the same services offered by other budget hosting companies. Their fiercely competitive pricing structure is one of their most unique features. The company also offers dedicated WordPress Hosting on their cloud-based servers.
The fact is, it's easy to host with Hostgator. They have most things any average website owner could want, competitive pricing, and multiple methods of support. On the surface, they seem like the "Amazon" of hosting, which can be a big appeal to new online business owners.
The HostGator Online Reputation
Currently, HostGator has a rather mixed online reputation. Reviews show a number of extremes regarding customer satisfaction.
Customer satisfaction needs to be studied carefully, particularly when dealing with budget hosting companies. I've seen a number of one-star reviews where the customers complains about a website issue. This has nothing to do with the actual hosting service provided.
HostGator is registered with the Better Business Bureau and has maintained a consistent A+ rating since 2008. Of the 128 complaints placed against them, only 63 of them involved the hosting service or products provided. In each of those 63 cases, HostGator resolved the issue with a satisfactory outcome.
WhoIsHostingThis.com gives HostGator 3 stars out of 5. Most complaints describe slow customer support and website downtime. For a company with a better customer service reputation, try HostingSource.
Video: Hostgator Review
This person has had a positive experience with Hostgator. Though I don't recommend them for most people, here's the other side of the debate.
Since the company's sale to Endurance International Group, customer complaints seem to have risen considerably. A number of longtime customers have stated that the company was once "fantastic" but has become a "nightmare." A change in structure and ownership could explain this. As with Bluehost and other hosting companies in the Endurance International Group, HostGator has a very strong online reputation for customer support.
TrustPilot.com give HostGator the lowest possible rating of 1-star. Many complaints mention a "high-pressure sales tactic" to install the SiteLock feature ($19.95/mo), The complaints also highlight regular downtime and slow customer support. It's worth noting that HostGator has responded to each and every one of the 218 negative reviews posted to TrustPilot.com.
My issue with Hostgator was mainly due to customer support, but the problem with support stemmed form the fact that my site was frequently down. I received multiple DDOS attacks and had to have special things implemented on my site to solve the problem. Aside from that, Hostgator was down for a period of about 6 hours, with most sites unaccessible during that time (this was back in 2014 I think).
It was just one thing after another. I started at the level of paying about $20 per month and by the end was paying a ton of money for extra resources I didn't need. I have far superior hosting now for less than half the price I was paying at HG.
Types of Hosting Packages Offered By HostGator
HostGator offers hosting plans typical of many budget hosting companies. Their Shared Hosting plans start at $3.95 per month. The company also offers dedicated WordPress Hosting on their cloud server network starting at $5.95 a month. VPS packages start at $19.95 a month, and Dedicated Hosting starts at $119 per month.
HostGator offers three shared hosting plans, all of which come with unlimited bandwidth. The most basic package offers a single domain while other packages offer unlimited domains.
HostGator offers their own drag-and-drop website builder, which allows first-time developers to have a basic website online in a matter of hours. They also offer one-click WordPress installation and cPanel as standard.
Hatchling ($3.95/mo)
Single Domain
Unlimited Storage
Unlimited Bandwidth
Baby ($5.95/mo)
Unlimited Domains
Unlimited Storage
Unlimited Bandwidth
Business ($5.95/mo)
Unlimited Domains
Unlimited Storage
Unlimited Bandwidth
Dedicated IP
SSL Security Certificate
VOIP Service
Please note: Hostgator offers a fair use policy with regards to unlimited storage. "Unlimited" storage means unlimited data. You are limited to "inodes" which are essentially the number of files. So you could have two large files with no problem, but 20 small files would be a problem. Of course, you have many more than just twenty, but you can see from the example how "unlimited" is actually limited in a roundabout way.
Cloud Hosting (From $4.95/mo)
HostGator's Cloud Hosting provides much faster load times than their Shared Hosting does (four times faster, according to the company).
One feature offered through Cloud Hosting is the ability to increase the resources allocated to your website through a simple-to-navigate user interface, The dashboard also allows you to analyze your website usage trends, traffic, and global reach.
Hatchling Cloud ($4.95/mo)
Single Domain
2 Core CPU
2GB RAM
Baby Cloud ($7.95/mo)
Unlimited Domains
4 Core CPU
4GB RAM
Business Cloud ($9.95)
Unlimited Domains
6 Core CPU
6GB RAM
Dedicated IP
SSL Security Certificate
WordPress Hosting (From $5.95/mo)
HostGator offers dedicated WordPress Hosting on their cloud-based servers. Users get faster load times and have access many of the company's cloud-based features.
One should consider a couple of points before signing up for one of these services. First, the Business Pro package gives the impression of providing WordPress support through "Developer Help." However, through two separate conversations with HostGator sales support, I deduced that this is little more than an initial consultation on how you can improve your WordPress site. Beyond that, you can get server assistance and troubleshooting via their standard support network.
Second, the sales page suggests that you'll receive a free SSL certificate. This is not the case: All SSL certificates must be purchased through HostGator ($39.99 per website). Again, another example of deception. Plus, $40 for SSL is expensive when you can get it for $10 at other places like Namecheap.
Starter Plan ($5.95/mo)
1 Website
100,000 visitors per month
1GB Backup
Standard Plan ($7.95/mo)
2 Websites
200,000 visitors per month
2GB Backup
Business Plan ($9.95/mo)
5 Websites
500,000 visitors per month
3GB Backup
VPS Hosting (From $19.95/mo)
HostGator offers three VPS packages. It's important to note that you should consider VPS hosting if you have websites that are outgrowing shared or cloud hosting. Also, a VPS server requires some technical knowledge, especially if the VPS is Linux based (which the HostGator VPS packages are).
The VPS services offered by HostGator have consistently received four and five-star reviews. These reviews often cite speed and reliability as key features.
Snappy 2000 ($19.95/mo)
2 Core CPU
2GB RAM
120GB Storage
1.5TB Bandwidth
Snappy 4000 ($29.95/mo)
2 Core CPU
4GB RAM
165GB Storage
2TB Bandwidth
Snappy 8000 ($39.95/mo)
4 Core CPU
8GB RAM
240GB Storage
3TB Bandwidth
Dedicated Hosting (From $119.00/mo)
HostGator also offers powerful Dedicated Hosting at heavily discounted prices for both Windows- and Linux-based servers. Both options come with HDD and SSD hard drive options.
All servers are based in Tier 3 US data centers. Dedicated Hosting comes with DDOS protection, dedicated IPV4 addresses and 24/7 support.
Value Server ($119.00/mo)
4 Core CPU
8GB RAM
1TB Storage
Unlimited Bandwidth
Power Server ($139.00/mo)
8 Core CPU
16GB RAM
2TB Storage
Unlimited Bandwidth
Enterprise Server ($149.00/mo)
8 Core CPU
32GB RAM
1TB Storage
Unlimited Bandwidth
HostGator Servers
HostGator has two data centers in Houston. As with all hosting companies at this level, HostGator has their servers monitored 24/7. They also perform on-site maintenance and make every other possible effort to guarantee uptime.
Features and Tools Offered
All HostGator plans come with cPanel, the industry standard user interface for website hosting. Their standard packages offer unlimited bandwidth and storage across the board. I don't see any mention of a free domain name or free domain name transfer like some domain registrars.
HostGater does offer free website migration and one-click WordPress install, but these are pretty much standard with every hosting company. They were honestly very good about helping me move my websites when I moved from Fatcow. It wasn't free though! It's only free if you move from a Cpanel host. Since I was using some other type of system, I had to pay to move, but Hostgator was still friendly. This was back in 2012 I think, so Hostgator customer support was still decent.da
The additional services offered by HostGator are very limited. Apparently, the company's policy is to offer minimum add-on services in exchange for budget pricing.  Conversely, competitors such as SiteGround offer excellent additional services and support at about the same price.
Cancellation policies
HostGator offers a full refund up to 45 days from the time of purchase. This offer excludes domain name costs and additional services such as domain name privacy and SEO services.
The refund process is simple: After you complete a simple form, HostGator terminates your agreement and processes a refund. This is one of the most straightforward refund procedures that I've ever seen.
To be honest, this was the best part of Hostgator – the refund for unused time. I bought a two-year package to save some big money, but then their servers were down for several hours across multiple days, so I said, "Enough is enough", and quit. To my surprise, I was given a full refund for the time not used (over 600 days).
Customer Service Review
HostGator has received an increasing number of negative reviews for its customer support including my own. It appears that the company's excellent track record declined after the Endurance International Group took it over.
An alarming number of recent customer reviews cite "slow" and sometimes "rude" members of the support team as a major problem. This contrasts sharply with other hosting companies in the Endurance Group. For example, Bluehost has an excellent track record when it comes to customer support.
TrustPilot.com has given HostGator a 1-star rating, citing support as a primary problem. WhoIsHostingThis.com gives the company a 3-star rating but also highlights support as an issue.
My only recent experiences with HostGator have involved conversations with sales support. For the most part, my experiences have been positive. I found HostGator's representatives polite and informative but a little slow when responding to my inquiries.
However, when I was dealing with support trying to fix my websites, I would actually be blocked from live support! I sat with support on a separate window for 8 hours one time, and no one answered. One time, I had support on Live Chat AND I was on the phone with customer support (on hold) for 4 hours. Can you imagine being on the phone for four hours while your website is down? Insane.
HostGator Final Verdict
HostGator once enjoyed a fine reputation in the world of budget hosting. They still host over 400,000 websites across the world, many of which function with very few problems. However, a few important things seem to have changed.
Previously, this company offered some of the best shared hosting plans in the industry. In recent times, their pricing seems to have fallen in line with many of their competitors.
One area where they remain exceptionally competitive is their dedicated WordPress Hosting, which includes a cloud-based hosting solution specifically developed for WordPress. With an entry-level price of only $5.95 per month, this is exceptionally good value.
I would also be very alarmed by the HostGator's negative customer reviews, including my own.  Since their pricing is no longer "exceptional", it's tough to say how they stand out except for poor reputation with customer service.
To the company's credit, they have posted replies and offered to resolve all issues that are posted on review sites. Sill, I feel that prospective customers can't ignore frequently cited issues like regular downtime and "slow" customer support.
Considering their 45-day refund policy, HostGator could be worth taking a chance on. Also, when a company starts to take some heat from its customers, they often get their act together and start resolving issues very quickly. Nonetheless, plenty of companies have equally attractive offers in today's website hosting marketplace.
My all-time favorite host is Kinsta. They are pricey, but freakin' fast fast and the support is rock-solid. The STARTER plan is great for one website, but I recommend the BUSINESS 1 if you want to build multiple websites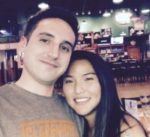 Nathaniell
What's up ladies and dudes! Great to finally meet you, and I hope you enjoyed this post. My name is Nathaniell and I'm the owner of One More Cup of Coffee. I started my first online business in 2010 promoting computer software and now I help newbies start their own businesses. Sign up for my #1 recommended training course and learn how to start your business for FREE!