About Host Rocket
With state of the art hosting and design services, Host Rocket has solutions for websites of all sizes.
SSD hosting starts at $9.95 per month, with payment plans that include monthly and annual. Founded in 1999, Host Rocket has gained plenty of positive customer reviews and built an extensive US-based network of data centers. You will not come across any flashy gimmicks, you just get high-quality hosting for blogs and businesses.
What Makes Host Rocket Unique?
It feels like every website host has some gimmick. They either offer free domains and marketing vouchers or easy-to-use website builders. With Host Rocket, you get nothing more than reliable hosting, along with the option to purchase additional services, such as web design.
The web design service can be useful if you're new to building a website. The security of having an in-house design team simplifies the process of getting your website off the ground. It should be noted that the web design service is relatively expensive, but Host Rocket still provides a selection of basic hosting plans.
If you are an internet entrepreneur, the VPS plans provide the opportunity to branch out and become a hosting reseller. VPS hosting has very competitive prices, especially when you consider the reseller opportunities with larger servers.
If you are considering the reseller approach, it is essential to have a dependable supplier with a solid reputation. Along with reseller options, Host Rocket has a Live Chat feature with access to a support team in case you need help or guidance.
Host Rocket Online Reputation
Host Rocket has a mixed online reputation. The company scores high for VPS and reseller plans. Unfortunately, Host Rocket does not score as high for standard hosting. Customers praise the uptime and overall functionality of the Host Rocket interface. The main customer complaint seems to be the lack of quality support.
WhoIsHostingThis.com gave a score of 4.2 from the three reviews placed. HostSearch.com gave Host Rocket a 75% score from 147 reviews. Host Rocket delivers enterprise-class hosting and the uptime is perfect. I believe that the hosting plans are a little overpriced, especially when I consider some of the other hosting companies reviewed on this site.
One of the advantages of Host Rocket is the ability to pay monthly. There is a premium, but monthly payments can be a lifesaver for a small business. The hosting is a little more expensive than other hosts, but you are getting enterprise-class hosting with RAID SSD storage.
As mentioned, Host Rocket does not try to get customers with gimmicks. You need to pay for extras, such as $20 for domain names or $99 for SSL security certificates. These extras are vastly overpriced and available for a fraction from other companies.
SSD Premium ($9.98/mo.) Free Domain Name, 5GB SSD RAID Storage, 200GB Bandwidth
SSD Professional ($13.98/mo.) Free Domain Name, 20GB SSD RAID Storage, 300GB Bandwidth
SSD Professional ($18.98/mo.) Free Domain Name, 40GB SSD RAID Storage, 400GB Bandwidth
VPS Hosting (From $9.95/mo.)
Host Rocket has high-quality VPS plans for any website. VPS hosting plans from Host Rocket are divided into blocks. From block 1 to 8, you will find high caliber hosting for the most resource hungry websites.
Block 9 and above have been designed as reseller plans, so you can make money from your additional server space. Alternatively, if you are planning an online empire, you will find rock-solid servers backed with expert support. The online reviews for VPS reselling are great and one of the areas where Host Rocket delivers real value.
Block 1 ($9.95/mo.) 1 Core, 1GB RAM, 20GB SSD RAID Storage, and 500GB Bandwidth
Block 2 ($19.95/mo.) 2 Core, 2GB RAM, 30GB SSD RAID Storage, and 1TB Bandwidth
Block 4 ($39.95/mo.) 2 Core, 4GB RAM, 50GB SSD RAID Storage, and unlimited bandwidth
Block 6 ($59.95/mo.) 4 Core, 6GB RAM, 70GB SSD RAID Storage, and unlimited bandwidth
Block 8 ($79.95/mo.) 4 Core, 8GB RAM, 90GB SSD RAID Storage, and unlimited bandwidth
Block 10 ($99.95/mo.) 6 Core, 10GB RAM, 100GB SSD RAID Storage, and unlimited bandwidth
Block 12 ($119.95/mo.) 6 Core, 12GB RAM, 130GB SSD RAID Storage, and unlimited bandwidth
Block 14 ($139.95/mo.) 8 Core, 14GB RAM, 150GB SSD RAID Storage, and unlimited bandwidth
Block 16 ($159.95/mo.) 8 Core, 16GB RAM, 170GB SSD RAID Storage, and unlimited bandwidth
Block 18 ($179.95/mo.) 10 Core, 18GB RAM, 190GB SSD RAID Storage, and unlimited bandwidth
Block 20 ($199.95/mo.) 10 Core, 20GB RAM, 210GB SSD RAID Storage, and unlimited bandwidth
Block 22 ($219.95/mo.) 12 Core, 22GB RAM, 220GB SSD RAID Storage, and unlimited bandwidth
Block 24 ($239.95/mo.) 12 Core, 24GB RAM, 250GB SSD RAID Storage, and unlimited bandwidth
Website Design (From $699)
Host Rocket offers web design services, starting at $699 for a one-page website and $999 for a single page eCommerce site. These prices are relatively steep when compared to design services from other hosting companies and individual designers. In fact, for most WordPress users, a paid theme of $100 can get you a sleek looking website, and a $50 plugin can offer you lots of customization.
Starter Design $699 1 Professionally designed page
Custom Design $1,999 10 Pages Professionally Designed
Host Rocket Customer Service Review
Customer service is an area where Host Rocket does not receive high scores. While many customers have complained about the support available through Host Rocket, this hosting company does have US-based support. If you're like me and hate Live Chat support, then being able to talk to a real human that speaks the same language is always a bonus. There are no annoying pop-up help windows. You simply get real support from an actual person.
You can also submit your own support ticket. This process takes a little longer, but you will get an answer to your problems. There are some online reports suggesting that the customer support team only works during regular business hours. This means that you may have to wait even longer if you have an issue arise after hours.
Who Is The Ideal Customer For Host Rocket?
If you want enterprise-class hosting at a decent price, Host Rocket will set you up with RAID SSD storage on a super-fast server network. Host Rocket also offers expensive web design services, if you truly don't want the hassle of finding a separate design team.
The VPS hosting is one of the few areas where Host Rocket can be truly recommended against other hosting companies. The VPS plans are reasonably priced and there are great reseller opportunities.
For those that want the best value, you may want to look elsewhere. Dreamhost, HostingSource, and SiteGround are three to start you off looking at different companies. There are many hosting companies that offer quality customer support with reliable hosting solutions.
Host Rocket Final Review
The server technology and reliability are all tremendous. The support, functionality, and overall are all below average. There are no free domain names, website transfers, or attractive offers. With Host Rocket, you are getting business-class hosting on a secure network of servers.
In the end, Host Rocket is a decent company. You can count on them to keep your website up and running, but the drawbacks include the higher prices and lack of extra features.
My all-time favorite host is Kinsta. They are pricey, but freakin' fast fast and the support is rock-solid. The STARTER plan is great for one website, but I recommend the BUSINESS 1 if you want to build multiple websites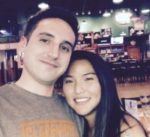 Nathaniell
What's up ladies and dudes! Great to finally meet you, and I hope you enjoyed this post. My name is Nathaniell and I'm the owner of One More Cup of Coffee. I started my first online business in 2010 promoting computer software and now I help newbies start their own businesses. Sign up for my #1 recommended training course and learn how to start your business for FREE!