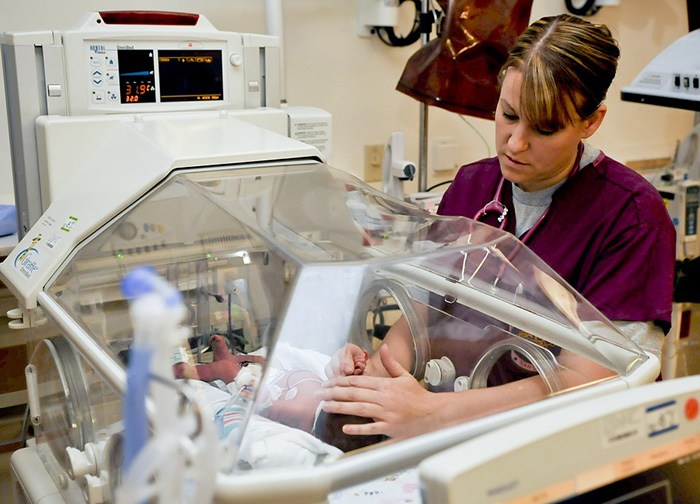 Career options for nurses are nearly endless. While many jobs in nursing seem to pay well in the beginning, once a nurse has put in a lot of time on the job, they feel as though they've hit a plateau. There are higher paying jobs for nurses. You just have to know what to look for.
If you're an aspiring nurse or already have your degree, you probably already know how valuable a nursing degree is. It's a degree that will serve you for a long time if you choose it too and starts out paying generously. The median annual salary of a registered nurse is just over $67,000.
Your potential to earn more, however, is much higher. We're taking a look at some of the highest-paying specialties for RNs. Keep in mind that salaries do vary greatly based on location and employer, so the earnings listed below are just a baseline to help with your research.
Perhaps you're at a point where you've paid your dues as a nurse and want to propel your career to greater heights? It's time for you to be paid what you are worth and get the highest salary available to you.
Or maybe you are a new nurse and you want to go straight to the top to earning your highest potential?
A nursing degree already paves the way to many fruitful possibilities. But there are specialty areas that you may find attractive, both in terms of higher pay grades and the work description. There are also geographical areas that offer higher salaries than other areas.
The point is, if you are a nurse looking for better opportunities in your nursing career, stay tuned. We'll show you what you can do.
A NURSING DEGREE PROMISES A BRIGHT FUTURE
The outlook for nursing careers is very promising. It is expected that for registered nurses alone, a growth of 19% is expected until the year 2022. By that time, the Bureau of Labor Statistics expects there to be nearly a half million more nurses in the workforce.
That's great career growth that also means more nurses will be looking to see how they can be one of the ones to increase their pay. Surely, going into a specialty area or getting more advanced degrees is one way to do it. Experience also factors in to help nurses achieve higher salaries.
CHOOSING A PATH
As a nurse or someone who is going into nursing, you surely know by now that degree matters. Registered nurses fare far better on the salary scale than LPN's. Even a beginning RN degree generates a great salary.
But what if you want more? Your possibilities are only limited by your dedication to and commitment to earn advanced certifications that may focus on more specialty areas. It cannot be overemphasized how many areas and specialties are available to nurses.
More than one may appeal to you. Many of those specialties do require for you to pass additional testing and have on-the-job training in addition to your nursing degree. Some also require going back to school.
So striving for better pay may not come immediately, depending on what you choose to do. In your choices, don't use salary as the only deciding factor.
Try to choose something that actually interests you and appeals to you. There is greater job satisfaction in doing something you love, as well as something that pays well.
Let's take a closer look at some of the highest-paying nursing jobs that may require additional certification.
NURSE PRACTITIONERS 
Nurse Practitioners are RNs who have returned to college to pursue their master's degrees. Nurse practitioners essentially function in the same way doctors basically do. They provide primary care and can work in doctor's offices, clinics, hospitals, or nursing homes.
They function like doctors but don't have the long, stressful hours or responsibilities. They examine and assess patients, prescribe medications and treatments, and more.
Most don't even have to pay for malpractice insurance like doctors do, but when you factor in their pay grades and compare them to doctors that do have to pay for malpractice, they're nearly neck and neck on salary. There are many subspecialties of nurse practitioners.
Additional Education Requirements: After completing your master's degree, you'll take the national certification exam. This exam is given by the American Academy of Nurse Practitioners Certification Program and the American Nurses Credentialing Center.
The certification process continues every five years, where you have to be re-certified with continuing education or training courses, followed by another exam. Each state has different requirement, so check with your state board to see what those requirements are.
The certification process continues every five years, where you have to be re-certified with continuing education or training courses, followed by another exam. Each state has different requirements, so check with your state board to see what those requirements are.
Nurse Practitioner Subspecialties: Most of the subspecialties do require additional certification and time in training on the job.
Some of the subspecialties include family and general nurse practitioners (primary care), psychiatric practitioners (mental health care), gerontological nurse practitioners (care for the elderly), pediatric nurse practitioners (children's care), or acute care (emergency settings)
Nurse Practitioner Pay Grades: The highest salary for nurse practitioners goes to Pediatric Nurse Practitioners at $97,000, followed closely by Acute Care NPs at $96,500 and Gerontological Nurse Practitioners at $95,000. The rest are in the ballpark at an average of about $92,000 a year.
OTHER HIGHER PAYING NURSING CAREERS
Certified Registered Nurse Anesthetist (CRNA) is the highest-paying nurse specialist job available. It requires a highly skilled nurse that is trained to prepare and administer anesthesia to patients.
They work with surgeons, anesthesiologists, podiatrists, dentists, and other highly qualified healthcare professionals. Certified Nurse Anesthetists earn an average of $133,000 a year. 
Certified Nurse Midwife careers are great choices for RNs that are interested in prenatal care, obstetrics, labor, and delivery. As a certified nurse midwife, you can work in OB/GYN offices, clinics, hospitals, or on your own.
You will need a certification to practice midwifery. The average annual salary is $85,000.
Neonatal Nurses are nurses who help take care of newborn babies. If you love babies and children, this might be a good fit for you. The neonatal ICU unit pays even better than regular neonatal nurses.
The basic neonatal nurse salary can command up to $87,000 a year, whereas NICU nurses can earn up to $95,000 a year.
Pain Management Nurses are responsible for helping patients manage their pain by identifying causes and exploring options for treatment. They may interview patients about their symptoms and medical histories, then do a physical exam and assessment.
They may order tests to help diagnose pain or assess conditions. They work under the management of pain management physicians and carry out the proper course of treatment to help improve a patient's quality of life.
They also may teach patients about coping strategies to help deal with their pain. Basic pain management nurses can earn $78,000 a year, but those in a supervisory capacity can earn over $90,000 a year.
Research Nurses or Nurse Researchers usually work in colleges and universities, medical labs, or other industries and nonprofit agencies. This job is a nice departure from the regular field of nursing.
It's outside of the clinical setting and utilizes more of the skills associated with communication, writing, and research. You may write grant proposals, medical journal articles, or make presentations.
If you are a registered nurse who always had a passion for writing, this might be a good fit. This market is highly competitive but if you ask for job placement where you receive additional training, they can be very accommodating to that end.
Research nurses earn around $85,000 or more a year.
ANOTHER ALTERNATIVE
There are many other subspecialties of nursing that garner great wages, but there is another option as well to take you to the next pay grade.
Enter the world of travel nursing or you can even consider moving to a geographical area of the country that pays nurses better. With travel nursing, you can opt to accept a job in another area for up to 3 months at a time.
The bonus is that your traveling expenses and a housing stipend is paid in addition to the higher salary. Or you consider a move to one of the areas that offer higher pay.
The Highest Paying Areas for Nurses
California dominates the field and pays registered nurses the highest salary, at an average of $94,120 a year. Hawaii is second and pays $84,000 a year followed by Massachusetts at $83,370.
There are other things to consider, however. While California and Hawaii may pay the best, they are also states with some of the highest cost of living expenses.
So, while it may make sense to go there in a travel nurse capacity, it may not make sense to move there unless you live in Iowa, Oklahoma, or West Virginia, which pay the lowest salaries for nurses in the $50,000 a year range.
It all depends on where you live when considering this choice. You can compare highest-paid nurse states and lowest-paid nurse states.
I've left you with a lot to consider. It really just depends on your goals and preferences. One thing is for sure though – you don't have to be stuck with a mediocre nurse's salary. There are far more wide options for you to pursue.
One of the best job opportunities of the decade is working online. The online world is a "wild west" where anyone can start a business regardless of your age, race, education, or background.
The thing that matters most is that you are motivated and persistent. Even total newbies can earn money online by starting a simple website and putting some advertising on it.
I've been working online since 2010. You can learn how to do what I do in just a few weeks, and earning a full time income of over $10,000 per month is absolutely doable with consistent effort!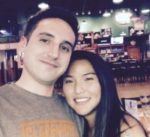 Nathaniell
What's up ladies and dudes! Great to finally meet you, and I hope you enjoyed this post. My name is Nathaniell and I'm the owner of One More Cup of Coffee. I started my first online business in 2010 promoting computer software and now I help newbies start their own businesses. Sign up for my #1 recommended training course and learn how to start your business for FREE!