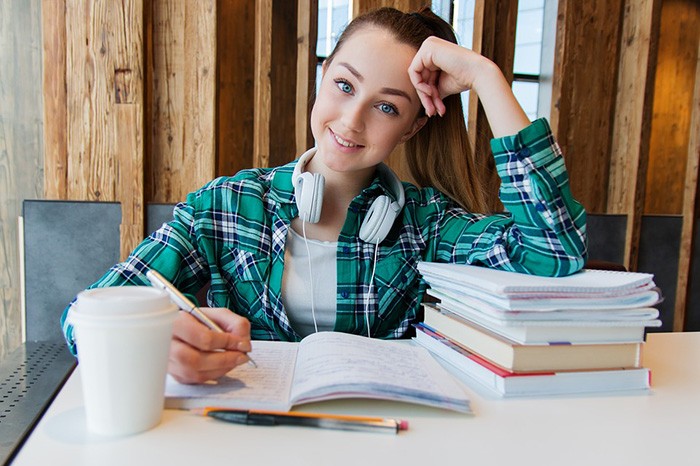 If you are a college student who is considering getting a job while in school, you've come to the right place for advice. There are many great job opportunities for college students. Before making your decision, you should consider a few things.
Research shows that working a part time job, 20 hours a week or less, while in college is beneficial to college students. In addition to the financial benefits, you'll develop leadership and time-management skills that can be an asset beyond your college years.
Let's look at other benefits of working while in college:
Getting a job while in college can help reduce the amount you have to borrow for school. If you budget well, it can help pay for school expenses. Student loans are easy to get, but not so easy to pay back. Prevention of that or reducing it is the key.
You'll develop excellent time management skills by working while in college. You will learn to be more adaptable to different work environments. You'll also learn about working well with others.
It's not something most would expect, but most students' grades improve when they work part-time. Organization skills and time management help to add focus and clarity. If you find a job that offers it, you may qualify for health insurance or tuition assistance. 
RAMP UP YOUR CHANCES OF SUCCESS
If possible, try to get a job that will be relevant to your career after college. The job market can be very competitive and if you have hands-on experience in your field of work from the get-go, it will set you apart from the rest. This will up your chances of getting the job you want when college is over.
If your job doesn't relate to your career choice after getting your degree, at least get something you love to do. It'll balance the stress college students often feel when working and going to school.
If you like to play the piano, teach piano lessons. If Starbucks is your favorite hangout, get a job as a barista. You might as well earn money doing something you enjoy.
Plan a budget to see how much you need to make ends meet and try to stick to it.
At the end of each semester, assess your work situation. Try to figure out if working has affected your mental or physical well-being or had an impact on your grades.
Find a job that pays more than minimum wage. You want it to be worthwhile to work.
Make time to relax and have fun now and again. You still need that balance.
Let's look at some job considerations for college students. We've narrowed a list down for you. Hopefully, this will help you find something that appeals to you.
ON-CAMPUS JOBS
Jobs on campus may be a better fit if you know you are one that will stress out more while working but have no choice but to do so. As a student, you have top consideration.
University departments are more likely to be flexible and considerate of scheduling around your classes. Sometimes, you can even get tuition assistance with on-campus jobs.
You are also more likely to network with university professors and admins who may help with finding work after college. It is most helpful to find a job with a set schedule, which will make it easier to plan your classes and study time.
There are usually restrictions for on-campus jobs. Most colleges don't allow for wages to be over a certain dollar figure and they will usually limit the number of hours you can work. There can be less variety as to which kinds of jobs are available on-campus.
PAID RESEARCH ASSISTANT – Colleges encourage research within their departments. Biology, chemistry, engineering, physics, psychology and others hire paid research assistants within their departments.
Though most are departments in science, sometimes others like English and history recruit research assistants also. The beauty of this job is that if you are majoring in a similar field, you have more consideration for the job and it will score points on your resume when you get out of college.
Pay is usually about $10 to $15 an hour.
PAID TUTORS actually can work on campus or off. There are many tutoring opportunities in your college, especially if you are an ace student and good in a particular field. If you excel in chemistry, physics or other subjects, this would be a great fit for you.
You can check with your professor about helping students who are not as strong in his class. Or, you can check out the educational resource center in your college. There may be a formal tutoring job available there that you can apply for.
Colleges often require athletes to work with tutors. You could also be a tutor to help international students with their English skills.
Finally, you can advertise to middle or high school students outside of the campus and tutor those students. You can tutor high school students and help them to improve scores on college entrance exams.
Depending on the field, college students can charge $12 to $20 an hour to tutor.
GRADERS are hired often in college. Think about it. A seminar class can have as many as 500 students. Professors employ students to help grade tests in those classes.
This is a great job if you want to earn a little extra money, but don't want the commitment of a regular part-time job. There is usually free time between tests. Contact former professors, in particular, those you have good rapports with. They might have a grader job for you.
College Graders make $10 an hour.
COLLEGE TEACHING ASSISTANTS hand out assignments or monitor students during exams. If you are past your freshman year in college, you might find it easier to land a job as a teaching assistant.
Once again, the best way to get this job is to check with a professor from your freshman year and ask about job opportunities as a teaching assistant.
College teaching assistants make around $10.75 to $12 an hour.
OFF-CAMPUS JOBS
Off-campus jobs do generally offer higher wages than on-campus jobs. By seeking a job off campus, you will find more variety in the job offerings. The rules are less restrictive than jobs you might find on campus and you'll be able to work more hours than you would be able to on campus.
However, as there are advantages of working off campus, there are also disadvantages. You will be off campus more, which may make scheduling more difficult. Not only will transportation time and costs factor in, but off-campus jobs are not always as willing to work around your school classes.
RESTAURANT SERVERS may not have the most glamorous or fulfilling jobs, but it is the most common job choice for college students. The primary reason is scheduling. Most jobs in this area are available in the evenings and weekends, which is usually perfect for college students.
The second reason is the money. While the basic wage for servers is low, most income from being a server comes in the form of tips. Most restaurant customers tip 15% to 20%. If you serve customers that total $400 in sales, your tips alone for one evening would be up to $80.
This might be for 3 or 4 hours of work. Add to that the basic pay and this job pays better than most. Consider the fact also that sales could reach much more than $400 for an evening.
STARBUCKS OR COFFEE HOUSE BARISTA jobs are actually good-paying jobs. Once again, the hourly wages might only be about $8 to $10 an hour, but the tips and other perks make this a job worth looking into.
Starbucks offers health insurance, bonuses, retirement savings plans, achievement and recognition plans and more to even part-time employees. They are generally good at working with college students' hours.
Added to all this, Starbucks is a huge supporter of college students. Check out their Starbucks College Achievement Plan. Oh, and let's not forget, you can get your favorite coffee drinks at huge discounts.
DOG SITTERS AND WALKERS is a great job for college students. If you love little furry creatures, this may be the job for you. Not only is it highly flexible, the actual time spent on most jobs is small compared to other jobs during college.
So let's say you get a job that requires you to walk a dog five days a week. The average pay is $10 to $20 per dog and the average walk is 30 to 60 minutes. If you walk three dogs a day at the middle range of $15 an hour. Your earnings would be around $220 for one week.
If you get a job with someone who is going out of town and they require you to walk their dogs twice a day, double that salary. You could walk the dogs once in the morning before school and one in the evenings after.
Pet sitting is not quite as flexible in scheduling but another great possibility. Some owners want someone to stay with their animals as much as possible, while others just want 3 visits or so a day, along with walking the animals and feeding them.
The decision to work during college can be a difficult one. With careful thought and consideration as well as strategy to lessen the impact, working while in college can be hugely beneficial.
One of the best job opportunities of the decade is working online. The online world is a "wild west" where anyone can start a business regardless of your age, race, education, or background.
The thing that matters most is that you are motivated and persistent. Even total newbies can earn money online by starting a simple website and putting some advertising on it.
I've been working online since 2010. You can learn how to do what I do in just a few weeks, and earning a full time income of over $10,000 per month is absolutely doable with consistent effort!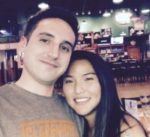 Nathaniell
What's up ladies and dudes! Great to finally meet you, and I hope you enjoyed this post. My name is Nathaniell and I'm the owner of One More Cup of Coffee. I started my first online business in 2010 promoting computer software and now I help newbies start their own businesses. Sign up for my #1 recommended training course and learn how to start your business for FREE!