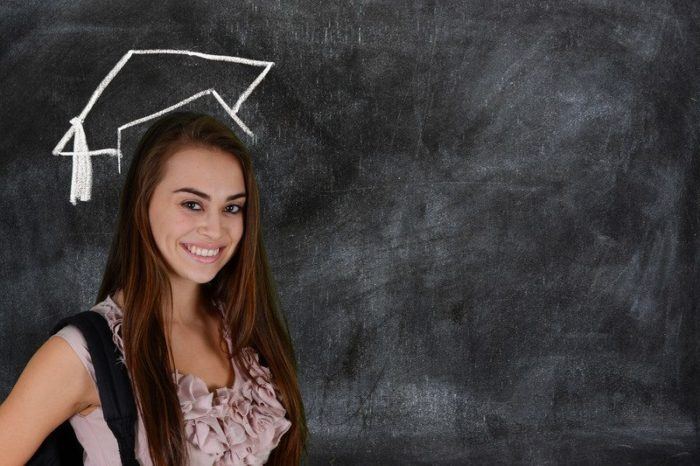 Tuition is one of the most significant costs of going to college. It can be the reason that some young adults don't end up going to college at all, especially if their parents aren't able to help out.
Unless you plan to sneak into college (which won't get you a degree anyway), someone has to pay your tuition. Still, there are plenty of ways to make sure that's not you. The approaches in this list can help you get around the pricey tuition fees.
Finding Financial Assistance
If you can get it, financial assistance is the best way to pay for college tuition. This is money that you don't need to pay back and there are plenty of places to find it.

1. Scholarships And Grants
These two approaches both offer financial support for college. While some scholarships and grants may pay for all of your college costs, others will only pay a portion or for a single year. Even if you can't get a scholarship that will cover everything, this angle is seriously worth pursuing.
While there are many options out there, the competition can be pretty tough. This means that you should start as early as you can. You don't even need to wait until your final year of high school, some scholarships can be applied for at any high school grade level.
Pay close attention to local scholarships and grants, including those for the college that you're applying to, along with state-specific scholarships. You'll often have a better chance with these scholarships. Keep an eye out for private scholarships too. There are plenty of them out there and the competition is often lower.

2. Ask For More Money
Student aid amounts aren't set in stone. If you are eligible for aid, then you may also be able to increase the amount that you get. The best way to do this is to create a formal letter of appeal. You could also follow that up with a phone call.
There are two areas that you can highlight. One is your own value, including why you would fit well at the college. If you've received a better offer from another college, bring that up too.
The other area is finances. You can provide additional information about your family's financial situation, especially if you feel that the calculation was inaccurate. Financial aid is calculated based on the previous year's income, so make sure you highlight any changes that have occurred since then.
Turn To Others
If formal financial support isn't an option, there are still some places that you can look.

3. Turn To Family
Families traditionally pay for some or all of their children's college tuition, making this a particularly important place to turn. If your parents cannot afford to do so, you could think about asking other family members.
One approach might be to just ask people if they could contribute to your college fund. Many family members would be willing to do so. Even if the amounts are small and not everyone contributes, the money can still be useful. You also don't know what you're going to get until you ask.

4. Start Fundraising
You can also fundraise for your college tuition. Sites like GoFundMe are an option, along with just setting up something on your own. If you are going to fundraise, it's best to focus on something active. This may mean creating fundraising drives, creating things to sell or offering services.
The reason for doing so is that many students need money for college. People aren't likely to give you money just out of the kindness of their hearts. Being more proactive and offering something for that money is a much better way to get people involved.
Reducing Your Costs
5. Focus On A Less Expensive College
Even if you get accepted into your dream college, it may not be the best choice financially. Smaller colleges often cost considerably less and the quality of education may not be very different. You may even find that your experience is better, as there is often more flexibility.
You can also begin at a less expensive school and transfer later on. For example, you might do your first two years at a community college. This can dramatically lower your costs and provide more opportunities later.
If nothing else, it's worth focusing on the skills that you're going to obtain, rather than the name of the college. For many degrees, a smaller college will be just as good, if not better than a more expensive one.

6. Test Out Of Classes
AP tests and the College Level Examination Program can be effective ways to test out of some classes. This basically means that you can skip some of the earlier classes of a degree. By doing so, your college experience progresses faster and there are fewer credits that you need to pay for.

7. Try Concurrent Enrollment
Concurrent enrollment allows you to earn college credit for some of the classes that you take in high school. How this works varies depending on where you live, but the approach is a way to start earning credits early. Credits can even be transferred to state schools some of the time.
The credits that you earn are free in some states, while you'll have to pay in other locations. Even then, the credits are often cheaper than those at college itself and may even be discounted more than 50%.
Getting The Money To Pay For College
Avoiding tuition altogether is the ideal approach, but it won't always be possible. You may find that you still have to pay for some or all of your fees. Thankfully, there are plenty of ways to cover those costs.

8. Get A Part-Time Job
Many students end up working part-time to cover their college fees. This provides the chance to earn some money, without compromising your education. To do this, you need to find a job that is going to be flexible around your needs as a student.
Work-study jobs are a particularly good approach. Qualifying for these involves submitting a FAFSA. If you're eligible, you'll be told how much you can earn. Because the focus is on students, this type of position is perfect.
You could also apply for a more typical part-time job. If you do so, take the time to talk to your employer about the fact that you're studying and find out whether you'll be able to get time off when you need it, like for exams.

9. Join The Gig Economy
The gig economy has been trending right now and includes roles like food delivery, driving, cleaning and much more. This approach means that you're considered an independent contractor, rather than an employee. You don't get the same benefits as an employee and your income isn't guaranteed.
What the roles lack in protections, they make up for with flexibility. You normally have complete control over your schedule, choosing which tasks to accept and which ones to refuse. You can also do work for multiple companies, ensuring that there is always some work to go around.
Most people find that the gig economy isn't an amazing way to earn, but it can help. The style is good for some extra money on the side, especially when you need a little more to pay a bill or buy food. Just don't assume you'll earn as much as with a part-time job.

10. Take The Time To Save
Another option is to simply save money. One way to do this is to have a gap between high school and college. Even if this is just for a year or two, it provides you with the chance to make money and put a significant amount aside.
A key component of doing so is finding as many ways to earn as you can, while cutting down bills. For example, you might try to find a basic minimum wage job and earn money on the side through another method – like the gig economy, freelancing or internet marketing.
While you probably won't be able to save all the money that you need, this process can give you a significant head start. It means that you have less to worry about when you do start your college education.

11. Use A Loan
While the idea might not be appealing, most families end up borrowing some money to support their children through college. The same may be true for you individually if your family isn't able or willing to provide financial support.
If you're going to take out a loan, keep it as low as you can. This makes the loan much easier to pay back, especially as it will accrue interest. You should also look at a federal student loan. This type of loan has lower interest rate than most others and they provide more protection for you as well.
To be eligible, you need to submit a FAFSA form, the same one that is used for financial aid. The letter you receive from doing so will give you details about how much you are able to borrow. You may still need to borrow from other sources. If that's the case, do your research carefully.
---
Someone's got to be on the hook for the cost of college. If it's not you, it's going to be family, the government, or private organizations. Depending on someone else to be gracious enough to give you money, or waiting around for them to take action is a huge pain.
If you really want to go to college and don't have the money for it, consider paying for everything yourself by starting an online business. It's easier than you think. It's cheap to run. You don't need any special skills to be successful (although being a good writer makes a huge difference). If you can write a basic 5-paragraph essay about products you use or want to buy, then you can make money with an affiliate website like the one you're reading right now.
Explore the resources on my site for more info. Expect to work for about 3-6 months before you see traffic and maybe a couple sales. You can be earning thousands by the end of 12-24 months, which is more than enough to pay for school.
And yes, you can run a blog in 1-2 hours per day (if you have momentum built up), so you can run your website and go to college at the same time.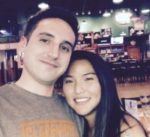 Nathaniell
What's up ladies and dudes! Great to finally meet you, and I hope you enjoyed this post. My name is Nathaniell and I'm the owner of One More Cup of Coffee. I started my first online business in 2010 promoting computer software and now I help newbies start their own businesses. Sign up for my #1 recommended training course and learn how to start your business for FREE!