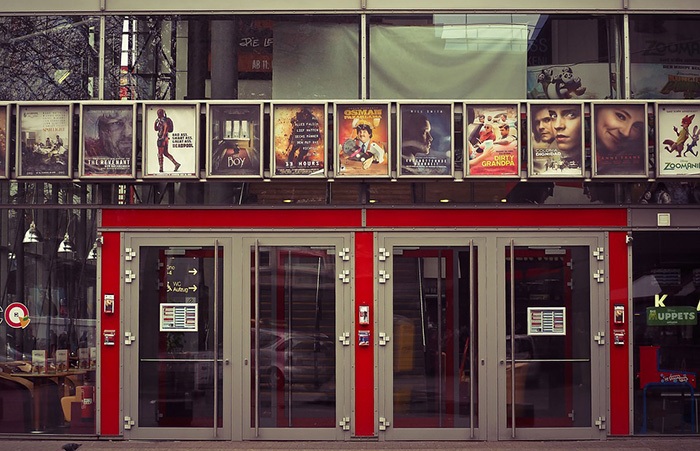 Are you a movie buff who would like to take it to the next level and actually earn money writing movie reviews? I'm here to let you know that's a feasible option and you really can get a job writing movie reviews and become a film critic.
Movie reviews can be quite helpful to consumers who are choosy about where they want to spend their movie bucks. This is where movie reviews kick in. There are so many movies available today that people often turn to reviews to help them decide which movies to stream or to pay money to see at the theaters.
And, while not everyone will have the kind of popularity and success that Roger Ebert had, it can be a profitable little niche to turn up some revenue.
What makes a good movie review?
So, if you're thinking this sounds like something you'd like to do, you don't want to just write a humdrum movie review. You want to write an exciting review that will give your audience something to consider.
You don't want to write a review that sounds like every other movie review out there. That can be boring. Think about the things that make the movie you are reviewing different from other movies out there.
If a similar movie has been released by another director, think about the things that were done differently in the movie you're highlighting, and the types of things that set it apart from others in its class.
Above all, you want to be passionate about your review. Even if it's not a favorite movie of yours, you need to convey your opinions strongly. Talk about every aspect of the movie – the cinematography, the costuming(if it's warranted), the art direction, the plot, the director's style, the actors and what they did to add depth to their roles,  etc.
You also want to be careful not to give away any spoilers because if you do that, you'll often find that readers will stop right there and move on to the next review, and they'll probably avoid yours in the future.
You do want to appeal to the type of reader that might find the movie interesting. For instance, if the movie is action or thriller, you want to state that in the review. You'll also want to offer a brief summary of what the movie is about as well as talk a little bit about the lead characters.
But, again, if the movie has a surprise ending or something unexpected, it's ok to say so, but you never want to offer specifics. Put yourself in the viewer's shoes. You'd never want someone to spoil the progression of the plot for you.
In fact, your review should be limited to the first part of the movie and not give anything away that happens during the latter half.
Finally, avoid reviewing blockbuster movies too often. Everyone is going to review the blockbusters. You'll set yourself apart and gain more attention by reviewing lesser-known movies and underrated ones. Think about reviewing films that made the cut at the Cannes Film Festival and similar venues.
You might want to consider practicing your craft on a site such as IMDB. Reviews are easy to submit there. You won't make any money, but you may get feedback from others, which might offer some critique that can help you perfect your reviews, or alternatively, you might gain a following, from which you could direct to your own blog, should you decide to start one.
How exactly can I make money writing movie reviews?
There are a few ways to market yourself as a movie reviewer or critic. The easiest way is that you can become a paid movie reviewer. In essence, you would be a freelance writer who's narrowed your scope of writing to movie reviews.
You can find blogs that accept contributing reviewers or you can look for a job on freelance sites, such as Upwork or Freelancer.
Admittedly, you won't make a whole bunch this way, but it'll bring in some extra spending money. It'll also give you the experience to learn the do's and don'ts if you want to make your career progress later on. You'll get a few jobs under your belt and have a portfolio of reviews to show for your experience.
The next way you can earn money is to get a job writing movie reviews with review websites that pay you.
The advantage to this is that you can be a little more picky about which jobs you will take.  These are some of the top paid movie review sites:
Cineaste is a quarterly magazine on the art and politics of the cinema. They pay $36 for DBD reviews and $45 for film reviews. Please look over their guidelines carefully to avoid rejections. They specify that well-written reviews are carefully considered, but any that fall out of their guidelines will face an automatic rejection.
Screenrant contains content that includes not only reviews but also interviews and features. They are not currently looking for review writers, but you should consider writing for them in the other niches and you'll have an easier time keeping an eye out when the openings for reviewers do occur. Plus you'll have a foot in the door.
Pay is unspecified but they are known for desiring regular contributing writers, so they might offer a steadier stream of income than some.
SharedReviews is a well-rounded product review site that includes movie reviews. The site operates much like a social networking site.
The way payment works is that the site shares half of its revenue from its advertisements with reviewers. This is called shared revenue. You can also get paid to cast your own vote on a review written by other members.
Hubpages is another shared revenue site that you might want to consider. The pay is not huge, but again, any review submitted there can help get your name out.
Create your own movie review website
There's no doubt the most lucrative measure you can take in writing movie reviews is to create your own blog/website. You could possibly do some of the other measures I've shown you in getting your reviews out there and then link back to your own site. If moviegoers like what you have to say, you'll gain an instant following.
Creating your own website is more than simply writing reviews and submitting them, but the reward would be well worth it in the end. And it's easier than you might think.
If you write a lot of great content and monetize your site, your website will earn great revenue. The most popular way to earn money from your website is through Amazon Affiliate marketing.
Another that would fit right into your niche is The Commission Junction. They have a list of advertisers who pay commissions on sales earned from offers by their clients, who include CinemaNow, Disney, and Blockbuster, all companies in the movie industry.
If your views can manage to draw traffic, you are quite likely to earn a good amount of cash from such types of commission on sales.
The demand for reviews is higher than it's ever been. Movies are constantly being released in record numbers and consumers sometimes find themselves in overload in deciding which ones they should see. There is less time these days to see things, so when people make a decision to watch a movie, they often turn to reviews to choose the best films.
This is the great thing – if you review often and get your content out there, sooner or later you will become established as a movie reviewer or critic. Do it often enough, and people will consider you an expert.
Who knows? In the end, you might become as popular as such notable movie review sites like Rotten Tomatoes. It's easy to see you can get a job writing movie reviews and become a film critic. What can be more rewarding than to write about something you're passionate about?
As a writer, you have an in-demand talent that can be used to earn you TONS of money online. You can earn money freelance writing, for sure, but it's still just trading dollars for hours. Personally, I recommend starting your own website! Information is the currency of the internet, so why not leverage your talents to build yourself a serious online income! Learn how to create your own blog-style website and make money through advertising.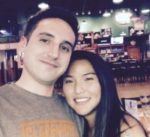 Nathaniell
What's up ladies and dudes! Great to finally meet you, and I hope you enjoyed this post. My name is Nathaniell and I'm the owner of One More Cup of Coffee. I started my first online business in 2010 promoting computer software and now I help newbies start their own businesses. Sign up for my #1 recommended training course and learn how to start your business for FREE!