About Domain.com
Domain.com is a leading provider of domain names. Founded in 2000, Domain.com also has a long-standing reputation for providing reliable and affordable hosting solutions for websites and WordPress blogs.
In addition to domain names and hosting, Domain.com has additional services that you won't find from other website hosts. This includes complete website design services and marketing solutions.
For such a large website host, Domain.com has a solid online reputation for delivering superior services and support. Primarily known as a source for low-cost domain names, Domain.com will surprise some people with the quality of hosting that they offer, including dedicated WordPress hosting and website marketing services.
What Makes Domain.com Unique?
Domain.com is a leading supplier of domain names and they have excellent hosting solutions, which puts them in a unique position. If you have the budget, you can outsource the entire creation and management of your website to Domain.com. They can design, build, host, and market your website for you. There are many website hosts offering design services, but very few who offer the total solutions that include SEO and marketing.
I wouldn't recommend this though, since I highly doubt they are actually marketing experts that can build a profitable website. Many times these types of services are just cosmetic things to impress newbies and SEO jargon which sounds nice (like getting keywords in your meta and alt tags), but actually do little to help you earn money from your website. In other words, if you do hosting with Domain.com, just look at the hosting aspect, not the extra services.
The specialized WordPress hosting is another great service available from Domain.com, especially if you are new to WordPress. The hosting platform comes with a drag-and-drop interface that will make using WordPress a lot more straightforward.
Domain.com Online Reputation
When most people think of Domain.com, they think of low-cost domain names and forget about the hosting solutions they offer. Domain.com scores highly for shared hosting, WordPress hosting, and VPS plans. With an average score of 80% across hosting review websites, Domain.com has a wonderful reputation for customer satisfaction.
WhoIsHostingThis.com and PC Mag gave Domain.com a 4 out of 5-star rating. They score high marks for reliability, features, and support. The only thing that drops the Domain.com score below 5 stars is overall value. At $3.75 per month for basic hosting, Domain.com is a little more expensive than their competitors. Some offer plans for 30% less for basic hosting. The real value can be found with their WordPress hosting plan.
Domain.com offers shared hosting on either Windows or Linux servers. The choice between Windows and Linux is not that hard a decision to make, as there is very little difference between the two when using a shared hosting plan. For website hosting Linux remains the preferred choice, with over two-thirds of the world's websites being hosted on Linux servers.
There is a free domain name with each hosting plan, which is the bonus often offered when you host with a domain provider. You will also find free marketing vouchers for Google and Bing, as well as other useful SEO features, such as search engine submission. If you are looking for WordPress hosting or a website builder, you will need to choose one of the specialized hosting plans.
Basic ($3.75/mo.) 1 Domain Name, Unlimited Storage, Unlimited Bandwidth, 100 email Accounts
Deluxe ($6.75/mo.) Unlimited Domain Name, Unlimited Storage, Unlimited Bandwidth, 250 email Accounts
Ultra ($13.75/mo.) Unlimited Domain Name, Unlimited Storage, Unlimited Bandwidth, Unlimited Email Accounts
Windows shared hosting comes with everything you would get on the Linux hosting plans. There is no real noticeable difference between Linux or Windows, for shared hosting. As a personal choice, I would go for Linux servers. The Domain.com specifications for hosting on Linux or Windows are identical.
Basic ($4.75/mo.) 1 Domain Name, Unlimited Storage, Unlimited Bandwidth, 100 email Accounts
Deluxe ($7.75/mo.) Unlimited Domain Name, Unlimited Storage, Unlimited Bandwidth, 250 email Accounts
Ultra ($14.75/mo.) Unlimited Domain Name, Unlimited Storage, Unlimited Bandwidth, Unlimited Email Accounts
WordPress Hosting (From $3.75/mo.)
Domain.com offers a tailored WordPress hosting plan. On the surface, this looks like just another WordPress hosting plan, but if you dig a little deeper you will find some very useful features that are bordering on managed service.
With WordPress hosting, you will find the one-click install for plugins and apps, along with hundreds of ready-to-use templates. The updates are automated, which limits your time spent on site maintenance. The hosting also includes a wide selection of SEO and marketing tools, including Google ranking, and marketing vouchers.
The user interface has been designed to make managing your WordPress blogs quick and simple. Overall, the WordPress hosting plan is a great deal, with many features being automated or simplified to a single mouse click.
If you are finding WordPress a little challenging, there is a website builder that works as a slimmed down version of WordPress. There is also a free domain name and access to 24/7 support. The bottom line is that this is a suitable option for anyone looking for WordPress hosting at an affordable price.
VPS Hosting (From $29.70/mo.)
When I look at the VPS costs, I have only one word, expensive. You are not getting much bang for your buck. Yes, the servers and support are excellent, but if you shop around you can find lower prices elsewhere.
Standard ($29.70/mo.) 512MB RAM, 20GB Storage, 1000GB Bandwidth, CentOS
Standard ($41.60/mo.) 1024MB RAM, 40GB Storage, 1500GB Bandwidth, CentOS
Premium ($67.95/mo.) 2048MB RAM, 60GB Storage, 2000GB Bandwidth, CentOS
Website Builder ($6.75/mo.)
Domain.com has an easy to use drag-and-drop website builder. Unlike other hosts, Domain.com has bundled their website builder into a hosting plan that includes a free domain name and premium hosting. The website builder makes it easy for anyone to create a blog or website store.
Personally, I never recommend using proprietary website builders because they can be a pain in the butt to move if you decide to change hosts later. I always go with WordPress.
Complete Website Design Marketing and Hosting ($249.95/mo.)
The monthly cost is big, so one tends to think it's worth it. But is it?. You can have a 5-page website designed and built for you. On top of the design, you will have access to a drag-and-drop interface, allowing you to update and change your website in just a few mouse clicks.
You can easily have a fully-branded website with your own color scheme and logos. Everything will be taken care of for you so that your visitors will get the best user experience possible. But why would you do that when you can have a website build for you for $100 or less? Yes, they manage it for you, but don't you want to know how to run your own business?
Once you sign up, your website will then get the marketing treatment. The in-house marketing team will help get your website ranked on search engines. To further help your SEO, you will get monthly articles, blog posts, and social media posts created for you. Where do they get the content from? Will it rank? Will it make sales?
Before you start outsourcing things, make sure you know what type of business you're running, and how search engine marketing works. Very often these companies will outsource content to content farms for low quality content then resell it at higher prices. Can you tell the difference? If not, you probably want to gain some experience in the world of online marketing before paying $250 per month for some services!
Domain.com Cancellations and Trial Offers
All customers are entitled to a 30-day money back guarantee. If you are not happy with your hosting, you will get a full refund. This will not include any additional services, such as domain privacy and SEO services. You can also cancel your hosting at any time.
Domain.com Customer Service Review
The customer support from Domain.com has proven to be very good. You have a choice of live chat or submitting a support ticket. Most support tickets will be resolved the same day. Though, in a few rare instances, support tickets can take up to 24 hours. There is also an incredibly useful knowledge base, full of WordPress tutorials.
Online customer reviews for Domain.com show over 80% satisfaction for customer support. I like how simple the support system is. You can simply post a ticket and wait a short while for the problems to be resolved. Alternatively, you can use the 24/7 live chat feature.
Who is the Ideal Customer for Domain.com?
The WordPress hosting is suitable for most individuals and entrepreneurs. The complete design, hosting, and marketing solution is also very interesting. I'm not sold on it myself, but imaging it world work for some folks.
If you like buying domains from Domain.com and don't want to hassle with finding the "perfect" host for you, hosting with your registrar can be convenient, since everything is in one package.
Domain.com Final Review
For me, I don't find a ton of unique quailties about Domain.com that make it a "must have" host for a specific kind of person. It's just another host in the sea of middle-of-the-road web hosting companies. I'd rather pick something more focused (and cheap) like Bluehost or super specific and high level like WP Engine or Rackspace.
My all-time favorite host is Kinsta. They are pricey, but freakin' fast fast and the support is rock-solid. The STARTER plan is great for one website, but I recommend the BUSINESS 1 if you want to build multiple websites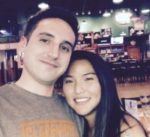 Nathaniell
What's up ladies and dudes! Great to finally meet you, and I hope you enjoyed this post. My name is Nathaniell and I'm the owner of One More Cup of Coffee. I started my first online business in 2010 promoting computer software and now I help newbies start their own businesses. Sign up for my #1 recommended training course and learn how to start your business for FREE!