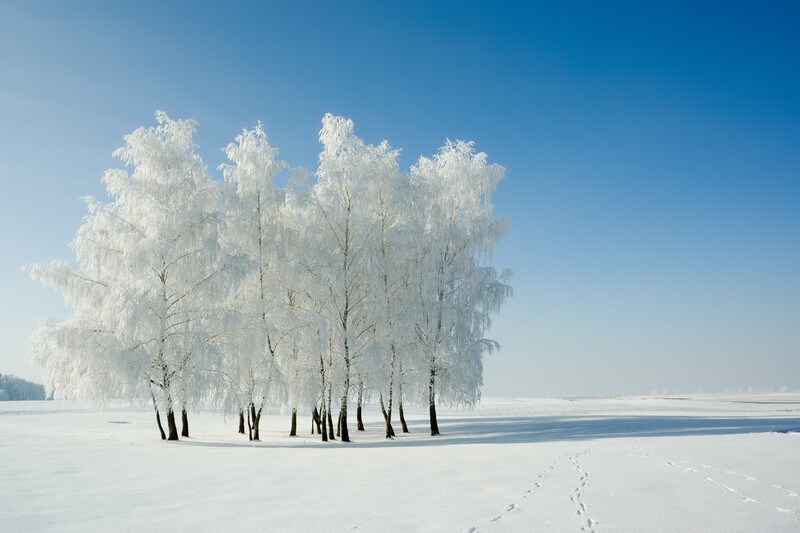 Wealthy Affiliate December Updates
December is a crazy month for everyone, and Wealthy Affiliate is no different. As the Black Friday sale winds down, the massive influx of new members are excited to get started on their affiliate training
As the same time, long time members are probably taking some time off. After all, it's the holidays! But time off on your website doesn't necessarily mean time off from the community, and you'll see all your favorite members still hanging out in live chat, or blogging about their insane Black Friday earnings. If you're using Adsense, then you know RPMs are also up, meaning your ad revenue can actually double or triple for the month.
The Wealthy Affiliate community is like a family, so we celebrate the holidays together, and prepare for the new year ahead. Here's what happened during the month of December 2019.
Not sure what Wealthy Affiliate is? Here's the full review.
December Webinars
As a Premium member of Wealthy Affiliate, you get access to to four webinars a month. Each webinar is on a different topic. As you can imagine, December is all out preparing for the new year. This month, there were a couple of webinars about how to prepare for 2020, and what to expect in the coming year for affiliate marketers.
Of course, if you really want to be successful online, then December shouldn't just be about celebrating and chillaxing. You also have to get your regular work done. Jay, the host of the webinars, also dug into some core traffic strategies and affiliate program related topics.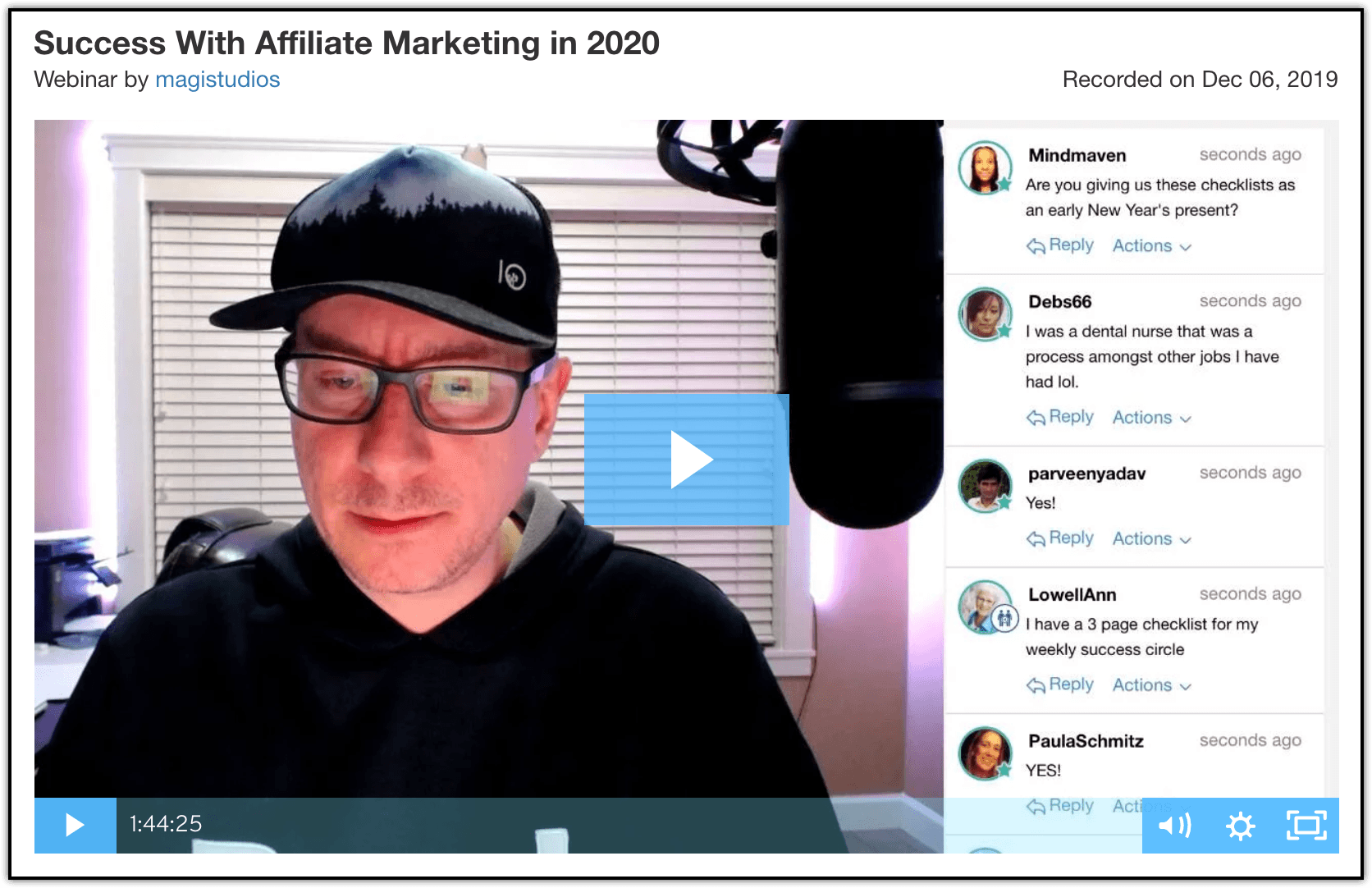 Success With Affiliate Marketing in 2020
This is pretty much an introductory webinar for the massive number of new members that join around this time of year. Lots of them, plus a lot of long-time members, have just committed to a full year of Wealthy Affiliate membership via the Black Friday discount, so everyone is roaring and ready to start 2020 with a bang.
This webinar covers the bottom basics of what type of mindset you need to be successful online, to creating a flow chart of how to get from your goal, to the end result. The example Jay (the host) uses is how to write a blog post to get an affiliate sale.
This webinar was the usual 60 minutes, but also included a full 45 minute Q&A at the end!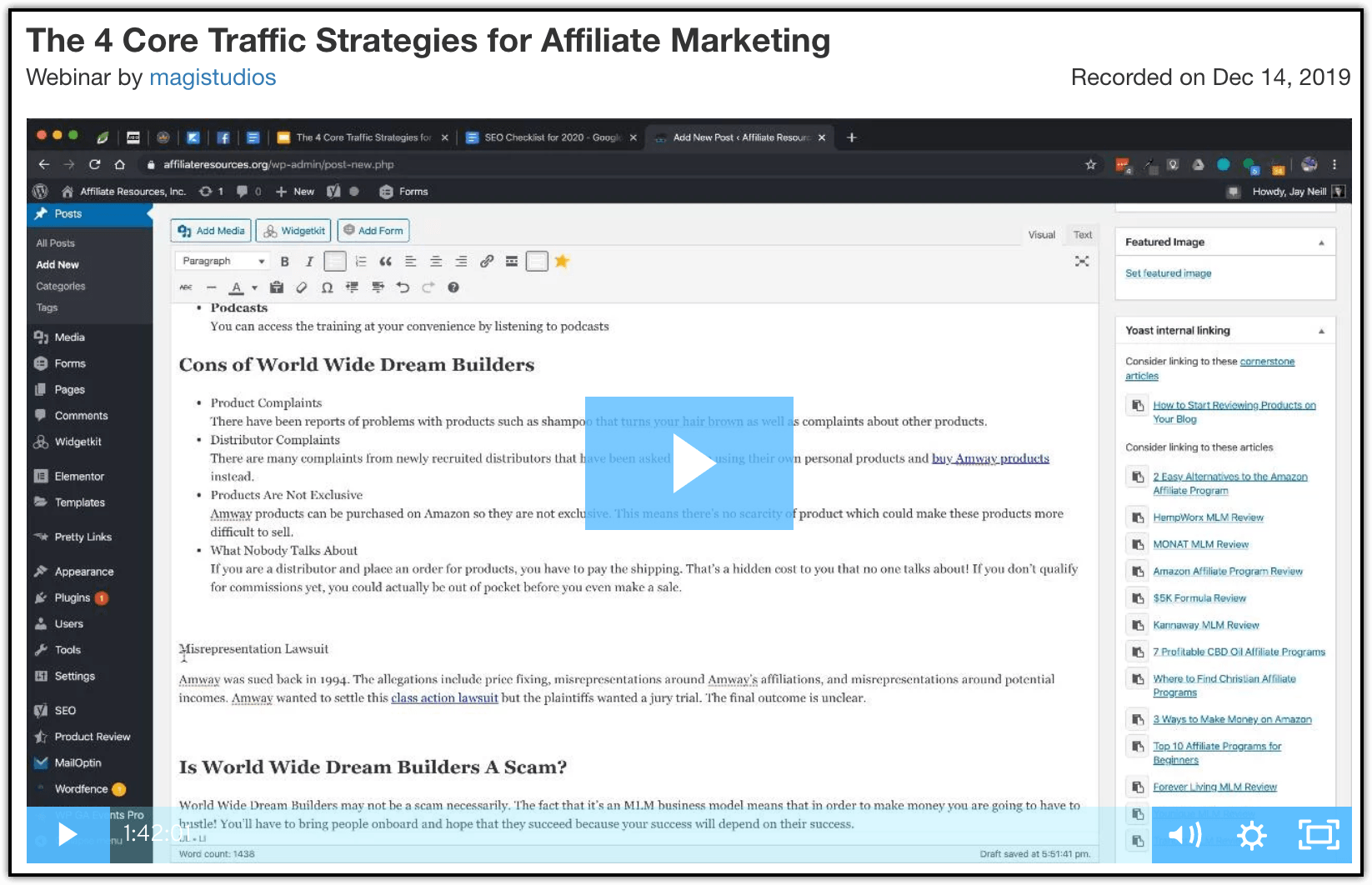 The 4 Core Traffic Strategies for Affiliate Marketing
Here, Jay covers four main strategies for driving traffic to your website:
organic search (search engines, SEO)
social media
Google Ads (PPC)
Social Media Ads (Facebook, Instagram)
You'll get a quick look at SEO, but this has been covered numerous times in detail (full webinars) in 2019, and not much has changed since then. For social media, he covers how you avoid just spamming your stuff all over the place and actually getting engagement, which is what we're after. "Link Juice" from social media posts only goes so far, so to get any kind of ROI when posting on social media, engagement is the goal.
You also get a peek into Jay's Facebook ads account, and watch him build a Facebook ad live. This has also been covered in previous webinars, so if Facebook ads is what you're after, you can watch the replay of that as a Premium member as well.
Normally webinars don't last this long, but this is the second one this month with an extensive Q&A at the end.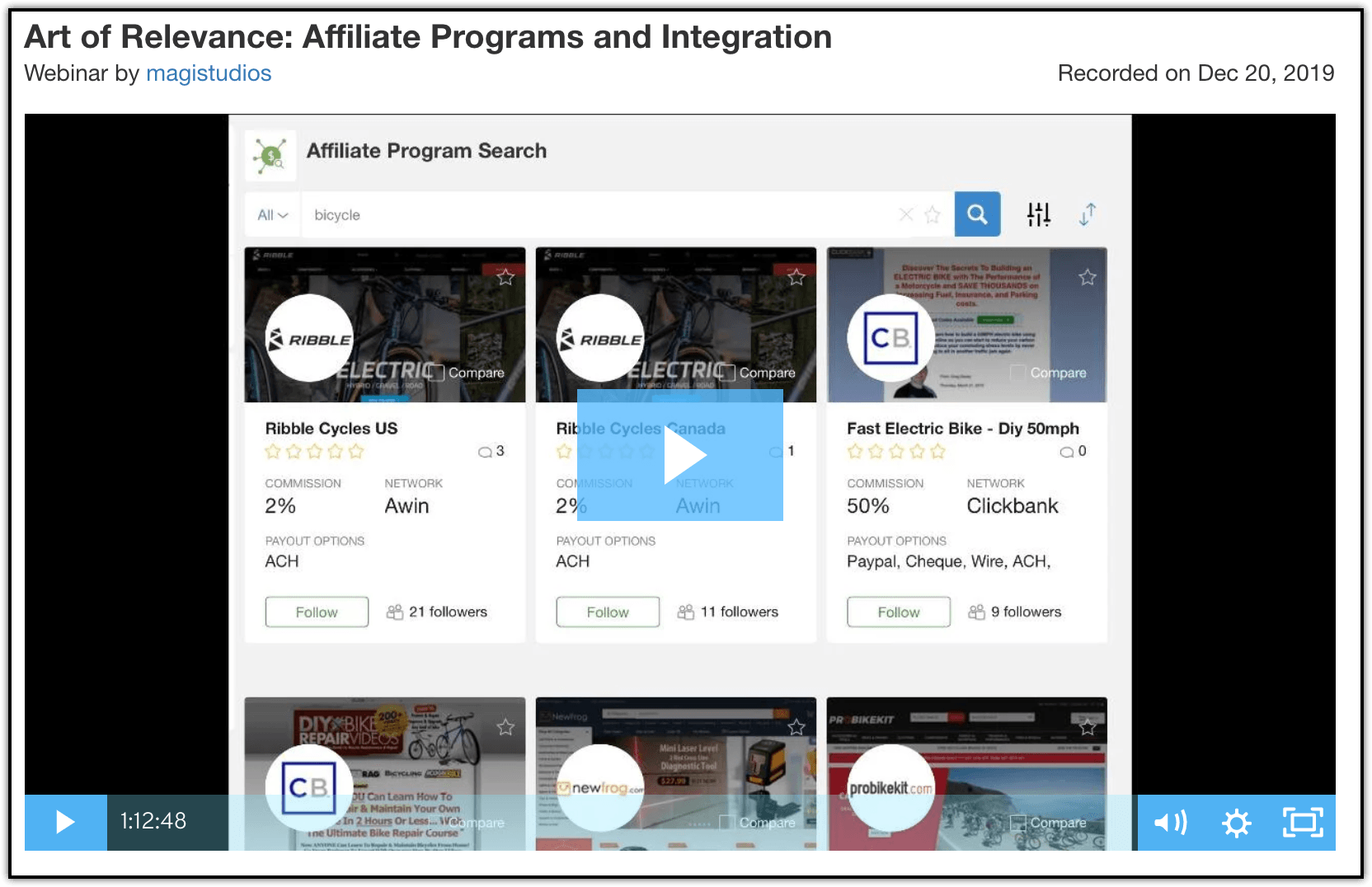 Art of Relevance: Affiliate Programs and Integration
December 20th's webinar is an introduction to the affiliate program platform within Wealthy Affiliate. The newest addition to the community, it allows you to research, rate, and communicate with thousands of affiliate programs.
Starting at a high level, "how affiliate marketing works", and working his way to finding, then signing up to an affiliate program, you get to climb inside the mind of a professional affiliate marketer as he considers which affiliate programs he might join.
Learn about digital vs physical affiliate products, high ticket vs low ticket items, and how.to.get.paid!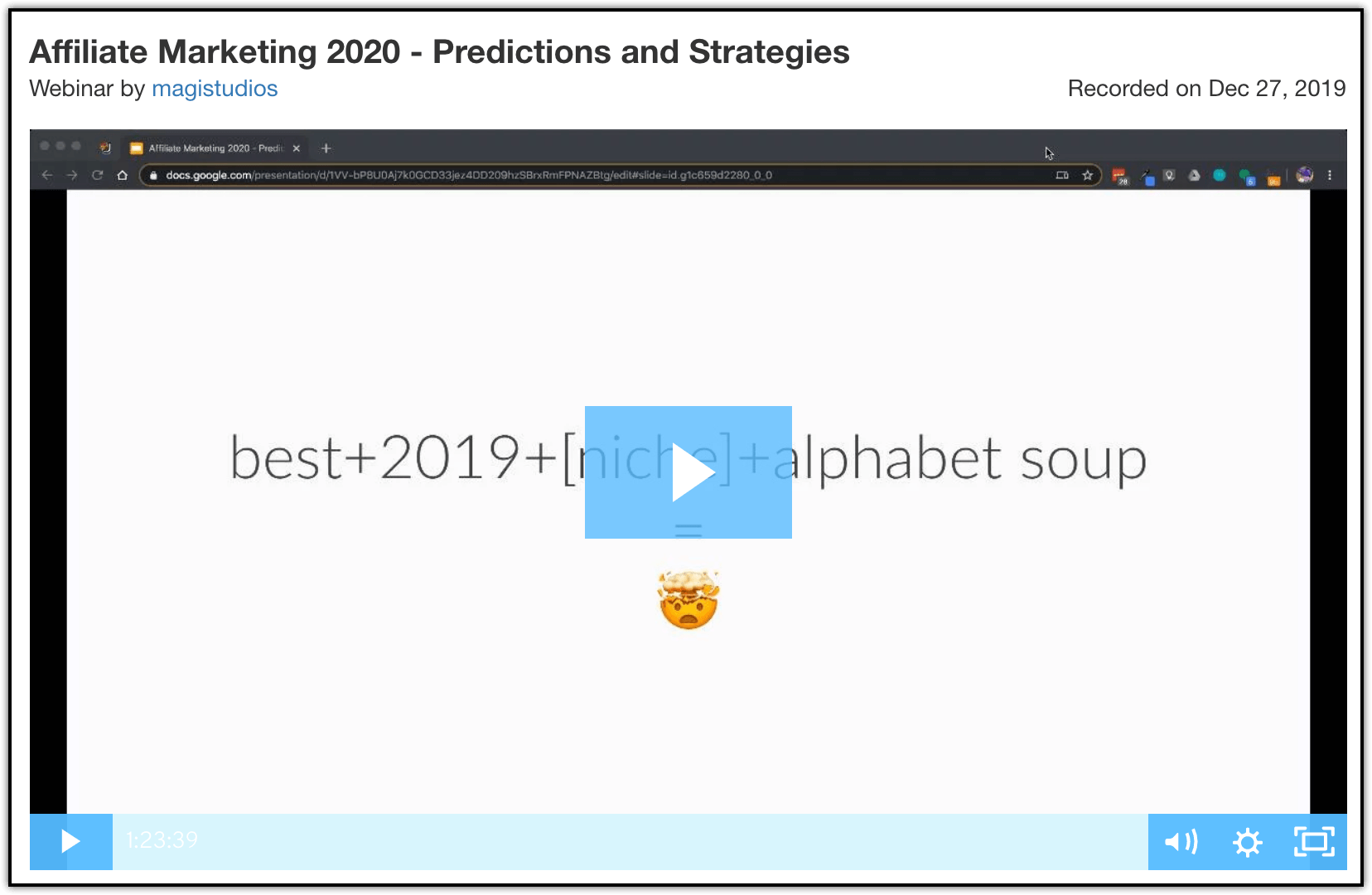 Affiliate Marketing 2020 – Predictions and Strategies
Affiliate marketing isn't going anywhere soon. In fact, it's primed to grow year after year as more people get access to the internet, and the younger generations get their first credit cards and disposable income. The affiliate model is evergreen!
Of course, Jay makes some fun predictions (like the demise of TikTok), but also shares some interesting ideas about how to stay on top of trends in your niche. His recommendation might surprise you!
Plus, see how to use Jaaxy to leverage 2019 data now that we've got a full year of keyword searches to analyze, and leverage that information for 2020 keyword ideas.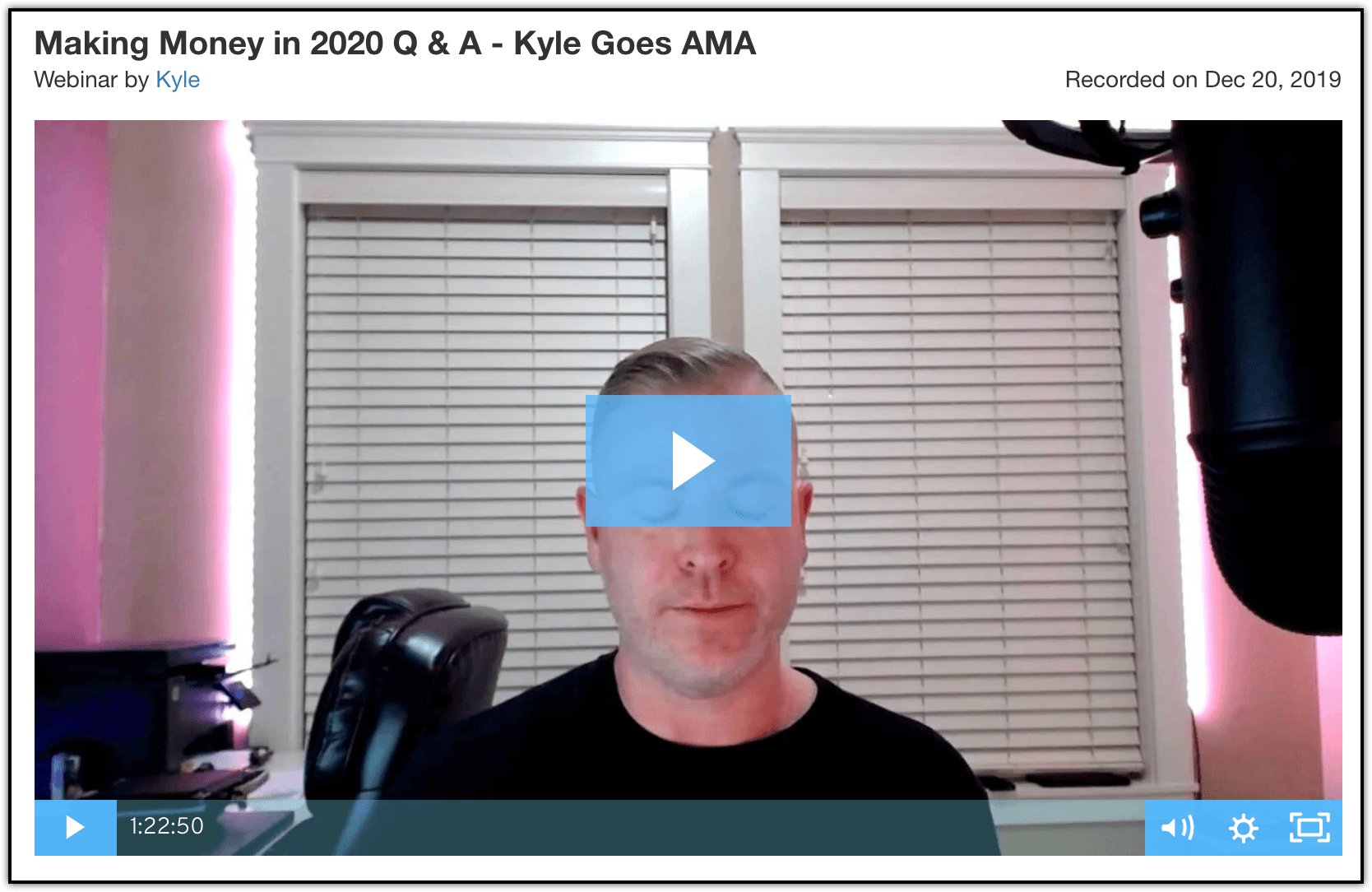 Making Money in 2020 Q & A – Kyle Goes AMA
Once or twice a year, Kyle (Co-Owner) jumps on a webinar! This month Kyle is doing an "Ask Me Anything" for Wealthy Affiliate members. Though the goal was 80, he didn't get even close to that over the course of the hour, but his answers to questions were thorough and engaging. Like any AMA, the questions asked were all over the place, but that's why makes them fun!
Topics varied from mindset questions, like "How to keep believing in your dream even when you aren't seeing results?", to specific things like "How many affiliate links per post is OK to use?".
Personally, I thought his take on e-commerce and the risks involved was really eye opening!
Top Blog Posts
Though Kyle didn't have enough time to get through his intended 80 questions on the live AMA, you can see the full spectrum of questions in the written version. In the AMA thread, you'll see all the questions WA members have, and Kyle responds to the vast majority of them. Honestly, I don't know how he finds the time!
Plus, you get a lot of responses from other WA members chiming in, and you can see the real community of Wealthy Affiliate at work.
One of the best way to make progress fast when you are starting out is to learn from people who came before you. Read about their mistakes, and avoid them. For example, I started out building multiple websites at once. Then I obsessed over having sliders on my blog. Then I spun content and bought links to my websites. All mistakes. There. I saved you a year of time.
Well, here's another blog post that can save you a year!
Speaking of saving time, how about saving money? The next blog post highlights just how expensive websites are to buy pre-made, but more importantly, you can see another value proposition for learning how to build WordPress affiliate websites. Even if you can't figure out how to actually make money from your websites (highly unlikely!), you can still build and flip sites to people who want to try as well.
The website shown in the example was being sold on Flippa, a popular online broker for buying and selling websites. Building WordPress websites, web design, and writing SEO content are all valuable skills you can learn to make a living online.
So you get that affiliate marketing works, but you aren't sure what your particular vision will look like? The best way to start is to emulate (not copy) the top sites in your niche. Dylan took the time to find a couple websites he thinks are excellent examples of affiliate sites.
The good news is that none of them are MMO (make money online) sites. They cover topics like car audio, shoes, and sleeping. ANY niche can make money, so pick something you're interested in.
Even if you don't plan on building a website about those topics, you can still check out how they organize their content, add their affiliate links, and write their content. Learn from the pros!
Lastly, so you think affiliate marketing used to be "easier" because there was less competition? Nope. As a matter of fact, affiliate marketing was much harder back in 2002. Here are five HUGE differences between then an now, pointing to the fact that earning money with affiliate marketing is easier than ever. One great example is simply traffic size.
How many people were online in 2002 vs 2020? Way less! More people online means more people shopping, and that means there's more money going around. That's a great pool of buyers for you to earn commissions from. You think things are competitive now? Think about trying to fight over just a tiny group of online shoppers from twenty years ago!
Top Training
Dylan (same guy from above), also took the time to create an entire mini-course on how to make money, using his own tips and techniques. While I don't recommend this as a replacement for the official Wealthy Affiliate training, it's still great to get insight into the techniques used by the pros. Dylan is a very successful online marketer, and a fantastic person to follow inside the community.
Learn how he picks a niche, researches keywords, finds products to review, and monetizes his websites on multiple levels.
On a much smaller scale, the next training simply shows you how to create a button in WordPress without using any code. Though pretty much everyone hated the new Gutenberg editor for WordPress when it first came out, it's growing on people (including myself). One of the advantages of using this new editor is that you have a "button block" you can use to insert buttons.
It requires you use the Gutenberg editor though, so if you're still on classic, you may want to consider learning to code a button for now, or installing a button-creator plugin. Of course, Gutenberg is the new standard, so this could be a good incentive to jump in. I use Gutenberg all the time now, and you get used to it.
My Content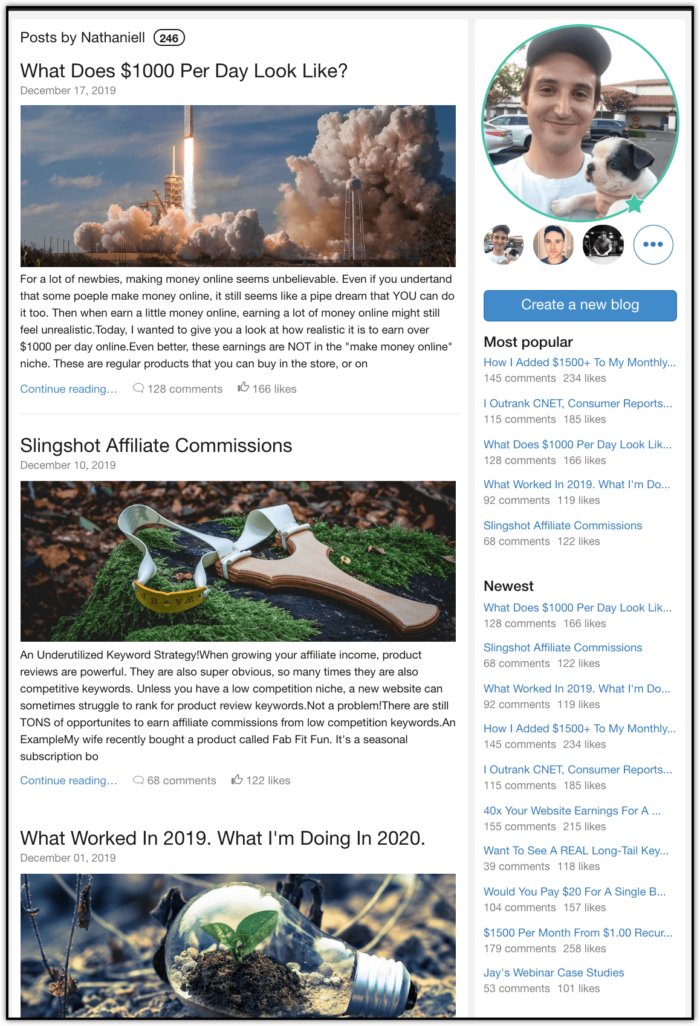 In December, of course I had to share a success story of my own to give people an idea of what insane kind of money you can earn in affiliate marketing. In previous years I've talked about Black Friday earnings, but this year, I wanted to explain how easy it is to earn $1000 per day. Of course, by "easy", I don't mean that it doesn't require a lot of work!
I do mean however, that it's within everyone's reach.
The site I talk about is not in the "make money online" niche, and doesn't sell any kind of crazy high ticket products. It's just normal, everyday products. I share how many sales I made, how much each commission was worth, and how that adds up to a thousand dollars in a single day.
Thought motivational content is fun, I also like to publish educational content when I have something interesting to say. In my post about "slingshot" affiliate commissions, I explain a concept about keywords I think is not clear to a lot of new affiliate marketers.
Most new affiliates go directly for keywords like "product x review", or "where to buy x product", or "product x vs product y". Those keywords are fine, but there are thousands more out there which can still promote your product, but are indirectly related.
For example, the query, a niche website about art could do a post titled, "what to do when I'm bored at night", then recommend an online drawing course as one potential thing to do to cure your boredom. A blog post titled, "How To Lose Weight in 2020" could recommend a yoga retreat.
So you see how the blog post topic doesn't have to be a precise keyword related to your product you want to sell?
Final Thoughts
December is fun month. I get to count the gobs of money from holiday sales as they roll in, and I get to be "lazy" and start planning out 2020 instead of doing actual work.
This year I'll be starting a brand new website, plus revamping my homebrewing website so that it actually starts to bring in income instead of being a test website. Plus I've got One More Cup of Coffee, and a couple other ongoing sites that will still need work to GROW. That's right. Growth is on the table for 2020, not just maintenance.
If you start getting complacent, your business will suffer! At least that's been my experience.
Anyway, 2020 is already here, and so far, I'm maintaining momentum. Hopefully that keeps going through February. Wish me luck, and happy new year!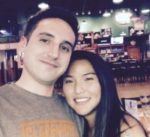 Nathaniell
What's up ladies and dudes! Great to finally meet you, and I hope you enjoyed this post. My name is Nathaniell and I'm the owner of One More Cup of Coffee. I started my first online business in 2010 promoting computer software and now I help newbies start their own businesses. Sign up for my #1 recommended training course and learn how to start your business for FREE!