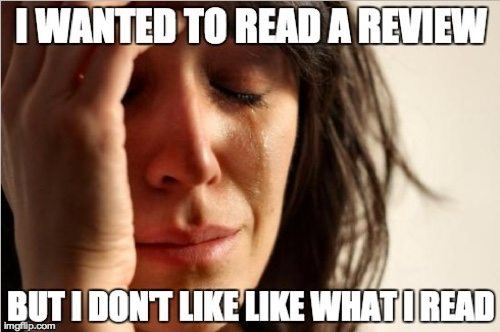 From time to time I receive a complaint about my reviews, so I figured I'd save myself the typing minutes and just address the most common ones in a post on my blog. Most of the complaints are from other marketers that are angry I gave the product they promote a negative review, although occasionally product owners will stop by to comment.
Whoever you are, feel free to continue the discussion in the comment section at the end of this post. Also, I usually try to stay pretty respectful in my writing, but I allowed myself to get a bit sassy in this post. Gimme a break.
Top 4 Complaints About Me & My Website
Complaint #1: You Steal Traffic
This is probably the most ridiculous of the comments, and mostly comes from people that don't have a lot of experience in online marketing. No one "owns" traffic or keywords, so how can I steal it?
If someone creates a product, there will be positive and negative reviews of it. Positive reviews have just as much of a right to the first page of Google as negative reviews.
Complaint #2: You Advertise A Competing Product
Yes, I advertise a product in a similar space, but I wouldn't really say it's "competing" in most cases. Let's write that off to semantics.
What I want to address is that most websites are advertising competition products in one form or another! If I didn't put any links to Wealthy Affiliate and just filled my website with Google Adsense ads, there would also be competing products on my website. Other marketers would be paying to place ads for who-knows-what on my website.
In fact, I've actually seen it where an MLM-scam review site had ads on the website promoting the scam he was exposing! Ads are decided by algorithms, not people, so it's not out of the ordinary that something like that would happen.
If I had Adsense on my blog would you still have a problem with it? So now you are saying that I'm not allowed to place affiliate links on my blog and not allowed to use contextual ads. I'm sure you wouldn't approve of me building a list from my review traffic either. Perhaps in an ideal world all review website owners would not monetize their websites in any way – is that what you mean?
Complaint #3: You Write Fake Reviews
This is just not true. The vast majority of products that I review I actually pay money for and spend a considerable amount of time (several hours) reviewing, including screenshots and video to support my opinions.
This gives gives the consumer two important insights.
1) What's inside the product
2) An outside opinion on the value of the product (from someone that actually makes money online)
Too many product creators these days hide their "mystery" products behind pay walls.
Buy my super secret fast traffic method that's never been seen before to skyrocket your earnings in the next 5 days. No work involved, for complete newbies, and 100% on autopilot!
If product creators would just be more honest in their advertising, I probably wouldn't be so critical.
Some products I do not buy like binary options software, link posting scams, or hosting scams. These types of products I have seen over and over again. I'm not going to pay $250 for a piece of software that's so obviously fake, or $300+ dollars for 2 years of hosting when I know that on the other side it a crappy cookie-cutter website designed for me to sell the product I just bought.
By the way, for all the folks that have a problem with my HONEST negative reviews, you don't seem to be complaining about all the FAKE reviews from launch jackers out there! Why don't you go on some of those blogs and complain that those guys are using fake reviews to make sales?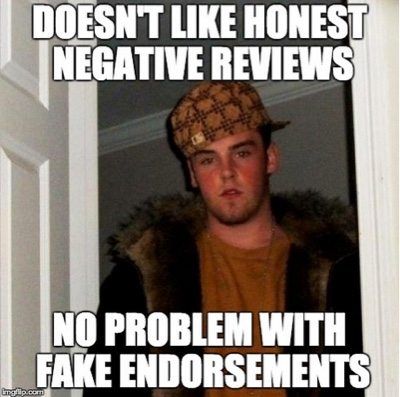 Here is a comment I received the other day. I guess I just can't win. If i write positive reviews, people say that I write fake positive reviews to make money. If I write negative reviews, people say I write negative reviews to make money. This is why I have to just put my opinion out there, and not care what people think.

Complaint #4: You Are Wrong
The internet is full of opinions. What I write on my website is my opinion. People are able to read the information on my site, compare it to other reviews they read, and decide for themselves which they think is correct.
If they don't know, they can still buy the product.
I'm perfectly happy to discuss in the comment section – I guess that's a one of the responsibilities of a website owner and review writer. However, if you think I'm wrong please provide some kind of defense of this opinion other than one of the above 3 complaints.
4 Main Issues I Have With Internet Marketing Products Today
I'm going to let you in on a few secrets here. If you read my reviews, you may have already noticed a few recurring themes. Here are some of the main complaints I have about internet marketing products that I review.
#1 Misleading Advertising
Right off the bat, we run into trouble. People are so focused on CTR, conversion rates, and ROI that they forget that real people are purchasing these products and expect to get what is advertised.
I read ridiculous slogans every day like "earn money on autopilot" or buy this "done for you system for just $5". Come on guys, you know this is bullshit. Anyone who actually makes money online knows that it isn't easy, so why are you trying to convince the buyer that it is?
Creators are busy thinking about the launch stats and enticing affiliates instead of thinking about customer satisfaction.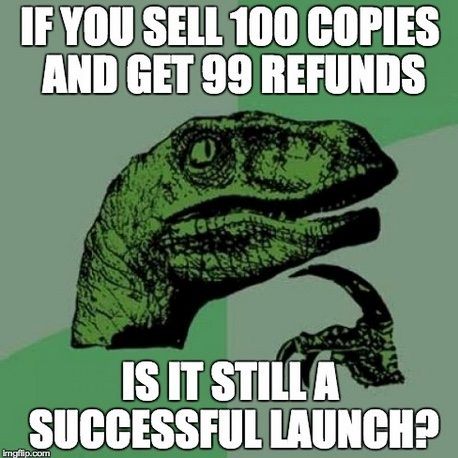 #2 Upsells
There is a ridiculous argument going around that upsells are a part of life and we run into them all day. The most common example is that when you go to McDonald's and they ask if you want to supersize or if you want fries, that this is analogous to what the internet marketing community is doing with product launches.
It's not the same thing.
When I buy a burger at McDonalds, it costs me $2 or whatever. Super Sizing is a SMALLER cost to add more of what I ALREADY BOUGHT (and know I like).
A similar thing happens with the fries. They compliment what I just bought, and are a smaller cost than what I paid.
But anyone who has purchased an MMO product for $7 has been through the "trip wire" sequence. Buy something for $7, but in the back end funnel, you get sold something for $27, $47, $97, and $297.
Imagine if you went to McDonalds to buy a burger, then the rep behind the counter asked if you also wanted to purchase a $50 steak? That would be insane!
Now imagine that they said it in a real enticing manner, and had a 3 minute sales pitch prepared (that you had to listen to the whole thing because there was no fast-forward button), and when they were finished, they made you sign a contract that said, "No thanks. I don't want a steak. I'm not really that hungry nor do I enjoy really good food, and I understand that I'll never get a chance to buy this steak ever again."
Pure insanity. (for those that don't understand the analogy, think of the "no thanks" links you have to click on upsell pages).
How about this: Why not allow your customers to try the product you just sold them, then give them a chance to make an informed decision whether or not buy whatever add-ons you recommend.
#3 Lack of Support
There are a lot of newbies trying to start their own internet business. There are a lot of people out there that have been failing for years. I think the #1 issues that these people face is a lack of support with the products they buy.
A lot of the stuff I review on my site works as a concept. But implementing a concept is a completely different thing altogether.
Most of the products out there are one time fees, read it and figure it out by yourself. Sometimes owners will provide minimal email support, or outsource their support to Zendesk or some other companies full of guys that DO NOT know what it's like to run an online business.
You'll notice that 50% of my top recommended products are COMMUNITIES, and the continual support is my top reason for recommending them.
Exceptional entrepreneurs can figure stuff out for themselves and be successful in whatever type of business they start. However, the average person starting an online business is going to have a lot of question, and need a lot of advice. Without that support, most people will fail with anything they buy.
Without the support I received along the way, I would have failed too.
#4 General Shadiness
A lot of guys are just lazy guys looking to make a buck. They record a quick couple of videos and decide to charge $9 on the Warrior Forum for it. Or the take 1 concept, then re-launch it 3 times under different product names.
Many of these scumbag internet marketers are subscribers to the philosophy that it doesn't matter what you sell, as long as you have a good narrative to sell it.
These are the people who promote a 6 figure system on their sales page then deliver a 30 page PDF how to start a niche website using WordPress.
These are the guys that talk about an ultimate traffic loophole to deliver unlimited targeted traffic nonstop forever to your website, then list Facebook FanPages, Pinterest, and YouTube as their main sources.
Yeah, by some stretch of the imagination, I guess YouTube is an unlimited traffic source. But your advertising is misleading, and your product is low quality.
If you create something like that, someone's going to complain about it. Namely, me.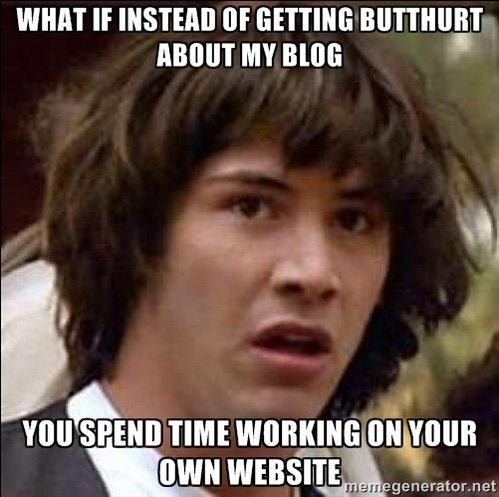 Product Owners
If you are a product owner upset about my review, why not actually look at the points I bring up and address them in the comments. If you prove me wrong or bring up good counterpoints, I WILL publish them.  If I'm wrong, I'll change the review. You, as a product owner will look a lot better that way, as opposed to trashing my review as "fake" or "stealing traffic".
One More Note
Regardless of whether you're mad 'cuz I punked the product you're plugging, or an owner steaming that I had a real opinion on what I paid for, I think if this website was in a different niche you wouldn't be complaining so much.
The MMO industry is rife with scams created by complacent internet marketing "gurus" that worship their product launch stats and forget that there's a real consumer behind all those dollars they're earning.
What do you think? Let me know in the comments.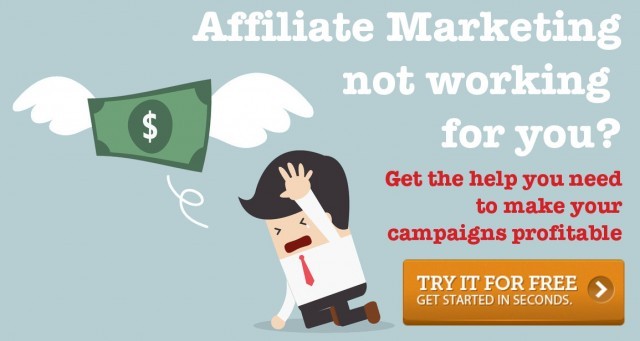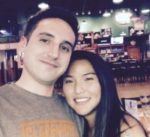 Nathaniell
What's up ladies and dudes! Great to finally meet you, and I hope you enjoyed this post. My name is Nathaniell and I'm the owner of One More Cup of Coffee. I started my first online business in 2010 promoting computer software and now I help newbies start their own businesses. Sign up for my #1 recommended training course and learn how to start your business for FREE!
Reader Interactions