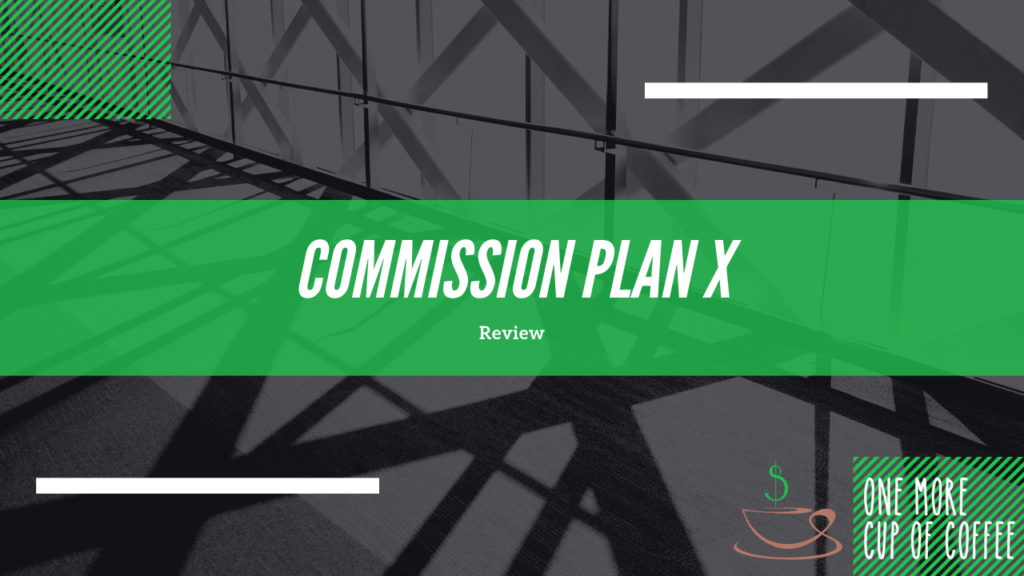 Commission Plan X sets expectations high with a big, bold headline that says:
This "Weird" Commission Plan Made An EASY $1,500,000…
Wow. OK. I'm interested. I love doing weird stuff, and I also love money, so this product sounds perfect for me!
Well, if you weren't quite ready to believe "Dylan Gardener" just yet, then you're really gonna dig my review of Commission Plan X because I take you inside the course and look at exactly what you'll be learning as a paying member. Check out the details here, then decide for yourself if the product is for you. Instead of spending $17 then trying to get a refund, I've done the research for you!
Still, even though I do see some potential to snag a few sales and get a small payout here or there, I just don't see this as a long term way to make money online. You can read the deets below, but Commission Plan X is pretty much just a gimmick, and not a real business plan.
For anyone who's serious about earning money online, and has the time (plus focus) to build a serious business with 10, 20, even 30 years of consistent income coming in, I only recommend this. If you're going to be spending time educating yourself, then you might as well learn the stuff that's gonna last.
Commission Plan X Review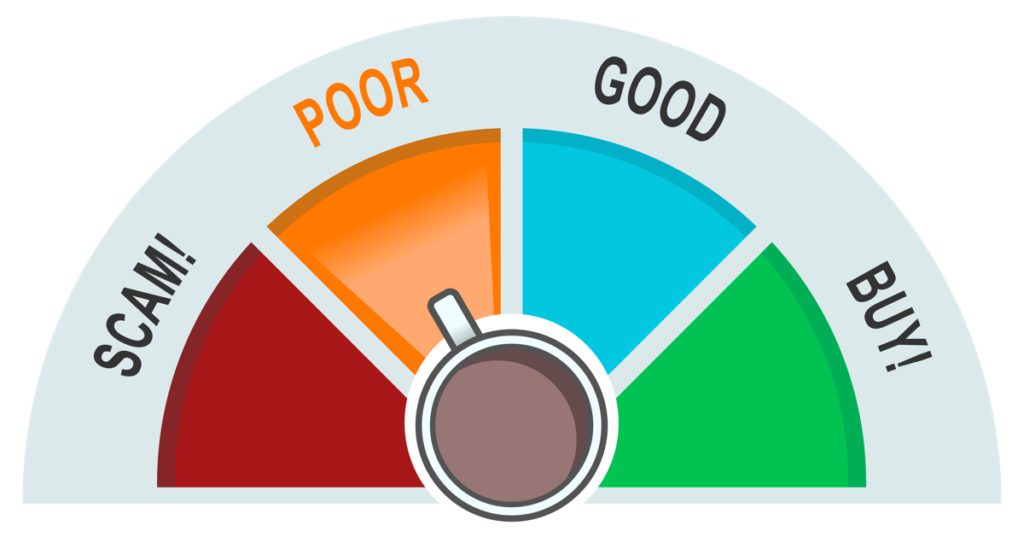 Here's my receipt. Proof of purchase!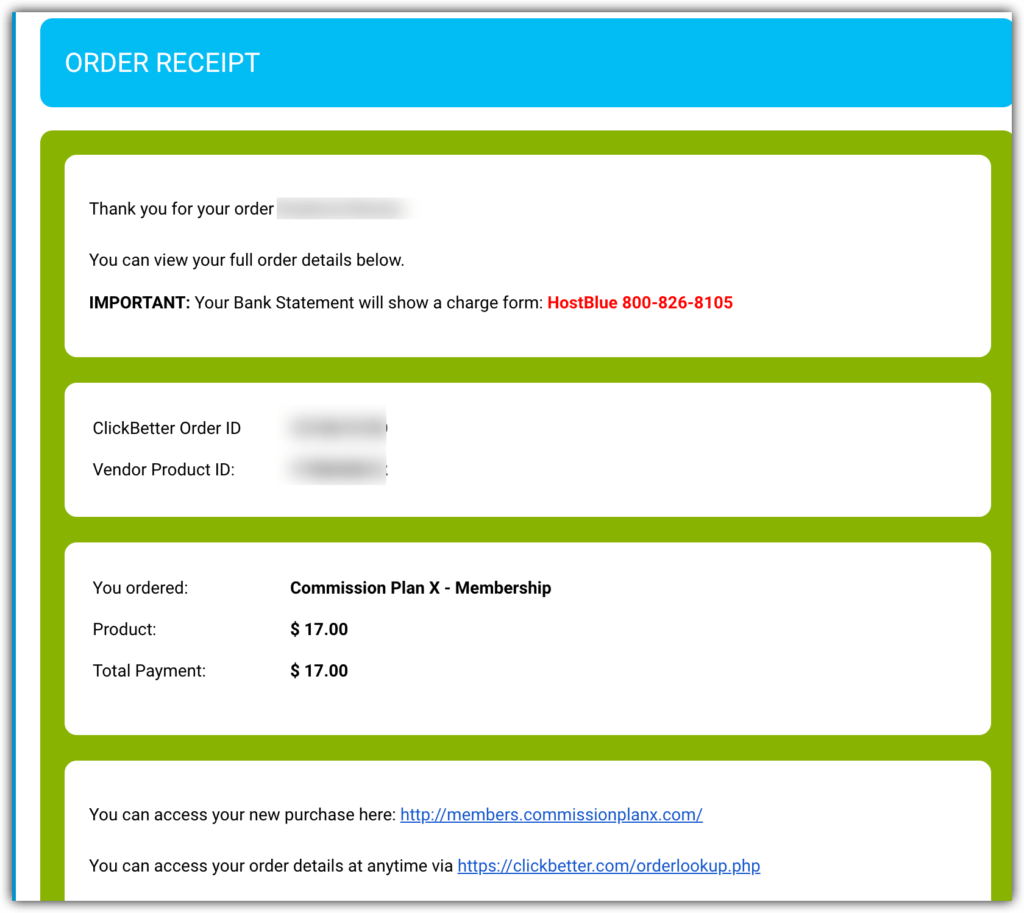 Just FYI for the future, if you ever see a product hosted on ClickBetter, you can be confident that it's not worth your money. Their reputation is not very good in terms of what quality of products are sold on their network.
Inside The Members Area
Before we get into the members area, I just want to say that the advertising for Commission Plan X is completely… (excuse my French) … horse shit. Here's a couple of my favorite lines from the sales page.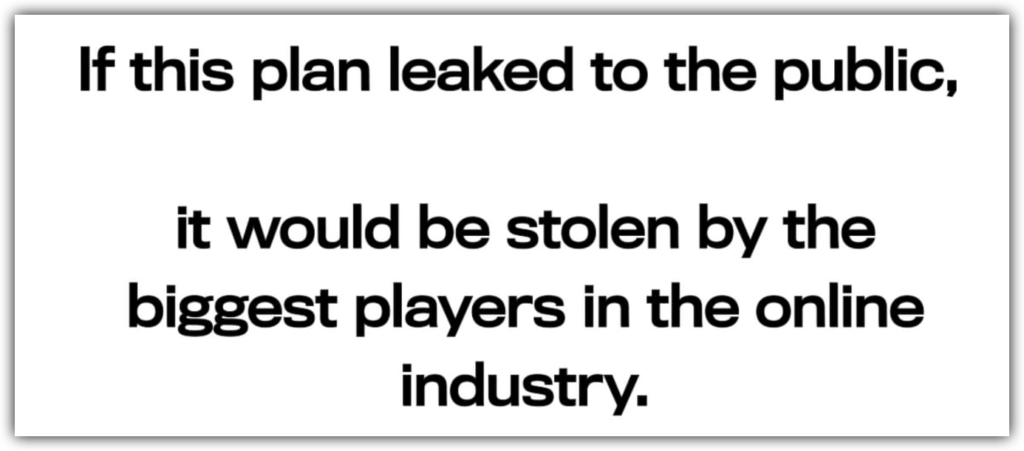 When you look at what exactly the training teaches below, you'll understand what I mean. This is NOT a secret, and the biggest "players" in the industry are absolutely NOT going to want to steal this method. This is a janky way to make a couple dollars by spamming affiliate links on social media sites. You aren't going to make a million dollars doing this.
In my opinion, this type of advertising goes beyond "creative", and is just plain deceptive. This product certainly was not limited to just 45 "partners". Ha! Yeah right.
Deceptive advertising is pretty common in this industry, so let's just move past that and see if Commission Plan X is a straight up scam or what.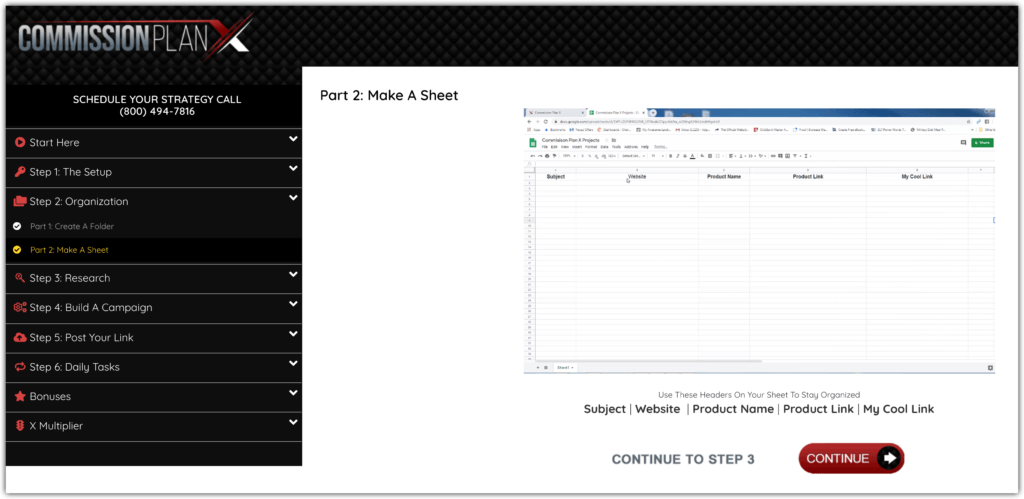 My Comments About Commission Plan X Training
The training inside Commission Plan X was simple, straightforward, and easy to follow. I was able to get through it in less than an hour, and be set up to earn some commissions!
Unfortunately, I think a lot of folks will be disappointed to know that you'll have to spend more money in order to make this system work. To do the training, you need to sign up for a program called Cool Links. Cool Links will be handling the bulk of the work of what you'll be doing to earn money.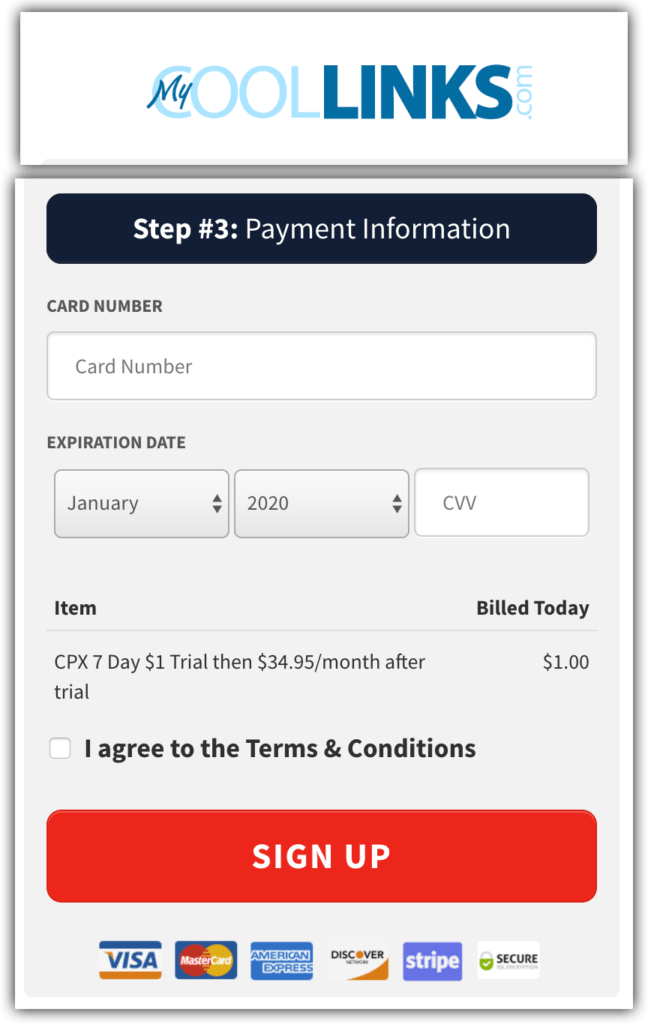 They are so cool, in fact, that they figured out how to allow me to spend money and buy their product while not even having an active home page where I could browse their product. Actually, they don't even rank in Google for their brand name either!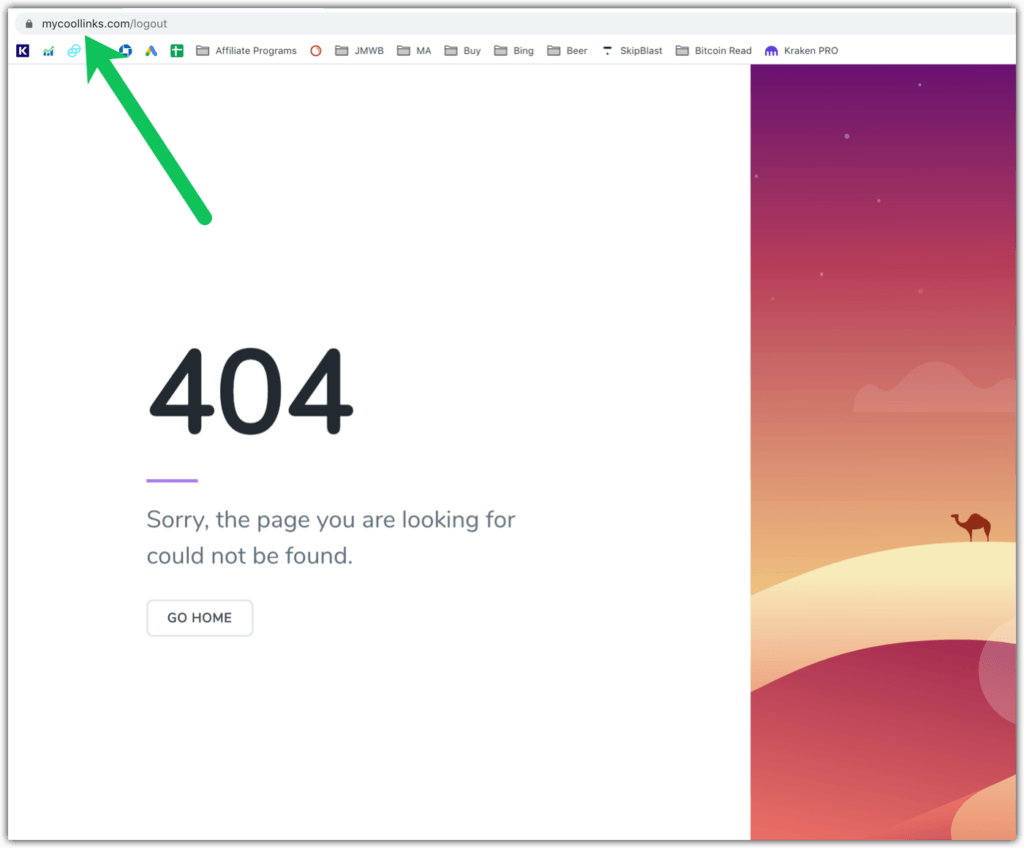 So I decided to not join up to Cool Links, and instead went through the rest of the training. Here's the breakdown of what you'll learn and do
Step 1: Cool Links & Clickbank
Step 2: Set Up & Organize
Step 3: Niche Research & Affiliate Links
Step 4: Build A Campaign
Step 5: Facebook Posts & Website Comments
Step 6: Daily tasks
So in a nutshell, you'll find a product on Clickbank along with a relevant article. You'll combine the article and your Clickbank affiliate link via Cool Links. When someone clicks on your Cool Link, they get to read the article, but hovering on top is the relevant offer you chose.
When someone clicks the offer and buys a product, you earn a commission!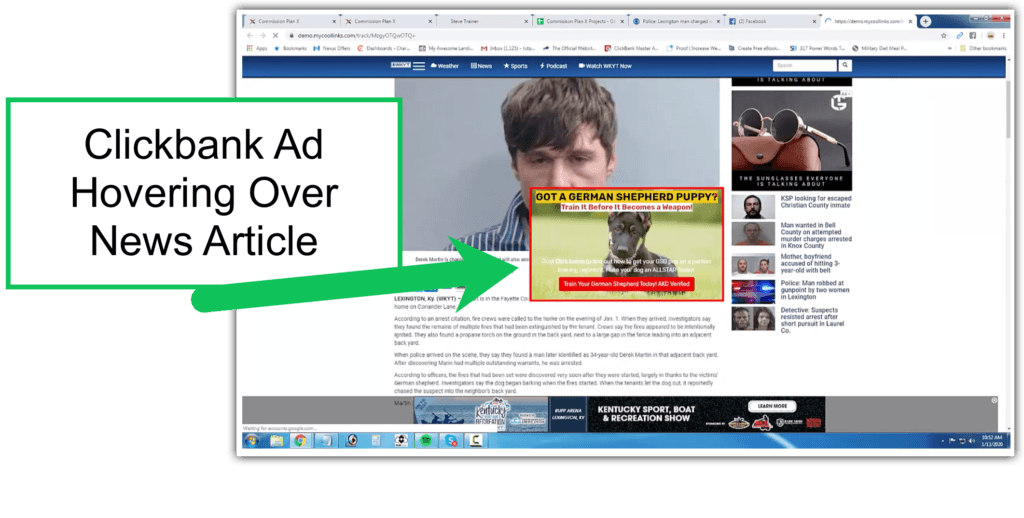 This is pretty clever IMO because it allows for a lot of variation and customization. In the example, he finds a Clickbank product related to training German Shepherds, and puts in on top an article about how a German Shepherd saved its owners. It's an article which could potentially go viral, and a relevant offer that could actually get some clicks!
So why did I rate this product so low?
It's still HIGHLY unlikely that you'll be able to make consistent money with this, and considering that you're paying $35/month for Cool Links, you've got to make a sale or two just to break even.
The thing is, when you paste a link on Facebook, people aren't looking to buy. They are browsing their friends information, or reading the news. They are not looking to buy stuff on Amazon.
On top of that, while the product is "relevant" (related to German Shepherds), it's not exactly that relevant. My wife loves to look at pictures of dogs. It doesn't mean she has one, or wants to train one. She's going to read the article, but not buy the product.
While I do see some potential for earning some sales, you're just not going to "make an absolute killing" like Dylan says.
Another issue I see with the strategy with Commission Plan X is that I just don't understand how he expects you to make consistent income from this strategy. Facebook feeds cycle through pretty fast. Not that many will see your link. Even fewer will click. Almost none will buy. Conversion rates are going to be super low, and you're going to have to post frequently to get any kind of clicks.
Considering you have to limit your posting to prevent getting caught in spam filters (social media sites hate spammers!), I don't think you'll be able to post frequently enough to actually get consistent sales.
Is Commission Plan X A Scam?
No, Commission Plan X is not a scam. In fact, it's pretty cheap for what you get. It's a unique little trick that might earn you a couple bucks. I personally wouldn't waste my time on it, but it might be a good fit for some folks.
What About Support & Help?
Since the system is so easy to understand, I don't think you'll really need much support. However, I sent an email just to test it out to see what happens. The support team looks outsourced, so I predict they won't have much insight into the system. I sent them a question about the training to see how they respond, and I'll post the response here!

…four days later, the response I received was that they were going to "get back to me". Obviously, the help desk doesn't know what's going on. Support sucks!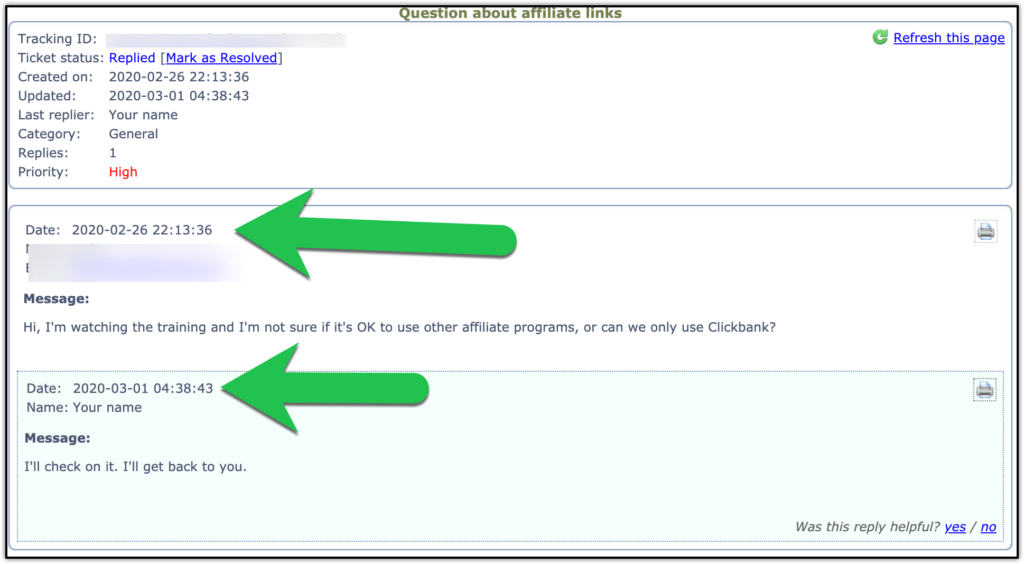 Pros & Cons
Pros
easy to understand and start
requires very little skills to take action
has some potential to make some sales
Cons
requires a LOT more work than is implied
unlikely to earn consistent income
extra fees required for Cool Link
Clickbank is well-known for low-quality offers

Should you buy Commission Plan X?
Personally, I can't recommend that you buy Commission Plan X. It's cheap. It works (probably). However, the amount of money you can make is not anything like is promised in the sales video. There's just no way, in my mind, how you could make life changing money doing this.
Hear me out. I run several professional blogs with tens of thousands of visitors per day. I write articles, do in-depth product reviews, and communicate directly with my audience. Even then, earning commissions can be tough. Do you really think you're going to be able to trick people into clicking a news story about a dog and having them buy a dog training product in the meantime? It's pretty unlikely.
While I do see the potential for some clicks and sales, that's not the kind of money I'm interested in, and it's not the kind of earnings I want for YOU.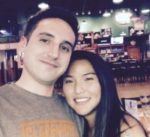 Nathaniell
What's up ladies and dudes! Great to finally meet you, and I hope you enjoyed this post. My name is Nathaniell and I'm the owner of One More Cup of Coffee. I started my first online business in 2010 promoting computer software and now I help newbies start their own businesses. Sign up for my #1 recommended training course and learn how to start your business for FREE!