Cloudways is a medium-sized hosting company that, as the name suggests, caters to virtualized and cloud-based infrastructures. Although Cloudways markets its versatility, and is indeed a very flexible service, Cloudways really seems to shine brightest as an interface for the various cloud-based web platforms. And when it comes to the solid foundations of any good web host Cloudways doesn't disappoint: they are relatively affordable, have great reliability, and the internet has nothing but kind words for their 24/7 customer support team.
What Makes Cloudways Unique?
Cloudways sets itself apart from the pack by providing a ridiculously simple interface for integrating with a variety of cloud-based hosting solutions, Amazon Web Services, Google Cloud, and all of the other big ones are supported). Seriously, check out the gif below for an example of Cloudways' straightforward approach to managing a cloud-based site.
If you expect to need have fairly consistent amounts of traffic most of the time, this probably should probably not be very important to you. However, if your traffic wildly varies throughout the month or year, or if you are planning on aggressive growth for your site, Cloudways is about as good as the industry gets for accommodating the kinds of needs you are likely to have. The only major downside of Cloudways is that they are reselling hosting from other services and just adding their own tools and services on top of that. So if you use Cloudways to manage Amazon Web Services, and you aren't really using most of the special Cloudways tools, you have to wonder why you don't just buy from Amazon directly and save a little money.
Cloudways Online Reputation
There is a pretty broad consensus among online reviewers within the industry that Cloudways is great for meeting the niche it exists to serve but can sometimes be mediocre or even at times lacking in the majority of other factors, unfortunately including price. However, I feel obliged to contend that Cloudways at least appears to have improved significantly in it's pricing system, to where they offer pretty much everything a client is likely to want at a consistent rate that goes up with usage. That is to say, unlike in the past when they would charge a little extra for email, and a little extra for a particular server system, and so on until the price was actually rather unreasonable, Cloudways current pricing system could not be more straightforward:
That's all there is to it! This is great if you are looking for the type of dynamic, cloud-based hosting Cloudways specializes in. If you aren't looking for dynamic, cloud-based hosting, these prices probably won't beat what an old-school static webhost can offer, but they are great if you are looking for the type of service Cloudways is known for.
Types of Hosting Packages Offered
Another thing Cloudways does very, very right is offering a wide variety of server platforms, database systems, development environments, and cloud providers to choose from. Even if you are a fairly average user this is great, because no matter what software you need to run, you can be almost certain it will be supported by Cloudways.
As hinted in the pricing information above, they offer four basic pricing tiers, and they are each basically the same but with more resources. I can't help but sense that Cloudways only offers set tiers to conform to industry norms – really there's no reason they couldn't have pricing that just slides up and down at some set right. In fact, the providers they give you access to, such as Amazon Web Services, offer exactly that sort of pricing option.
Features and Tools Offered
Because Cloudways is at its core little more than a medium between you and a bunch of cloud hosting services, they are able to offer pretty much every hosting set up you could ever dream of, and then some. Just take a look at their list of supported popular web servers: "Apache, nginx, tomcat…" and so on and so on. They have all of the major (and several minor) server OSes (CentOS, RHEL, Ubuntu, Windows), database systems (MySQL, PostgreSQL, Google Drive), and web development environments (Ruby on Rails, Python / Django, Google's Go, Node and React and Angular, and of course good old fashioned PHP).
If you are pretty much exclusively interested in having an extremely customized environment, just getting a VPS from one of the larger hosting providers is still probably a better solution. But if you need a managed space on the cloud and also happen to want an odd or somewhat unorthodox setup, Cloudways very likely will be more than able to implement whatever specific technical stack you are in need of. The great thing about being able to seamlessly operate with such a wide variety of platforms from your Cloudways account is that you can get all of the best from the different services without having to manually manage all of those separate accounts. Cloudways' makes it feasible for a normal user to use cloud services with a degree of flexibility even most professional systems administrators would envy.
Customer and Technical Support
It should bode well that even a thorough Googling will return virtually no criticism of Cloudways' customer support. Due to the fact that they are not hosting as a first party, there may be instances where you will wish you could directly deal with Amazon or Google to get your problem solved, but most of the time it seems having Cloudways' staff available 24/7 to interpret your issues and handle them with the appropriate service providers probably saves a great deal more headache than it could potentially cause. Literally the very first review of Cloudways on hostingreviews.com says the following:
"I've used Cloudways for two years now and it's been fantastic. During the rare times I've had an issue, their support has been immediately available. Tonight was one of those times when I ran into a migration problem. Thankfully live-chat agent Muneeb was there to provide extensive support, he saved me hours of frustration as he fixed the issue within 30 minutes. Reliable support is invaluable."
The next several reviews are all similarly focused on Cloudways high quality, persistent support staff. I don't think I can sum it up much better than they already have. Honestly, the idea of having a dedicated, knowledgeable team to manage my various cloud services alone makes me envious of most Cloudways customers. Suffice it to say, virtually every online hosting reviewer is in eager agreement that Cloudways' support is top notch.
Who Would Be The Ideal Customer For Cloudways?
Someone who needs extreme flexibility. Although direct service providers can provide a technically similar (and in most cases actually identical) set up for your business, Cloudways goes above and beyond in providing a friendly means by which fairly non-technical clients can easily operate formerly intimidating services. Reading Cloudways' own customer testimonials page, one is left with the indelible impression that Cloudways is particularly fast. For example, client Ben Schwartz is quoted on Cloudways' website official review page as saying the following regarding his experience:
"Absolutely LOVE Cloudways!! Massive speed increase, great management system, and a good overall experience. Customer support has been top-notch for the few minor issues I've had (mostly just not knowing where to look due to the slight learning curve involved)."
– Elliot D. on Cloudways.com
It's telling that all of the official reviews on the Cloudways website boast about the service's speed, because almost no reviews anywhere else agree. Clearly Cloudways wants that to be a thing and it just isn't. And anyways, a "massive speed increase"…but by what means is that being achieved? As a reseller of other providers' hosting services, Cloudways can only be as fast or slower than the services they are reselling. And even if they do have incredible performance compared to a basic web host such as, say, HostGator, and published the benchmarks, woudln't that say more about the backend providers behind Cloudways? It doesn't seem very impressive for someone at Cloudways to say "We can provide you access to Google Cloud and it will be faster than accessing your server at HostGator or Godaddy!"; and it should go without saying that an Amazon Web Service user who decides to switch to Cloudways should not expect a bump in speed. Such a user may very well experience a decrease in some performance benchmarks.
The honest part of Cloudways marketing is their flexibility. This video is 100% marketing but when it comes to the versatility of Cloudways, it just about sums things up:
Final Verdict
Cloudways is a great provider if you need one thing and one thing only: a flexible middleman for managing cloud-based sites. For the very narrow task they are essentially built to perform, they do it better than anyone else in the industry and at a pretty reasonable price. However, if that narrow task does not precisely describe your situation, then the odds are that you would likely get a better deal and be more effectively served by one of the larger, conventional hosting platforms out there.
My all-time favorite host is Kinsta. They are pricey, but freakin' fast fast and the support is rock-solid. The STARTER plan is great for one website, but I recommend the BUSINESS 1 if you want to build multiple websites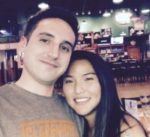 Nathaniell
What's up ladies and dudes! Great to finally meet you, and I hope you enjoyed this post. My name is Nathaniell and I'm the owner of One More Cup of Coffee. I started my first online business in 2010 promoting computer software and now I help newbies start their own businesses. Sign up for my #1 recommended training course and learn how to start your business for FREE!