Company Name: Brain Abundance
Costs: Free to join, $60/bottle
Rating:
45/100
What Is It
Brain Abundance is an MLM company that sells a product called Brain Fuel. It's supposed to help your memory, reduce stress, get better sleep, and promote positivity.
Short Review
The comp plan for Brain abundance is simple, and I think there's a market for the product. However, there are cheaper competitors on the market, and little training to help IBOs actually understand how to sell this stuff properly.
Perhaps more importantly, there's little evidence that Brain Fuel actually works and isn't just a placebo.
Product Breakdown
The actual product is pretty good at a first glance in my opinion. Sure, it may just be a blent of vitamins, but a lot of products we use are "just blends". Multivitamins that are so commonplace and supposed to have health benefits are also just blends of nutrition for our body.
Whose to say that there's no blend of nutrition that can help our brain function better?
Plus, people do all kinds of crazy stuff to get similar effects. Superfoods are very popular and claim similar results (with just as little hard evidence), and many people have their own superstitious routines that they claim helps sleep, reduces stress, etc.
My main issue with Brain Fuel is the price. I can buy a similar product (and did buy it) for $19.99 at Costco. It's actually $2 cheaper with free shipping on Amazon. I also bought something much more expensive (contains caffeine) called Brainergy X ($40/bottle). Yeah, I've been experimenting with brain boosters lately 🙂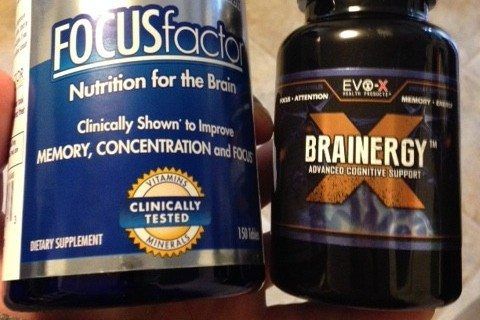 Brain fuel costs a whopping $80 a bottle! This is a major issue. No matter how "good" the results are supposed to be, anyone that does their research is going to have a hard time shelling out $80 when they can get a similar product (with just as dubious results) for less than $20. It's not even in the same orbit of price range.
My other issue with this product is that they are pushing their luck with the claims of health benefits. There seems to be no legitimate information proving that their product works. In fact, there's little evidence that ANY brain supplements work, even the ones that I've previously purchased.
I will try mine out for the suggested 6 weeks, but if I don't see obvious results, I will not buy another bottle. Can you expect the same from your customers? Making sensational health claims about supplements then not delivering results is a great way to make one sale, then never see the customer again.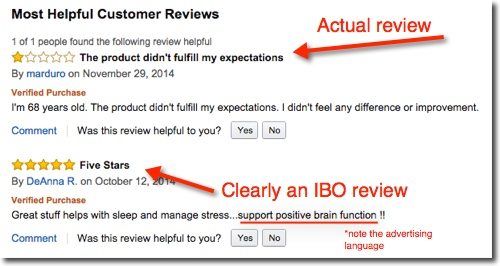 Opportunity Breakdown
It's pretty much free to join as an independent business operator (IBO). I have read conflicting information online, with some sources saying you need to purchase 1 bottle at $20, other saying that you need to purchase 1 bottle at $60 to join.
Either way, there are no recurring membership fees, no inventory purchase requirements, and there aren't even any fees to 'level up' and earn bonuses.
Most bonuses are based on retail sales instead of recruitment, which is a positive sign that this is a legitimate MLM.
However, the comp plan for Brain Abundance seems to be heavily weighted towards recruiting, with their first mention of payments on recruiting affiliates. ($5, $3, $2) Still, it's required that those affiliates make 50BV (business volume), although it doesn't define what BV is. You might think that it means $50 in sales, but that's rarely the case. Whatever it is, the bonuses are based on sales from the affiliates you recruit.
And we see a similar pattern for all bonuses; recruit affiliates, have them make sales volume.
Payment Numbers
We can safely ignore some of the higher up bonuses because most people won't achieve that. We should not focus on what might happen 10 years down the road, and instead should look at what we can expect to happen with our business in the near future.
$20/sale: You make $20 commission for each bottle of Brain Fuel Sold
$8 bonus: Commission paid out for left leg + right leg 50BV fulfillment (why is this mentioned in the comp plan video and NOT the comp plan page?)
Retail Bonus: Bonus paid for number of bottles sold. On top of your $20 cut ($80-$60), you make a bonus for bottles of brain fuel sold.
1 bottle: $20
3 bottles: $40
6 bottles: $60
Recurring Commissions: Based on affiliates recruited and volume of their personal sales.
Brain Abundance Compensation Plan Review
Honestly, I think the comp plan sounds pretty good compared to others that I've seen. They claim to pay out more than other companies as well. I have not dug into these claims, but it sounds pretty good to me.
Other Comments
When selling health and wellness products be careful how you market them. How these things interact with people's medications and body makeup may surprise you. YOU might have enjoyed that placebo, but when you sell this to an old man claiming it will help his Alzheimers and he has a heart attack the next week who are they going to look to?
MLM VS Affiliate Marketing
I think neurotrophic supplements are very interesting! If this is something you are interested in, why limit yourself to one product from one company?
By doing affiliate marketing instead of MLM, you can compare and promote a variety of products in any industry and get paid just the same.
In fact, you don't have to promote brain pills at all. Any type of health supplement can be promote, or you can promote stuff without anything to do with the supplement industry at all. Puppy training, journaling, herb gardening, fantasy football – just about any topic you can imagine can be turned into a profitable business.
And it all starts with a simple website. Learn how to build your first affiliate marketing website in my 5 day email course. It's free to join, includes 2 free websites, plus training and support…even if you're a total newbie you can do this!
Final Review
The comp plan for Brain Abundance is easy to understand and seems to be product focused. However the product itself is not very competitive and its health claims have not been proven by a legitimate source.
Whatever type of product you decide to promote, it's important to own your own website to grow your business.
Parties only work if you have a network of friends with money in their pockets. Network marketing only works if your friends are interested in joining business opportunities.
With a website you can reach the entire world, and only promote great products to people interested in what you have to say. Plus, you open up doors to multiple streams of revenue like affiliate sales, ad click revenue, paid advertising, and even selling your own digital products.

What's up ladies and dudes! Great to finally meet you, and I hope you enjoyed this post. My name is Nathaniell and I'm the owner of One More Cup of Coffee. I started my first online business in 2010 promoting computer software and now I help newbies start their own businesses. Sign up for
my #1 recommended training course
and learn how to start your business for FREE!

Latest posts by Nathaniell (see all)