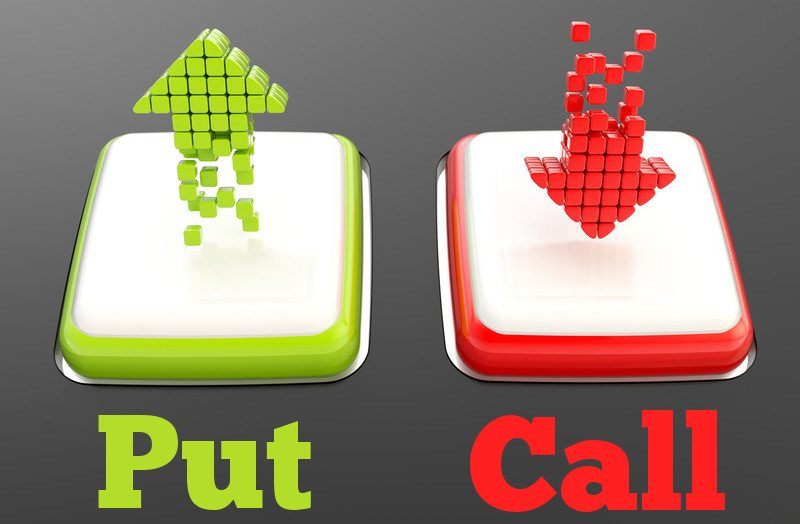 What The Hell Is the Big Deal About Binary Options?
Lately, I've been posting a lot about various binary options scams. So much so, that I'm sick and tired of explaining what it is and why you should avoid it.
So this page here will serve a central resource for my views on binary options.
Are Binary Options A Scam?
No, in fact. As much as I tell people to stay away from them, trading stocks in this way is actually a legitimate way to make money.
However (and that's a big HOWEVER), there are many things you must consider before getting involved. Even more importantly, you need to avoid any product, software, or app that is supposed to make trades for you.
Explain Binary Options To Me In A Simple Way
Over the course of a day, the value of stocks go up and down. Stocks, currencies, commodities, they all change price continually. The market "close up" moves very rapidly. Various types of day-trading take advantage of these rapid movements.
Specifically talking about binary options, you are predicting whether the price of a stock will go up or down. Choose correctly, and you make money, choose incorrectly, and you lose money.
Risk #1
And so we run into risk #1: you are predicting the rise or fall of a stock. This is actually impossible to do. It's like guessing which way a mosquito will fly. Sometimes you guess right, sometimes wrong. Guess right 3 times, and suddenly you think you are a psychic. Guess wrong three times and you think the game is rigged.
Not only can humans not predict the future, machines can't either. Do not invest your money into any software that says it can choose trades for you. There's no reason to believe that it can.
Difference From Regular Stock Trading
Now we are getting into some of the nitty-gritty details of what goes on at a binary options broke. It's a bit boring, and to be honest, I'm not 100% clear here. But I do know that one of the major differences between this and regular ownership of common stock or mutual funds is that you do not own the stock!
Risk #2
This means that a losing trade puts you at ZERO dollars.
I bought Blackberry's stock a few months back when they were coming out with BB10. Many thought the stock would skyrocket when sales figures came in for the new OS. It didn't. I had invested $4000. After a horrible day for BBRY (now RIM), I lost about $500. The next day I lost $300 for a total of an $800 loss.
Had I invested the same amount of money into binary options trades, that loss would have been $4000.
And while we're talking about numbers, another difference is that you are at a statistical disadvantage. To many, this doesn't mean much. But when I tell you that you MUST guess correctly more often that incorrectly in order to be profitable, another huge problem appears.
Risk #3
You need to be better than average.
In a guessing game where there are two choices, (Up or Down) and you guess choice A (up) every time, you will be correct 50% of the time.
On every single trade you stand to lose more money* than you stand to win. Because of this, you must be correct more often than incorrect in order to make up for your losses. If you lose, you lose everything. If you win, you win a fixed amount and the broker takes the rest.
For example, if on every trade you can lose $10 or win $7, you must win 3 times for every 2 times you lose. These are just arbitrary numbers – the exact numbers will vary based on the trade and the broker you use, but the math works the same.
2 x (- $10) = – $20
3 x (+ $7) = + $21
So, are you smarter than average? Are you a better guesser than most people? There are lots of folks out there that think they are great guessers. They hang out in a place called Las Vegas and play a game called roulette.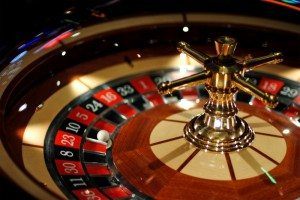 Sound familiar?
Guess black or red. If your prediction is correct, you win money. If it's incorrect, you lose money. I think you are starting to see the bigger picture now.
Say Away From Apps, Software, And Guaranteed Trades
One of the hottest scams out there is free trading apps that are supposed to tell you which trades to make. I have reviewed more products than I care to remember that tell a fantastic story about how they stumbled upon some secret code that made them millions.
These products lure you in with the idea that this is a "Free" way to make money online. In fact, they give you the software for free. But you always have to fund your trading account, and there's always a risk that you lose that money.
Here are some examples of scam products that fit the description above.
The owners of these "products" make money by referring you to binary options trading companies. Many times these companies will pay a flat fee for each referral you bring to them. Here's a full list of my binary options reviews.
Risk #4
One last risk that should be considered is that most trading platforms you see online are not regulated by the FTC or any other organization.
What this means is that if you put $1000 in your trading account today, and tomorrow the company disappears, you cannot complain to anyone.
Many of these trading sites are hosted outside the US and Western Europe. Regulations in these parts of the world are not as strict, and you are going to have a hell of a time trying to contact anyone that cares about you losing money to a scam website. Trust me, I lived in China for 5 years. Even if you could get past the bureaucratic BS (in a foreign language!) you will have a hard time holding anyone accountable for your loss.
Are There Any Legit Trading Sites?
If you are still stuck on binary options and absolutely must learn about it, one website I think is trustworthy is Binary Options Guru. This is my #1 recommendation at the moment. I guess that website couldn't have been that legit, because it's now defunct as far as I can see. I wonder what happened. Maybe he made so much money trading that he no longer needed the blog.
Update: I found another one called Binary Options That Suck. This site has a few contributors, and rates brokers based on a Scam and Suck scale. Though the concept is humorous, the reviews are real, and they call BS when they see it. These guys have a list of just 4 recommended brokers, only ONE of which is available to people in the US! Update: I've run into a few posts where I had to question their judgement and endorsements of certain companies, so take the advice on brokers here with a grain of salt.
One more worth checking out is Binary Options Watch Dog [link removed]. Again, I can't comment too much on the quality of the info because I don't actually do this kind of trading, but the guy is active on his blog, answers questions, and doesn't seem afraid to call out scams. Update 2: This one in particular I would be wary of though, I haven't decided whether he's actually legit or not which is why I removed the link from above. The more I see what he puts out, the more I question his advice.
Update 3: I also found this guy Mike at Mike's Binary Options Channel. I particularly like his page on Blacklists and Scams. Watch the video and it's pretty clear the guy is well versed in this stuff. He says he's been trading for 2 years. Here's the link to his YouTube Channel. He's very active answering questions and posting videos. He's currently my #1 Recommendation for learning binary options.
A Legit Binary Options Broker
So far, the only broker I've found that looks FTC regulated is Nadex. Cherry Tree is also recommended by Mike (see below). It's not regulated, but I spoke to their rep and apparently they are working on getting there.
Regarding Nadex, you'll notice that they actually explain HOW to trade and make it clear the risks involved. In fact, just after reading their site a little bit, I'm starting to think that some of my math and understanding of binary options as explained in this post is flawed!
So for training and legitimate advice on starting an account, I will defer to Nadex for now. I'll keep investigating and update as I learn more.
From The SEC
The SEC and CFTC have received numerous complaints of fraud associated with websites that offer an opportunity to buy or trade binary options through Internet-based trading platforms. The complaints fall into at least three categories: refusal to credit customer accounts or reimburse funds to customers; identity theft; and manipulation of software to generate losing trades. Read the full report
A Better Way to Make Money Online
I started learning how to make money online in June 2010. In my first 12 months of operation of my business (a website) I spent $400 and made $6000. Considering that your minimum deposit for most trading sites is $200, considering all the risks outlined above, I think my numbers look a lot more enticing.
If you are looking to have fun in a guessing game where the risk/reward ratios are high, good luck to you. But if you want to be more conservative, save yourself some money, and work towards building a strong foundation to a real BUSINESS you can do what I do.
I build websites (blogs) that provide me with income, not cash rewards. I'm in this for the long haul, not just for turning a quick profit based on a guessing game. You can learn how to do what I do, plus get my personal support at a Wealthy Affiliate.
Questions or comments? Leave 'em below!

What's up ladies and dudes! Great to finally meet you, and I hope you enjoyed this post. My name is Nathaniell and I'm the owner of One More Cup of Coffee. I started my first online business in 2010 promoting computer software and now I help newbies start their own businesses. Sign up for
my #1 recommended training course
and learn how to start your business for FREE!

Latest posts by Nathaniell (see all)